We are officially excited for camping season and all the different food we can experiment with on an open fire! Whether it is your first time camping or you are a seasoned veteran, take your culinary skills to the next level with these amazing campfire recipes.
Breakfast


They say breakfast is the most important meal of the day and that shouldn't change when camping. Indulge on your next camping trip with these mouthwatering recipes.
Cinnamon Roll Pancakes - Do we even need to continue? Check out the recipe here.
Campfire Hash -  Potatoes, choice of meat, garlic, cheese, and chilies. Where do we sign up for this every day? Instructions here.
Bacon and Cheese Pull Aparts - Sprinkled with melted cheese and bacon, these buttery warm rolls are a delicious way to begin your morning. See recipe here.
---
Watch RVezy take on Dragon's Den!
Were we able to convince the Dragons to take a road trip with us or did they put out our campfire?
---
Lunch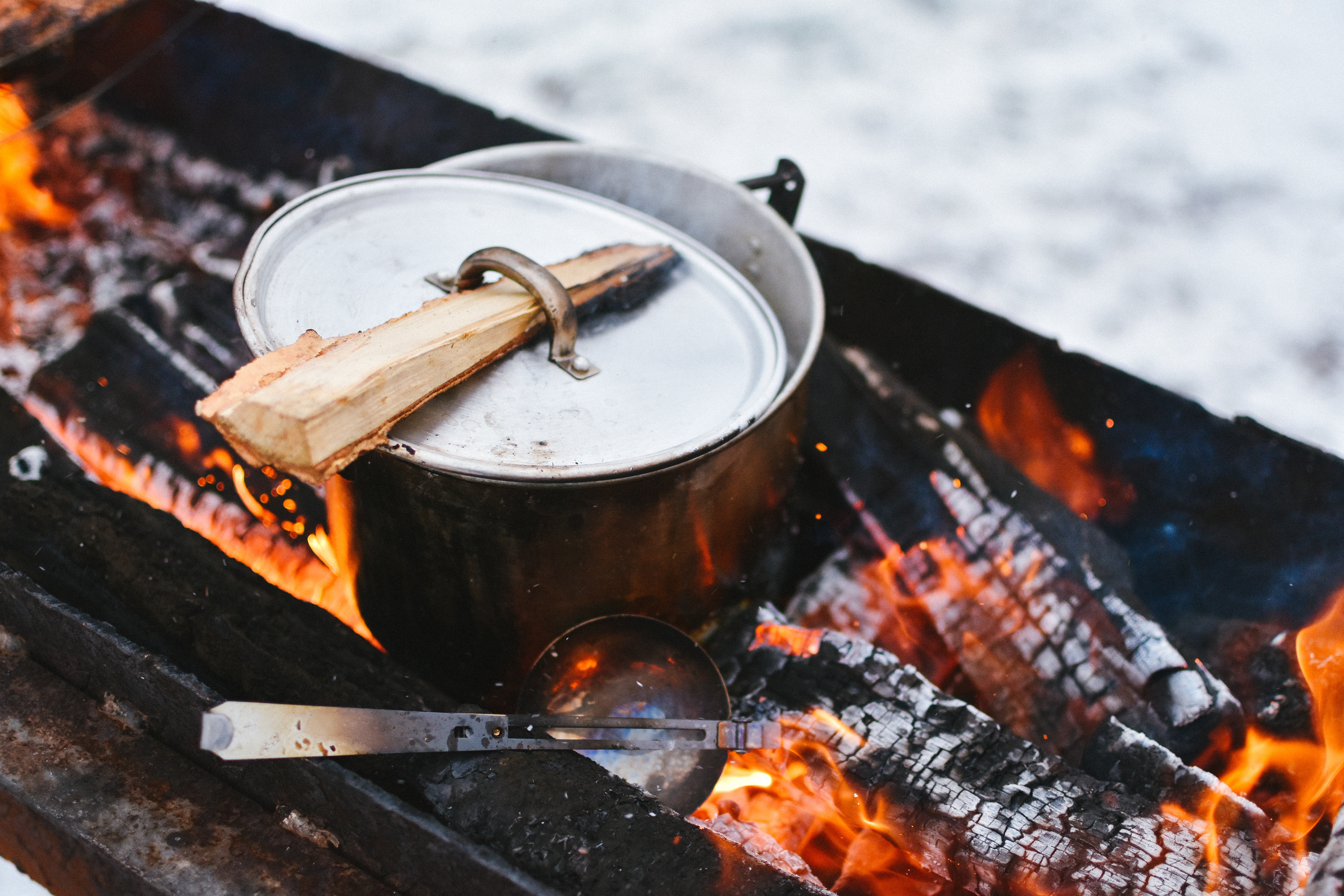 After spending the morning swimming, fishing, hiking or battling a headache from last night's festivities, these lunch items are here to fix you right up.
Cowboy Hot Dogs - Take a normal hot dog (which is amazing) and then add as many toppings as you want and you have a cowboy hotdog. If you like it spicy (I do) be sure to throw some hot peppers into the mix. See here.
Camping Quesadillas - flour tortillas, filled with chicken, black beans, cheese and, salsa con queso make a perfect hot and cheesy campfire treat. If you want to get extra crazy throw an extra handful of cheese! Details here.
Dutch Oven Pizza - Everyone loves pizza, and you should be able to enjoy it camping too. With pre-made frozen dough you can now take this every time you go camping. See everything you need to know here.
Supper
Your day of exploring and activities is coming to an end and you've built up a crazy appetite? We've got you covered with some hearty meals that are sure to satisfy.
Chilli Cheese Fries - This is a must every time there is a fair or a baseball game, but now with this recipe, you can have it at your campfire!
The Classic Burger - I think this is a staple for anyone who goes camping and why mess with something that is this good. Check it out here
Devilish Chorizo Chili - We recommend using this recipe on your chili cheese fry recipe. Not only is it easy to make ahead of time but it really improves with time. Go the extra step and add toppings to really impress. See the heartiness here
Dessert
Ok now on to the best part about eating (well for us anyway) dessert! If it has chocolate, sugar or whipped topping we are all for it. These are some simple yet delicious recipes that won't disappoint.
S'mores Dip - Your camping trip isn't complete without S'mores had by all. This recipe takes the original and really puts a twist on it that we love. See the twist here
Barbecued Apple Crisp - Apple Crisps are a perfect campfire dessert, hence why we added it to our list. Incredibly easy and with just a few ingredients, this is an absolute must. Instructions here
Smoreo's - Okay, I know we already have one S'mores recipe, but I warn you this is absolutely life changing in the world of campfire desserts. Check this out!