RVs are becoming a hot commodity as more and more people want to explore their own countries.  If you are looking to rent an RV but you are not familiar with them, then here are 12 myths and misconceptions that we will debunk.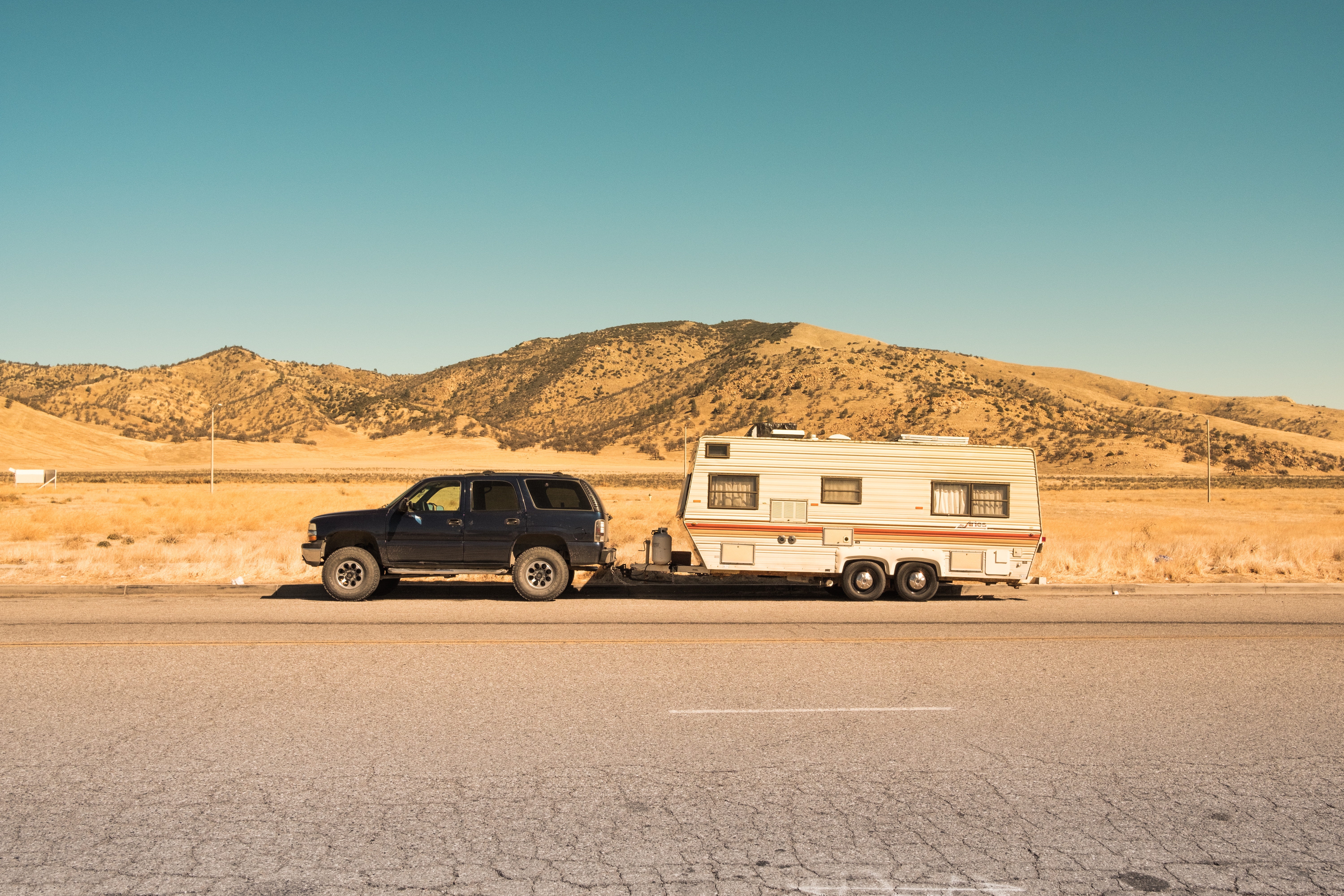 1. RVs are small and uncomfortable
Misconception. RVs are whatever size you want them to be. With a wide variety of RV sizes, from campervans to large fifth-wheelers to 40-foot motorhomes, there are plenty of options for you to chose from.
2. You only take RVs on cross country trips
A lot of people think that RVs are for long days of driving until you hit your destination. While sometimes that's true if that's your goal, other times this isn't true at all. You can take your RV an hour away to a camp site if that's what you want to do, especially if you're not someone who likes sleeping in tents. I've known a few people who have taken an RV to a cottage for extra sleeping room and it makes perfect sense!
RVs are customizable to your needs, so don't think you have to take them on cross country trips. Most people don't do that anyways, and it's your RV to have fun with!
3. Only retired people drive RVs
This is completely untrue. Actually, more and more people with kids are buying or renting RVs now because it's such a fun and easy way to get around. It is a great way for retired people to maybe sell their homes and just travel wherever, but RVs are fun for any age.
You can take road trips with your friends, family, or significant other! It just depends who is down to rent the RV with you, but no matter what, it's perfect for any age.
4. It's cheaper to just stay in a hotel
This truly depends on what you plan on doing. Of course, it would save you money in the long run if you're doing a cross country trip because you don't have to pay for hotels and things like that. However, most camping grounds have campground fees, and you have to pay for gas as well.
A small trip to a campground a few hours away is totally cheaper than flying to another country or city. So it just depends on what you want to do on a vacation! Travelling in an RV will save you money if you decide to grocery shop like at home, and basically live like you do at home with the same budget but just on the road.

5. Driving an RV is really difficult
Slow and steady wins the race! Driving an RV is not difficult, and if you fear not fitting into normal spots like gas stations, there is nothing to fear. It's actually quite easy to drive an RV, and pulling into tight spots like gas stations and restaurants isn't hard, just as long as you find a spot where you can park.
Backing out of places may seem scary, but you can always get someone to go outside and guide you. A lot of RVs are tall, but if this is a main concern, you don't have to go with a super tall RV! There are shorter ones you can choose from.

6. You need a special license to drive an RV
It would make sense, right? You need a special truck driving license, motorcycle license, so it would make sense to need one to drive an RV. However, you don't! It may seem like you need a brand new/different license because of how big they are, but that's a myth.
You may think it's hard to drive an RV, but once you get the hang of it, it will feel like second nature.

7. You can't have privacy in an RV
Unless you decide to get a super tiny RV, then this isn't true. Every window on the RV has shades, and there is usually some form of door to section off where you're sleeping. If your RV has a master bedroom, then it usually comes with a door and you can get some privacy in there whether it's for a nap, to work, or to just get away.
Of course it's great to have privacy on a trip, but being on an RV means being in tight spaces with your loved ones. You can get privacy whether you're worried about it or not, and even better, you can step outside if you need some fresh air.

8. If you rent an RV then you're always on the road
It makes sense why you would think you're always driving an RV, because that's what it's for, right? A mobile home. But that's only true if you're renting an RV to always be on the road! You can make it as mobile as you want, and if you don't want to always be on the road, then you totally don't have to.
There are a ton of campgrounds you can stop by along the way, but if you plan out your destinations and travel times accordingly, then you for sure won't always be on the road.

9. Why would I buy an RV if I can just camp?
Camping and RVs go hand in hand. No, you don't need an RV to camp, but if you have one then it brings another experience to the campground. An RV is a mobile home that is super convenient for a campground, as it provides you with storage and space you may not have when you're just bringing a car and equipment.

10. It's impossible to cook in an RV
No matter how big or small, most RVs come with a stovetop, a sink, and a fridge. Of course you can cook! It's obviously not as big as your kitchen at home, but you can totally make meals on the stove or bring prepped meals on the road with you.
The mini fridge in an RV is actually way bigger than it looks, and you can store a ton of healthy foods and snacks in there. Depending on how long you are planning on being on the road, you may need to stop for groceries but just make sure you will have enough room, which in most cases you will. Check out these recipes for your next RV trip!

11. You have to have a large family to rent an RV or it's useless
Solo travel, partner travel, family travel, all of these are completely fine for renting RVs! RVs are so versatile that no matter who you're travelling with, you can find the right fit. If you would rather not stay in a hotel while travelling a far distance, then RVs are for you. If you'd rather not sleep on the ground while camping, then an RV is for you.
You don't have to have a large family to make use of an RV. The sizing if up to you when you rent, like a hotel room is when you book it.

12. Renting or buying an RV takes way too much work
Renting an RV is super easy, actually. Of course when you're buying one it's like car shopping, as you need to see which one suits all of your needs. However, renting an RV is as easy as 1, 2, 3. With RVezy, you can do it all online and the website practically does it for you.
Even though you're not buying an RV, you can still see which ones fit your needs and are worth your money. You can see all of the fees, when it's available to rent, and all of the amenities!