It's not even 2020 yet and we're all already thinking about our vacations for the new year. It's a new decade, which means you can make memories that will last you a lifetime. Fortunately, a new year is a great way to start over. You may not have taken many vacations because you've been busy with life, and that's okay. But starting January 1st, you'll be able to set a new standard for the year.
Why not start by booking your trips now? Get a head start on January 1st, and make your resolution to travel more. Whether that's to another country or just another province in Canada, you'll make so many memories and get to see the world. The best way to do that? Booking an RV and travelling on the road!
If you don't want to worry about your vacation days, don't worry. There are multiple long weekends during the year where you can get your trips in. If you're looking for a quick trip or to stay there for a couple of weeks, you're at the right place. Below are X 2020 holidays you should be booking right now.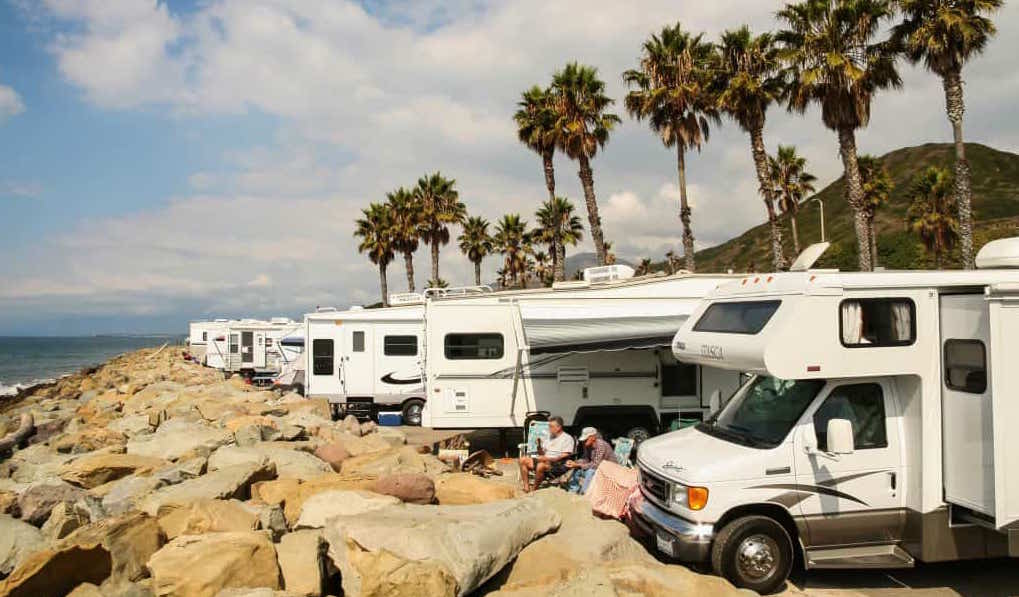 Florida
Best for: Spring break, March break
As the weather starts getting colder and colder in Canada, we, like the birds, want to fly down south for the winter. The perfect time to do this is when your family and friends have time off as well. Renting an RV from RVezy and driving it down to Florida makes the whole process so easy, as you don't have to look for additional accommodations.
Spring break and March break are different times for everyone, but the whole month of February and March have vacation breaks for a lot of people. Why not get a head start and start planning and book now?
Florida is known for their amazing RV parks. No matter if you want to visit Jacksonville, Orlando, Tallahassee, or Miami, all of these spots are very accommodating to RVs. The highest rated RV resort on Google is named Camp Florida RV Resort, which is in Lake Placid. The RV resort has a huge pool, great water around it, and you can fish, go kayaking and even play tennis.
No matter where you choose to vacation in Florida, you and your RV will be welcomed. Even better, all the places you'll want to go in Florida are super close to each other, so you can make a whole trip out of touring around!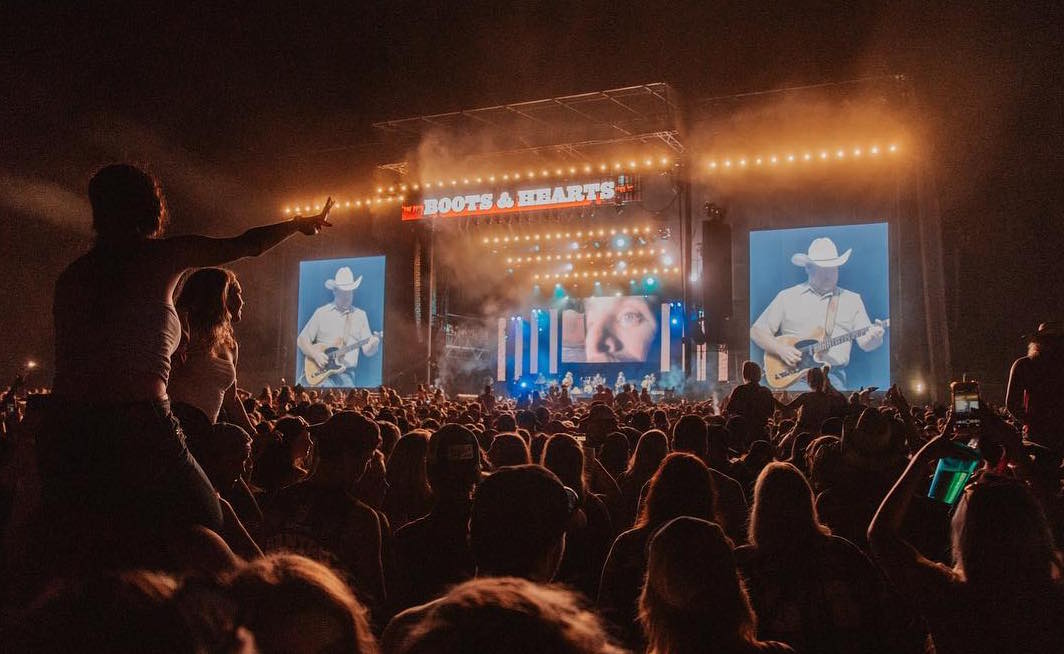 Ontario
Best for: A low-key vacation, music festivals
You may live in Ontario or you've wanted to visit for forever. I don't blame you! Ontario is a beautiful place with a ton of provincial and national parks. It's also known for its amount of music festivals, and a lot of them require tickets, a place to stay, and getting back and fourth. However, an RV would make your life so much easier in that situation.
Music festivals in Ontario such as Boots & Hearts, River & Sky, and Ever After allow you to camp in RVs which will not only help you, but make your experience so much better. Booking your spot now and buying tickets in advance can help you when planning, and it will give you so much to look forward to. Even though a lot of the talent doesn't get announced until later on, if you've been wanting to experience a true music festival, you should book ASAP.
If you're looking for a more low-key vacation, Ontario is also a great place. Not only is there so much exploring to do, but you can find beaches, parks, and even see spots everyone talks about such as Niagara Falls. If you're looking for views and beaches, Bruce Peninsula National Park, Sandbanks Provincial Park, and Algonquin Provincial Park are stunning and will make your vacation so memorable. They are very popular, so book fast.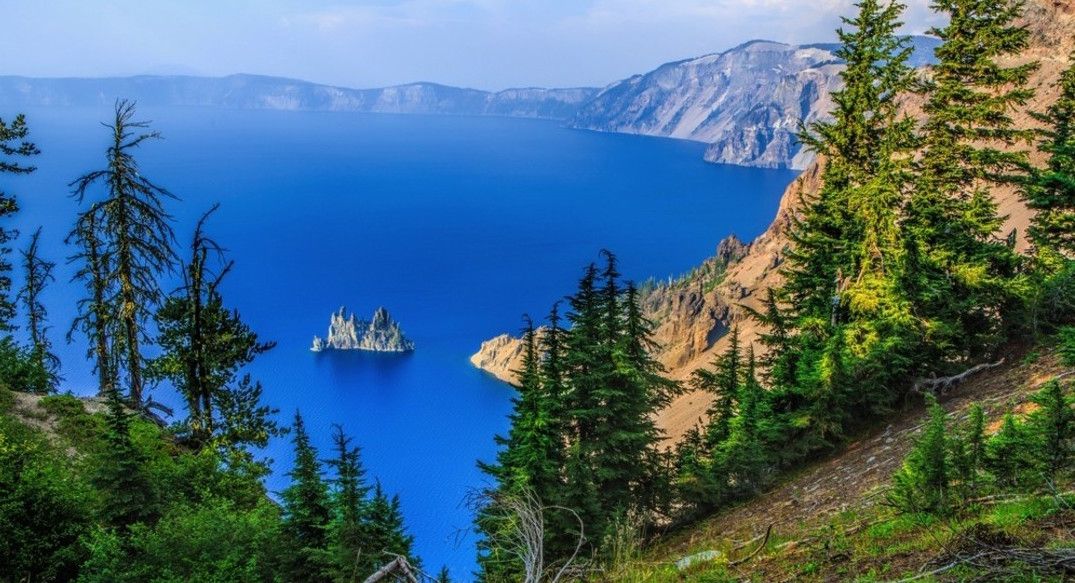 Oregon
Best for: Scenery, nature lovers
For everyday people, and maybe those living in Oregon, you may not think of it as your first place to travel to on vacation. However, for those in BC or Alberta, the trek is so worth it. The photo above shows exactly why. You may be looking for a relaxing, nature filled trip and that's exactly what Crater Lake National Park will give you.

It's only a 9 hour drive from Vancouver and a 15 hour drive from Calgary but once you get there, you'll see why it's worth the drive. It has 4.8 stars on Google, and nearly every review is so amazed. There are limited RV sites at the campsite Mazama Campground as Lost Creek Campground only allows tents.
You can find more information on Crater Lake National Park here, but as you can see from the photo above, this Oregon park needs to be on your RV bucket list.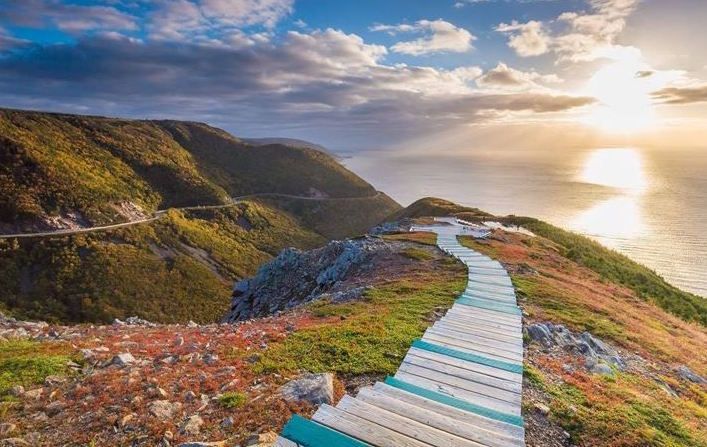 Nova Scotia
Best for: Relaxing, a family trip
Nova Scotia has been marked as one of the most beautiful places in Canada, but one part of the province specifically has gotten that title multiple times. Cape Breton Highlands National Park is a place where people go to experience the Cabot Trail, and then they never want to leave. The park has 7 campsites, most of which are RV accessible.
If you're looking for a relaxing trip, this is it. There is no place in Canada like Nova Scotia, and as you can see from the photo above, the Cabot Trail looks like you're in a complete different country. The Cabot Trail is on Cape Breton Island, and it takes around 8 hours to tour. However, you can do it in chunks if you want!
You can even make it a full trip where you go around different spots in Nova Scotia, with Cape Breton Highlands National Park being one of the stops. It does get cold in Nova Scotia, so the summer or fall would be the perfect time for this road trip.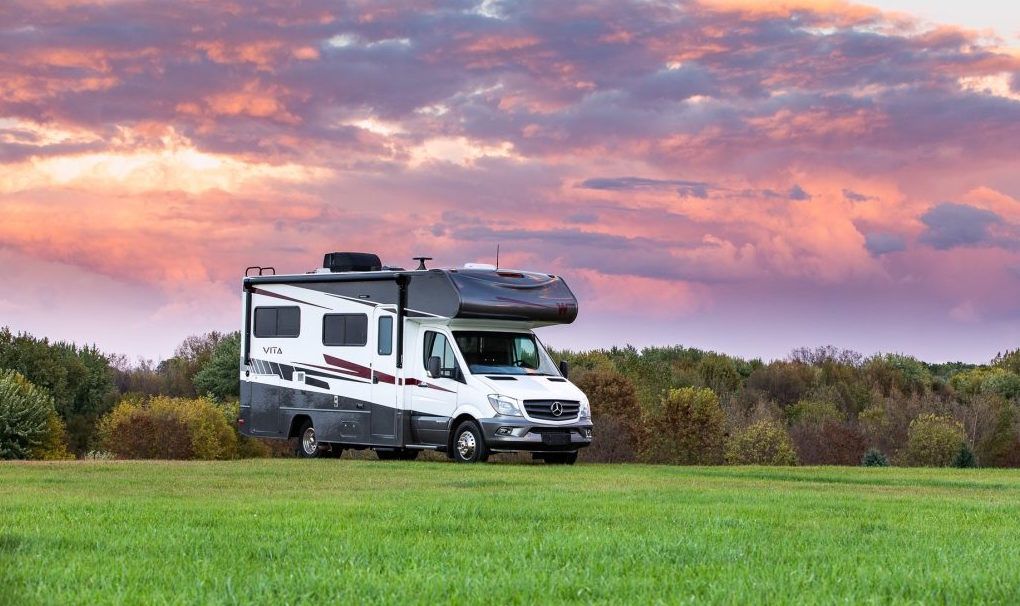 How to Save Money by Booking Now
Have you ever booked a vacation months in advance, and checked what you would have paid if you did it last minute? It's a bit of a shock how much more expensive things get once you wait too long. Not only do prices increase, but you may not luck out and someone may book the RV you've been eyeing to rent. There are hundreds of RVs on RVezy that you can rent, but the benefits of booking ahead of time are really important.
You can plan out what your exact budget is ahead of time so you know what your price range is for renting. If you are renting an RV, the prices vary depending on the size, the make, the model, and also how many days you're planning on going. There are sometimes discounts depending on the longevity of your trip.
You can perfectly plan out your trip as soon as you've booked your RV! No one wants to wait to plan a once in a lifetime trip, but you also don't want to wait until the last minute to book the RV just in case something goes wrong. Booking it before you plan is the best option.
Message back and forth with the owners of the RV that you're renting from. This is a great way to see if the RV is exactly what you want before you book. If you're unsure if it has a big enough kitchen, enough beds, etc, you can ask before you rent. This will help you have a clear mind and know exactly what you want. And with RVezy, you'll get just that.