The holidays can be a really fun, but stressful time. You may feel overwhelmed having to go visit your family, drive several hours, and stay in their super cold basement on an air mattress for a few days. What if we told you a ton of that anxiety could go away by renting an RV?
Whether you're planning a ski trip with your family or even just driving hours and hours to visit loved ones, an RV can come in handy. Maybe a bunch of you want to take a trip to where there isn't snow - instead of spending hundreds of dollars on plane tickets, why not rent an RV?!
There are so many different ways an RV can make the holidays so much easier, but we will break it down for you. From cost, to spending more time with family, to having more space, the reasons are endless. But here are 5 of the most important reasons.
It's so much less stressful
Purchasing plane tickets, trying to figure out the weight of your suitcase, bringing another suitcase for Christmas presents, arriving at the airport super early in the morning… does any of this sound fun to you? Maybe not around the holidays, but during the holidays, the airport is so packed. Booking an RV and driving to your destination may take longer, but you can really build your own schedule.
You can rent it for whenever you would like, leave at whatever time you'd like, cook your own meals, stop when you're tired, and so much more! The holidays can be super stressful, and you can take that stress off of your plate by renting an RV big enough for you and your family.
If you're not one for travelling around the holidays but want to see your friends and family, renting an RV through RVezy will help you get there stress free. You can even split the cost with a bunch of people, that way, the cost will make it all worth it.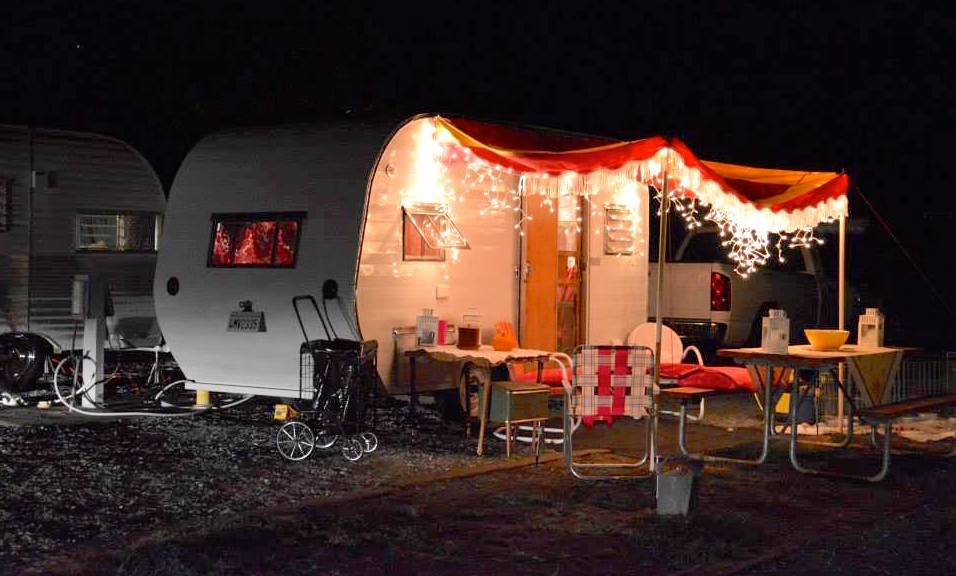 You can save so much money
Let's say you considering flying from Ottawa to Toronto around the holidays. A flight from December 23rd to December 29th costs around $220. And that does not include a hotel room or an airbnb. Renting an RV for 6 people for the quick drive, as well as the entire stay, would cost each person $255 each. You can see the comparison below: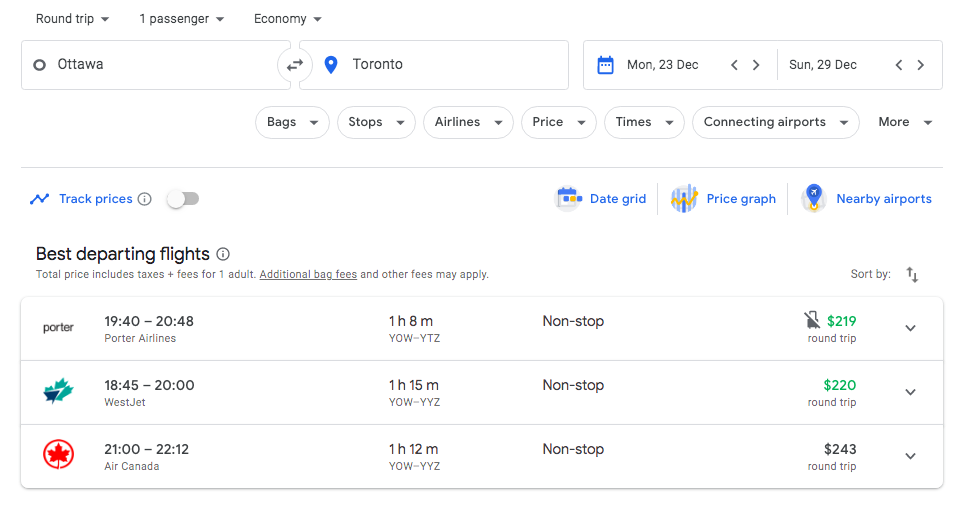 As you can see from the photos above, renting an RV will save you so much money over the holidays, especially with all of the gifts you'll buy for your friends and family. Maybe you're currently planning a skiing trip but all of the chalet's are booked. Not a problem! If you like how affordable the RV posted above is, you can view it here.
Visiting family has never been easier
The holidays require you to spend time with your family. Through eating turkey, to opening presents, and singing along to Christmas songs, you'll be by your loved ones side. However, if your family lives far away, then it can be a trek to get there. Why not rent an RV to get there? Maybe it's your first time seeing your family in years! Taking an RV to go and visit them will allow you to go and leave whenever you please.
You also don't have to go for just Christmas as American Thanksgiving is coming up. If some of your family lives in the United States, you can drive down an RV and you don't have to pay for your own accommodations!
Whether you're going alone or with a bunch of your family, an RV is a great way to travel this holiday season.
Organize a once in a lifetime holiday trip
Are you a little sick of doing the same thing for Christmas every single year? Sometimes you just need a change! I think it's everyones dream at spend the holidays in New York City, or if you're so sick of the snow, you can make your way to California or Florida. And guess what? You'll be saving so much on travel and hotel rooms.
If you thought travelling this holiday season wasn't in your budget, an RV can really change that. You'll be able to rent your RV from anywhere and drive it to any city you'd like to spend the holidays in.
If you are planning on going to New York City for the holidays, they actually have a great RV park in Jersey City that will allow you to be super close to the city. Liberty Harbor RV Park is close to a subway, train, or bus station that you can take into the city.
Florida has a ton of RV parks all over the state, so wherever you want to stay, it's no problem! The highest rated RV park in Florida is Red Coconut RV Park in Fort Myers Beach. If you want a beach trip without spending thousands of dollars on flights, this is your best bet.
And of course, California is a huge state so it has great RV parks. Hollywood RV Park has a 4.6 rating on Google, and it's located in Van Nuys. Van Nuys is a neighbourhood in Los Angeles, and it's a 40 minute drive to Downtown LA, a 30 minute drive to Beverly Hills, and a 28 minute drive to Santa Monica.
Take your Christmas outside and go winter camping
Ever wanted to go camping during the wintertime? What's stopping you? Even better, why not take your family on a Christmas vacation to the snow! And I'm not talking about the ski hills. Why not experience a camping trip in your RV home during Christmas? You can bring the decorations, a mini tree, bring all of your Christmas dishes, and you can even watch the snow fall right around you.
Maybe you're a small family that loves to travel, or a new couple that wants to experience something different. Taking your Christmas traditions to the snow and outdoors is definitely that. While a lot of provincial parks in Canada aren't open during the winter, a lot of them are!
Algonquin Park is a great park that's open all year round. Take your friends and family here and make your festivities even more exciting. Instead of regular hot chocolate, make peppermint hot chocolate. Crush up some candy canes and put them in your s'mores! Make sure to bring warm pyjamas, fuzzy socks, and of course, don't forget the presents.