If you are thinking about putting your RV up on the peer-to-peer rental market, it's a great idea! You can earn money back on your investment, plus meet like-minded and adventurous campers along the way.
There are renters out there for every type, shape and size of RV, so no need to worry if you think you don't have the most luxurious rig out there.
When people are looking to rent an RV especially for the first time, they may be looking for some extras along the way. If your listing features some of these extras it may sway them into renting your RV over others. Most RVs should come with the basic RV camping essentials such as:
Pots, Pans, Dishes, Cutlery
Cutting board
Toaster
Coffee Maker
Dish Soap, sponges, dish rag
Scissors
Can opener
Emergency Toolkit
RV toilet paper
Cleaning supplies
Lighter, matches
---
RVezy - Canada's Largest And Most Trusted RV Rental Marketplace!
Own an RV? Watch this quick video to learn how you can list your RV and start earning today!
---
Popular RV Features
Slideouts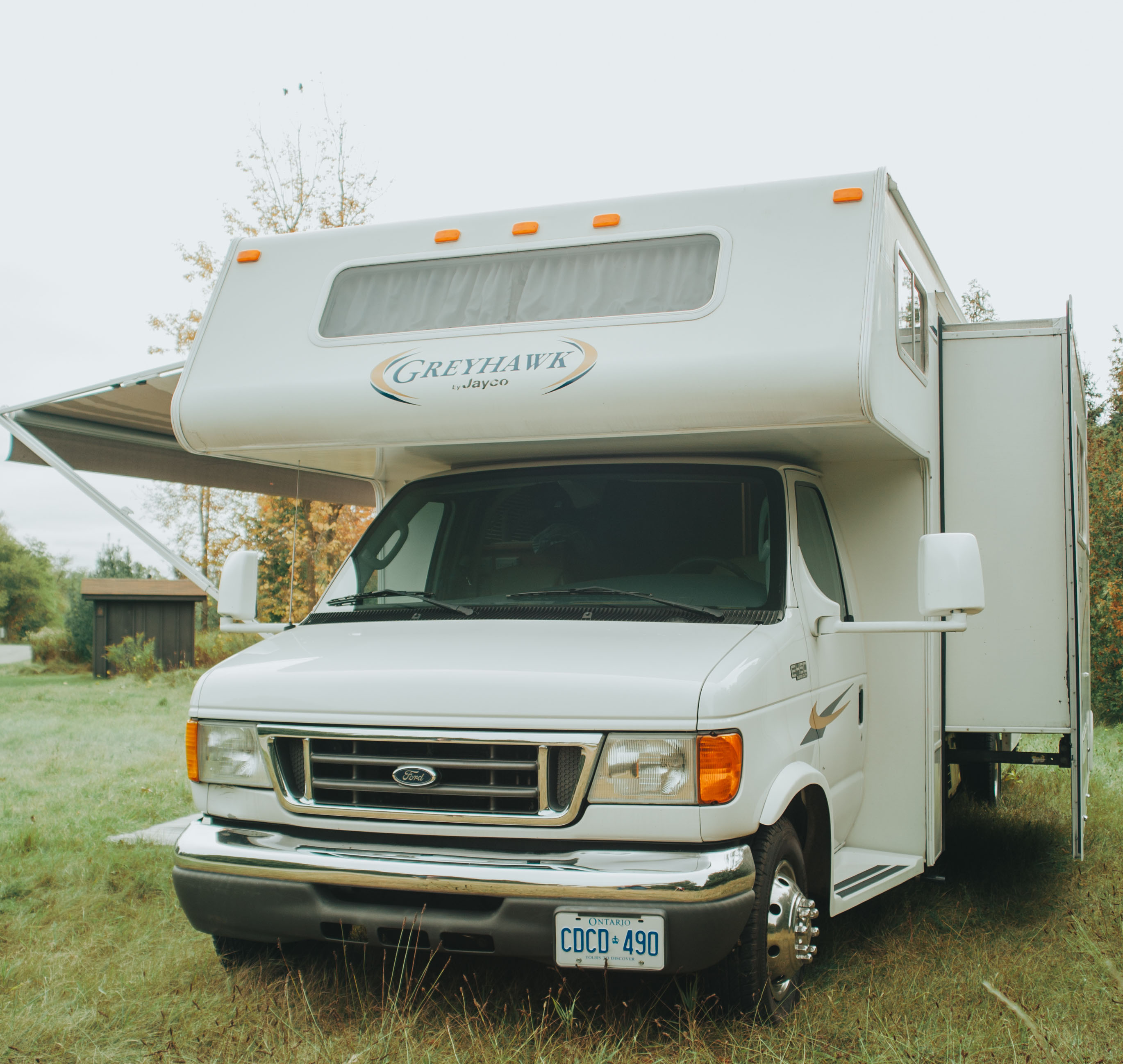 Image by @good.vibes.photo
Slideouts are a great feature that many people seek when renting an RV. Slideouts offer additional living space making a small space feel much more like home. If your travel trailer, class A or class C motorhome have a slide-out it is much more likely you will come across renters who are hoping to find more living space for their family getaway.
Functional Bathrooms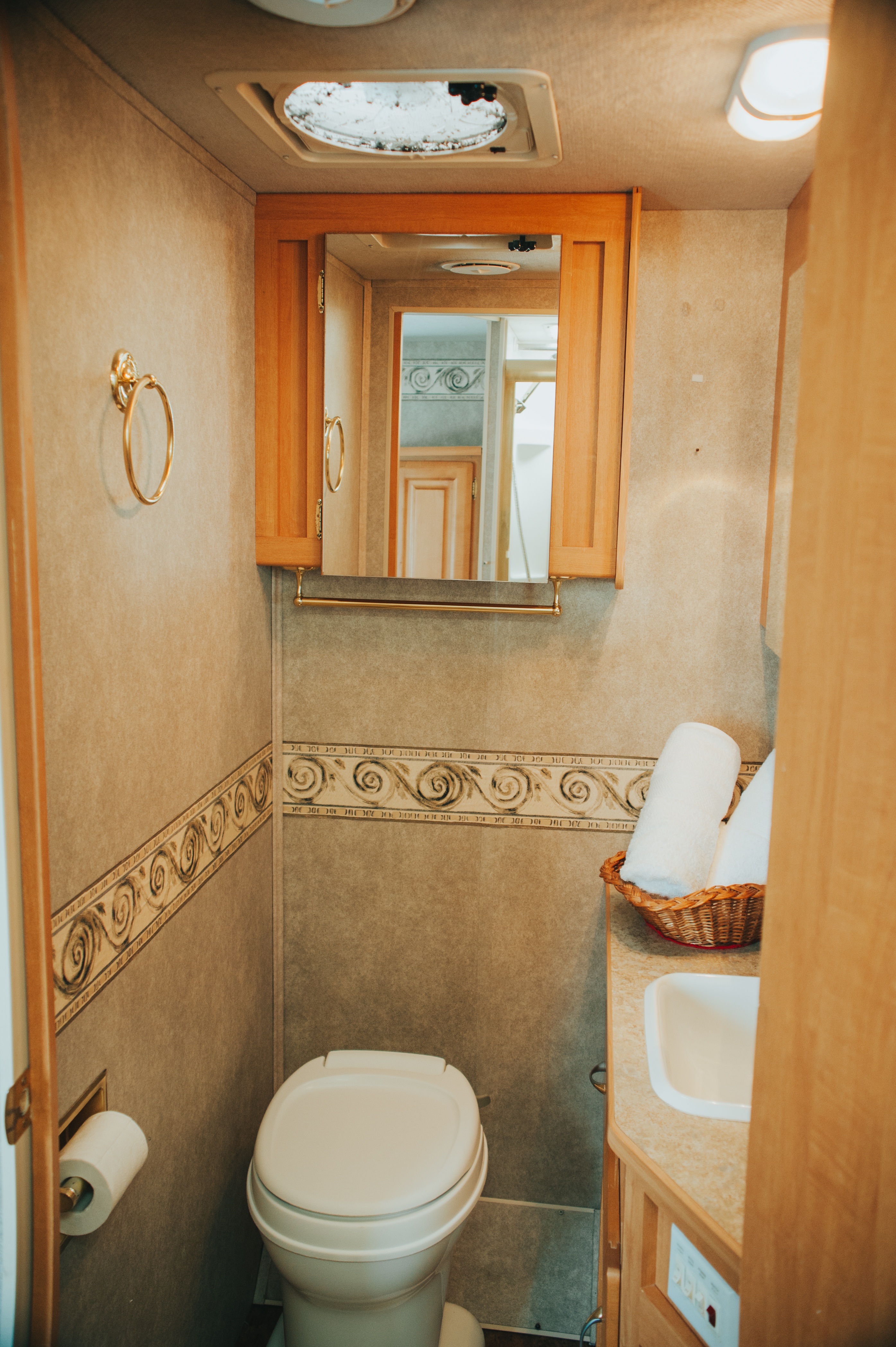 Image by @good.vibes.photo

No matter what other amenities your RV features, it sure is nice to have a nice place to go when you've gotta, well, go.
Renters are drawn to RVs that feature a functioning toilet and shower as it allows them to feel more at home and avoid feeling like they were just camping in a tent for a few days. If your RV features a separate toilet and shower instead of the wet/dry cabinet combination it will attract even more renters.
Adding a picture of the bathroom to your listing will definitely sit well with potential customers, especially sprucing it up with some nice towel sets, decorative plants, or eye-catching shower curtain will set your listing apart.
Inclusive RV Kitchens
Image by @good.vibes.photo
Most people looking to go RVing can survive off a mini fridge and microwave BUT the best part of renting an RV or experiencing the "glamping" lifestyle is being able to use a fully functional kitchen and cook gourmet inspired meals while on the road. An RV that includes a fridge, stove and lots of cupboard space is a lot more attractive to renters than gas-station junk food.
Renters are looking to get away from the real life when they decide to Rent an RV and go camping. Including plates, bowls, utensils, pots and pans are a great way for renters to think they just need to pack their clothes and go and at the very least never forget to include the coffee maker!
Bunk Style Beds
Most renters love RVs that will sleep at least 4-6 people and have a good layout to maximize space. More often than not renters are looking for an RV that includes a queen style bed on one side of the RV and then bunk style beds on the other side to create a more at home feel.
While most RVs couch or dining area convert to a bed (which are totally awesome) renters like the feel of having separate beds to go lay down to whenever they feel like.
Above And Beyond
We have some awesome owners on our site that include some awesome amenities with their RV when it is being rented, some free of charge, some others at a small additional charge. Here are just a few things owners are doing:
Bottle of wine/beer with every rental
Bike rack
Bikes
Generators
Boardgames
Additional Tent/Air Mattress
Video game consoles
DVDs
BBQ
Camping Chairs
Unique RVs
When we said there was a renter for every type of RV, we weren't kidding! If you own a vintage style camper, VW westfalia, converted school bus, sleeper van, or any other really cool once-in-a-lifetime RVs you should rent it out to others. Having the biggest Class A motorhome or the fanciest Class C motorhome isn't the most important thing! In the camping world it is about creating lasting memories.
If you loved the pictures above check out @good.vibes.photo.