Every July, construction workers in Quebec get a two week holiday. This has been going on since 1971, and it's a little reward that construction workers get for working so hard. And it's very well deserved! While some people may take this as a rest period, others want to go on a two week vacation. And the best kind of vacation? Well, one that involves an RV, of course!
From July 21st to August 3rd, construction workers can do whatever they want. You can choose to stay in Quebec, or venture out to Ontario or even the Maritimes. Why not book a last minute RV trip? These trips you can do with friends, family, or even by yourself. It's your vacation!
Best Quebec Trips
Feel like taking a staycation? No problem! Some of the best trips actually happen in our own provinces. These options range, but it's up to you to decide. All of them have different things to offer, so keep reading to make your decision on a staycation.
Forillion National Park
Forillion National Park may be one of the most stunning places in Quebec. You can camp by the beautiful cliffs, play on the beach, or simply enjoy your campsite. Love hiking? They have trails that will take from 30 minutes to 4 hours, so no matter if you're a beginner or have been hiking for years, there is something for you.
If you're going with your family, there are a ton of things to do. One of the best activities that they have available is a whale watching cruise. From June 9th to October 10th, your family can board the Narval III and see whales closer than ever!
If you're looking to book your vacation at Forillon National Park, click here.
Old Quebec
Want to take a trip to Europe but don't have enough time? Don't worry about it. Old Quebec is one of those spots that's in Canada, but makes you feel like you're in a different country. If you've never been, this is your chance! While you definitely can't park your RV on the streets of Old Quebec, there's a little hack that will make the trip even better.
Across the water from Old Quebec is a campsite called Camping du Fort de la Martinière. The campground is only 1 km across the water to Old Quebec, so you won't have to worry about how you'll get there and back. If you want a mix of camping and city life, this is the perfect option for you.
Whether you're with friends, family, or by yourself, Old Quebec never disappoints. If you're looking to book a trip, click here.
Best Ontario Trips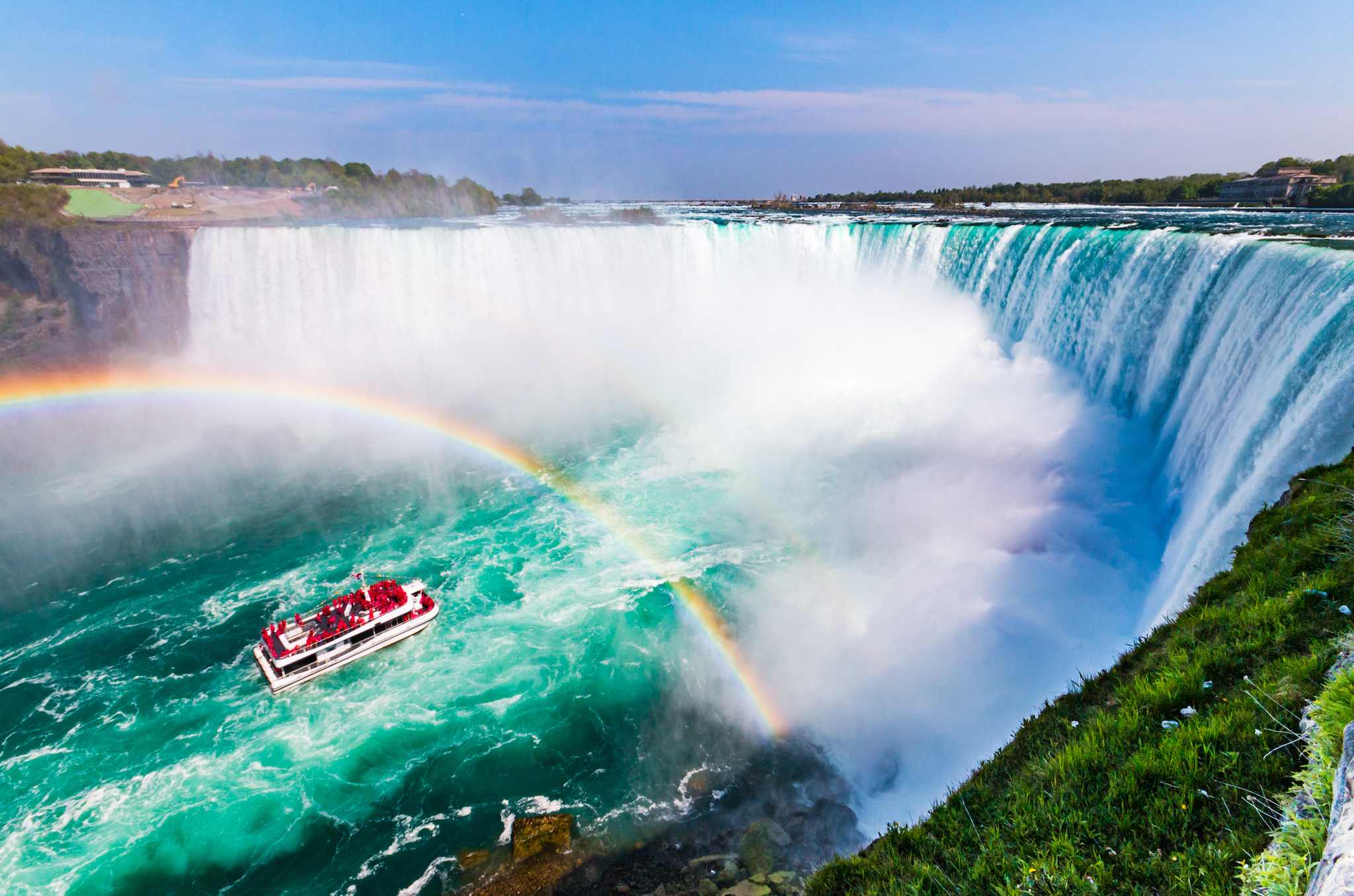 Niagara Falls
Niagara Falls is a place that everyone needs to visit, whether you're Canadian or not. What better way to take a vacation then to bring your family to the third largest waterfall in the world? About a 10 minute drive from the Falls is Niagara Falls KOA Holiday RV park, which is the perfect place to stay.
They have a ton of RV sites, but they recently just got RV sites with full patios! This is definitely a luxury trip if I've ever seen one. Niagara Falls is a great place to spend a vacation. It's not too far from home, but you'll definitely get vacation vibes. They have a restaurant on site, they offer pancake breakfasts, and they have an outdoor movie theatre.
If you want to book a vacation at Niagara Falls KOA Holiday, click here.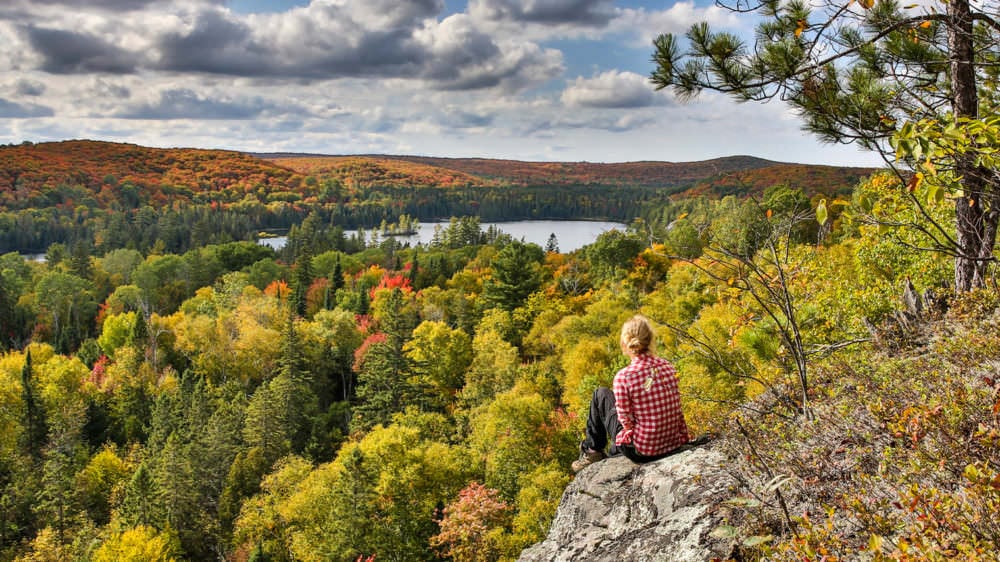 Algonquin Provincial Park
Algonquin Provincial Park has so many RV accessible campgrounds you won't be able to choose where to stay. That's not a bad problem to have! There are five campgrounds that have electrical sites for RVs, and you can view them here.
A lot of people come to Algonquin Provincial Park so they can hike, since it's such a beautiful place. The trails will take you up high, and the views are so worth it. One of the trails is also an outdoor museum, which is something you may never see again.
If you want to book a stay at one of Canada's most stunning Provincial Parks, click here.
Best Maritimes Trips
Cape Breton Highlands National Park
Cape Breton Highlands National Park is an RV friendly National Park with so many campground options. They have 7 campgrounds, all of which are completely different, but have stunning views. It's near the famous Cabot Trail, which is something everyone should experience once in their life.
Make this a trip of a lifetime and discover all that Nova Scotia has to offer! You could spend a few days roaming the National Park, and then make your way over to Halifax for a little city vacation. Try the fresh and delicious seafood they have, take a day trip to Peggy's Cove, and so much more.
If you want to discover Cape Breton Highlands National Park, click here.
Gros Morne National Park
If you want to get away to the mountains for a few days, Gros Morne National Park is the place to go. The water is so clear and the leaves are so green that you'll feel like you're nowhere near home. There are a ton of campgrounds you can visit in Gros Morne National Park, and don't feel afraid to move campgrounds during your stay to get the best views you can.
This National Park has 20 trails, and some are super easy and some are very difficult. You can find a list of the trails here. Bring along your kayak in your RV and cruise across the blue water! This is your chance to experience everything Newfoundland and Labrador has in store for you.
If you're looking to book a trip to Gros Morne National Park, click here.
---
Want to learn more about amazIng vacations in an RV, trailer, or camper van? Check out RVezy's sharing market place, Canada's largest and safest. You can find the perfect RV for any vacation, renting directly from owners with complete insurance, roadside assistance, and bilingual support.
Make sure you read more on our blog too! You'll find guides to everything you need to know for RVing, the best destinations and inspiration for your trip, and the most important things to know about RVezy!