There is truly nothing like comfort food. No matter what mood you're in, when it's a little bit cooler outside and the leaves start changing colours, that's when you start craving comfort food. Maybe it's your moms famous lasagna or you made up your own recipe that your family craves daily but either way, comfort food and camping go so well together.
When it's getting chilly outside, that's when you really want to indulge in warm comfort foods. You want to sit by the fire after cooking in the RV or on the BBQ and eat a meal with your family. We don't blame you! These recipes will be loved by everyone's taste buds and they're so easy to make ahead of time for fall camping too!
Of course, all of these recipes can be made year round, but they're perfect for fall as they're warm and comforting. The desserts are definitely fall based with tons of apples, pumpkin, and so much flavour!
Chicken Pot Pie
Whether you grew up eating chicken pot pie or not, this is definitely a classic comfort food. You have make it in a pie crust with whatever you want inside, but one way to spice it up is to make it in a skillet and add biscuits as the top layer. How delicious does that sound? The biscuits give it a buttery and flakey texture that is to die for.
Your whole family will love this recipe and it's incredibly simple. You can make the skillet chicken pot pie in under 30 minutes!
For the 30-minute biscuit chicken pot pie recipe, click here.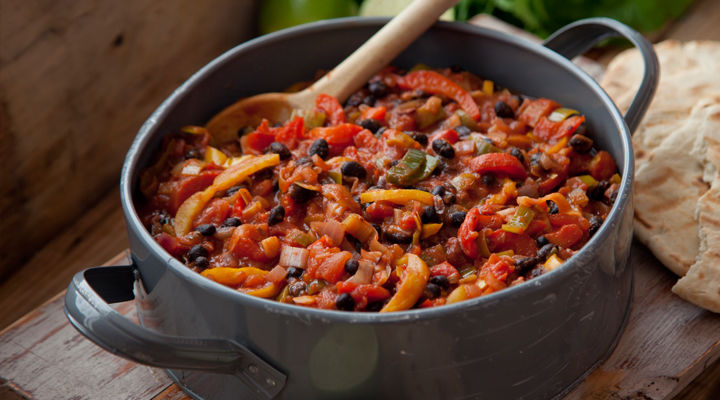 Chilli
Chilli is one of the best recipes around for fall time. What's great about it, is you can change it up and no matter what, it will taste delicious. Whether you use ground turkey or ground beef, exclude the meat to make it vegetarian or decide to make it ahead of time or in the crockpot, it will turn out amazing.
Although chilli is a pretty easy recipe, the toppings and sides are very important as well. While some people love sour cream, cheese, and even guacamole on top of their chilli, others like things to dip into it. Make the family happy by providing tortilla chips, naan bread, or even cornbread.
For an easy chilli recipe, click here.
Fried Chicken
I don't know about you, but when I think of comfort food, I think of fried chicken and mashed potatoes. These two go hand in hand and fried chicken is actually a lot simpler to make than it seems. All of the prep work goes into the batter, but that's also the most important part. You can put whatever spices you want in with the mixture to suit your tastebuds!
Serve it with a side of mashed potatoes, veggies, biscuits and if you're really in the mood for comfort, you could even do a side of mac and cheese. Now that's the perfect camping meal!
For a fried chicken recipe, click here.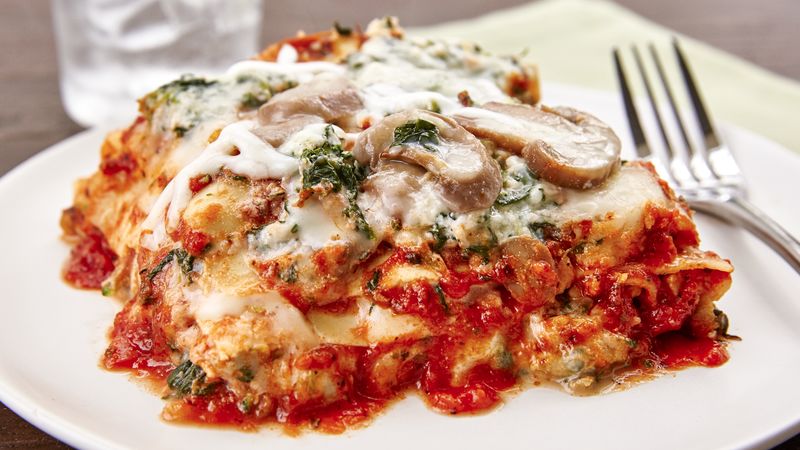 Veggie Lasagna
A lot of people have go to meals and lasagna seems to be one of them. It's quick and easy to put together and it practically cooks itself. It's a meal that the whole family loves. When you're short on time, just prepare a lasagna ahead of time so you can pop it in the oven when you're ready to go!
You can either go with a veggie or a traditional lasagna, but something about veggie lasagna seems more comforting. Also if you and your family are trying to consume less meat, then this is the perfect option that will make your RV smell amazing.
For a veggie lasagna recipe, click here.
Mac and Cheese
Mac and cheese is a classic, there is just no other way to say it. It's a meal that can pair perfectly with anything else but it's also delicious on it's own. If you don't have a lot of time, then this recipe will save you. It's also a different recipe because it calls for panko crumbs which gives the top of the mac and cheese a nice crispness.
This specific recipe calls for something a little different: a torch. You read that right! The torch is used to make the top of the mac and cheese crispy, but you could just broil the oven and stick it in for a few minutes to give the same effect.
For a toasty mac and cheese recipe, click here.
Tomato Soup and Grilled Cheese Sticks

On a cold fall day, doesn't soup just sound the best? But soup isn't very filling, so adding a sandwich on the side is crucial. But it has to be a grilled cheese sandwich, obviously. Tomato soup and grilled cheese somehow goes together like the perfect combination. It's everyones favourite meal growing up, and you don't have to grow out of it.
Sometimes you just really don't feel like cooking, and that's totally fine. Throwing some tomato soup into a pot and making a few grilled cheese sandwiches will keep everyone happy and satisfied. And the best part? Cutting the grilled cheese into sticks so you can just dip the sticks right into the soup. Yum!
For a tomato soup and grilled cheese sticks recipe, click here.
Pumpkin Cinnamon Rolls
What says fall more than pumpkin? And cinnamon rolls are a dessert loved by everyone. Put them together and you have the best and most comforting treat ever! Cinnamon rolls are a little bit trickier to perfect, but once you do you'll have everyone asking for the recipe.
These cinnamon rolls have a cream cheese glaze which just makes them taste 100 times better. If you're really looking for a fall treat, then you've just found one!
For a pumpkin cinnamon roll recipe, click here.
Salted Caramel Apple Bars
If you don't automatically associate apples and caramel with fall, then I'm not sure what to tell you. When I think fall, I think of caramel apples and fairs and these treat bars are even better than those two combined. These salted caramel apple bars will become your new favourite treat as well as your family's. And the best part is, they're pretty easy to make!
You would definitely have to make these ahead of time as there are three parts to it, but it is so worth it when you take that first bite. If you and your family have a sweet tooth, then these will be gone within a day.
For a salted caramel apple bars recipe, click here.
Mini Pies
Can we all agree that anything mini is cuter than anything else? This also goes for mini pies. Mini pies in a cupcake tin are the new genius way to make pies and the whole family can join in!
Also, you can make the pies according to everyones preference. If some of the family like blueberry, strawberry, cherry, or apple pie, you can make a bunch of each! They also don't take long to make at all, so they are great treats for after dinner.
For a mini pie recipe, click here.
Chocolate Chip Pumpkin Bread
What's fall without pumpkin? Pumpkin bread is an essential comfort food for fall camping. Whether you want to grab a slice for breakfast or have it as snack, it will always satisfying your pumpkin cravings. Pumpkin bread is easy to make and you can make so many adjustments to it. Adding chocolate chips in is so tasty, but it's not mandatory.
You can try other options such as walnuts, dried fruit, cream cheese, pumpkin seeds, or even make it gluten free if that's what you prefer.
For a chocolate chip pumpkin bread recipe, click here.
---
And there you have it! No matter if your family is picky or will eat anything, these recipes will definitely sit well with everyone. You can plan these out over the course of your fall camping, and you can even heat these up in your RV to give it a comforting smell of home. Fall is the best time for food, family and camping, so try out some of these recipes when it gets a bit chillier outside!