Heading out on the road with an RV for the first time? Maybe you're trying out a unit that's bigger than your last, and want a refresher. Whatever the case, we've got you covered!
Here are some important tips to keep in mind when driving a motorhome or trailer.
You can also check out some of our previous articles for First time RVers, RV Friendly stops along the Trans-Canada Highway and How to drive safely in an RV.
Want to try something new, or find just the right RV for your dream trip? You'll find thousands of units across Canada, with full insurance, here!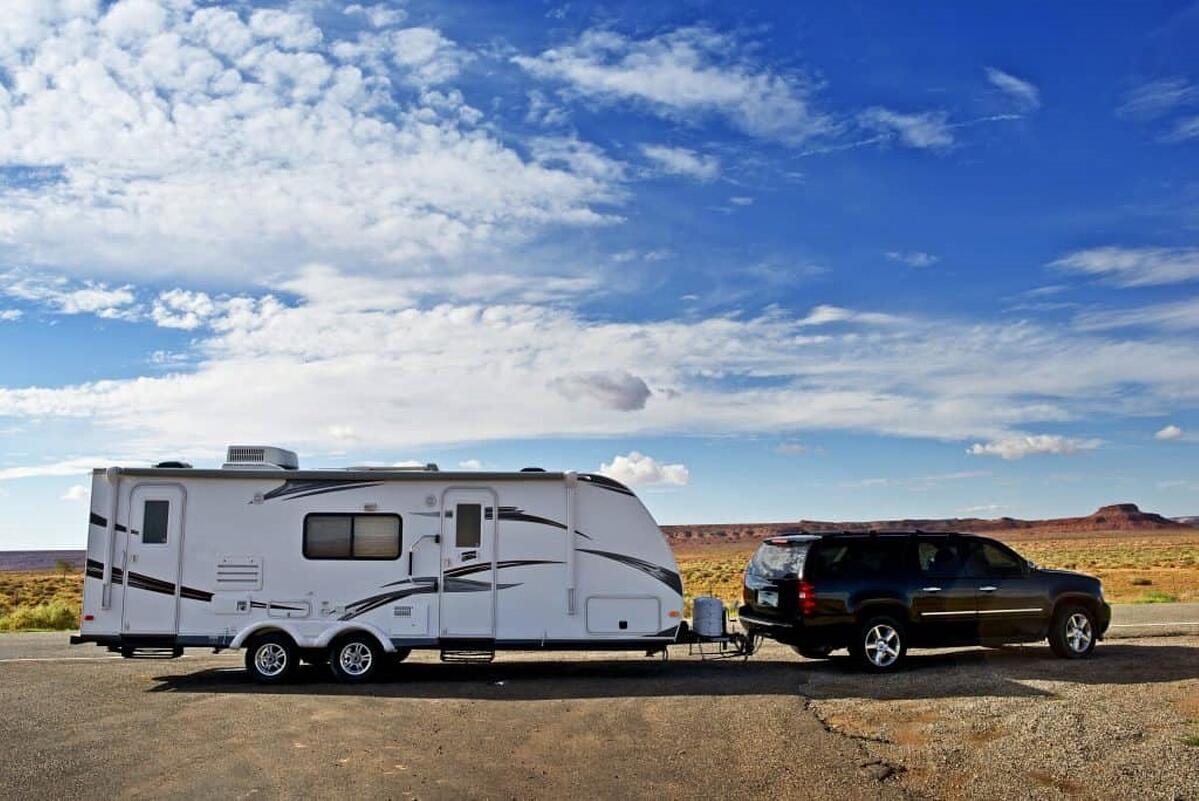 The Essentials

Drive slower
Whether you are towing a pop-up trailer or driving a Class A, you'll generally want to drive slower than you would. While anybody can learn to drive bigger vehicles, even experienced RVers know to take it easy and drive with patience, not taking any risks by driving too fast.
Apply your brakes sooner
You'll want to start slowing down sooner than you usually would so that all of your stops are nice and smooth; you have more weight behind you and you don't want to slam on the brakes unless you absolutely need to. Keep in mind you could also be driver from a higher position and have less visibility behind you, so making smooth and controlled stops is very important.
Park in large areas
Wherever you are going, you'll want to do a little extra planning or use a mobile phone app to make sure you have a large parking area, or at least large enough for the type of RV you are driving. While many RVs will park in a normal spot without a problem, you might have a trailer in tow or a larger unit which will require more room.
Make sure you're covered
Have a copilot? You should have them get out and spot you if you're backing into a spot, or even if you're doing a particularly tight maneuver. The best bet is to play it safe. Have them stand behind the unit as you back up, at a safe distance, and keep them in your side mirrors. This will take a little longer but will help you avoid headaches
Triple check before driving
Always check all of the parts of your RV that can be retracted or need to be secured. Check that the awnings, panels, tanks, and everything else on the RV is in the proper position before moving. Make sure that you are aware of what these are when you pick up your RV from the owner, and keep a departure checklist handy as a reference just to be safe.
Seating
Always make sure that you use your RV's proper seating capacity, always using seatbelts and setting up child-seats properly. Always make sure you ask the owner of your rented RV what the best arrangement is if you are travelling with kids or pets.
There are a few more things to keep in mind:
Check the weather: if you're just starting out try to avoid adverse conditions on the road.
Start by mapping out your route so that you know where you want to stop: look for Walmarts, Costcos, and other large businesses that often have parking for RVs.
Check your clearance before heading out on the road, and make sure you avoid anything that might be below it.
Important: On the Road
Always put enough space between you and other vehicles
When turning, give yourself extra room and always make sure to signal
Take your time when switching lanes, double checking all of your mirrors and blindspot.
Don't pass or speed unless absolutely necessary
Want more safety tips and explainers on everything RV related? Click here for more!