Renting an RV - whether its a motorhome, a trailer, or a campervan - is the ideal way to have an amazing family vacation for less with all of the benefits of RVing. It gives you the best of camping and paid accommodations, letting you decide when and where to go as you like.
Renting out an RV is also the best way to try out a unit and model before committing to buy: you can get an idea how it handles, how many it sleeps, and how comfortable it is.
Home Away From Home
Chances are that, if you're looking to rent an RV, you could also picture yourself owning your very own home away from home.
Owning an RV means that you can go out whenever you want (even in winter) to camp, explore, and relax. More importantly, it also means you have an asset that can work for you.
Owning your own RV is much easier than you think. It can practically pay for itself if you rent it out the right way. We've outlined how to do this because, when you think about it, you can have an RV for free: it's just the smart thing to do.
Renting in the sharing economy, in fact, is the secret to owning. It can easily help you cover monthly payments on a brand new unit, its storage, and its maintenance. Keep reading to find out how it's done!
The Sharing Economy
It's a new concept, and people are still catching on. This means that the community, and the demand, will only grow exponentially as more people find out about RVezy and how it works. It's a win-win.
Big platforms have already done a lot of the work for us on that front too - people know that renting from owners is cheaper and often way better than hotels, flights, and car reservations.
RVezy provides the last piece of the puzzle: peace of mind when it comes to insurance and payments.
We also provide license verification, bilingual support, roadside assistance, and more.
Even though it may be early in the game, renting out RVs can even be a way for anybody to quit the full time all together!
Here's how you can easily own an RV, trailer, or camper van while using RVezy.
How To: Have an RV Pay for itself
If you follow the lead of our active owners, a few units on the roads during the high season can make renting your own personal (and thriving) business.
With one unit alone, a Class C motorhome for example, you can make $10,000 per year.
A Few Ways to Get it Done
To start, you'll want to do some research. You may want to find out when the best clearance sales take place in your area, who the major dealerships are, visit some RV industry shows, check out local listing for units on sale by owners - online and in newspapers. Leave no stone unturned.
One option is to buy a used motorhome. You'll want to find a unit that is ideally no older than 2005. You can look into camping trailers for a lower level of investment, or a class C or A motorhome to increase your appeal to family renters. You can also look into a vintage unit that's roadworthy.
Class B motorhomes, like sprinter and camper vans, are great for young couples looking to explore and drive long distances over the travelling season.
Another option to consider is investing in a brand new unit, either motorhome or towable, which would bring in more per night when listed on RVezy. This is by virtue of being newer and more comfortable along with modern amenities and add-ons like wifi, widescreen TVs, and so on.
Pro Tip: When purchasing a motorhome you can also choose to select a structured payment plan, making the cost much more manageable when spread out over a long-term span.
While some people balk at the idea of renting out a brand new model, you can sleep easy knowing our insurance will cover you in any case - damage, theft, accident, or otherwise. All you have to do is make sure that the unit is safe and roadworthy.
A More Concrete Example
You've found a trailer or motorhome in good condition. Paying for it along with storage and maintenance could cost you, at the very most, $800 dollars per month.
You can add on a few other expenses, like gas and travel expenses, to your budgeting just to be safe. This is still less than you could make in a week with RVezy.
This $800 per month is certainly on the very highest end of the spectrum, so you could find a better deal if you look in all the right places.
Trailers are also much more affordable in comparison, which can be a great way to get started on RVezy. You can do some of your budgeting using this tool and our own calculator here.
Now you can begin to offset the investment of your motorhome with RVezy. Assuming your unit is no older than 2012, this is how much you could make per week:
Fifth Wheel: $950
Class A: $1800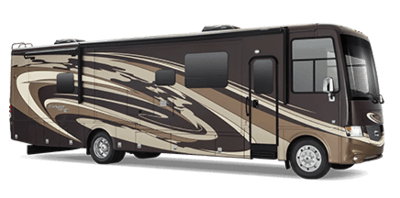 Class B: $1500
Class C: $1600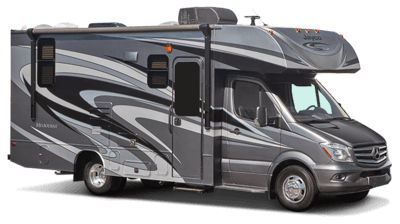 Travel Trailers: $800
Tent Trailers: $550
And if your unit is older than that, you can still be sure you'll be able to rent it out for only slightly less - while you're not using it and paying for storage - to offset payments or make a nice passive income on the side.
Vintage motorhomes and trailers stationed at a campground can go for as much as $200-250 per night.
On top of that you know that all of your payments and information are handled securely on our platform, because we are Canada's largest and safest RV community.
Our fee is only %15 of the rental amount - lower than any other fee out there - and that covers your full insurance, bilingual support, the website and platform, plus all of the license verified renters we have in our community.
---
All things considered, your RV is waiting for you. All you have to do is put things in motion with a little research. Once you've found your RV, listing on RVezy is free and with no commitments, so you'll be able to get an idea of the demand and prices in your area very quickly.
Don't miss the high season - sign up now!