If you are fond of the RV life but you haven't owned an RV before, you may be conflicted between the options of renting a rig or buying a new one. In order to make the right decision, you will need to consider a wide variety of factors. Luckily for you, we have outlined the key factors you will need to consider when making your decision in this blog!
Common types of RV
Knowing the popular types of RVs and trailers available on the market allows you to select the most suitable RV option for your needs. Different types of RVs require special care in order to maintain them in the best condition, so you should always look for tips on how to take care of them from a reliable resource.
Some common RV types that you may encounter on your search include:
No matter what the type of chassis beneath is, Class A RVs are defined as motorhomes even if they do not contain slide-outs. Due to their large size, the majority of Class A RVs are luxurious mobile homes which often feature a panoramic window, bathroom facilities, berths from dinette areas or the living room, as well as a stable body.
The category of Class A motorhomes can also consist of converted school buses and commercial passenger vans which have been turned into RVs.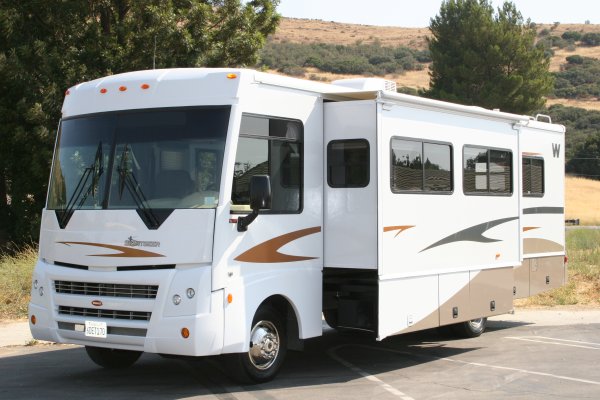 Campervans are an example of a Class B RV. These are traditional vans which have raised roofs that are either fixed or have the ability to pop up. Class B motorhomes usually contain some kitchen facilities such as gas grills or refrigerators.
More expensive models might also include an air conditioner, an internal shower, a portable toilet, and a water heater, whereas smaller ones only have an external shower and a portable toilet to ensure privacy.
Class C RVs can typically be identified by an alcove attached to a truck cab. This alcove has the ability to supply drivers with a sleeping berth and can also be used to house an entertainment section with video games and a TV.
Other types of RV
Besides the three mentioned classes of RVs, here are some examples of other recreational vehicles:
Pop-up Campers: These are collapsible campers with tent walls and pull-out berths. They are usually towed behind a vehicle.
Truck Campers: These RVs are similar to the Class C RVs, but they are smaller in size and are carried by a pickup truck.
Travel Trailers: These are lightweight and non-collapsible trailers which are attached to a vehicle which usually offer basic amenities.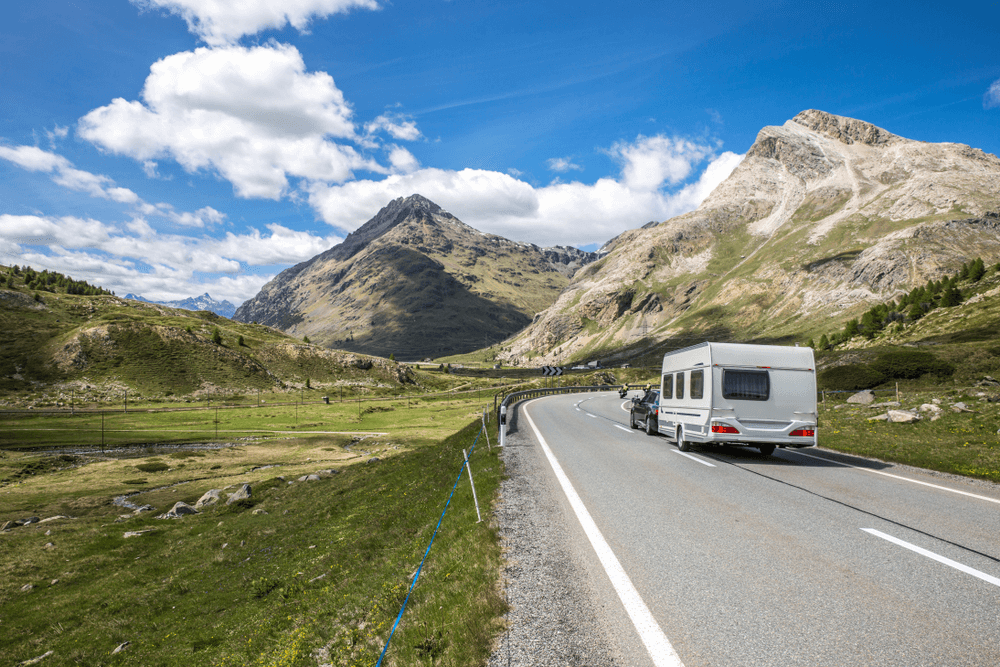 Things you need to know when renting an RV
If you have not had much experience with RVs in the past, it can be challenging to identify which type of RV will suit your travel needs. For instance, you may want to buy an RV that has an outdoor television, but how often do you find you actually use it? If the answer is "not often", then the outdoor television is a luxurious item that you can do without having in order to benefit from having a cheaper price tag on your RV.
Having a workspace can also be an important factor to consider if you need to work while you are on your RV trip. As there are so many small decisions that are involved in finding the perfect RV for you needs, renting an RV may be an excellent option to help you try out different types of RVs to find one that best suits your needs and your lifestyle.
If you are looking to try an RV before you buy one, remember to do so by using a reliable RV-rental service.
When should you buy an RV?
If you predict that you will use an RV every few weeks to go somewhere, buying your own rig is obviously an appropriate decision. In that case, it would be the most economical option if you would like to live and travel in your RV. Moreover, you can also customize the whole RV so that it suits your family's needs.
---
The decision to buy or rent an RV is a major one and it is up to you to decide what is best for your lifestyle and your need. This choice depends on your situation and what you are planning to do in the future. Whatever you choose, the RV lifestyle is rewarding, and there is no better way to explore Canada and create memories than in an RV!