Here's an article from one of our very own, an owner on our platform and a member of our team, Maxime. Check out his thought on this season and how he plans to stay safe while getting the best out of 2020!
Are you looking for something to get you out of the house and enjoy nature during these times? Well I've been thinking and I'm pretty sure I've got a solution for you!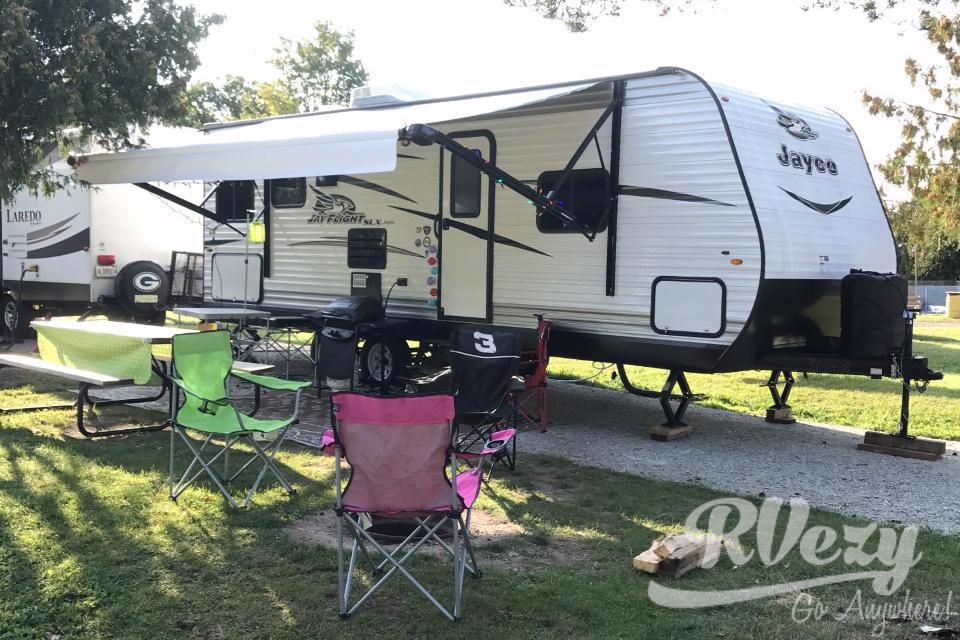 Camping During a Pandemic?
Having been stuck in the house for a few weeks now, like many of you, I've been dying to get out and see something other than my backyard and four walls. This has got me thinking about RV camping now that the parks and private campgrounds are starting to reopen.
Camping during the pandemic will be different than camping during the normal season, however that does not mean that I cannot enjoy myself and everything a campground has to offer.
After doing some research, I found that most campsites are located near a forest, biking trails, or some are even close to lakes. Well when they reopen, guess who's gonna be the first one to drive in? I am!
One thing to keep in mind is that the bathrooms and showers at campsites will be closed and not accessible, so if you normally go tent-camping, this might not be an option. If you own an RV that's great, but if you don't, you can rent one through RVezy and give it a try! As an owner on the platform, I have been sent a guide on how to clean my units to make them safe and decontaminated for the next renter.
I feel safe and secure knowing that an RV allows me to respect physical distancing rules in comfort. RVs are self-contained and you can still enjoy the comforts of home while being in nature. If you don't own one, that is not a problem as RVezy is there to save the day!
You Can Still Go Camping While Staying Safe
On March 14, when the government advised everyone to stay home, I was worried that the camping season was going to be a no-go for the summer, however now that I am seeing the campsites reopening, it's giving me hope. I know that things will be different as all the activities will be cancelled but this gives me the opportunity to camp differently and explore new things that I would've normally not tried. After doing a quick Google search, I found out that there were some hidden treasures not too far from me. I can access everything from magnificent landscapes, beautiful lakes, amazing hiking paths, and biking trails.
I asked myself, why not try something new and see what my country has to offer? The summer is a time to get out, have fun, and enjoy time with family and friends. Although all festivals and events are cancelled, exploring Canada in an RV can allow you to still have an adventurous and fun-filled time. Even better, now that many events have been cancelled, it's a great time to take advantage of spending quality time with your family. What better time to take a family camping vacation than when everybody's schedule is free!
As I'm sure that we can all agree, nothing is better than a chilly night beside a campfire and a nice cold beer in our hands. This doesn't seem like much, but it sure feels good to disconnect from my everyday life with something as simple as a campfire.