When you rent out your RV during the times you are not using it, it's not just a great way to make extra cash - it's a rewarding experience that allows you to connect with fellow RV enthusiasts and travellers, to help bring to life their next RV adventure!
If you are looking to attract even more bookings to your RVezy listing - especially in the upcoming winter months - then keep reading. This blog will walk you through how you can use Kijiji, video, social media and a personalized website to promote your RVezy listing.
Kijiji
Posting your RV on Kijiji will give you direct access to a large pool of potential renters who are looking for RVs to rent in your area!
Kijiji is Canada's largest site for classifieds, with millions of ads posted on a daily basis across a wide range of categories including housing, jobs and – you guessed it- RVs! Over 16 million Canadians use Kijiji each month, making it a great starting point for you to get more of the right eyeballs on your RV listing, as Kijiji will put your ad in front of a hyper-targeted pool of potential customers.
1. Register your profile
1. Register a profile on Kijiji here.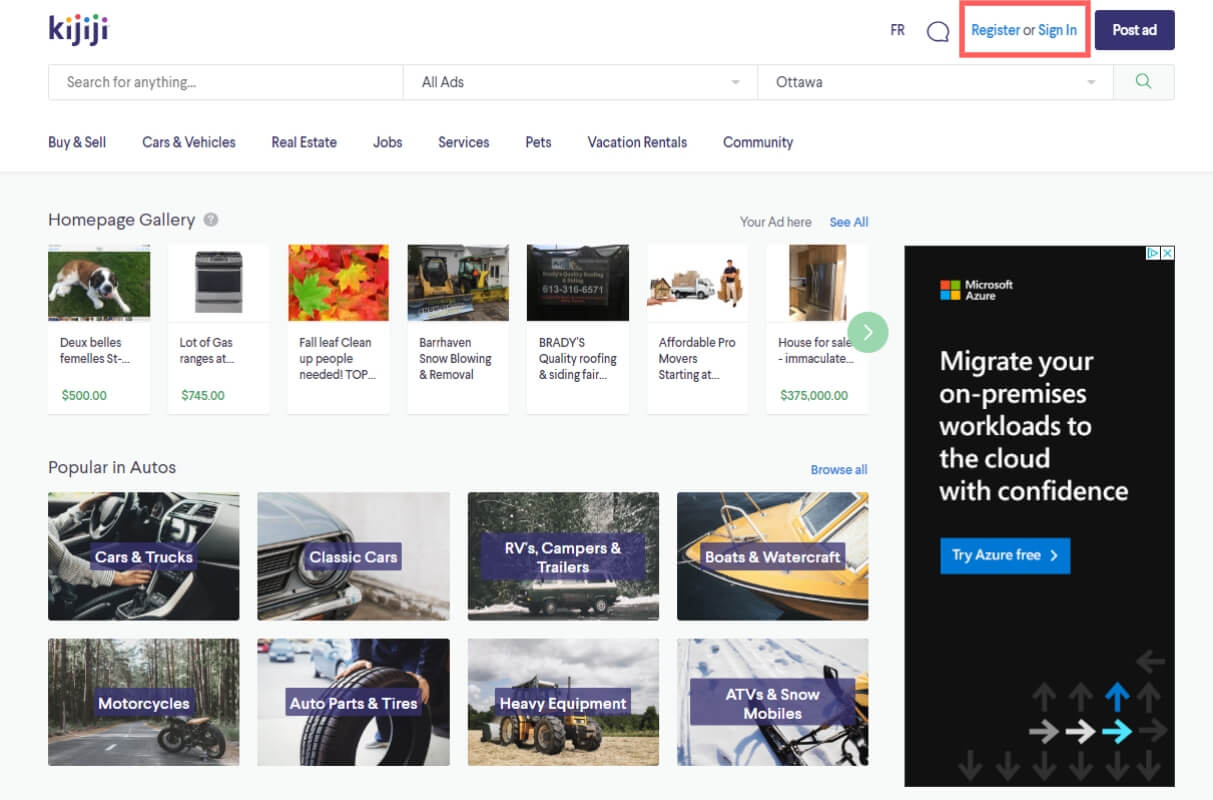 2. Create an ad
After you have confirmed your account, you can start creating your ad. Begin by crafting an attention-grabbing title for your ad. Make sure that you specify that the RV is FOR RENT, as Kijiji places a focus on buying and selling. This will help prevent you from receiving requests from people who are looking to buy an RV.
3. Select a category
Usually Kijiji will pick up from your title that the right category for your ad is "RVs and Motorhomes". If not, don't worry! You can easily select the category manually.
You can do this by selecting "Cars and Vehicles" in the drop-down list. Click "RVs, campers and trailers" and choose either "RVs and Motorhomes" OR "Travel Trailers and Campers", depending on the kind of RV you have.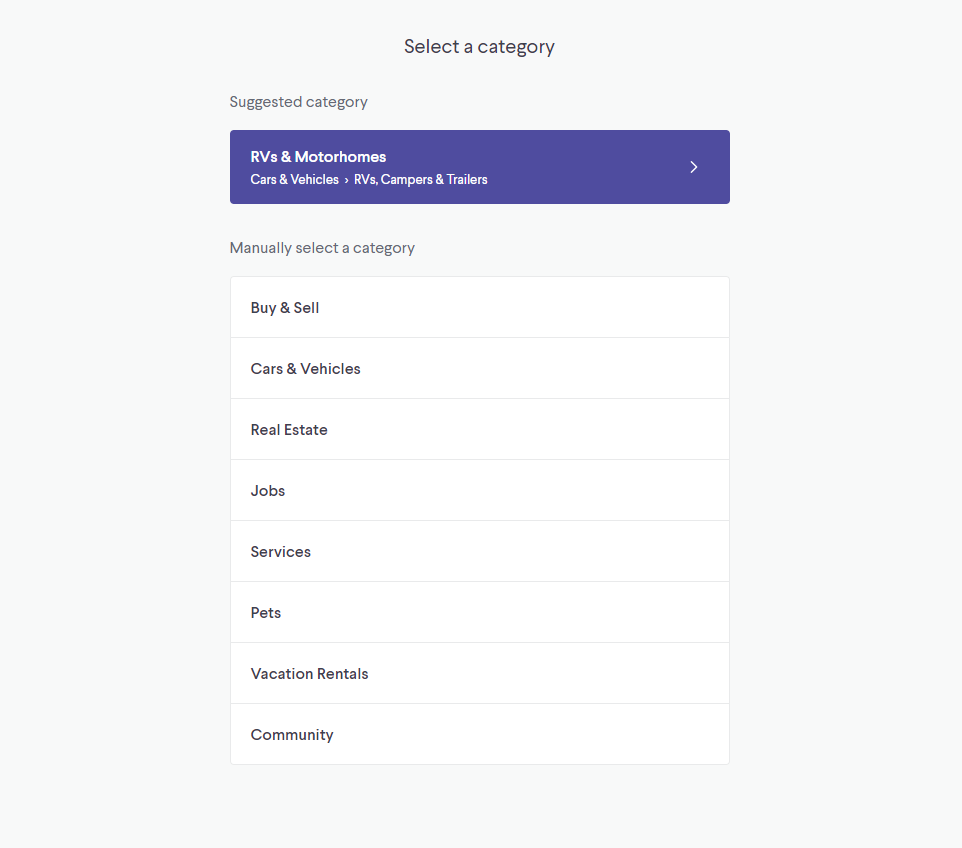 4. Add details
Now this is where the fun begins! Add your nightly price for the RV. Make sure you pay attention to your high-season and low-season rates at the time you are posting your ad, so you can be sure to post the correct price and avoid frustrating your renters.
Select "For Sale By Owner". Although it is not mandatory, you can include information on the Colour, Year and Kilometers on your RV as some renters may be looking for that information when they view your listing.You can modify your ad's title as well if you so wish.
If you are aggressively looking to secure bookings for your RV, you can make use of Kijiji's "Reduced" feature for $10.95 for 10 days. It is not compulsory, but it is good to keep in mind that ads with the red Urgent or Reduced banner stand out from all others because of their different look.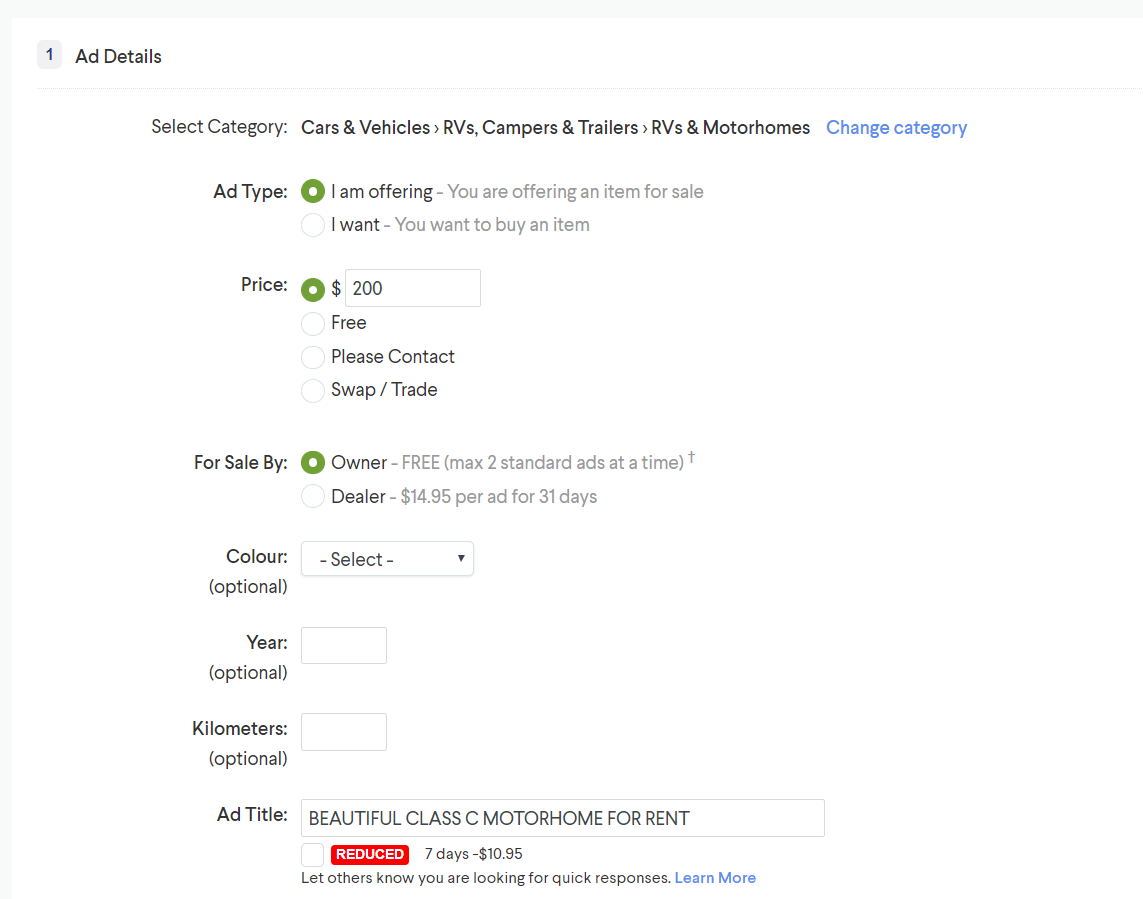 5. Add description
Next, you will need to start working on your ad's description. It is best to start off your description with the link to your RV listing on RVezy. E.g. "To check availability, make inquiries and request to book, please visit: https://www.rvezy.com/rv-rental/mylistingurl".
Ensure that you clarify that the price listed on your ad is the nightly rate for renting your RV.
Next, describe your RV. This is where you can give your RV the opportunity to shine! Tell potential renters why your RV is the best option for their trip and how it will meet all of their needs. Talk about all the things that make your RV unique and what about it will make their trip an unforgettable experience. Be sure to also address some key points that renters may want to know about, including the number of kilometers available per day (if limited on a motorhome), the number of seat belts available the in RV and how many it sleeps, for example.
Basically, all the key information you would include in your RVezy listing - add it here as well.

6. RV photos
Now it's time to add photos of your RV! Be sure to add clear and attractive photos that really show off the best qualities of your RV. Select photos that will make your RV irresistible. You can add up to 10 photos here, so it is up to you to add as many photos as you would like. Keep in mind that the more photos you provide, the more likely it is that renters will choose to rent your RV over other available options.
If you have a YouTube video of your RV, you can also add it here.
7. RV location
We're almost there! The next step is for you to add the location of your RV. This is an important step because it will help renters who are looking to rent an RV in your area find your listing. Be sure to add the accurate location so as to prevent renter frustration and to prevent logistical headaches for you later on. Kijiji will ask you for the area code of the RV's location so add that in this section.
It is also optional for you to add your phone number, so you can add that here only if you are comfortable with it.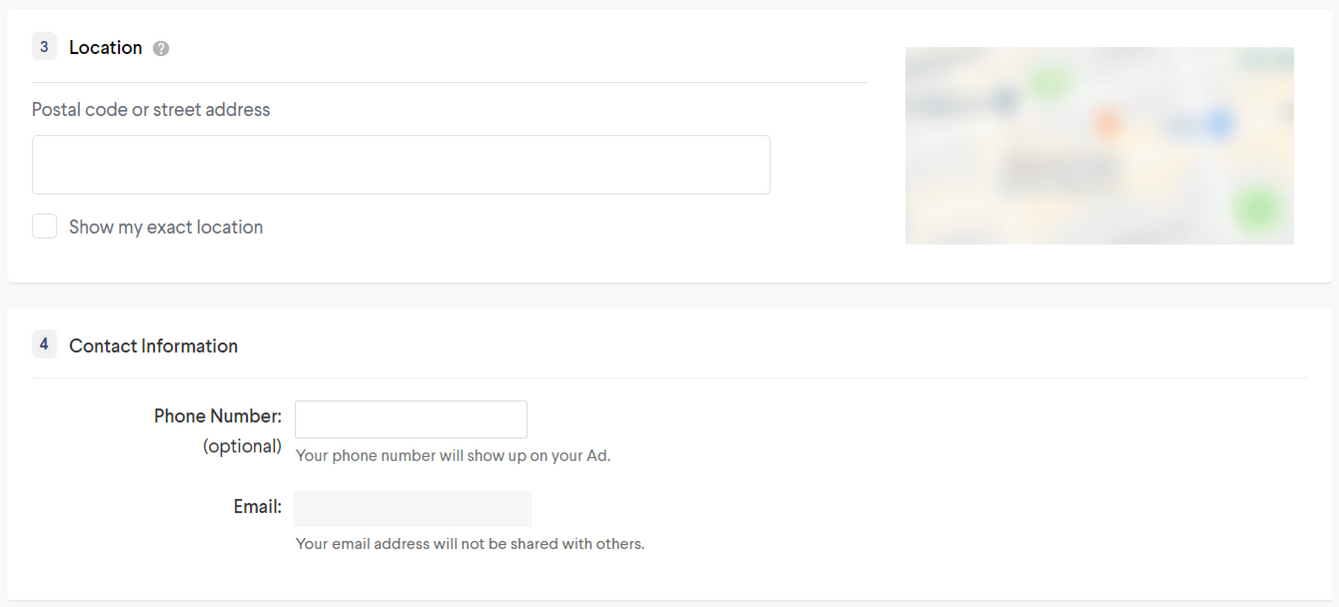 8. Publish your listing
And that's it! Are all good to publish your listing! All that is left is for you to wait for the inquiries to start rolling in - both on Kijiji and RVezy.
Try to give your potential renters timely responses in order to retain their interest. If renters don't receive a response from you, they will look elsewhere! Make sure you keep checking both your RVezy ad Kijiji accounts regularly, so you can stay on top of all of your messages.

You can also promote your RV rental listing on other classifieds sites, like Craigslist, LesPAC and Used Everywhere to maximize exposure for your listing.
Note: It is important that you process all transactions for your RV rentals through RVezy to ensure that you are protected by our insurance policy and that all your renters are verified by our system. Processing payments through RVezy instead of getting cash on Kijiji allows us to protect your booking with our $2M insurance that will protect your RV in any eventuality.
---
Video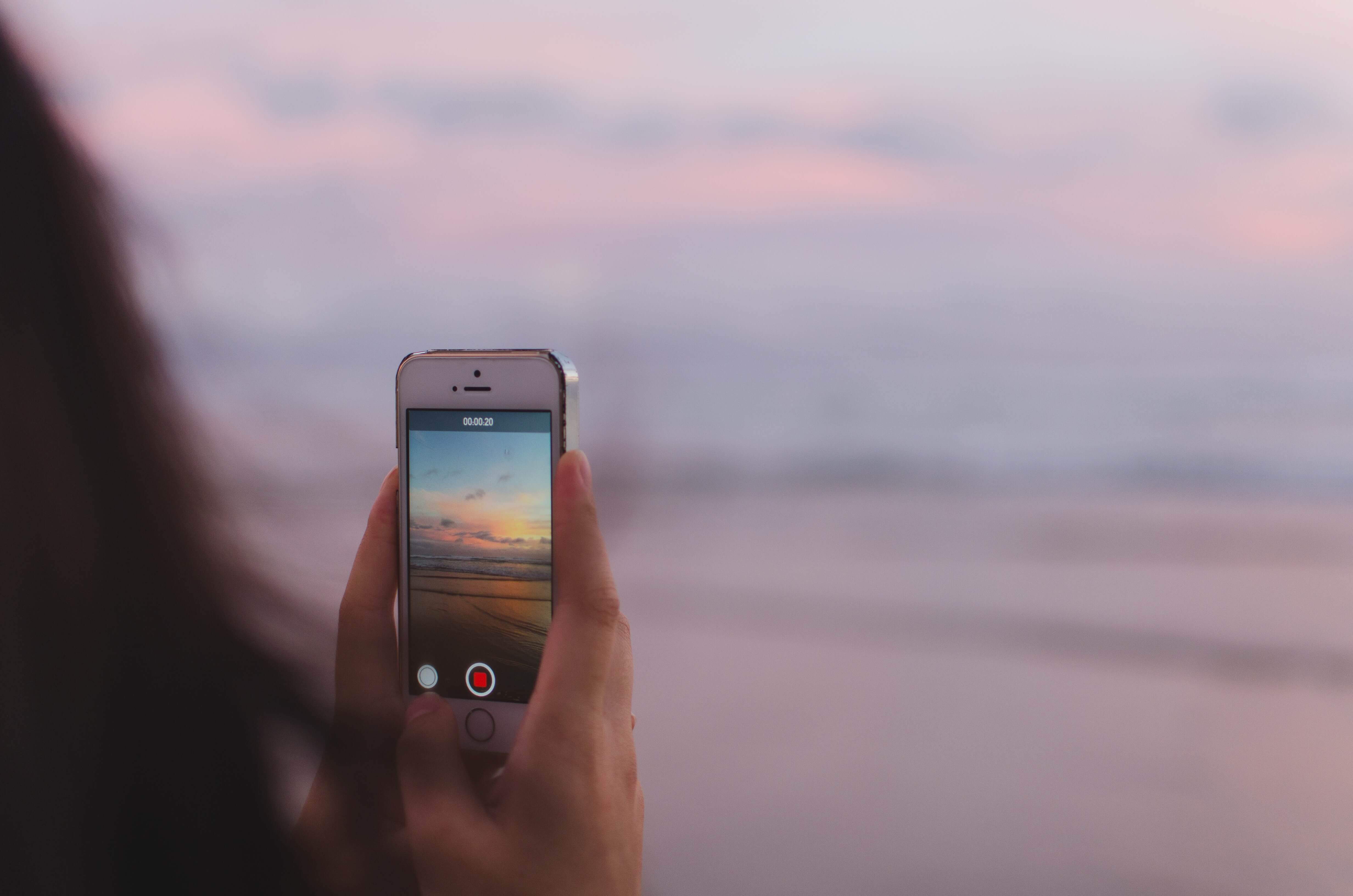 The first step to creating a video for your listing is to identify the tools you will need to create your video. If you are lucky enough to have access to a videographer and a professional video camera, that's great! Definitely use those to your advantage. If not – and this is the bucket that most people will fall into – you can always use what you already have on hand. By no means do you have to fork out tonnes of cash to start creating a video for your RV rental listing.
Luckily, most smartphones these days come equipped with great cameras which are perfect for you to use in shooting your video. All you need is your phone and you are ready to go!
2. Take the video in landscape mode
Be sure to shoot your videos horizontally rather than vertically. It is no secret that RVs have a limited amount of space within them. By turning your phone sideways when you are recording your video, you can get more of your RV within the shot - making it look larger than it is.
In addition, the majority of the video hosting platforms which you will likely use to promote your video (such as YouTube) generally present videos in landscape mode. Human eyes are designed to see the world in a widescreen format, as we see more from left to right than from top to bottom. This is why horizontal videos are best for promoting your RV. So don't forget to turn your phone sideways!
3. Let there be light!
Try to shoot your video in the daytime so that you can maximize on the natural light. You don't want your video to be dark and filled with shadows, otherwise your shots will end up being creepy. For videos of the interior of your RV, try opening up all of your curtains so that natural light can come in. You want your RV to be as bright and as inviting as possible. You can also turn on the lights in your RV to aid in this as well.
For the exterior shots of your RV, the best time to shoot using natural light is during golden hour. This is the short window of time shortly after sunrise and just before sunset where the sky becomes slightly redder than it would be during the day. This lighting is best as it provides a softer and more forgiving natural light that will make your RV glow and take on a magical feel!
4. Make sure your RV is spotless
This goes without saying, but make sure your RV is clean and de-cluttered. For the video, you want to try and go as minimal as possible. RVs have limited space, try to stash any excess furnishings or décor away temporarily for the sake of the video. So even if you love loads of cushions and throw blankets, try and minimize them to give your RV a clean and modern look.
5. Lights, camera, action!
Now that you have laid all of the groundwork for your video, it is time to get to the fun part – shooting the actual video! You will want to start off by planning what you will talk about. Feel free to create a rough outline of all of the points you want to cover in your video. Be sure to:
Introduce yourself and welcome your renters to your RV listing
Do a complete walk-through of your RV, making sure to show off all the highlights and the additional amenities that you offer
End your video with a simple call-to-action that will encourage bookings, such as "Visit www.rvezy.com/my_rv_url" to book my RV"
In your video, be sure to really show off the beauty of your RV and show your guests why your RV is perfect for their needs. If you would like, you could also shoot various versions of your video to appeal to the different kinds of guests you may have – such as couples, tourists or families. This will help you really tell a story that will speak directly to their needs, helping you form an emotional connection with your potential renters which will help you secure more bookings.
Remember, it's okay to do multiple takes for your video! Nobody is perfect – that's what editing is for!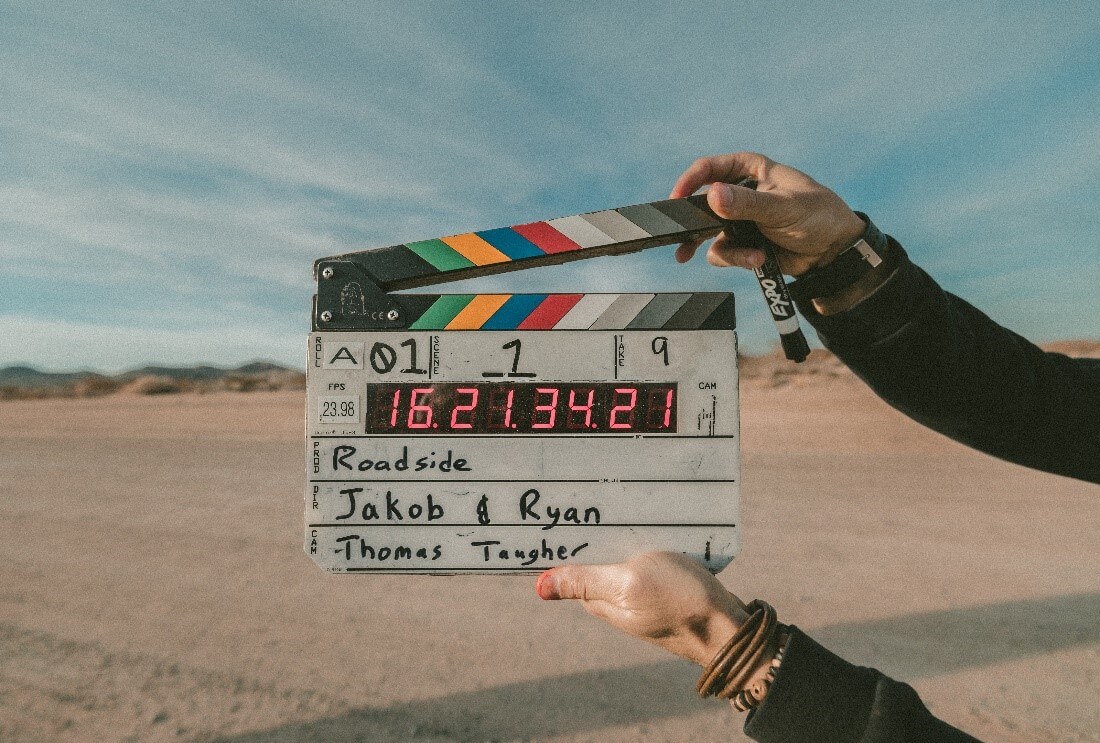 6. Try to keep your video under 2 minutes in length
This is where editing comes into play. Now that you have multiple takes of your video in and around your RV, it's time to put all of the clips together into one short and condensed video. Two minutes has been proven to be the ideal length for videos, as people generally tend to have short attention spans. By keeping your video under 2 minutes, you can increase the probability of potential renters watching the entire video and proceeding to visit your listing.
You can edit your video quickly and easily using some free tools that you can download onto your phone to allow you to put your video together on the go.
iPhone users:
Android users:
And that's it! You now have all of the tools you need to get started on your first video for your RV listing!
---
1. Create a post about your listing on Facebook
Facebook is a great place for you to start promoting your RVezy listing. As of April 2018, over 2.23 billion people were active on Facebook. This means that Facebook is a great place for you to be promoting your RV as there is a large pool of potential renters that you could tap into by using this platform.
There are many ways great way to start sharing your Rvezy listing on Facebook. You could start by creating a post letting your friends know that your RV is up for rent. It is also a good idea to encourage them to share your post so that your listing will be exposed to their group of friends as well.
For best results, it would be best to post about your listing more than once. Once a week or every two weeks should be good, so that you don't come across as "spammy" to your friends. Find a consistency that you are comfortable with and that works for your lifestyle.
2. Share your listing on your Facebook profile
Facebook allows you to add links to the "About" section of your profile. It is a good idea for you to add a link to your RVezy listing in this section so that anyone who visits your profile will have direct access to your listing.
It takes less than a minute to set this up. All you need to do is go to your profile, click "About" and then "Contact and basic info". There you will be able to click "Add a website", where you will be able to add your link.
3. Post in RV interest groups
If you are an avid RVer, you are likely part of many RV-related Facebook groups already. It is a fantastic opportunity for you to be able to promote your RV rental listing in these communities. Be sure to read the rules set out by each community and try to be respectful of them, as some groups may have strict rules about sharing promotional posts.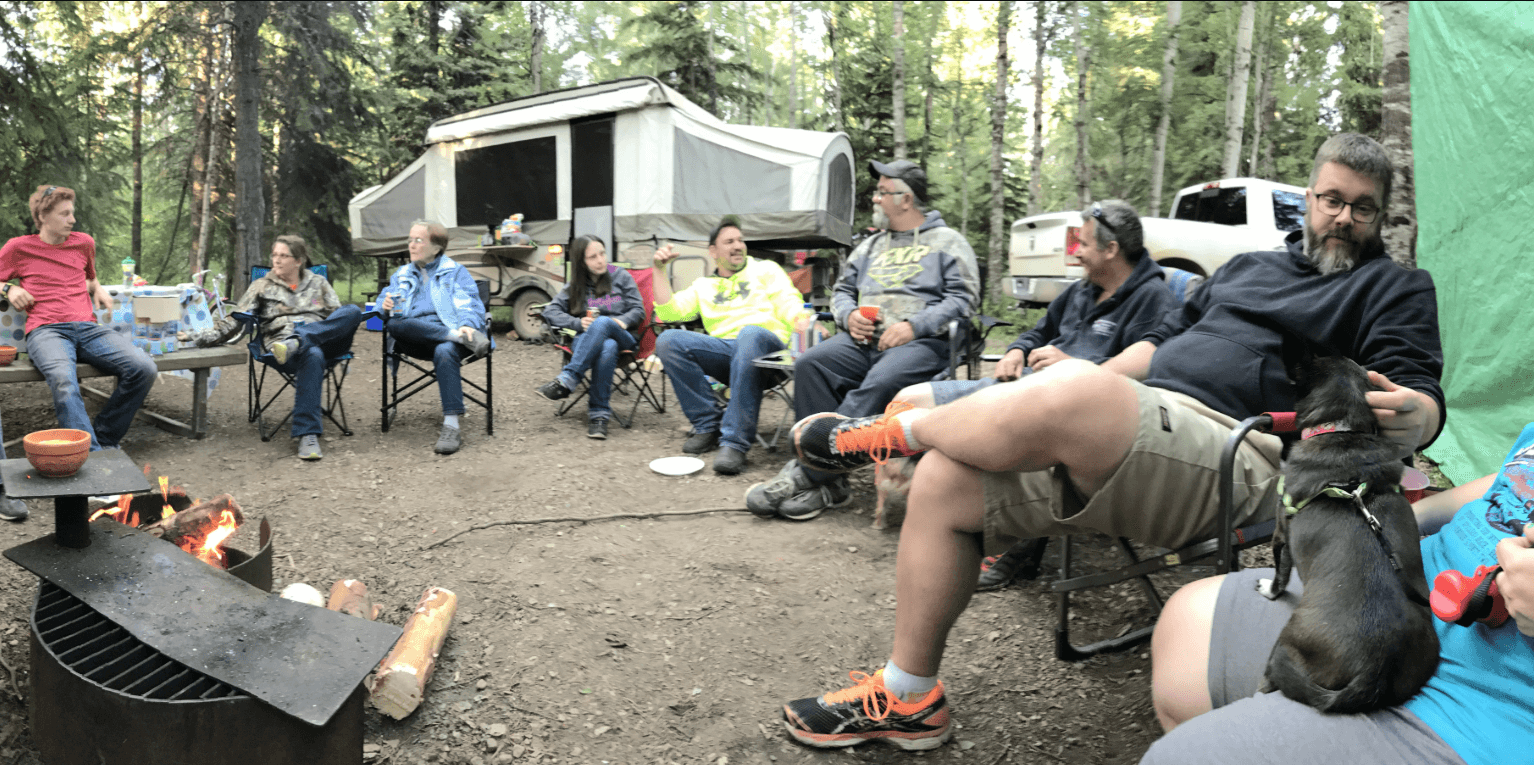 4. Post your RV in the Facebook Marketplace
The Facebook marketplace is a fantastic spot for you to promote your listing and bring more exposure to your RV. 800 million people across the world use Facebook Marketplace each month, making it the perfect place to bring more attention to your RV listing.
It is easy to get your ad up and running in the Facebook Marketplace and should take you less than five minutes to complete. If you are using your desktop to create the ad, you can follow these steps:
Click the "Marketplace" icon in the left column of News Feed.
Click "Sell Something", then click "Item for Sale".
Enter a title for your listing, for example "Beautiful Class C Motorhome for Rent". Your title needs to clearly convey what it is that you are offering. It is also important that you state that the RV is for rent as many people may assume that you are selling the RV if you don't state otherwise.
Next, you will need to set the nightly price, your RV's location and then choose a category for the item, which would be "Vehicles".
Once that has been done, you will need to add a description of your RV. You can use a shortened version of your RVezy description here. Make sure you state that the price is a nightly price, provide general details about your RV, and include a link to your RVezy listing so that your potential guests may be able to make bookings quickly and easily.
Finally, you will need to add your photos. Click "Photos" to upload a photo of your RV from your computer. You can upload up to 10 photos, so pick the ones that will really make your RV stand out!
And that's it! Once you have completed all these steps, all you will need to do is wait for the inquiries to start rolling in. Be sure to respond to people promptly so that you can maintain their interest in your RV.
5. Create a Facebook page
Another way you can leverage Facebook is to create a Page for your RVezy listing. Make sure that you set it up as a business page, that way you will be able to encourage people to book your RV right from your page.
You can add all of your RV's photos, create a description as well as a "Book Now" button on your page that links to your listing. This will make it easier for your page visitors to access your listing and request to book your rig.
Try to post several times a week in order to keep your page active and interesting. If you have the time and budget, you can also experiment with Facebook ads from your page to generate additional demand for your listing.
6.Try Instagram
If Facebook isn't your thing, you can still use other forms of social media to promote your listing. Instagram is a good place to start. Instagram has over 500 million active monthly users, which can help bring your RVezy listing greater exposure.
Instagram is a very visual platform, so you can use it to really show off your RV. Whether you choose to promote your listing using your personal profile or you decide to create a business profile just for your listing, you should try to regularly post high quality images of your RV.
If you use the right hashtags often, your odds of being noticed by bigger accounts and publications are higher. If you consistently post high-quality content that engages your audience, your chances of being 'Reposted' are higher, making it easier for your listing to be placed in front of a huge audience.
Make sure you add the #RVezy and #goanywhere hashtags to your posts as well, as the official RVezy account regularly shares their favorite posts.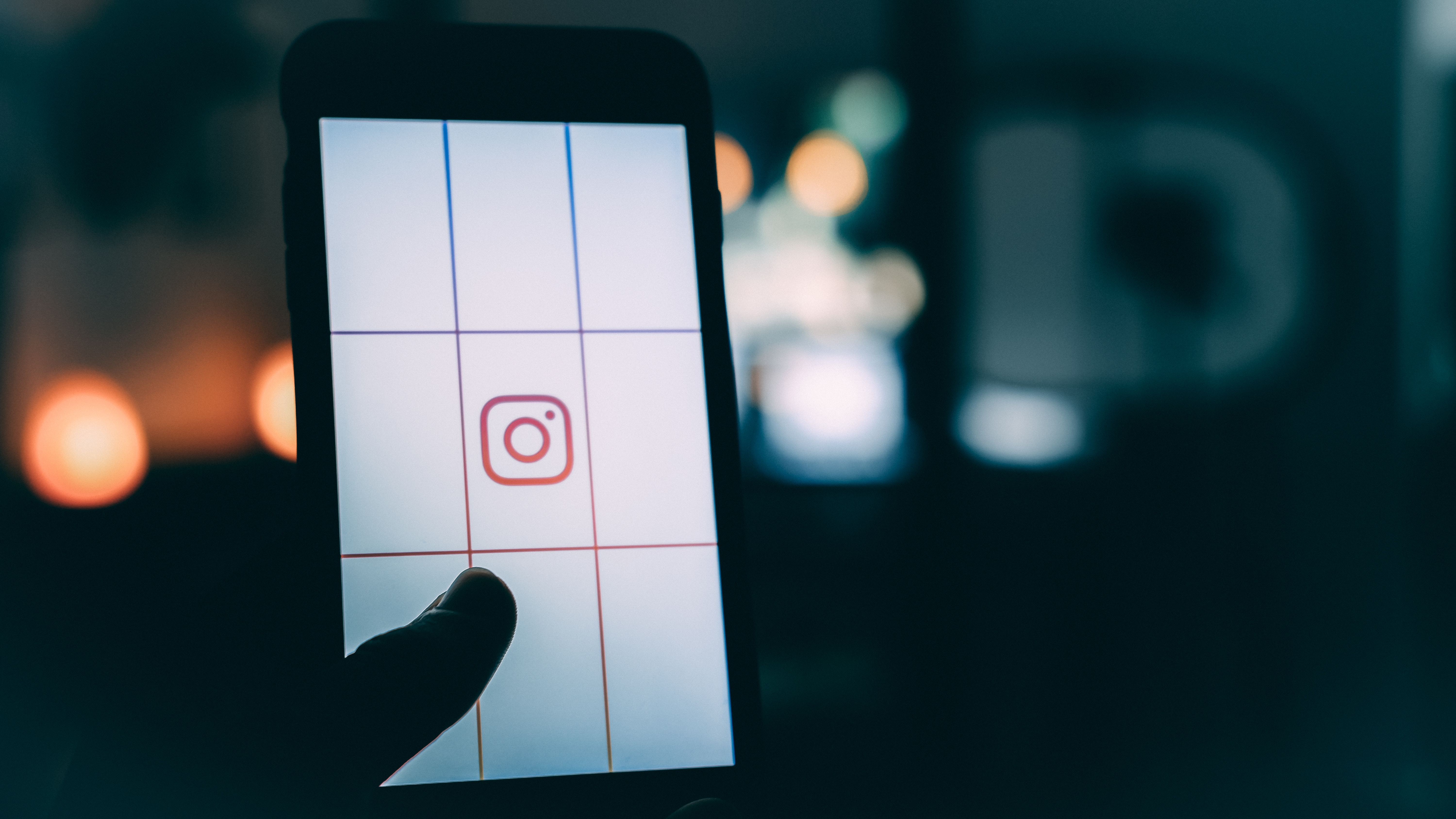 7. Take advantage of other platforms
While Facebook and Instagram are some of the largest social media platforms that exist today, they are not the only ones out there. You can definitely take advantage of other platforms, such as Twitter and LinkedIn to help spread the word about your listing. If you do not currently use these platforms then you're by no means obliged to create new profiles for your listing. However, the more you promote your listing, the greater your chances of getting more bookings.
Keep in mind that you will need to post regularly about your RVezy listing in order to gain traction from potential renters.
Social media can be an effective piece to marketing your RVezy listing and should, therefore, not be overlooked. Social media platforms like Facebook, Instagram, Twitter and LinkedIn have a huge potential reach and will help your listing gain greater attention, leading to more bookings for you.
---
Personalized Website
We currently have a few owners on RVezy who have made custom sites for their listings: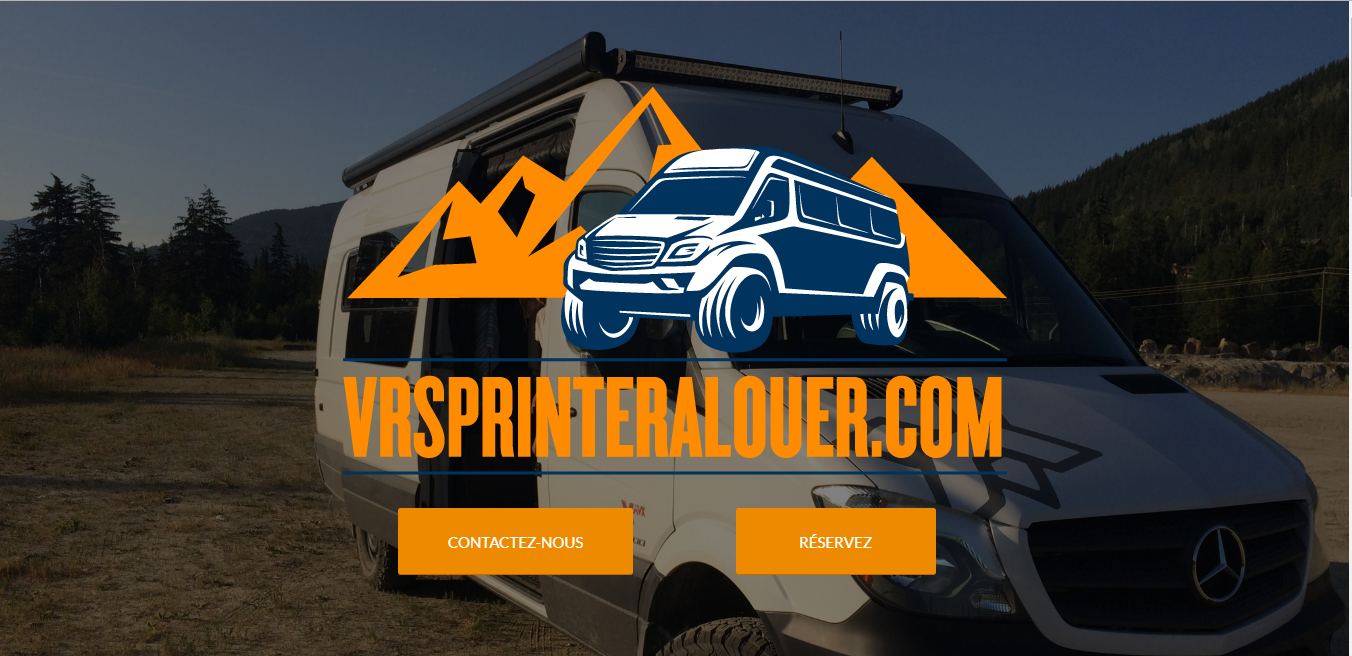 While it may seem like a lot of work to build a website, these days, there are tools available (many of which are free) that can help you build a professional and sleek-looking website in a matter of minutes. These tools usually require no previous coding knowledge and provide helpful customer service that can walk you through the process, such as:
Creating a website for your RVezy listing will help you increase awareness for your RV rental, in addition to working like an online business card. It is the best way for you to offer potential renters an introduction to your listing so that they can easily refer to it if they are looking for more information.
So, are you ready to take the next step? Here are 5 important pieces of information to include on your website if you are ready to drive more renters to your RVezy listing!
1. Choose a memorable name

Start off by creating a unique and catchy title for your site. It is important that your website name is relatively short and easy to remember so that renters will be able to easily find your listing when they need it. If possible, try to use the title of your RV listing on RVezy as your website title so that you can maintain a consistent brand for your rentals. That way, you will be able to avoid confusing your potential renters.
2. Add some attractive photos
Next, welcome your website visitors with a jaw-dropping cover picture that really showcases the uniqueness of your RV. This is the first touchpoint that site visitors will have with your RV, so it is important that choose a photo that is well-lit, clear and has your RV in the front and center.
If possible, add more than one photo of your RV, as one picture is rarely ever enough to help potential renters reach a decision. By adding multiple, detailed photos of the inside and the outside of your RV, you will be able to reduce the number of questions from your potential renters, helping you move them from prospect to renter faster.
Try to give your potential renters a complete and accurate picture of your RV so that they know what to expect inside and out. Another great way to do this is to add a video walk-through of your RV to your website. There is a reason why video was the most popular form of media in 2017, with 80% of people choosing to receive their information through video as opposed to images and text. People want to have an idea of what it is exactly that they will be getting, and video is the best way for you to do that.
3. Create a detailed description
Tell renters where your RV is located, what they can expect with the rental, and describe all the features that make your RV special. You can also use this space to show off all the amenities that your RV has to offer which will make their stay more comfortable.
If you offer any add-ons, this is a great spot to detail them so that your potential renters know what additional features are available to them for their vacation. If it makes things easier, try to think of all the necessary things you would mention in your RVezy description and list them here.
4. Pricing
It is important to provide pricing that is transparent and up-to-date so that visitors know what to expect in terms of cost and know exactly what it is that they are paying for. Try to include all possible costs, in addition to your add-on pricing so that people are not shocked by any hidden charges, as hidden costs can turn them away from renting your RV.
Be sure to list both your High Season and Low Season pricing so that your renters know how much they will be expected to pay when they are making their booking, based on the time of year they are planning their trip for.
5. Show of your great reviews
If you have reviews about your RVezy listing from past renters, your website is a great place to showcase them for any potential renters who come by your site. By showing your potential guests all of your great reviews from past renters, you will be able to build their trust by showing them what others have to say about your RV rental.
In addition, potential renters may become convinced to rent your RV if they find great reviews about the thing that matter the most to them in making their decision.
6. Add a link to your RVezy listing
The final thing you will need to add to your website is a link to your RVezy listing. You can add the link in multiple places to encourage your renters to click through to your listing on RVezy. This will make it easier for them to communicate with you through our secure messaging system, hep you manage all of your booking requests and will ensure that your RV is protected by our $2M insurance protection that will cover you in any eventuality.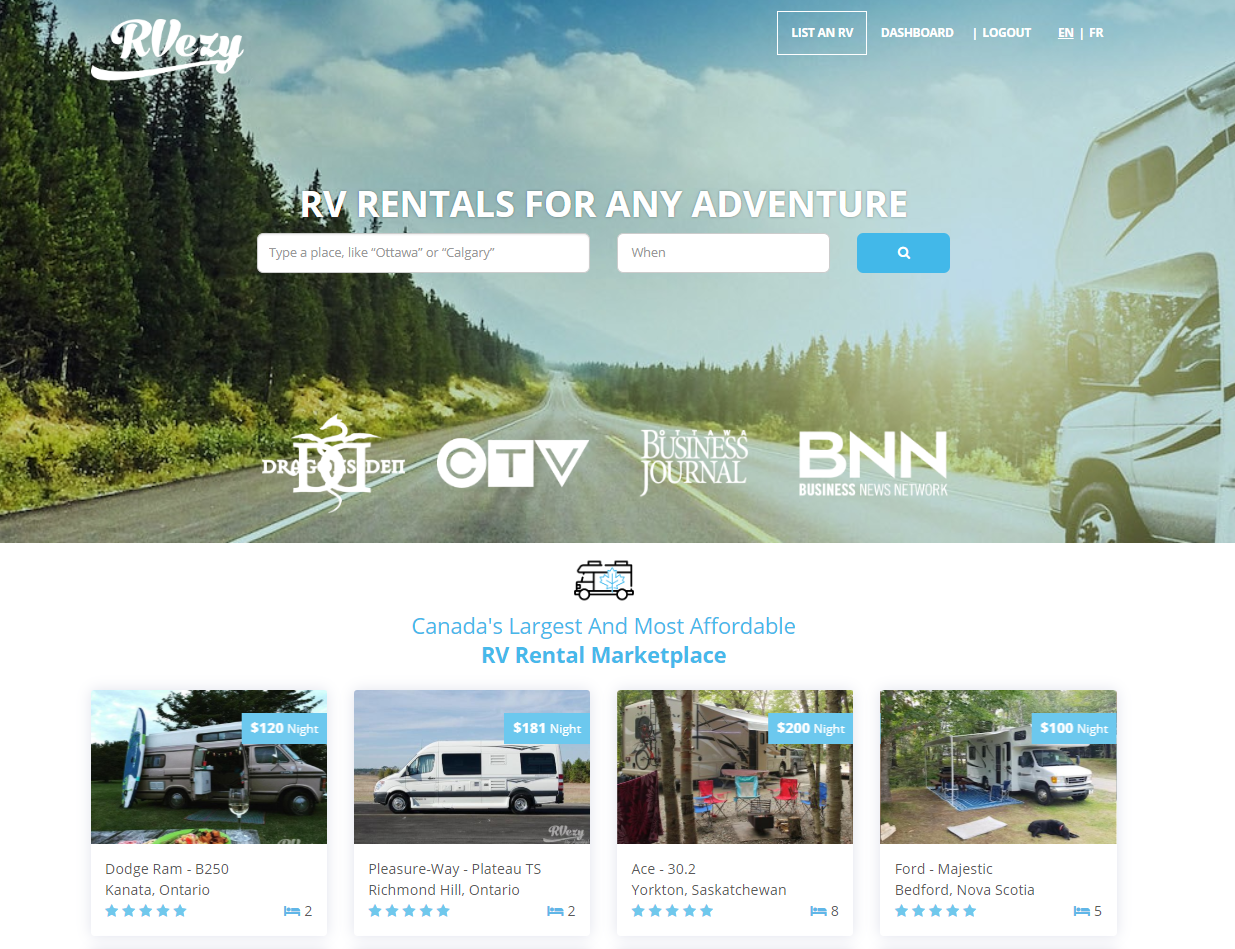 Once you have your website up and running, you will be able to start using it as a promotional tool for your RVezy listing! You can share the link as well as an image of your RV on your Facebook profile so that your friends can see it. It is also a good idea to encourage them to share your post so that your listing will be exposed to their group of friends as well.
While it is not necessary to create a website for your RVezy listing, it can definitely go a long way in increasing awareness for your listing and attracting more renters to book your RV.
Before you start boosting your RV listing on RVezy, please make sure that it is up-to-date with clear photos, a detailed description, accurate add-ons and an updated availability calendar.