Once you've listed your RV, you'll start receiving booking requests and inquiries from potential renters. Here is what to expect once the requests start coming in, and what to do every time to make sure you are making money without stress!
Accepting Requests
The most effective way to decide who you'll rent to is to communicate. You can answer any request or inquiry with your own questions. You'll want to know the essentials to make your choice: how many are travelling, what kind of mileage will they put on the RV, how much experience they have with RVs and towing larger vehicles, and what kind of vehicle they drive.

You can also respond to an inquiry or message with your own Custom Invoice. This allows you to send a specific renter who has contacted you a personalized quote with itemized pricing, add-ons, and dates.
RVezy PRO TIP: Try not to book two trips on the same day, if the first is delayed the second one will be likewise delayed and unsatisfied.
You can qualify and opt into Instant Booking, where you can allow a renter who meets your requirements to pay for your unit up-front with their booking request, speeding up the process and making last-minute trips easy to book. You can always decline an instant booking request, but if an instant booking request expires, you'll disqualify from this program.
Pre-trip Organization
Once you've accepted a rental, whether it is an instant or conventional booking, the renter needs to provide us with a few things. These include their payments, security deposit, and the driver's documentation for insurance coverage.

You'll be notified as each of these steps are completed by the renter - and warned if they are not so you do not release your RV. You will also receive a booking voucher via email once the booking is paid for with the renter's information.

Should a renter fail to provide these essential factors to your rental, it will be considered a renter cancellation and your payout and their refund will be determined according to our cancellation policy. Depending on the time to the start of the rental when this happens, you may receive the rental payment, a portion of it, or have enough time to book another renter.

We will contact you via email, SMS, and phone to make sure your RV is protected.
Day of Trip
Every time you rent out your unit you want to make sure you complete a walk-through of the unit using the pre and post departure checklist. It is a good idea to also take pictures during your walk through to document the current condition of the RV.

You also want to make sure that you give your renters a tutorial and test drive on using your unit, as you know it better than anyone else. This should take about 30-60 minutes, and it's very important to ensure that your renter is aware of how the unit handles, what they need to keep in mind, and how it is set up once at their destination.
RVezy PRO TIP: Always check your RV's mechanical condition within 3 days of a rental to make sure no last minute surprises delay your renters.
You'll also want to ensure that they have the right vehicle and towing equipment: you should discuss this upfront with the renter and if, on the day of the trip, they do not have what you know is required (towing capacity, equipment, etc.) you have the option of refusing to hand over they keys - it would be the responsibility of the renter to ensure they have the correct vehicle and equipment. You can consult our Cancellation Policy for more details.

Once they've set off on their trip, make sure to remain available to your renters in case of any emergency: they will have our own support staff, insurance, and roadside assistance to rely on, but they will often have questions you can easily answer with a quick phone call or text.

You will receive 50% of the rental amount at the start of the trip, within 3 business days unless it is your first time on RVezy, which may take up to 7 business days.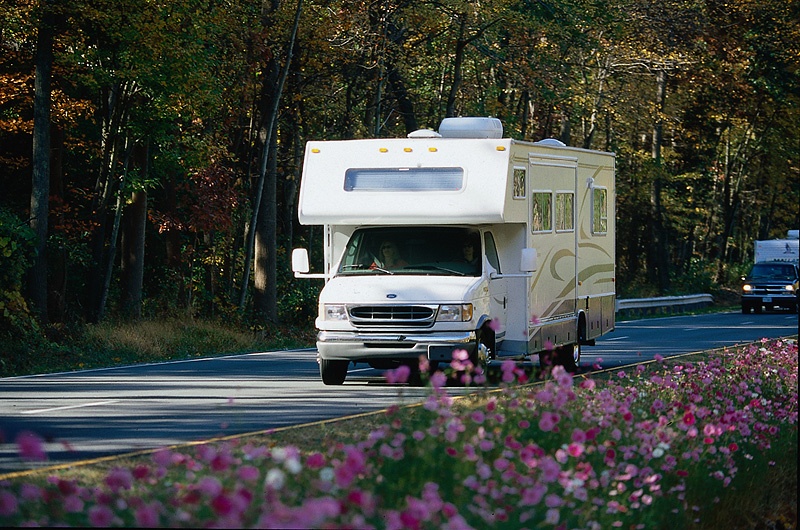 End of Trip
Make sure to communicate with your renter about your expectations on returning the RV: this applies not only to the condition of the RV, but the time it should be back. When you are a busy owner on the site, you often need to have it ready for the next set of renters for the next day or even the same day it is back. We strongly suggest you give yourself time between rentals to account for delays, issues, and the time it may take to prep the RV for a trip.
Once the RV is back, make sure to go through the post trip inspection with your renter using the checklist and any images you took before they set out. You can access the checklist on the 'Forms' section of our site, your email, and the app on the day of departure and arrival.

It is always a good idea to print off your voucher and checklists in case service or reception is unavailable later.
Review Process
At this point, you'll be able to complete the review process on your app or dashboard: you can review the state of the RV and determine if any extra fees are needed. These can include cleaning, mileage, or tank refill fees as needed. You will be given the option to add these to the total charges, and the renter will be asked to accept or refute them. Depending on the amount charged, this will be taken from the security deposit or processed as an insurance claim.

We always do our best to come to a fair agreement in case of disputes, and rely on the checklist inspection as a reference document in these cases.
RVezy PRO TIP: While doing your pre and post trip walk-through, you can take pictures and even video on your phone for added peace of mind.

Once the review process is completed by the renter, we will issue the second half of your pay-out and release the security deposit to the renter. See expected time frame above.
It's that easy!
---

This is what you can expect on your average RVezy rental, from start to finish. It's important to communicate with renters and to protect yourself with the inspection procedures. We also hope you find it easy to make lots of money with the peace of mind our platform provides you as an owner!

If you'd like to learn more, you can always check out our Knowledge Base!