If you're thinking about your next vacation right now, you should be looking at all your options. One thing is becoming increasingly clear: air travel will soon be a thing of the past. The clear alternative is taking to the road to travel locally with full control of your vacation.
Canada has thousands of incredible destinations to offer and a million things to do. With the demise of air travel, crowded hotels, and the rise of social distancing, you can't go wrong with a motorhome, trailer, or campervan rented with full insurance. This is how we'll be making amazing memories and exploring with loved ones for the foreseeable future - because flying cheap may not be coming back at all!
What booking a flight looks like today vs booking an RV trip
Note: You currently can't book flights to Canada and many other countries for 2020-21 without a visa or proof that it's essential travel, but you can consult some of the sources we've used to estimate what travel might look like now and in the future at the end of this article.
Booking a flight from Ottawa to Vancouver will cost you about $1,100 per person using all of the cheapest options - and discounted flights will become harder and harder to find. We'll explain why below. This quick estimate is assuming you'd be able to travel by plane for non-essential purposes as of June 1st, 2020.
On the other hand, you could take the same trip with your own car and rent an RV along the way or in Vancouver itself!
You could make that trip in a couple of days at your own pace and stop as often as you want - making incredible road trip memories along the way. You'll spend somewhere between $300 and $700 on gas and provisions along the way, depending on your car. Here's a handy tool to get a rough estimate of your costs for gas.
You can find accommodations along the way for a night or two, if you have not chosen to drive an RV all the way (incredible roadtrip opportunity), and once in Vancouver you can pick up the perfect RV for you and your group.
Here's a sample of some of the RVs you could rent, giving you beds for as many as 10 people, all for a fraction of the price of ONE plane ticket. You could even have it delivered to your campsite!
Why flying will get way more expensive
There are a lot of reasons why travelling by air will become almost impossible for leisure, particularly when going abroad, and even then the prices will be way too high for most people. Here's some of the main reasons many experts are predicting a substantial change in how people will travel, and why flying will become very expensive.
Government regulations are currently in place, and are likely to remain for a long time, limiting a lot of things such as the number of people allowed into an airport or waiting room, the distance between people in lines, and just about everything else that needs to be adjusted to meet social distancing regulations. These increased wait times and extra regulations will make air travel way more inconvenient.
Prices are projected to rise dramatically due to several things, such as a huge drop in demand plus all of the changes airlines must comply with that limit the number of people that can fly.
Cheap flights will no longer be a thing; many companies that offered cheap flights have already gone under, and the few that might remain won't have access to those things which let them offer their prices, like the cost of fuel or the ability to stuff as many people into a flight as possible.
New ways of travelling will mean not only less seats and more room in between passengers, but there will be more wait times from the moment you get to the airport to when you arrive, where you may have to quarantine for 14 days. You'll also have less room for luggage, have to take screening tests, and generally risk exposure.
Uncertainty is also making things very difficult for the industry in general, and what the future might actually look like is in question even for the big companies.
Why traveling by road will be cheaper
Once regulations are relaxed, we're going back to the past in a big way: there will be thousands more road trips, which allow people to take full control of their vacations and follow social distancing.
International travel won't be practical or even possible any more, which will lead to Canadians rediscovering their country and all of the amazing things it has to offer.
Low gas prices will also contribute to people turning to roadtrips more often; while there is no guarantee that they will remain low, the cost of a long road trip will always be less than an expensive hotel stay with flights and restaurant eating.
Flying won't be the only thing to get more expensive or difficult to find - hotels and gathering places will be very affected by the new world, so an RV will give you the ability to always have comfortable accommodations away from the crowds. You'll always be able to keep and cook your own food, use your own facilities, and pick your routes according to what you want!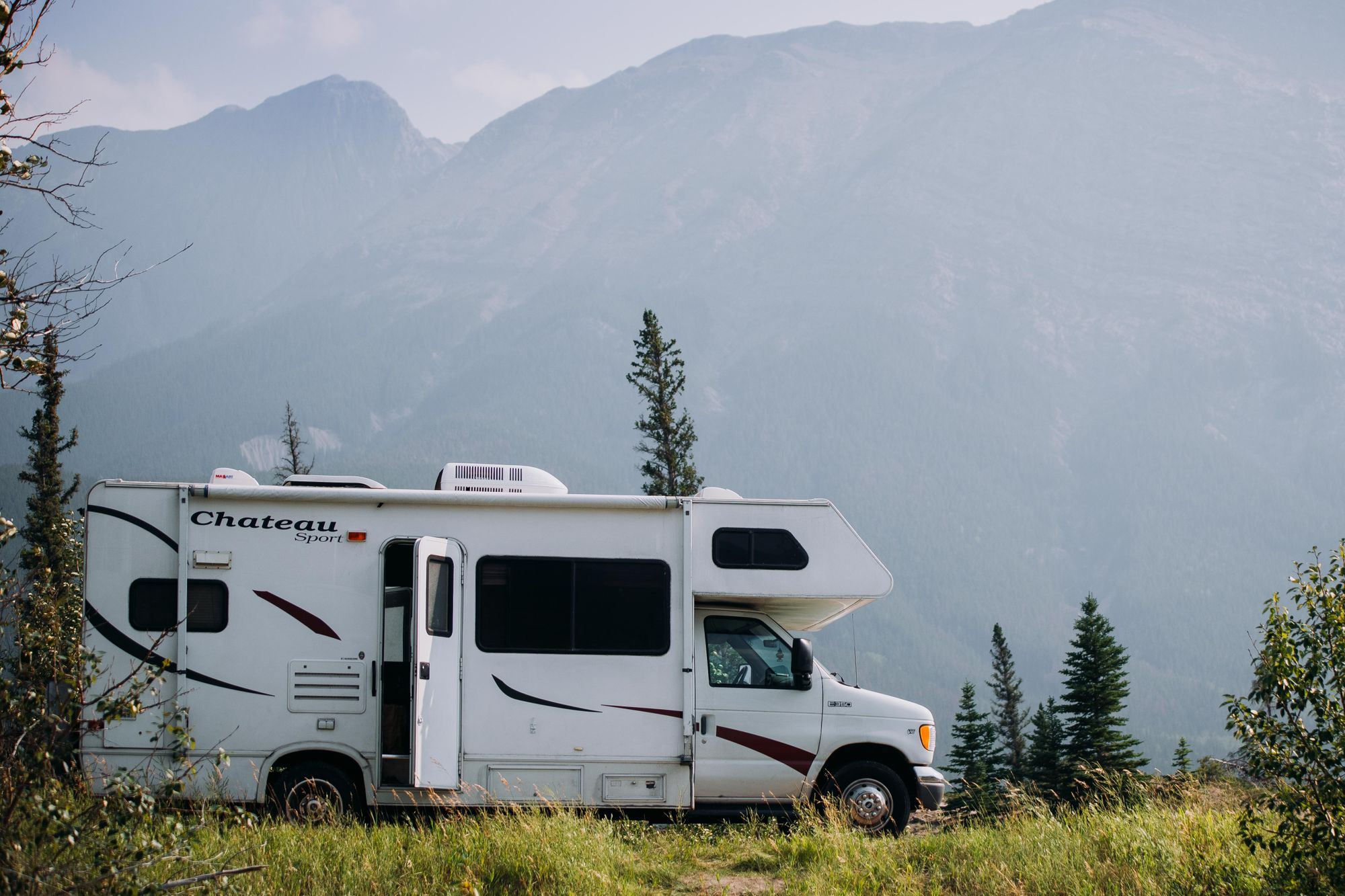 Why it will be more important to travel national rather than abroad
Traveling safely in an RV is easier than any other way to vacation: check out this blog on how you can stay safe and practice social distancing with an RV.
Supporting local economies will be more important than ever in 2020 and going forward, and with a rented RV you can support local businesses throughout Canada while avoiding crowds and keeping other people safe.
This is the chance to see Canada you may have overlooked. The country is so big and beautiful you'll never run out of things to do.
With Canada's extreme beauty and size, there will be millions of destinations to avoid crowds safely and without stress - in nature, with all of the comforts of home.
Sources:
As provincial governments ease lockdowns, travel restrictions remain

Why flying is about to get a lot more expensive — for good

New Normal: Rear-facing seats could be the future of air travel

What it's like to travel on a plane in the era of COVID-19

No more middle seats? Airlines ponder new normal of flying in era of COVID-19

As provincial governments ease lockdowns, travel restrictions remain

Aviation measures in response to COVID-19 - Transport Canada

Coronavirus disease (COVID-19): Travel restrictions, exemptions and advice

COVID-19 Guidance for Travellers to Canada and in Canada