There's lots of reasons to dream about an amazing RV road trip, and no real reason not to chase your dreams. For some people, RVing was a big part of growing up: long family road trips across country to camp grounds, national parks, or family cottages. They want the same for their kids. For others, the idea of hitting the road in an RV just makes sense without experience. It means freedom, comfort, and control that you can't get with flights and hotels.

If you're thinking about renting an RV for your vacation or snowbird getaway, these probably apply to you:
You love the open road.
You love nature.
You want to control your schedule, your stops and your destinations.
You want to go camping at a new level beyond tents and sleeping bags.
You want to shower, eat, and sleep whenever you want - with no checkout times.
You love travelling any time, no matter if it's spring, summer, fall, or winter.
If you don't have an RV in the driveway, or know what it's like to drive one, you may be looking at other options besides RVing for your vacation. Maybe you're even putting off your own purchase because you're on the fence and have no way to try it out.

But when you want to see this incredible country with the freedom and comfort of an RV, no hotel reservation or car rental will do.
This is why renting an RV at a reasonable price from a verified owner just makes sense. It's the perfect way to dip your toe into the amazing waters of the RV lifestyle.

Renting an RV, a trailer, or a camper van is easy when you've got us on your side. It's the perfect alternative to booking car rentals, flights, and expensive hotel reservations. It's also the perfect way to find out if RVing is for you. Here's why RVezy just makes more sense: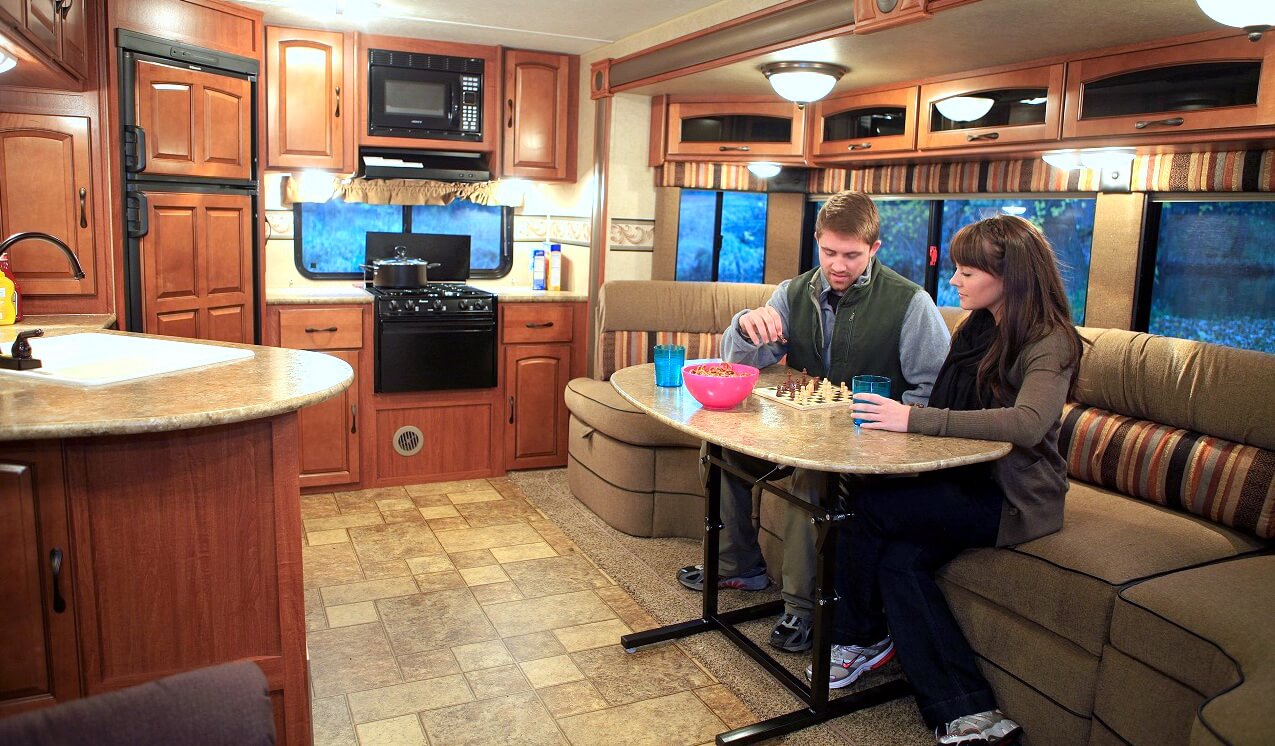 Price
Renting an RV with us is flexible and easy because we know the community and the industry. You can find the perfect RV for your group anywhere from $50 to $250 per night on RVezy. Compared to air travel plus car rental and hotel rooms for more than 2 people, it's likely to be WAY cheaper. When compared to commercial options, RVezy also gives you a much more affordable way to get into an RV and see it all at your pace and how you want. Try out our search and see for yourself!
Safety
There's nothing more important than peace of mind. We've built our platform to make sure your protected every step of the way on your RV vacation. We offer only fully insured RVs that have been verified, along with 24/7 roadside assistance and bilingual customer support. We also have reviews from both vacationers and RV owners to ensure you know exactly what the RV and trip will be like from start to finish.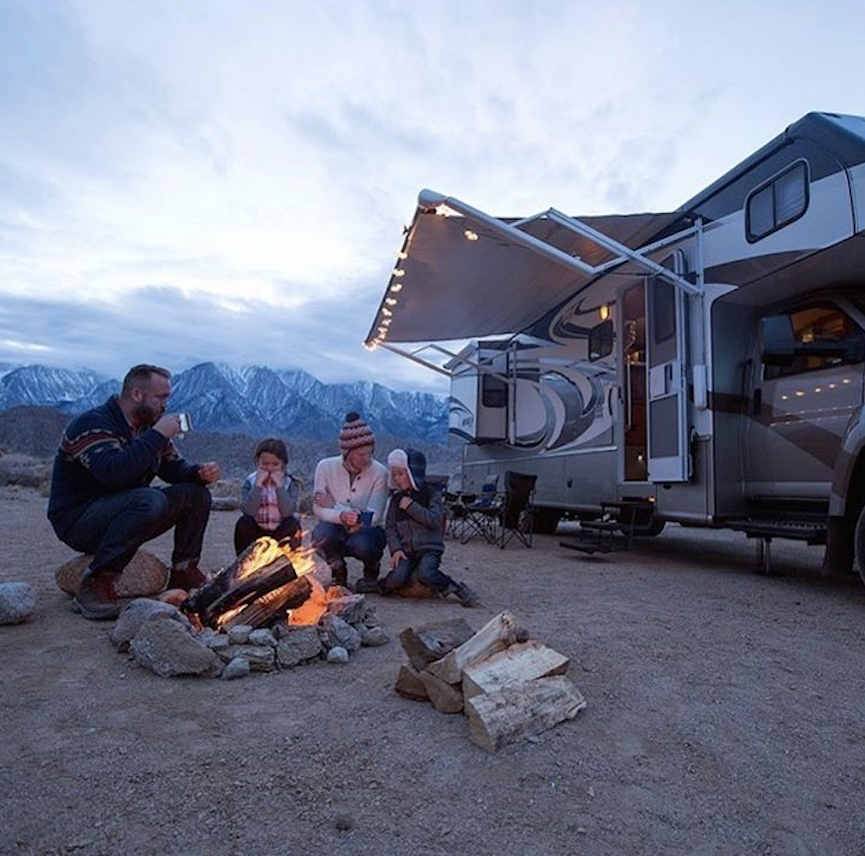 Driving
Driving doesn't have to be part of your RV vacation if that's not what you're looking for. Maybe you are just after the comfort of having your own space and amenities. You'd be happy to just have the RV, safe and in one piece, set up at the campsite you reserved. That's also easy as pie with RVezy.

Pro tip: You can get all types of RVs, trailers, or even toy haulers delivered by the owner, who'd be able to make sure its set up properly without you having to sweat or stress on your days off!

This is perfect if you're looking to stay by the lake, go to a big concert or tailgating party, or need to host lots of people for a family reunion or event. Some owners even offer pick-up and drop-off from airports.
Gas
There's also the cost of gas, which you'd certainly want to factor into your budget if you want to drive your RV. But we have a simple and easy solution if you're looking to save on gas and overall budget. We have RVs all across Canada, so you can just rent your RV near your destination rather than driving the whole way there. You can use your own car to reach your destination, and once there it may come in handy to go into nearby towns and stores when you need provisions.

You can also look for a local RV available with delivery! That way you just don't have to worry about gas at all!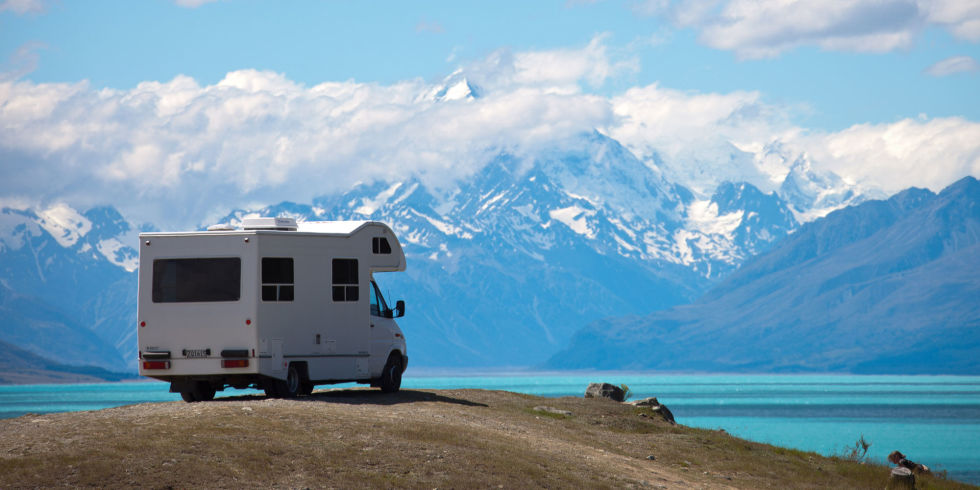 Service
There may be other reasons holding you back from booking your dream RV vacation, like impersonal companies who don't have time for you. You may have tried elsewhere and found no real help or service.

That's why we are proud to offer dedicated and bilingual customer support to help you find the perfect RV and organize the perfect vacation from start to finish. We're here to make sure you get the best of RVing because we love it so much ourselves.
Experience
Maybe you've never tried it and you're not sure how renting with RVezy works: We'll be there every step of the way to help you choose, communicate with owners, and book the right RV. Simply put, once you've hit the road you'll love the amazing lifestyle, community and destinations behind RVing - with all of the help you need.
Destination
You may have no particular destination in mind or no reservation at a campground (they go fast!) but there's countless destinations where you could go on short notice with family or friends, no matter if you're looking for a nice rest in nature or some fun in the sun.

We can help you find that romantic weekend for two or that month-long trip with family you've been leaving to the last minute!

No matter what you have in mind, you can make it happen with RVezy's expert community of RVers. There are RV and trailer models for any need, whether you are a family group of 8 or a couple looking to try out the Van-life for the first time.

There's no reason to put off the perfect Canadian road trip for expensive flights and hotel reservations - not when you can find a better deal that comes with full insurance, bilingual support, roadside assistance and even delivery.