Let's be real, buying an RV is an investment.  It's worth it, no doubt, and it helps to know every factor.  With an RV, you can pick up and go anytime you want without hotel rooms, flights, or anything else. There are many perks to buying your own RV, but none as satisfying as renting it out, with full insurance, for a substantial second income.
Think about it. If you only use your RV a few times a year, it's just sitting in your driveway.
Guess who else could be using it? Families and groups from all over North America and Europe with a love for RVing and adventure!
Renting out your RV with RVezy is safe and easy. We provide you with complete insurance and verified renters so you know your investment is safe, in good hands, and protected.
Plus, all that money you put into your RV purchase? Well you can easily get it back!
These are the 6 reasons why you need to rent out your RV.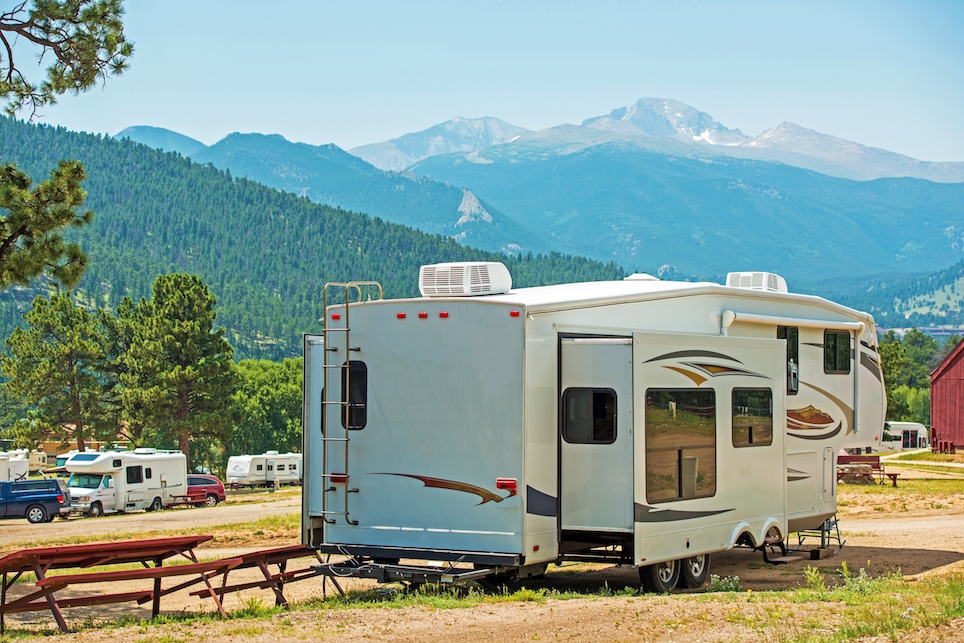 You Can Make up to $2000 a Week
Yes, you can actually make up to $2000 a week just by renting out your RV.
All while you are not using it.
Here is an average cost per night based on the type of motorhome, trailer or RV cottage on RVezy. These vary according to size, amenities, year and model, as well as seasonality and availability:
Motorhomes:
Class A - $200/night
Class B - $200/night
Class C - $150/night
Truck Camper - $120/night

Trailer:
Fifth Wheel - $150/night
Travel Trailer - $125/night
Tent Trailer - $90/night
Hybrid - $90/night
Toy Hauler - $100/night
Micro Trailer - $80/night

RV Cottage: $150/night

What would you do with up to an extra $2000 per week?
When someone rents your RV on RVezy, they are looking for certain things. A good and realistic nightly price, accommodations, and enough space for everyone they're travelling with. You can set your price to what you feel is realistic for your RV, and the rest will fall into place. We'll also provide you with any thing you need to get set up.
Whether it's $90 a night for a tent trailer or $230 a night for a Class A, there is no commitment or membership fees.
You can say yes or no to any request, and you can keep your own dates marked off on your calendar.
You can also advertise your rental on social media, give weekly or monthly discounts, or offer delivery to nearby campgrounds to drive more demand.
Renting Will Offset RV Costs
While you're not using your RV, you still have to pay for things like storage, maintenance, and everything in between. You may even still be making payments on your RV, and if you're not using it weekly, then that's money down the drain.
Unless you start renting out your RV - then you're actually making money while not using it and having someone else make your monthly payments.
Let's just say that 10 people rent your RV during one year, each for a week. A few of those people may be returning customers that absolutely loved your RV, and others may be brand new.
Even though each rental will be different depending on how long they're travelling, if each of them paid $1000, you'd gain $10,000 just from renting out your RV in one year.
How much of your initial investment does that cover? Does it cover your maintenance and storage?
Of course, you can't expect every year to be the same, and every payment to be the same. But generally people will rent an RV for a week to two weeks, especially during peak times in the summer. You have nothing to lose by listing your RV and a good deal of money to gain, especially during the summertime!
Our service fees are only 15% of that total, and it covers our comprehensive insurance package, roadside assistance, bilingual support, and the platform we provide through our website. It helps us provide you with the peace of mind and security that you need to comfortably rent out a valuable asset like an RV.
Want a New RV? No Problem!
Speaking of money: If you're looking to buy a new RV, you could absolutely do so by renting out your current unit on RVezy.
You can easily earn enough money to cover a significant portion of a new purchase, particularly if you are looking to buy one that is slightly used.
Some of our community members have several units up for rental, which allows them to have a full-time income that requires almost no effort or time.
Here you have it from a couple of our owners, plain and simple:
Renting your RV  is also a great way to keep it running smoothly: you can have it go down south during the harsh winter months where it will stay warm while making you money. While it will get more mileage, it will also stay away from rust or misuse and you'll be the first to know if there is anything acting up.
Let Someone Use Your RV When You're Not
While we would all love to say that we use our RVs all the time, sometimes life gets in the way. Your RV can end up sitting in your driveway or in storage most of the year, and that's not ideal. So why not rent it out when you're not using it?
The great thing about renting out your motorhome or trailer on RVezy is that you can choose when you want to use it yourself by simply marking out those dates on your dashboard calendar. Leaving it in storage or in your driveway when you can be earning is simply leaving money on the table.
Whether you're renting to a family looking for an amazing roadtrip or to a couple wanting to drive cross country, you can't lose. Either way, you'll be making money to help with costs, to help save up for a new RV, or really, to do what you want with it!
You Can Join a Community of Experts
One of the biggest advantages of listing your RV with a large, dedicated community like ours is that you'll be able to join our Owner's Group and get access to lots of benefits on our site.
You can rely on our community for experienced advice about the road, your specific RV, the best places to visit, and most importantly, everything about renting your RV on a regular basis to get the most out of it. From technical issues to the best ways to rent, our owners can help you save time, make money and get the most out of your time.
Our community members are always active online, helping each other navigate and organize, answering questions and offering amazing suggestions. They also are the first to know about special offers, new developments, and announcements from RVezy!
To list your RV on RVezy, all you have to do is click the link here. It's super easy, and you won't look back!