Note: We've updated this handy blog entry to help you find the most useful, advanced and amazing apps for your RV adventure. First and foremost: Our very own RVezy Mobile App!
RVezy
That's right! We're on Android and iOS, making your bookings and trips easy to manage and track. It's completely free and you'll never have to worry about missing a notification or being away from your computer to accept a booking!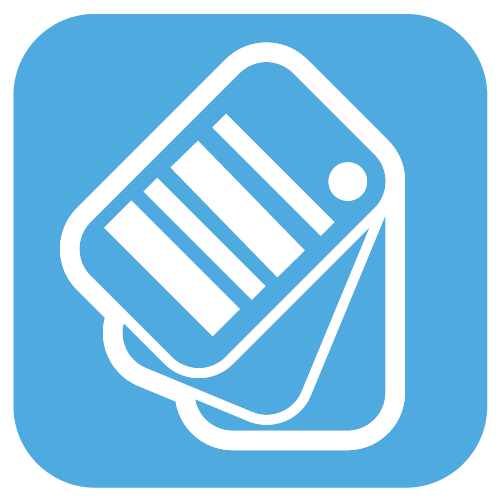 Key Ring: Coupons
You want to make out of your trip, and with Key Ring you can cash in on lots of discounts, special offers, codes and sales! This handy little app can help you save money and splurge on everything you'd want for that perfect trip.
Download: Android
Google Trips Planner
A great addition to Maps, this application will put all of your travel information and itineraries in one place, making it easy to access on the road - even when there is no wifi or data. It is great at coming up with suggestions for food, stops, and planning. It can automatically gather all of your reservations and routes to make your life a whole lot easier!
RV Parky
This one is by far one of the best ones around: it was built by a passionate full-time RVer, and it's completely free and with no ads! It boasts the biggest and most complete collection of parks, campgrounds, rest areas, bathrooms and everything else you'll need on the road to an amazing RV trip!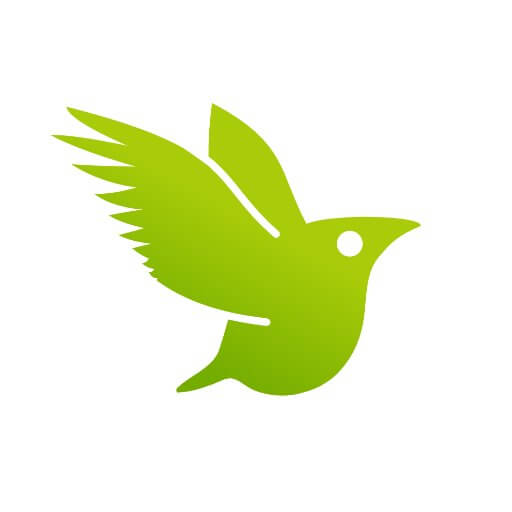 iNaturalist
This one is perfect for nature lovers, bird watchers and hikers. iNaturalist can help you identify thousands of species of plants and animals. The added benefit: while you using it to record your hikes and exploration you are helping a community of scientists gather data on nature.
Star Chart
Any RVer knows that one of the best things about the open road is a sky full of stars at night, sitting by the campfire with the best people in the world. With Star Chart, you can be sure you are looking at the North Star, Mars or any other constellation.  It's like having a planetarium in your pocket!
Keep reading for more amazing App suggestions to make RVing easy!
You know the saying "there is an app for that" well it looks like that even applies to RVing, because yes, there are plenty of awesome RV related apps out there.
Whether you are rocking an Iphone or an Android, our smartphones or tablets help us stay connected at the touch of a button. There have been some great tech-savvy campers who have created some useful apps that will help you find campgrounds, boondocking hot spots, even dump stations nearby. These apps will definitely help you planning your next adventure, they are easy, convenient and useful.
While there are so many apps out there, here are just a few of our favourites.
Google Maps (Free)
Okay, this one is kind of a given and there is a 90% chance you already have this one downloaded, but it truly is the best GPS navigation map app on the go. You will be able to plan your entire route including stopovers and be alerted of traffic delays, high traffic areas and even road construction. You can search for nearby restaurants and parks and add them onto your itinerary. It is a very useful app for all road trips and if you are worried about how much data it will use, you can actually download the maps when you are connected to wifi and view them when you are on the road without using any additional data.
Features:
Maps in over 220 countries
Voice guided GPS (male or female voices)
Live traffic conditions
Downloadable maps
Good Sam Camping App (Free)
The Good Sam Camping app takes the huge library of Good Sam Club certified campgrounds and puts them at your fingertips. With over 13,000 camping and RV sites across Us, Canada and Mexico, you never need to worry about a pace to stay. You can filter by ratings, location and many other options too.
Features:
Huge Library of certified campsites
Filtering options
Canada, US and Mexico options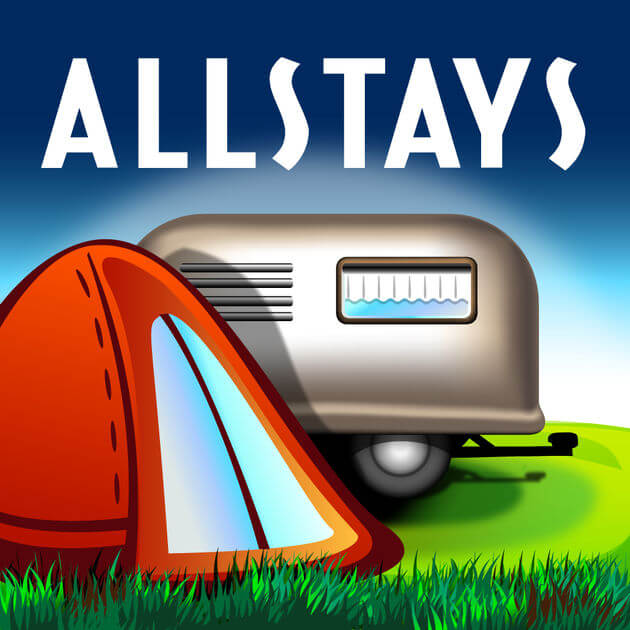 All Stays - Camp & RV: Tent Camping to RVing ($13.99)

Although this definitely isn't the cheapest app out there, it is one of the best on the market. It is an all-inclusive resource for RVers. You'll be able to find nearby campsites, boondocking site, overnight-friendly Walmart spots without having to worry about where your next stop will be. This app will also give you some great information like low clearance bridges, dump stations and even RV service centres.
Features:
All-Inclusive Resource Information
Campgrounds, boondocking and overnight friendly spots
Spotify (Free)

What is a RV road trip without music? Spotify is another one of those apps you probably already own, but if you don't do it now. It has the largest Library of music, podcasts, spoken word and audio books, so you will never be bored when driving. It is free to use but you will be targeted with ads every 30 minutes, so you can opt-in to the premium plan for $9.99/month. If you are looking for some inspiration, be sure to check out RVezy's Roadtrip Playlist.
Features:
Free and Premium Plans
Endless music choices
Great filtering choices
Create your own playlists
Sanidumps RV Dump Station Locator (Free)
Don't fret if you forgot to empty your tanks when you left your last campsite, this app will help! Gone are the days you have to drive around aimlessly hoping to find the next place you can dump your tanks. With the Sanidumps RV Dump Station Locator, you'll be quickly directed to the nearest dump station, making it simple and efficient to manage your waste. It might not be the first thing you think you want as an app, but I bet you will be glad when you need it.
Features:
GPS searching capabilities
Directions provided by Google Maps
Offline Browsing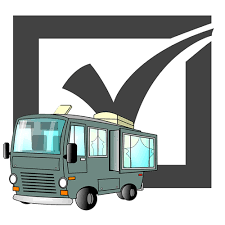 RV Checklist ($0-$0.99)

If you a person who needs to plan and prep ahead of time then you'll love this app. The RV checklist app helps anyone who plans on Rving remember the important things that are meant to be remembered.
Whether you need to remember to roll the awning in, dump the tanks, or bring in the furniture from out doors, this app supports you by doing all the heavy lifting.
You can customize your checklists for you style to help you prepare for your trop, all while tracking your own progress and because it is on your phone, you'll never forget the list at home.
Features:
Customizable reminder lists
Notifications
Helps you keep track of your list
RV Village (Free)
If you want to join a community of RVers and travelers like yourself, then this is the app for you. RV Village is an RV-specific social networking that is thread based. Post comments, questions, ideas, tips and tricks on the app and other enthusiasts can interact with your threads. It is a great way to meet new friends and connect with the community.
Features:
Multiple Thread topics/groups
RV community
Tips and Tricks
Roadtrippers (Free)
If you are looking for activites, restaurants or just need a hotel for the night after a few nights on the road, this app will provide you with just that. It uses your location and provides you with a list of hotels, restaurants, shopping, history, services and more. If you want more information about your destination as well, it will tell you all about it, provide other ratings, photos and reviews.
Features:
Interactive itinerary guides
Blog platform
Sophisticated route-planning
Gas Buddy
So, we all know that Gas is expensive, and it doesn't help when you are driving a big class A motorhome or hauling a 35ft fifth-wheel. Well this app is about to save you some money. With over 10 million users, GasBuddy finds the cheapest gas prices around your location so you can fill up without breaking the bank. You can also browse by city to find the cheapest fuel ares you will be driving too.
Features:
Search by city
Find cheapest gas prices around you
Trip Journal (Free)
This is a wonderful app that pretty much does what its name implies — A Journal for your trip. It collects data from all your travels. You can add map pinpoints, personal thoughts about things you did, and add photos of your trip. Create a virtual scrapbook of all your adventures, by adding your favorite pit stops, restaurants or attractions, and if you are lucky enough to capture some interesting footage, be sure to add it too.
Features:
Customizable journal entries
Photo and Video integration
Let us know which apps you like to use on the road!