When camping, you assume you will have to pay around $200 just to park your RV somewhere. While this is great if you're splitting the costs with the people you're travelling with, sometimes you just want to find a spot that's not expensive, or even free. Finding free campsites feels like you won the lottery. And it's actually pretty easy once you get the hang of what to look for!
Maybe one of the reasons why you don't camp is because you think it's too expensive, which is so untrue. You can find cheap/free campsites all over Canada but there are specific ways to find them! Here are 8 tips on how to find free campsites where you can park your RV and have a stressless trip.
See where the nearest Crown Land is to you
This won't be hard, as 89% of Canada is made up of Crown Land! There are a lot of areas on Crown Land where you are not allowed to camp, but there are so many places where you are. If you decide to camp in a certain spot, you're allowed to stay there for up to 21 days for free if you're a resident (or $9.35/day for non-Canadian residents - which is still really affordable!).
This is perfect if you are renting or have an RV, as they're allowed on Crown Land. Depending on where you're located or where you plan to camp, you can search Crown Land on Google and find exactly where the free camping spots are. There are more free camping sites in the more remote regions of Canada, but you'll definitely find one close by.
Your best bet is anywhere from Calgary to Vancouver Island
There are a ton of free campsites from Alberta to BC, but it's first come first serve. A lot of Crown Land is located on the West Coast, so if you're looking for free camping, you may want to check it out over there.
You're only allowed to stay there for 14 days on the West, but you'll also have to give up campsite amenities. However, since you're coming in an RV, that shouldn't be a problem.
If you're planning ahead, use this website
The internet is filled with so many very useful websites and planning trips have never been easier. It's amazing that at a click of a button, we can find where we want to go! Just hit a button, and be there a couple months down the line! The website freecampsites.net is an amazing website for finding free campsites if you're into planning ahead.
Especially with RVs, planning ahead is great because you know exactly where to go and when. You can research the free campsites spots and see when the best time is to come and leave, if they're by any water, what amenities they have, etc. Of course you can be spontaneous, but if you're with a big group of people, it's best to have a trip planned out.
All you have to do is go to the website, type in what area you want to go to, and it will show the exact free campsites that are available and that offer free camping!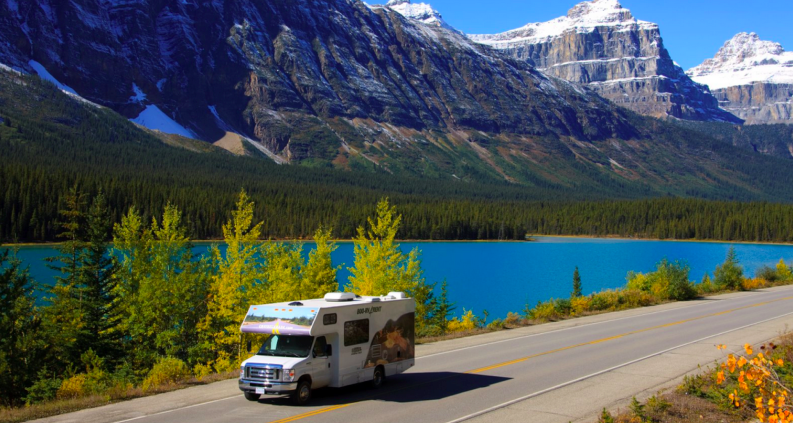 Download the app Wikicamps Canada
Maybe you're on the road and you're coming from a campsite but decide to stay another night. This happens all the time, but your stay has ended. How do you find another campsite so quickly, without notice? Well, that's where the app Wikicamps Canada comes in!
Wikicamps Canada is an app that costs $2.79 in the App Store, but it is so worth it. Not only does it tell you about RV parks, it also shows you free and paid campsites near by, as well as rest stops. You also don't need WiFi for this app, as it works offline- great for on the road.
Find recreation sites
Recreation sites in Canada are definitely more wild and rustic, but they give the perfect camping experience. These sites are definitely not for beginners, as they're a little more difficult to find. You can find recreation sites in remote areas such as rivers, lakes, and trails.
A lot of the time recreation sites are taken by locals, but if you drive around long enough, you'll definitely find something. This is a great place to stay if you're looking for something free, but that still has the camping vibe.
Invest in the Backroad Mapbook
This mapbook can help you so much when you're trying to find free campsites in Canada. It shows you everything you need to know, and especially backroads, parks, recreation sites, and basically contains all the info to help you find free campsites.
You can buy one for every province, which is great if you're only planning on staying in a certain province. You can also get it for your GPS, if you're looking for a more updated version. Most of these mapbooks are around $25, and the price is definitely worth while.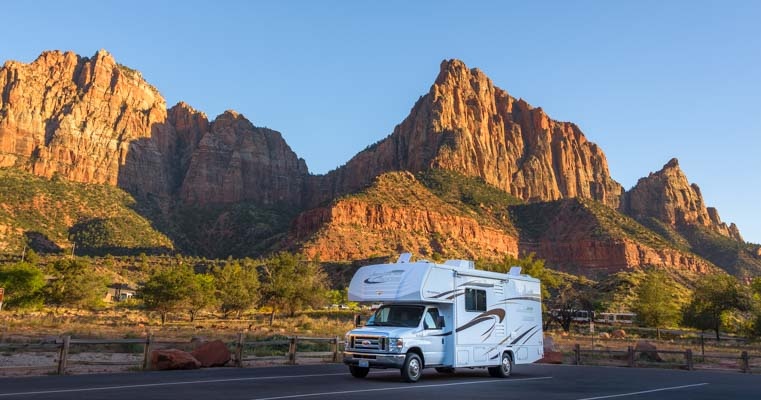 Park overnight at these stores if need be
Maybe you're coming back from a trip and you're super tired. Finding a free campsite at night isn't ideal, as a lot of them have backroads you have to take. Some stores across Canada allow RVs to stay for one night, and you can even find truck stops along the way that also allow it.
Walmart and Canadian Tire both allow RVs to spend the night there, free of charge. Please note that not all of the stores across Canada allow you to do so, but you can find the necessary info online or ask the manager in the store!
Ask the locals!
If you are someone who is spontaneous with your travels, a great option would be to ask the locals if they know any cool (but free) camping spots nearby. Usually, most people who own restaurants, gas stations, and local shops know everything that's in and around the town you're in. If they know of a popular or hidden free camping spot, then you're in luck!
This tip could also work if you just need somewhere to crash for the night, and need either a camping spot or overnight parking. Asking around can get you a ton of different opinions, and then you could use one of the apps or websites above to see how close it is to you.