Are you looking for motorhome rentals in Alberta? You seek to explore the mountains of Alberta, visiting the beautiful lakes and resorts or just visiting family and friends? Alberta is one of the top RV rental destinations to visit in Canada and what better way to explore it then by taking an RV and hitting the road and exploring.
Motorhome OR Travel Trailer?
Choosing between a motorhome or a travel trailer can be a big decision and a hard one depending on your needs. The biggest difference obviously is that one you can hop in and drive the other you need a vehicle with a towing capacity to handle the size of the trailer.
Both are great choice and both have pros and cons, depending on the type of trip you are looking to to take.  Rather than searching for a motorhome for sale in Alberta, why not try it out first and see what you like.
If you have chosen to rent a motorhome then check out some of our favorite trailers that are available in the Alberta area. RV rentals in Alberta are very sought after since it is an incredible way to freely visit and roam this beautiful province. You've come to right right spot if you are looking to rent a motorhome in Alberta.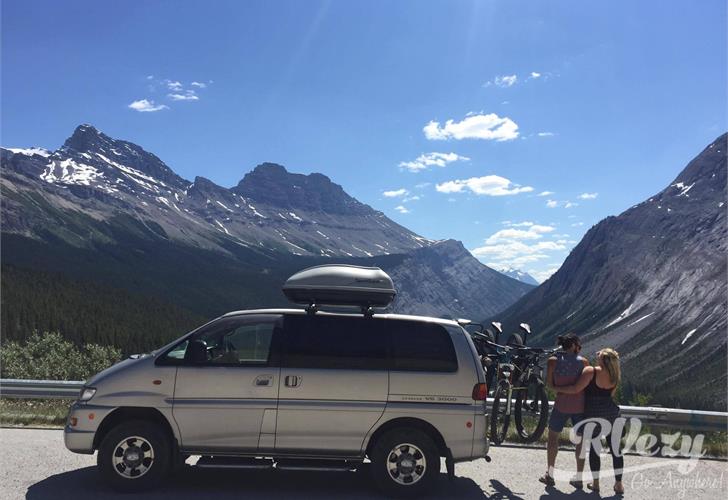 Van's Mitsubishi Delica 4x4 Campervan
Price: $130/night
Sleeps: 2
Location: Calgary, Alberta
Class B motorhomes are super convenient and the most fuel efficient of the motorhomes and this Delica is no exception. It is perfect for exploring the mountains of alberta and the 4x4 is perfect even for winter exploring. This campervan offers a truly unique experience as it as right sided driver vehicle.
Robert's Ford Royal Classic
Price: $100/night
Sleeps: 4
Location: Grande Prairie, Alberta
This beautiful motorhome is perfect for the traditional family of four, it comes fully loaded, linens too. This motorhome is very affordable and fits within any budget and it is also solar equipped so you can experience dry camping without having to plug in.
Jeremy's Coachmen Freelander
Price: $249/night
Sleeps: 5
Location: Edmonton, Alberta
This rig is the perfect RV if you are looking for something bigger than the traditional class B and smaller than a class A motorhome. At 20ft it is a perfect transition for anyone who is new to rving and wanting to try it out without having to worry about driving something 40ft. It comes fully loaded with everything you need for your trip.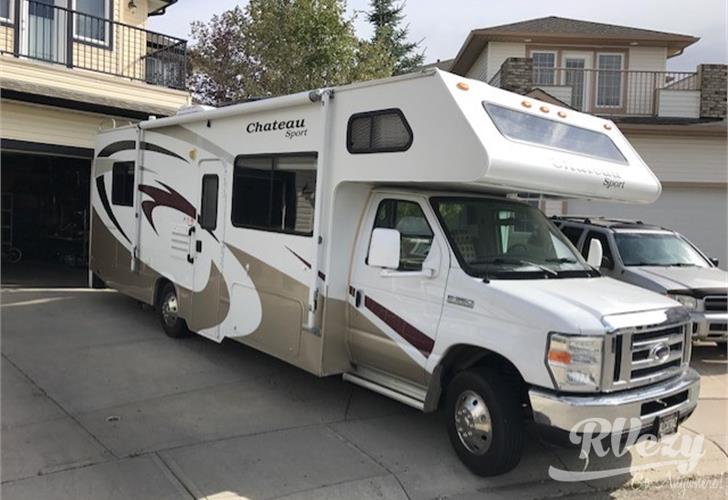 Nicholas' Ford Chateau Sport
Price: $200/night
Sleeps: 8
Location: Cochrane, Alberta
This RV is perfect for couple or large families, as it can sleep up to 8 people comfortably. It is very immaculate, inside and out. This is a perfect RV in terms of length and comfort for anyone to enjoy as the explore Alberta this beautiful rig.
Class A motorhomes rental is popular for larger families or for those looking for extra space and extra luxury. Check out these Alberta motorhome rentals you can find on the RVezy website.
Price: $200/night
Sleeps: 8
Location: Edmonton, Alberta
This motorhome is a dream on wheels.
class a motorhomes rental. It can easily sleep up to 8 people and is just the right size, that it can fit into any stall and you will not need to get oversized campground lots. Ivan offers unlimited kilometres with his RV which makes it a very attractive listing among renters.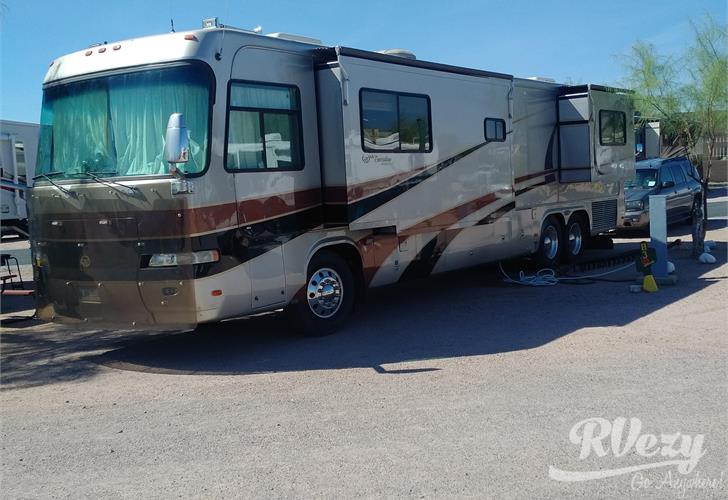 Price: $300/night
Sleeps: 4
Location: Fort Macleod, Alberta
If you are looking to travel in style then this is the RV for you. Theo's Monaco is pretty much a house on wheel, it has an rv laundry setup, full kitchen, dinette set and has over 500HP. This rig is perfect for that couple or small family who is looking experience glamping at its finest.