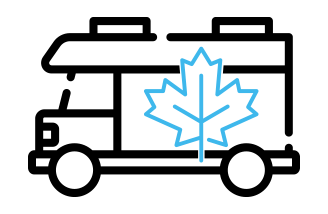 Les 32 meilleures locations de VR à
kawartha-lakes, ontario
$95 Nuit
starcraft - hybrid
oakwood, Ontario
$100 Nuit
Room For The Whole Family!
Oakwood, Ontario
$120 Nuit
Brand New Beautiful 2018 Summerland 2820BH Loaded!!!!!
Beaverton, Ontario
$125 Nuit
Just escape and enjoy
Cameron, Ontario
$125 Nuit
White knight travel commander
Kawartha-Lakes, Ontario
$75 Nuit
Condo on wheels!!
Lindsay, Ontario
$90 Nuit
ENOUGH ROOM FOR THE MOTHER IN LAW
Brock, Ontario
$110 Nuit
Rockwood Roo !
Kawartha-Lakes, Ontario
$275 Nuit
2018 Mercedes Benz Luxury C Class RV Living
Lindsay, Ontario
$125 Nuit
Palomino - Solaire 213 X
Lindsay, Ontario
$125 Nuit
KEYSTONE - PASSPORT 239ML
Ramara, Ontario
$205 Nuit
2016 Salem by Forest River
Orillia-, Ontario
Locations de VR Motorisés
$90 Nuit
Camper Van
Georgina, Ontario
$285 Nuit
Coachmen - Mirada BH
Orillia, Ontario
$180 Nuit
itasca - sunrise
Ennismore, Ontario
$185 Nuit
Royal Nomad
Orillia, Ontario
Locations de Roulottes
$130 Nuit
Sportsman
Orillia, Ontario
$75 Nuit
Converted Utility Trailer
Ennismore, Ontario
$100 Nuit
unknown - Shrimp
Ennismore, Ontario
$125 Nuit
Trail Runner
Orillia, Ontario
Locations de VR pour familles
$100 Nuit
2006 Jayco Jayfeather
Nestleton, Ontario
$140 Nuit
Rockwood - Windjammer
Lakefield, Ontario
$130 Nuit
Sunset Trail Reserve - 30RE
Pontypool, Ontario
$175 Nuit
OPEL AVAILABLE THIS SUMMER! Roadtrek - 190 popular
Peterborough, Ontario
Locations de VR acceptant les animaux
$220 Nuit
Fleetwood - Fiesta
Peterborough, Ontario
$100 Nuit
Viking - Saga
Peterborough, Ontario
$160 Nuit
Outback - 316RL
Peterborough, Ontario
$200 Nuit
Winnebago - Itasca
Millbrook, Ontario
Locations de VR de style classique
$120 Nuit
Airstream - Overlander
Cavan, Ontario
$160 Nuit
Daisymae
Muskoka-Lakes, Ontario
$90 Nuit
Small but Perfect 1992 Scamp Trailer
Barrie, Ontario
$85 Nuit
Retro Style Camping
Erin, Ontario
Trouver votre location idéale de VR