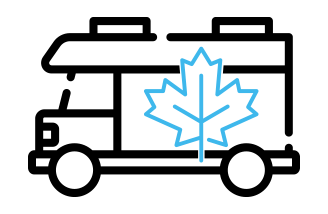 Best 34 RV Rentals near
alberta, fort-mcmurray
$200 Night
SUNSEEKER - FOREST RIVER
Fort-mcmurray, Alberta
$115 Night
Together
Fort-McMurray, Alberta
$100 Night
Family Comfort
Fort-McMurray, Alberta
$115 Night
Family Friendly Adventure Seeker
Fort-McMurray, Alberta
$120 Night
Couple's Travel Trailer
Fort-McMurray, Alberta
$75 Night
Family ready
Wood-Buffalo, Alberta
$130 Night
Modern Off-Grid Glamping
Fort-McMurray, Alberta
$225 Night
Fun Seeker
Lac-La-Biche, Alberta
$110 Night
Truck Camper Northern Lite
Lac-la-Biche, Alberta
$100 Night
New 25ft Rockwood Bunkhouse
Cold-Lake, Alberta
$89 Night
Beautiful Rockwood trailer with all amenities
Legal, Alberta
$75 Night
Rookie
St-Albert, Alberta
Motorhome RV Rentals near
alberta, fort-mcmurray
$250 Night
Home Away from Home
Slave-Lake, Alberta
$250 Night
Fleetwood - Bounder
Morinville, Alberta
$200 Night
FAMILY/PET FRIENDLY MOHO
Edmonton, Alberta
$200 Night
Ford e450 - Majestic 28a
Edmonton, Alberta
Trailer RV Rentals near
alberta, fort-mcmurray
$110 Night
Glamper
Beaumont, Alberta
$100 Night
family friendly
Sherwood-Park, Alberta
$110 Night
29 Foot RV sleeps up to 8
Edmonton, Alberta
$125 Night
SoLaire
Edmonton, Alberta
Family Friendly RV Rentals near
alberta, fort-mcmurray
$120 Night
Family Memory Builder
Sherwood-Park, Alberta
$89 Night
Rustler
Edmonton, Alberta
$85 Night
Funseeker
Edmonton, Alberta
$115 Night
Home away from Home
Spruce-Grove-, Alberta
Pet Friendly RVs near
alberta, fort-mcmurray
$120 Night
Family Friendly Camping
Slave-Lake, Alberta
$99 Night
Lightweight Camping In Luxury
Fort-Saskatchewan, Alberta
$65 Night
The wilderness palace
Morinville, Alberta
$100 Night
Coleman - CTU 271rb
fort-saskatchewan, Alberta
Vintage RV Rentals near
alberta, fort-mcmurray
$115 Night
Brand New Jayco JayFlight! Double Bunk Beds and Outdoor Kitchen!
Edmonton-, Alberta
$250 Night
The beast
Edmonton, Alberta
$150 Night
The Old Gal
Edmonton, Alberta
$95 Night
RV Delivery near
alberta, fort-mcmurray
$150 Night
Family friendly
Cold-Lake, Alberta
$105 Night
White hawk - Bunkhouse
Cold-lake, Alberta
Local Fort Mc Murray Attractions
Fort McMurray RV Campgrounds
Fort McMurray has a ton of options for RV explorers, and you can easily figure out which one works better for your route or budget. A few places to check out are Centennial RV Park, Cartier Mobile Home Park, and Golden Eagle RV Park. Of course, one place you don't want to overlook when planning is Gregoire Lake Provincial Park.
Gregoire Lake Provincial Park
Gregoire Lake is the definitive destination for RVers headed to Northern Alberta. It has beautiful beaches and trails, ideal for swimming, hiking, and biking. Fishing is also fairly popular on the lake. The park offers campsites with a combination of forest and beachfront that can't be beat. Best of all, they are RV friendly - with power, sewage, and water hookups plus running water, washrooms and showers, along with playgrounds and picnic areas.
What our community is saying
Find Your Perfect RV Rental
Type a place, like "Ottawa" or "Calgary"