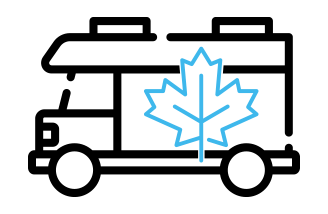 Best 35 RV Rentals near
new-brunswick, saint-john
$110 Night
32' Puma Travel Trailer
Quispamsis, New Brunswick
$85 Night
Road trip gem
Quispamsis, New Brunswick
$110 Night
Sportster Toy Hauler
Darlings-island, New Brunswick
$55 Night
Jayco Jay Series 1006 Tent Trailer
Sussex, New Brunswick
$125 Night
The Glamper
Fredericton, New Brunswick
$95 Night
Off we go!
St-Stephen, New Brunswick
$260 Night
Memory maker
Grand-Manan, New Brunswick
$115 Night
Easy breezy set up
Richibucto-Road, New Brunswick
$75 Night
Ultra Inclusive Family Trailer!
Greenwood, Nova Scotia
$100 Night
2010 RPOD!
Saint-Stephen, New Brunswick
$75 Night
Explore The North
Rusagonis, New Brunswick
$140 Night
The Rig
Digby, Nova Scotia
Local Saint John Attractions
Local Attractions and Must-Do
The port city of St John is home to some of Canada's most important art, culture, and history. Encompassing the Bay of Fundy, St John is a world-class destination for whale watching as well as ood, art, and history. The New Brunswick Museum and the city's Market are staple destinations if you're in town, a great way to get in touch with the roots and history of the Maritimes. St John is also a great destination for RV adventurers headed in all directions - whether you are out to see the all of Maritimes, just New Brunswick's amazing sceneries and parks, Quebec's expansive territory, or travel down to the USA for sun, fun, and shopping. Make sure you don't miss the Reversing Falls, a unique place where water flows backwards at times of the year, as well as the stunning Rockwood and Irving Nature parks.
Stonehammer UNESCO Global Geopark
The first North American member of UNESCO's global geoparks, Stonehammer is an incredible place to visit. It is unique in that has geological features openly exposed and easily examined that date back to the dawn of time on this planet - almost a billion years of history. It's a fantastic place to visit for geology enthusiasts or any one else interested in learning, up close and personal, about the planet's long history and formation. The park offers some of the clearest and best examples of most epochs, from the Precambrian to the last ice age, the Quaternary.
RV Delivery near
new-brunswick, saint-john
$115 Night
Friendly Camper
Petitcodiac, New Brunswick
$100 Night
Get out and see the sights!
Prince-William, New Brunswick
$120 Night
Cabin Feel on Wheels
Berryton, New Brunswick
$100 Night
Cottage on Wheels
Canning, Nova Scotia
Motorhome RV Rentals near
new-brunswick, saint-john
$225 Night
Holiday Rambler Motorbhome - Vacationer
Salisbury, New Brunswick
$199 Night
Loaded 32' Class C Motorhome - this has everything you need for your next vacation!
Fall-River, Nova Scotia
$110 Night
The Get Away Mobile
Elmsdale, Nova Scotia
$225 Night
Mercedes Class B - Luxury & Economy
Port-Medway, Nova Scotia
Trailer RV Rentals near
new-brunswick, saint-john
$150 Night
Confort and style
Moncton, New Brunswick
$90 Night
Ideal for a couple
Church-Point, Nova Scotia
$95 Night
Glamping at its finest
Steeves-Mountian, New Brunswick
$70 Night
Fun in the Sun
Centreville, Nova Scotia
Family Friendly RV Rentals near
new-brunswick, saint-john
$100 Night
Elm Hill Waterfront
Hampstead, New Brunswick
$195 Night
Camper located minutes from fredericton at a local Campground with waterslides
Fredericton, New Brunswick
$110 Night
Southwind Vacation Home
Digby, Nova Scotia
Pet Friendly RVs near
new-brunswick, saint-john
$110 Night
As Homey As Home
Windsor, Nova Scotia
$100 Night
Happy Camper
Hubbards, Nova Scotia
$150 Night
Safe travels
Middle-Sackville, Nova Scotia
$100 Night
The Open Road
Middle-Sacvkville, Nova Scotia
Vintage RV Rentals near
new-brunswick, saint-john
$250 Night
Shelly the campervan
Summerside, Prince Edward Island
$200 Night
Percival
Coleman, Prince Edward Island
$90 Night
BILLY LE BOLER
Sherbrooke, Quebec
$200 Night
Sunseeker 31 pieds 2011
Levis, Quebec
What our community is saying
Find Your Perfect RV Rental