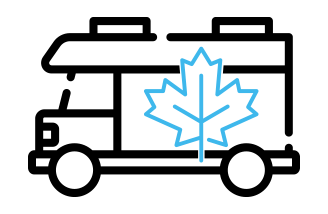 Best 36 RV Rentals near
nova-scotia, antigonish
$78 Night
Large tent trailer
Antigonish, Nova Scotia
$110 Night
Family Estate on Wheels
St-Andrews, Nova Scotia
$110 Night
Toy hauler 10ftgarage
Havre-boucher, Nova Scotia
$125 Night
Home away from home
Stellarton, Nova Scotia
$100 Night
The Adventure Mothership
Lake-Charlotte, Nova Scotia
$105 Night
Family Friendly Camping in Style
Mount-Stewart, Prince Edward Island
$100 Night
Roomy Spacious and Fun
Middle-Stewiacke-, Nova Scotia
$110 Night
The Get Away Mobile
Elmsdale, Nova Scotia
$100 Night
Jayco Hybrid - let's go!!
Enfield, Nova Scotia
$110 Night
Parker's Family Traveler
Porters-Lake, Nova Scotia
$100 Night
Jayco Hybrid
Carrolls-Corner, Nova Scotia
$125 Night
Family Explorer
Halifax, Nova Scotia
Local Antigonish Attractions
Arisaig Provincial Park
Arisaig Provincial Park overlooks the warm waters of the Northumberland Strait and offers a fascinating window to life on earth some 443 to 417 million years ago. One of North America's most continuously exposed sections of Silurian rock, representing 4 million years of earth history, is found here. These sedimentary rocks are rich in fossils and features that have helped geologists interpret the ancient environment of this area. A 1.6-km (1-mi) loop trail provides access to many interesting features. From the interpretive kiosk, the trail winds towards the shore through a forest of white spruce. The shoreline portion includes a viewing platform and several access points to the beach. Another viewing station overlooks Arisaig Brook. From Arisaig Brook, the trail climbs a short but steep hill to the top of a small open field, where it returns to the kiosk along the ridge.
Antigonish Landing Trail
The Antigonish Landing is great for a walk, run, biking or walking the dog. Two elevated platforms look over the wetlands to the farmlands on the Williams Point area. The trail is accessible in every season. In the winter enjoy snow shoeing (Snowshoes available at the Town Hall and the People's Place Library). Enjoy a hike or biking (bike rentals available from the Highland Bike Shop on Main Street). Each season brings its own special enjoyment – spring buds, summer flowers and bird song, apples and berries in the fall. Each turn in the trail brings a new view making this a favorite for photographers. Ducks, herons and other water birds nest and feed in this wetland. Chickadees, red wing blackbirds, warblers and seasonal visitors feast on the berries and seeds. This 2KM trail (4KM return) is on the outskirts of town. The first entrance is just across the railway tracks on the East end of town, on Adams Street. The 2nd entrance is off Hwy 337 just past Tony's Meats on the Landing Road.

RV Delivery near
nova-scotia, antigonish
$115 Night
Luxury camping
Central-Onslow, Nova Scotia
$119 Night
Family camping spreezy style!!
Stratford, Prince Edward Island
$95 Night
Eazy Tow
Shubenacadie-East-Colchester-County-, Nova Scotia
$110 Night
Family Fun Trailer
Musquodoboit-Harbour, Nova Scotia

Motorhome RV Rentals near
nova-scotia, antigonish
$200 Night
Peter
Stratford, Prince Edward Island
$400 Night
Super Luxury 5 Star Condo on Wheels
Reserve-Mines, Nova Scotia
$199 Night
Loaded 32' Class C Motorhome - this has everything you need for your next vacation!
Fall-River, Nova Scotia
$175 Night
Affordable Full Featured RV
Coldbrook, Nova Scotia

Trailer RV Rentals near
nova-scotia, antigonish
$150 Night
Great for kids
Shubenacadie, Nova Scotia
$120 Night
Camp like a Champ
Sydney, Nova Scotia
$35 Night
Sweet little renovated camper
Colchester-Subd-B, Nova Scotia
$130 Night
Sabre - 5th Wheel
Malagash, Nova Scotia

Family Friendly RV Rentals near
nova-scotia, antigonish
$149 Night
Riverside Retreat
Antigonish, Nova Scotia
$135 Night
Glamp, kayak and technology with an ocean view
Arichat, Nova Scotia
$100 Night
Maitland Heights - Canada's Ocean Playground
Maitland, Nova Scotia
$90 Night
Clean and comfortable family friendly camping
Glenholme, Nova Scotia

Pet Friendly RVs near
nova-scotia, antigonish
$90 Night
Flying Dutchmen
Stewiacke, Nova Scotia
$90 Night
Family camping at its finest!
East-Hants, Nova Scotia
$90 Night
Great clean Camper
East-Preston, Nova Scotia
$100 Night
2017 Spree - Escape
Dartmouth, Nova Scotia

Vintage RV Rentals near
nova-scotia, antigonish
$250 Night
Shelly the campervan
Summerside, Prince Edward Island
$200 Night
Percival
Coleman, Prince Edward Island
$90 Night
BILLY LE BOLER
Sherbrooke, Quebec
$115 Night
Vintage diego
Saint-Ferreol-les-Neiges, Quebec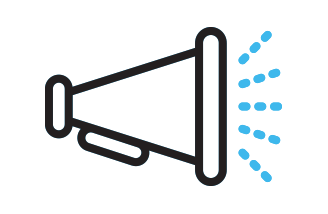 What our community is saying
Find Your Perfect RV Rental