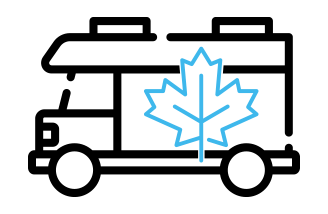 Best 34 RV Rentals near
ontario, gravenhurst
$160 Night
Totally Hitched
Gravenhurst, Ontario
$275 Night
Thor Majestic- Great for families
Gravenhurst, Ontario
$115 Night
King size Camping
Gravenhurst, Ontario
$115 Night
Comfortable Glamping Experience
Bracebridge, Ontario
$115 Night
Cozy Camper
Bracebridge, Ontario
$250 Night
2019 Thor Vegas! Camping in Luxury
Bracebridge, Ontario
$160 Night
The Glamper !! Perfect for Festivals or as a Bunky for Guests at the Cottage
Ramara, Ontario
$150 Night
20' Kingsport Family Unit
Waubaushene, Ontario
$150 Night
18' Springdale Fantastic unit for family of 5 or 6
Waubaushene, Ontario
$150 Night
Cozy Couples Glamper
Orillia, Ontario
$150 Night
Family Luxury Glamping
Orillia, Ontario
$120 Night
Family Friendly Cottage on Wheels
Oro-Medonte-, Ontario
Local Gravenhurst Attractions
Inn on The Lake Country Park
Family owned and operated, Inn On The lake Country Park's focus is to provide an idyllic family style camping experience. Nestled on the shoreline of North Muldrew Lake you can enjoy relaxing by the water's edge, swimming and play time in the warm, calm water. You'll be sure to add summer memories to your collection. Easy 5 km drive to the Town of Gravenhurst and nearby attractions. Reservations: https://innonthelaketrailerpark.com/
Torrance Barrens
The Torrance Barrens Conservation area is a great spot to take your telescope for a night of stargazing like no other. This magical place has hundreds of acres of protected land with stunted trees, allowing for a complete view of the sky that has no light pollution at all. This means you can see the night sky completely, even with an ordinary telescope. You can also explore the Barrens with several trails that are perfect for long hikes and bike rides.
RV Delivery near
ontario, gravenhurst
$120 Night
Complete Camping Adventure
Orillia, Ontario
$100 Night
Family friendly adventure seeker
Huntsville, Ontario
$160 Night
Dutchman - Denali
Midland, Ontario
$105 Night
Lightweight and Loaded!
Kawartha-Lakes, Ontario
Motorhome RV Rentals near
ontario, gravenhurst
$120 Night
Off road Adventure Camping or Urban Hotel?
Ramara, Ontario
$200 Night
Four Seasons - Spacious yet compact
Midland, Ontario
$150 Night
She's a Brick... House!
Barrie, Ontario
$185 Night
Royal Nomad
Orillia, Ontario
Trailer RV Rentals near
ontario, gravenhurst
$150 Night
5th wheel family bunks
Penetanguishene-, Ontario
$85 Night
Snowbirds welcome
Midland, Ontario
$120 Night
T and J Glamping
Hillsdale, Ontario
$90 Night
Forester - Surveryor
Midland, Ontario
Family Friendly RV Rentals near
ontario, gravenhurst
$170 Night
Muskoka retreat with falls view and water front
Bracebridge, Ontario
$250 Night
Kaloudis cottage
Bracebridge, Ontario
Pet Friendly RVs near
ontario, gravenhurst
$150 Night
19' Salem (pet friendly)
Waubaushene, Ontario
$140 Night
14' Clipper (Pet Friendly)
Waubaushene, Ontario
$140 Night
Autumn
Oro-Medonte, Ontario
$50 Night
Happy Trails
Midland, Ontario
Vintage RV Rentals near
ontario, gravenhurst
$95 Night
Camper Van
Georgina, Ontario
$115 Night
Penny The Glamper
Innisfil, Ontario
$90 Night
Glampers Dream
Kawartha-Lakes, Ontario
$75 Night
Tag Along Sue
Georgina, Ontario
What our community is saying
Find Your Perfect RV Rental