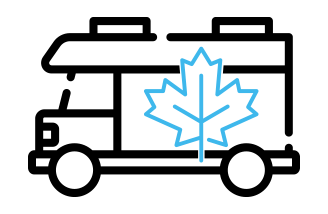 Best 36 RV Rentals near
prince-edward-island, charlottetown
$115 Night
Beautiful new travel Trailer
Stratford, Prince Edward Island
$200 Night
Peter
Stratford, Prince Edward Island
$200 Night
Majestic
Georgetown, Prince Edward Island
$115 Night
Luxury camping
Central-Onslow, Nova Scotia
$250 Night
Shelly the campervan
Summerside, Prince Edward Island
$95 Night
North Shore camping / Ocean/sand/fun
River-John, Nova Scotia
$100 Night
Spree - Connect
Summerside, Prince Edward Island
$125 Night
The Keystone Hornet Chalet
Summerside, Prince Edward Island
$35 Night
Sweet little renovated camper
Colchester-Subd-B, Nova Scotia
$130 Night
Sabre - 5th Wheel
Malagash, Nova Scotia
$200 Night
Percival
Coleman, Prince Edward Island
$110 Night
Toy hauler 10ftgarage
Havre-boucher, Nova Scotia
Motorhome RV Rentals near
prince-edward-island, charlottetown
$140 Night
Thor - Hurricane 2010 (English é Français
Dieppe, New Brunswick
$225 Night
Holiday Rambler Motorbhome - Vacationer
Salisbury, New Brunswick
$170 Night
Super Nova
Musquodoboit-Harbour, Nova Scotia
$200 Night
Converted Van _ 3 seater
Halifax, Nova Scotia
Trailer RV Rentals near
prince-edward-island, charlottetown
$80 Night
Jayco Hybrid
Carrolls-corner, Nova Scotia
$150 Night
2015 sunset trail 32BH
Cocagne, New Brunswick
$105 Night
free life
Riverview, New Brunswick
$95 Night
Glamping at its finest
Steeves-Mountian, New Brunswick
Family Friendly RV Rentals near
prince-edward-island, charlottetown
$110 Night
Waterfront Couples Retreat
Port-Howe, Nova Scotia
$90 Night
Clean and comfortable family friendly camping
Glenholme, Nova Scotia
$159 Night
Riverside Retreat
Antigonish, Nova Scotia
$115 Night
Glamping Escape
Parrsboro-, Nova Scotia
Pet Friendly RVs near
prince-edward-island, charlottetown
$90 Night
Flying Dutchmen
Stewiacke, Nova Scotia
$90 Night
Family camping at its finest!
East-Hants, Nova Scotia
$100 Night
2017 Spree - Escape
Dartmouth, Nova Scotia
$150 Night
Family friendly glamping
Dartmouth, Nova Scotia
Vintage RV Rentals near
prince-edward-island, charlottetown
$175 Night
Découverte vintage sans tracas
Saint-Alexandre-de-Kamouraska, Quebec
$125 Night
Petit nid familial
Beaupre, Quebec
$45 Night
BILLY LE BOLER
Sherbrooke, Quebec
$120 Night
Vanlife estival
Montreal, Quebec
RV Delivery near
prince-edward-island, charlottetown
$115 Night
1.5 Bathroom Bunkhouse! Sleeps 9
Kentville, Nova Scotia
$110 Night
Cozy Modern Family Stay
Hantsport-NS, Nova Scotia
$70 Night
Fun in the Sun
Centreville, Nova Scotia
$200 Night
Toy Hauler
Fall-River, Nova Scotia
Local Charlottetown Attractions
Green Gables Heritage Place
When you mention PEI, for millions of people around the world, the first thing that comes to mind is Anne of Green Gables. If you want to really experience this province, a stop at the Green Gables Heritage House is a must-do. For fans of the story, this is the house where it all began, the house that inspired the setting for L.M. Montgomery's novels. Walk through the rooms of the Victorian home, restored to the period of the late 1800s, and picture yourself as the red-headed girl. Experience farm life in the barn, granary and wood shed. Stroll the 'Haunted Woods' and 'Balsam Hollow' trails described in the book. And if you haven't read the book, the Green Gables Heritage House still provides a unique look back at a period in time on this beautiful island.
Local Attractions and Must-See
While in Charlottetown, you'll be able to get in touch with Canadian history in a way unlike almost any other city. This city, historians will tell you, was the site of a 1864 Conference which saw the birth of this country. It's architecture, streets, museums, and historical heritage are all in evidence everywhere. While in town, you have to make sure you visit St. Dunstan's Basilica, an imposing and awesome Gothic Revival jewel to rival any in Europe. You can take incredible pictures and see up close a unique Basilica in Canada. The Confederation Arts Centre is also worth a whole day's visit, with exhibits fit to rival any museum. You should also take the family to Victoria Park for hiking and a sweet picnic, and get a little more history and architecture at Province House, a preserved manor from the 1800s with guided tours.
What our community is saying
Find Your Perfect RV Rental