Ready to upgrade your RV?
RVezy asked RV owners which RV mods they liked best, and the owners responded.
We narrowed down the list of answers to give you the top 20 best RV upgrades from cheap to expensive, with the reasons why RVers like these modifications best.
Take out a pen and paper; it's time to start a buy-it bucket list for your RV.
Best RV upgrades under $50
Propane quick connect hose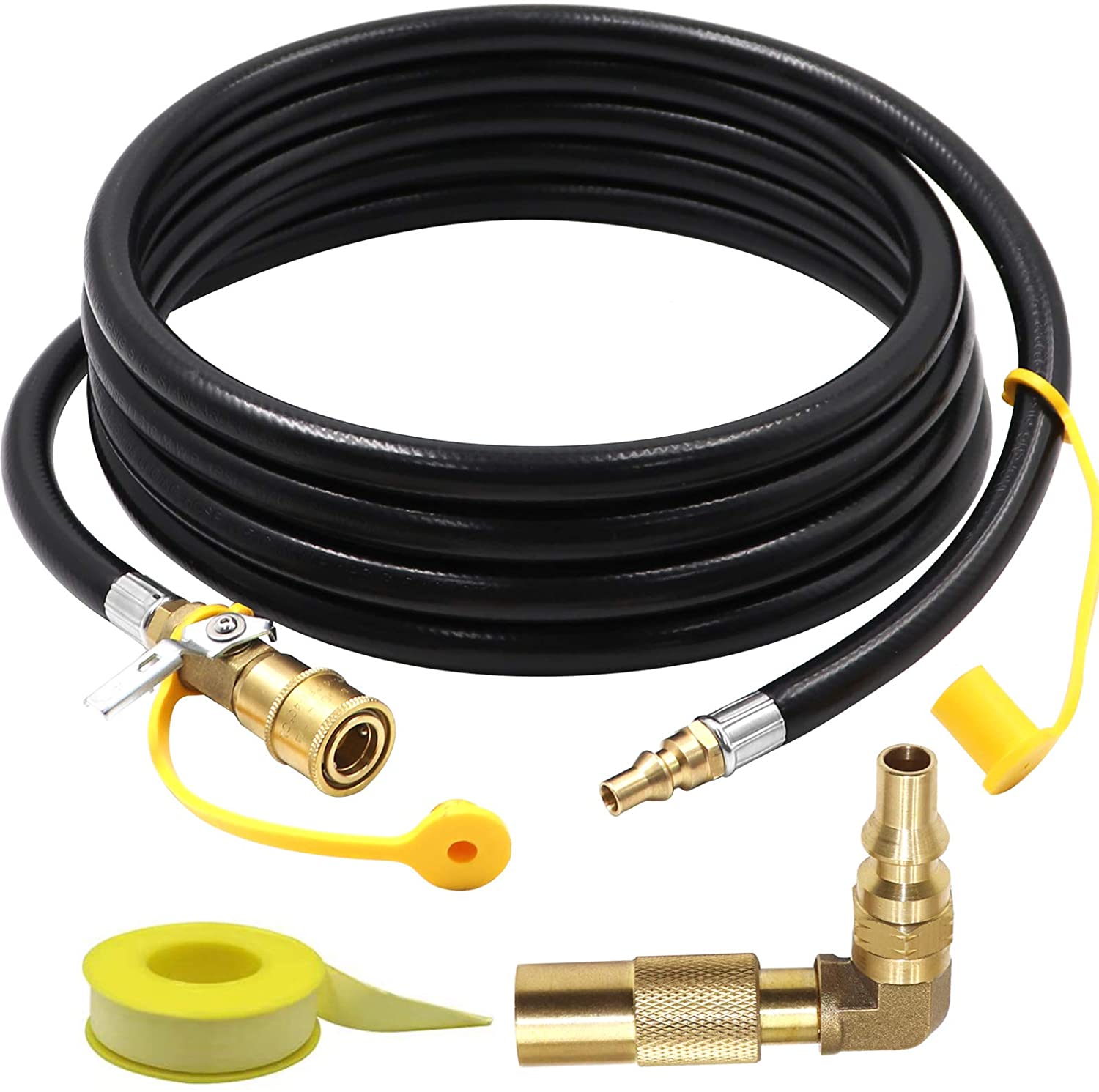 A propane quick connect hose attaches to your RV and makes it possible to use the propane bottles on your RV instead of portable bottles to fuel your gas grill, fire pit, griddle, or other propane accessories. Using the propane on the RV can save space and reduce waste since you won't need to carry spare propane.
Motion-activated LED lighting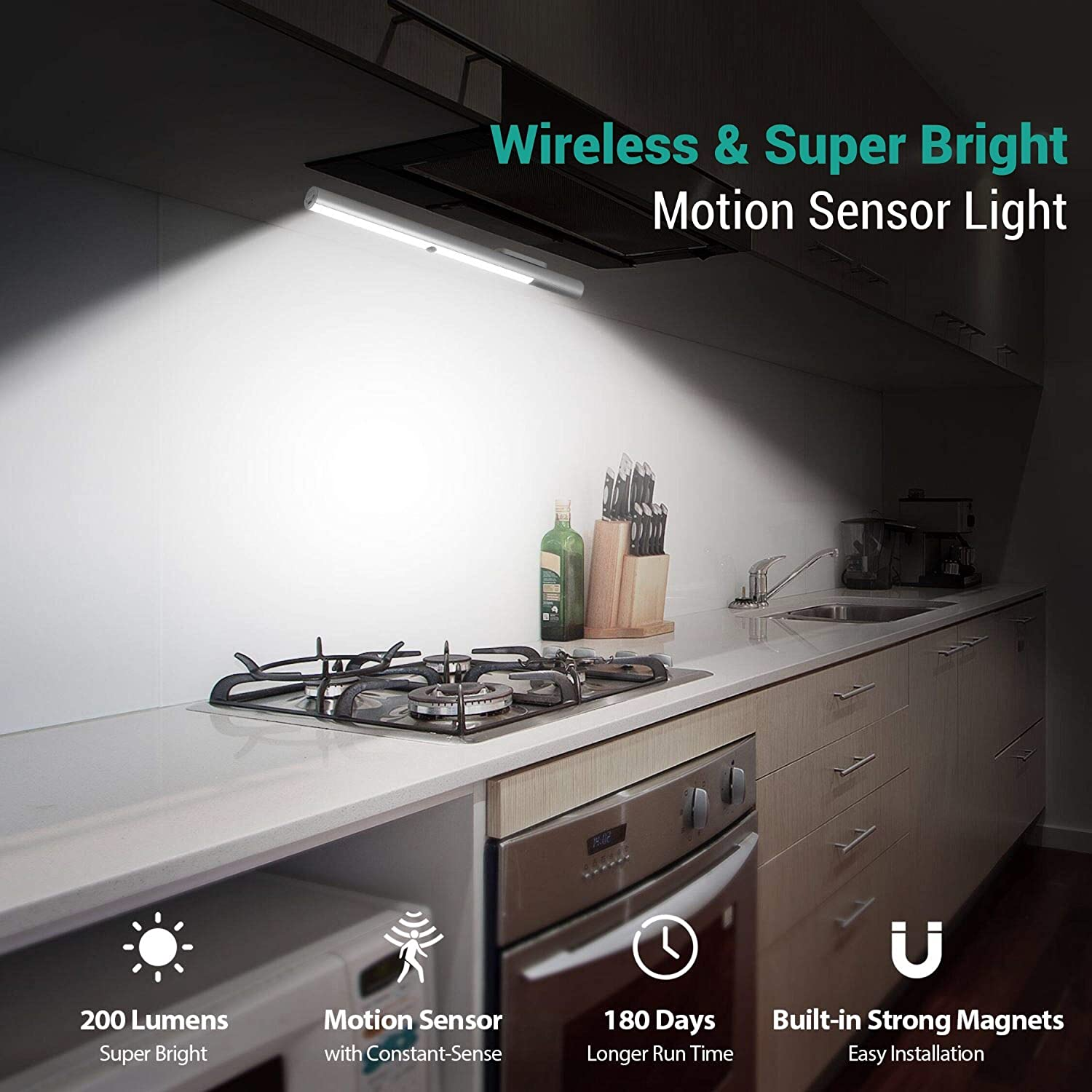 Fumbling around in the dark or missing a stair because you can't see where you're stepping is annoying and potentially dangerous. Adding a few strategically-placed motion-activated LED lights to your RV is an inexpensive and easy way to add light almost anywhere. Most motion-activated LED lights come with rechargeable batteries, so you won't have to worry about running electricity or drilling holes in your RV.
Portable dehumidifier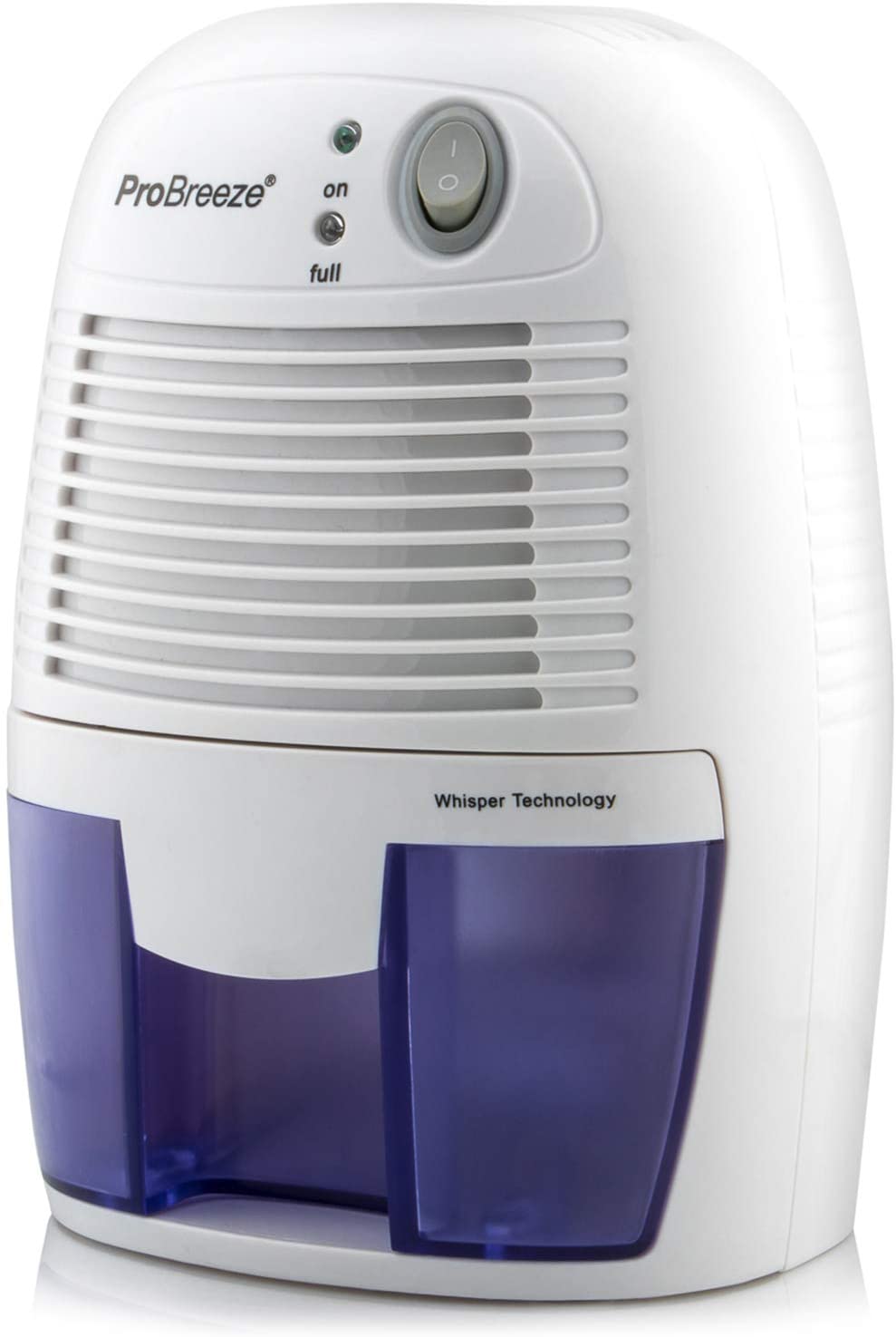 Stop mold before it starts! RVs are notorious for poor ventilation. Hot showers, propane heat, rainy weather, and breathing all produce moisture. In small enclosed spaces, like an RV, the moisture has nowhere to go. If you find condensation on the inside of your RV, it's time to get a portable dehumidifier. A dehumidifier removes the water in the air and stores the excess water in a small water reservoir.
RVezy pro tip: Add a humidity and temperature monitor to help optimize your RV's moisture level and interior temperatures.
Low-flow showerhead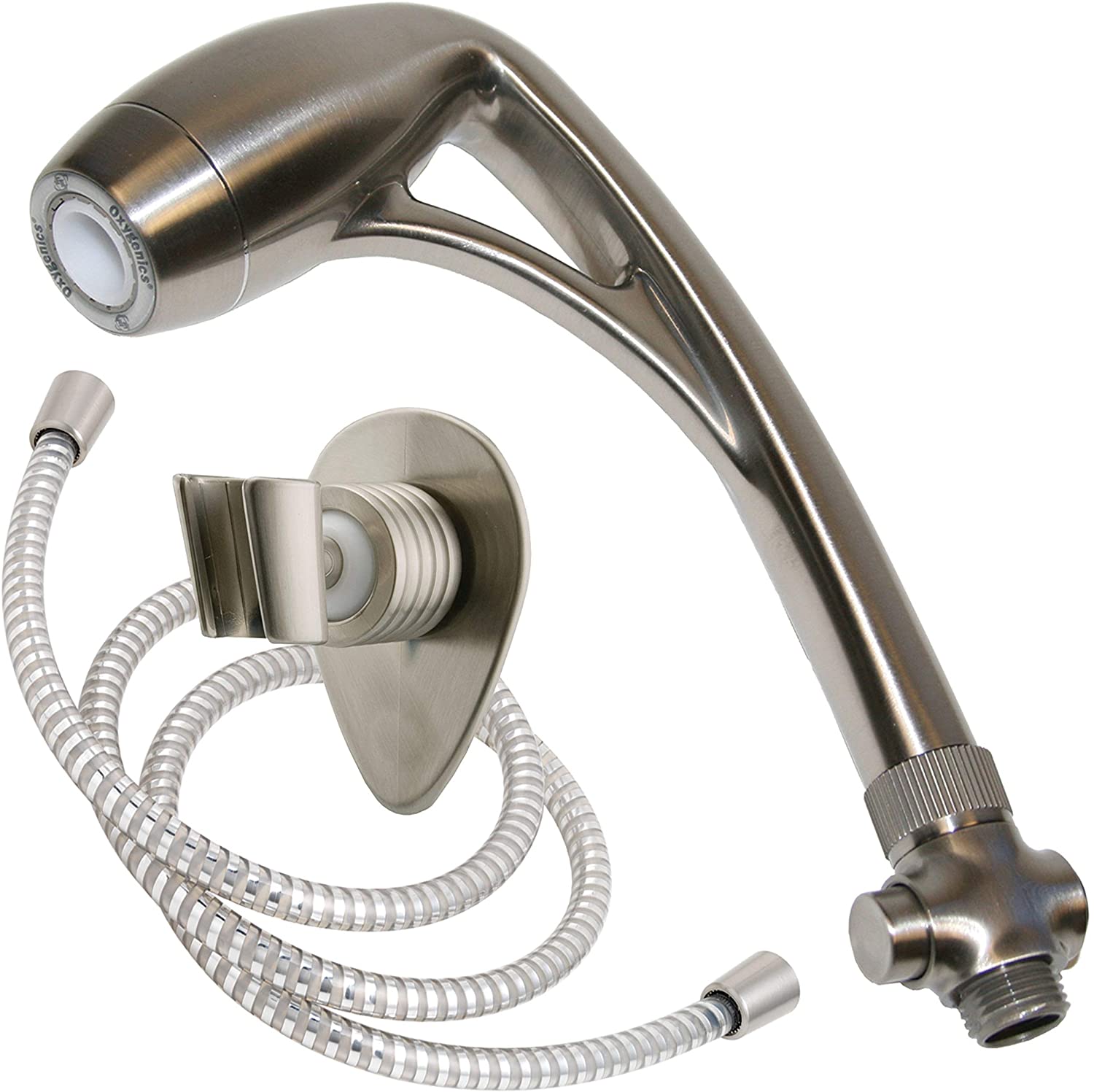 Want a way to help conserve water when you're camping without hookups? Replace your factory-installed showerhead with a low-flow model. Low-flow oxygenated showerheads work by infusing oxygen into the water and amplifying the water pressure inside the showerhead. With these showerheads, you won't even know you're conserving water. Your freshwater holding tank will thank you!
Storage solutions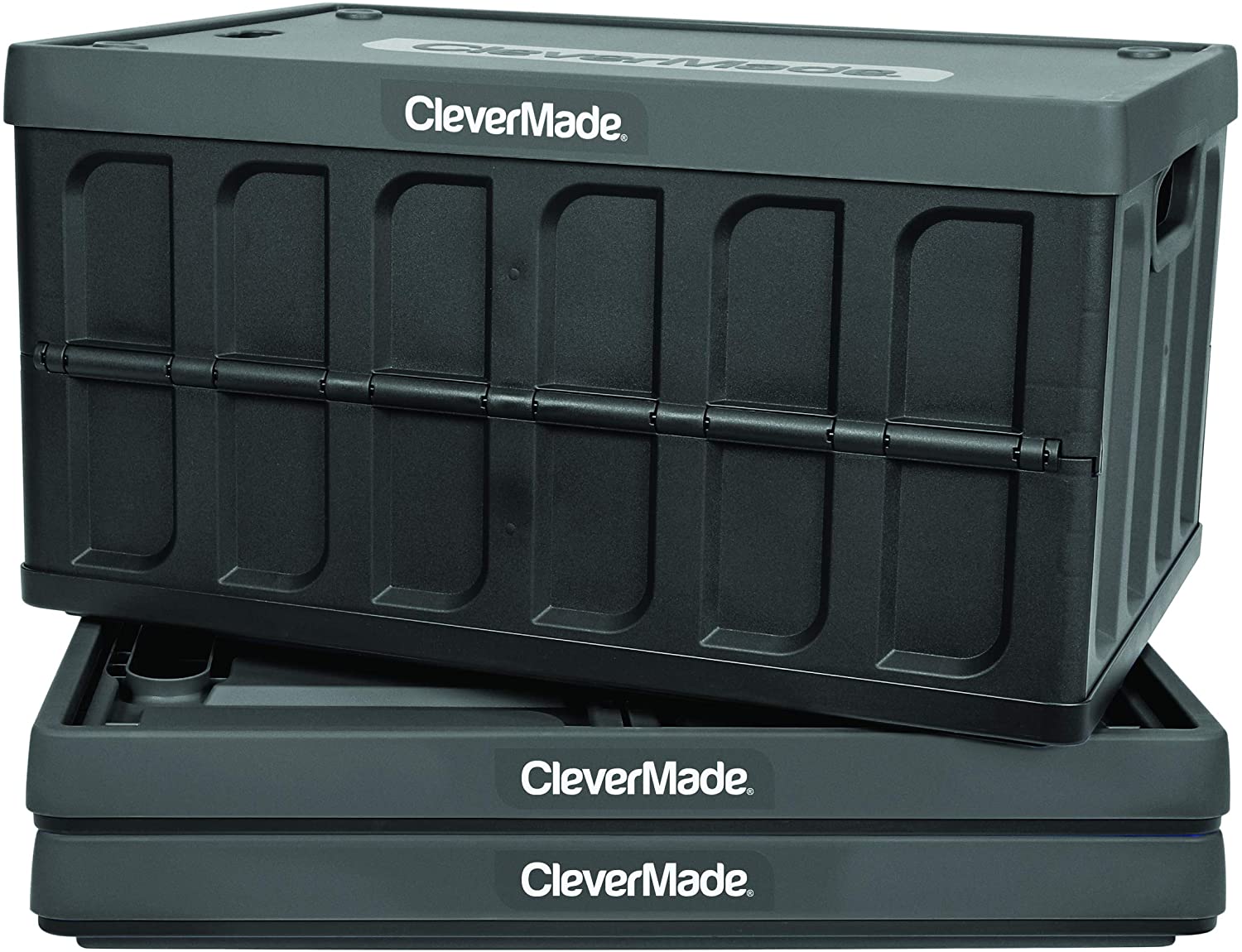 Organizing your RV with some simple storage solutions can help you save space and access your items easier. Keep in mind that not every storage solution will work for everyone since RVs have uniquely shaped cubbies, narrow cabinets, and small storage areas.
Collapsible storage bins with lids will help you organize items like flats of water, soda, toilet paper, paper towels, or other supplies. The great thing about collapsible bins is that once you've used what you stored in them, you can fold them down and save space until you need them again. Use bin bags to store extra clothing, towels, or bedding. These bags keep flat, so you'll only pop them open when you need them. Soft-sided baskets are also excellent for storing items all over the RV because it's easy to smush in the sides to fit areas where most rigid baskets or caddies won't work.
Mobile antenna and signal booster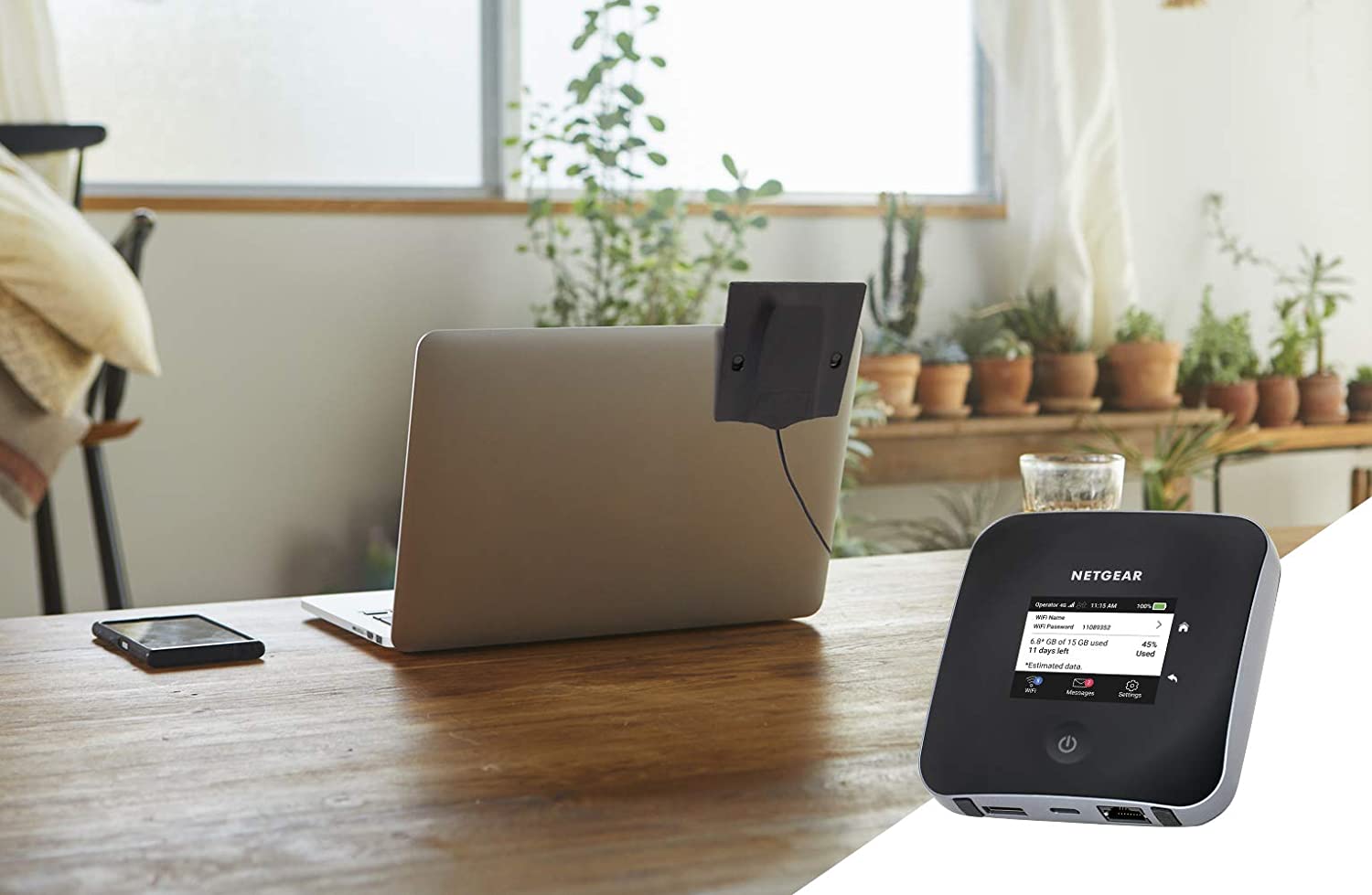 Staying connected on the road is one of the most common concerns for RVers, especially those who've embraced the digital nomadic lifestyle. Although cell phone service continues to improve, signal strength still varies across North America.
An inexpensive device that can help increase your upload and download speeds is the MIMO antenna, which plugs directly into the T-9 connection on most mobile hotspots. Another, more expensive option is the WeBoost, which works to get a better signal to your mobile hotspot, cell phone, or cellular device. MIMO antennas and cellular boosters work differently and may help improve your device's upload and download speeds.
RV humidity and temperature monitor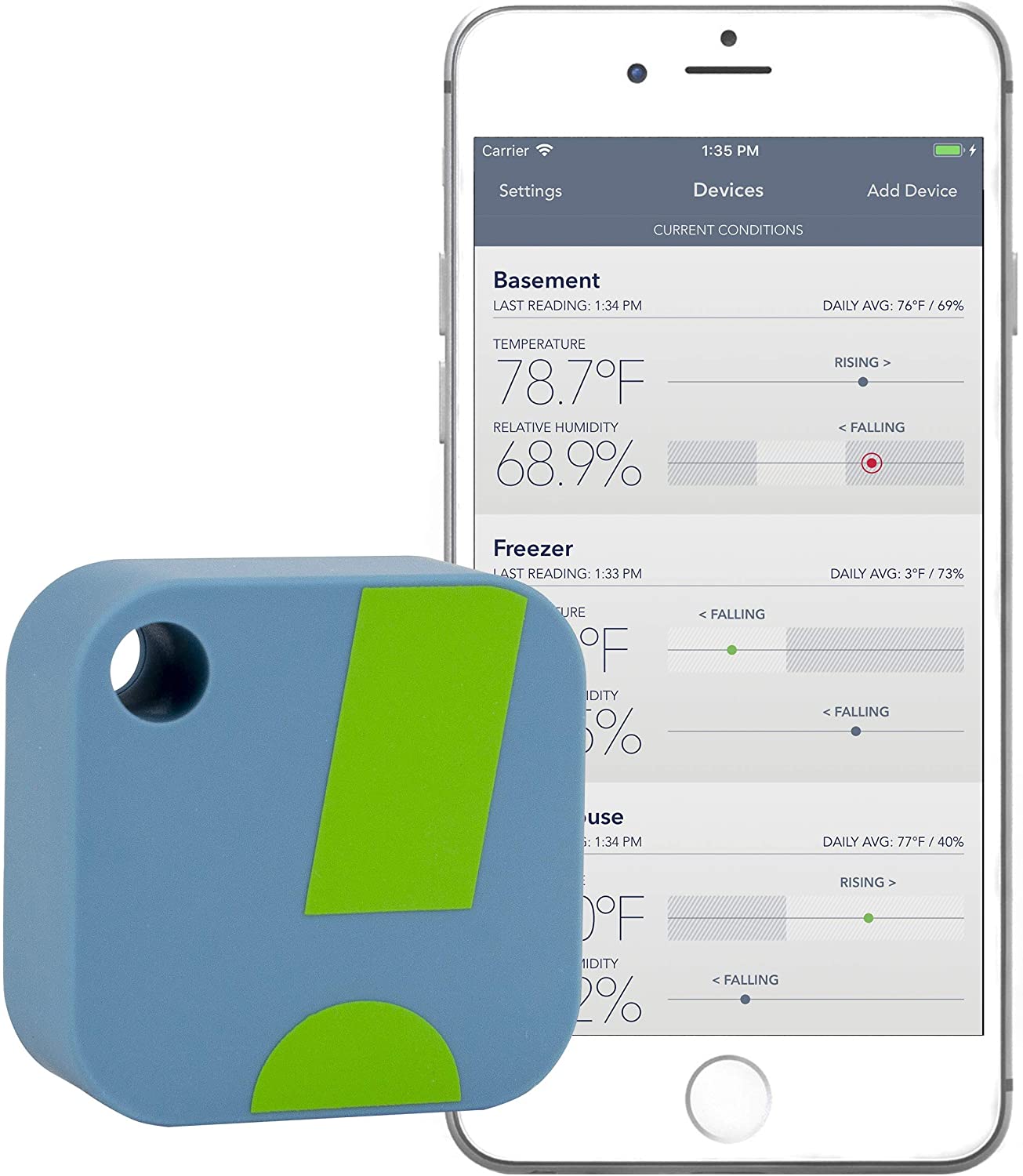 What's the best way to monitor the temperature and humidity in your RV? Your body is the best thermostat because it lets you know when it's too humid, hot, or cold. When you aren't inside the RV, how will you know if you need to adjust your thermostat or lower the humidity? Easy! Leave a wireless thermometer and hygrometer inside your RV and monitor the readings from your cell phone.
Best RV upgrades from $50 to $300
Anti-theft padlock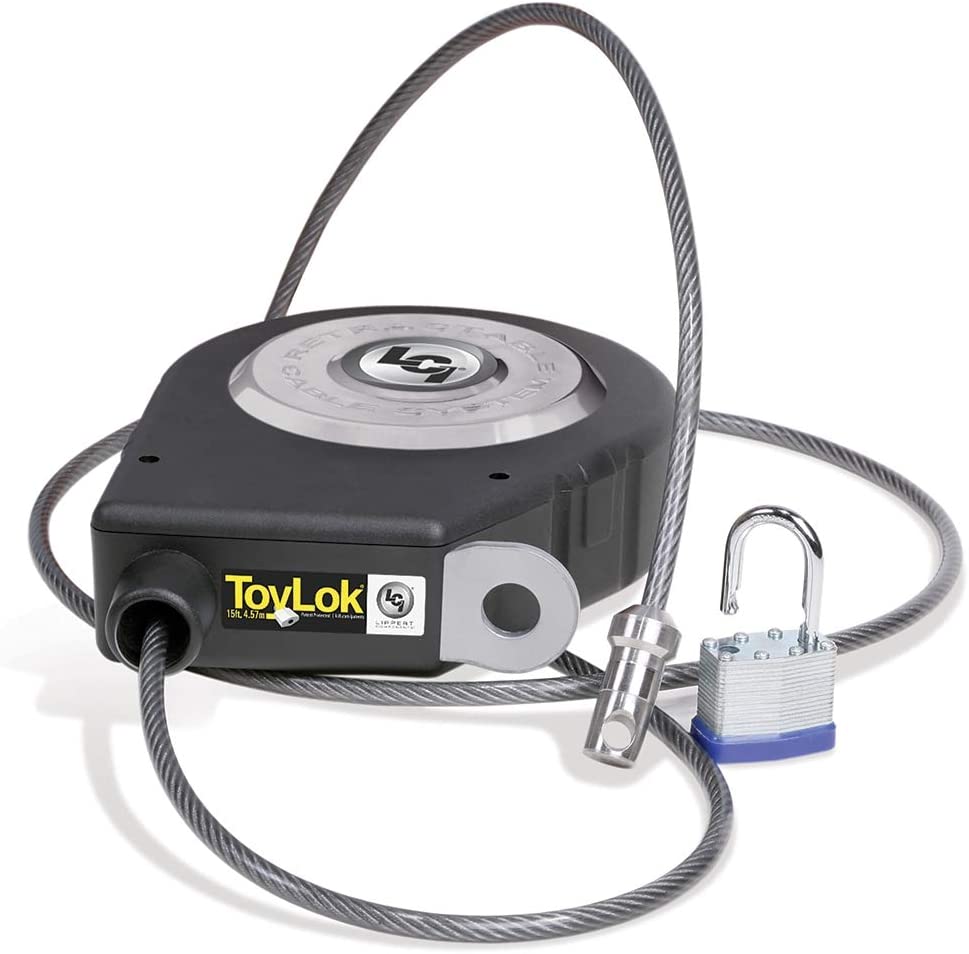 The RV community is supportive, friendly, and helpful. Unfortunately, even in the safest environments, it's important to pay attention to your surroundings and protect your valuables.
An anti-theft padlock is an inexpensive option to secure items like grills, bikes, propane tanks, and outdoor equipment to the frame of the RV. The ToyLok Anti-Theft Device is easy to use. Just "Loop It, Lock It, Leave It."
Surge protector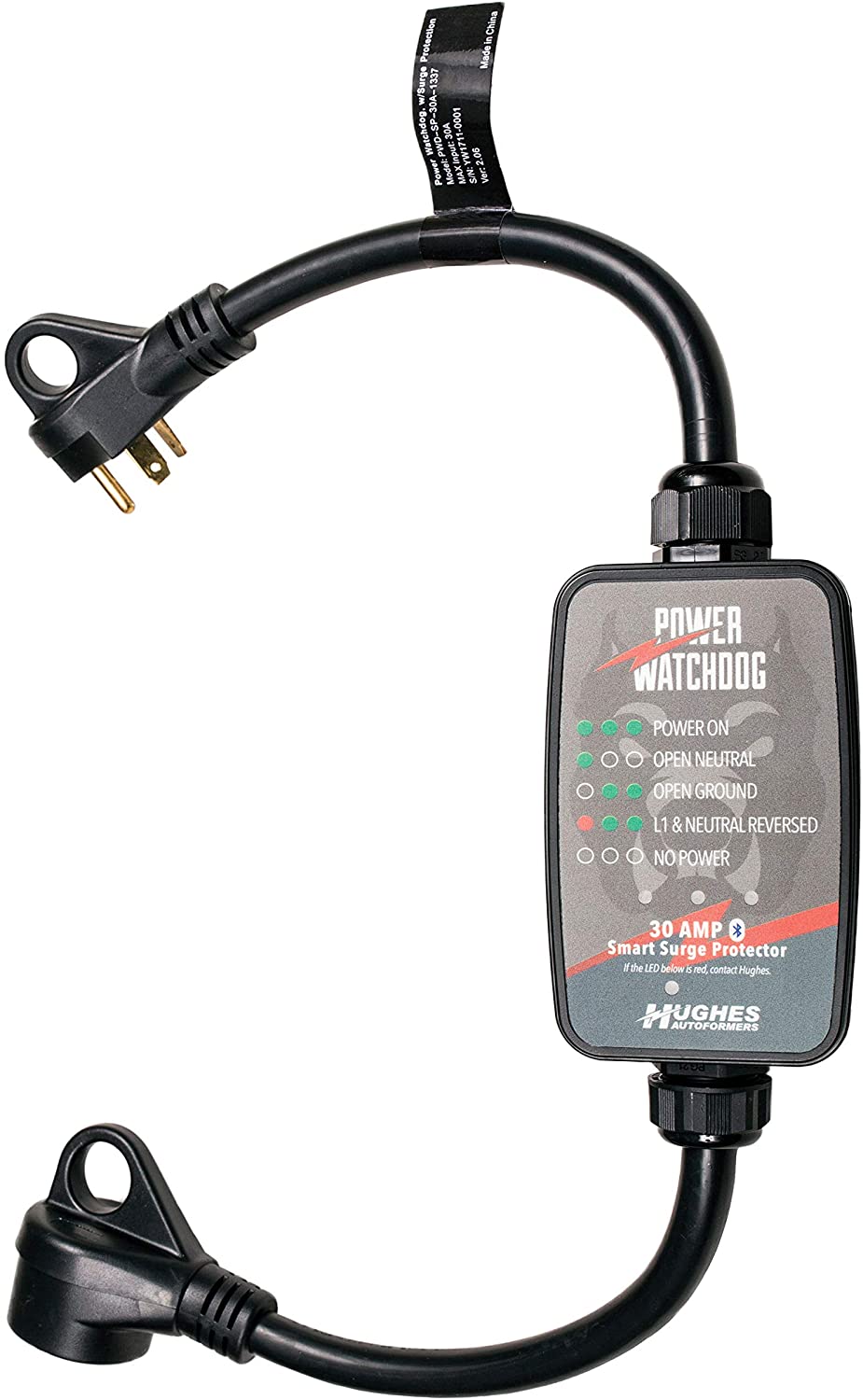 Protect your investment from surges, low-voltage, and faulty wiring by using a portable surge protector every time you plug your RV into an electrical connection. At the campground, connect your portable surge protector directly into the electrical pedestal. The surge protector acts as a buffer between the electrical service and your RV. The more expensive the device, the more protection it offers.
RV fan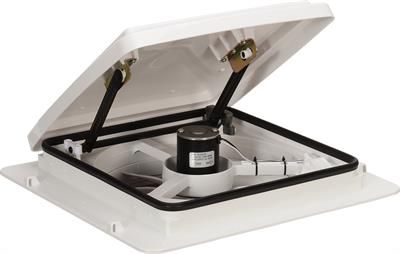 Not all RV fans are created equally. RV fans ventilate and cool down the interior of the RV. Low-end fans may pull out the air, but they lack features like a rain shield, adjustable speeds, temperature sensors, and long-lasting motors. Once you have an upgraded fan, you'll wish you had installed this simple RV mod sooner.
Permanent jack pads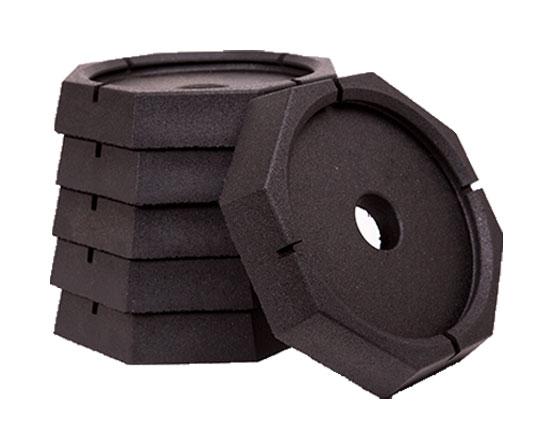 Have you ever parked your RV on a muddy, sandy, rocky, or hot asphalt surface? In some conditions, your RV's jacks and stabilizers could sink into the ground and become unstable. To help prevent shifting, some RVers travel with extra leveling blocks and place them under the jacks or stabilizers to help distribute the weight over a larger surface. By installing permanent jack pads to the feet of your jacks or stabilizers, you can save yourself space and keep your rig stable. Plus, you'll spend less time setting up your RV and more time enjoying nature.
Keyless entry lock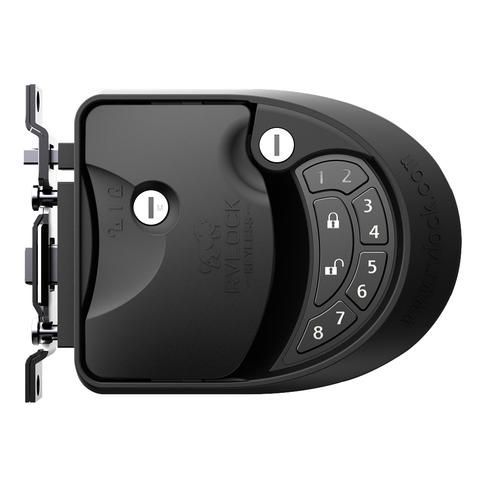 Upgrade your RV's entry lock by swapping out the factory lock with something keyless. Keyless RV locks are easy to install at home, and they give many RVers a feeling of enhanced security. With a keyless lock, you won't have to worry about dropping your keys on the ground, digging through your purse for your keys in the rain, or leaving your keys somewhere while you're setting up your RV.
Air conditioner soft start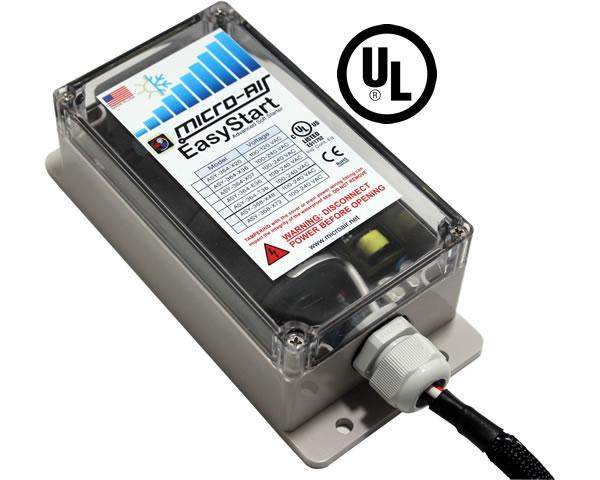 The hardest part about camping off the grid on a hot day is trying to cool down the inside of the RV without an air conditioner. Even though generators and inverters may be able to run your air conditioner, these alternative power sources can't handle the initial start-up current required to turn on the unit. Adding an air conditioner soft start will reduce your starting current so that you can start and run your air conditioner using a generator, inverter, or campground electricity. While a soft start might sound like a complicated installation, RVers across North America install air conditioner soft starts themselves.
Wireless pet monitor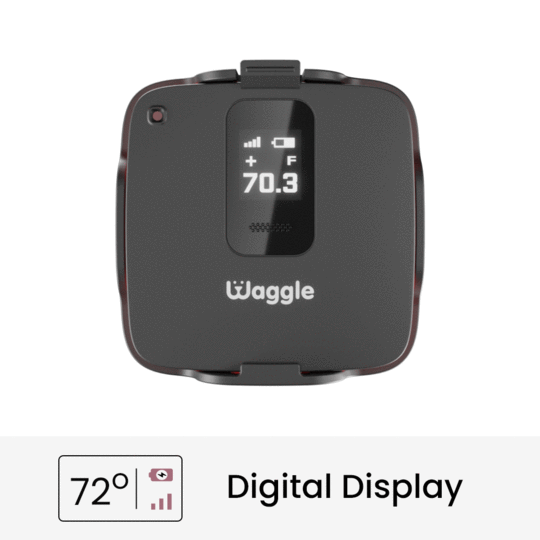 Raise your hand if you're concerned about your pet when you have to leave the RV and can't take your four-legged or feathered friend with you. Wireless pet monitors help pet owners leave their RV without worrying about putting their pets at risk. Wireless pet monitors send real-time temperature, humidity, and heat index alerts directly to a phone and operate on a dedicated cellular network, so you won't need to connect to campground WiFi or deplete your mobile data for updates.
Best RV upgrades over $300
Tire pressure monitoring system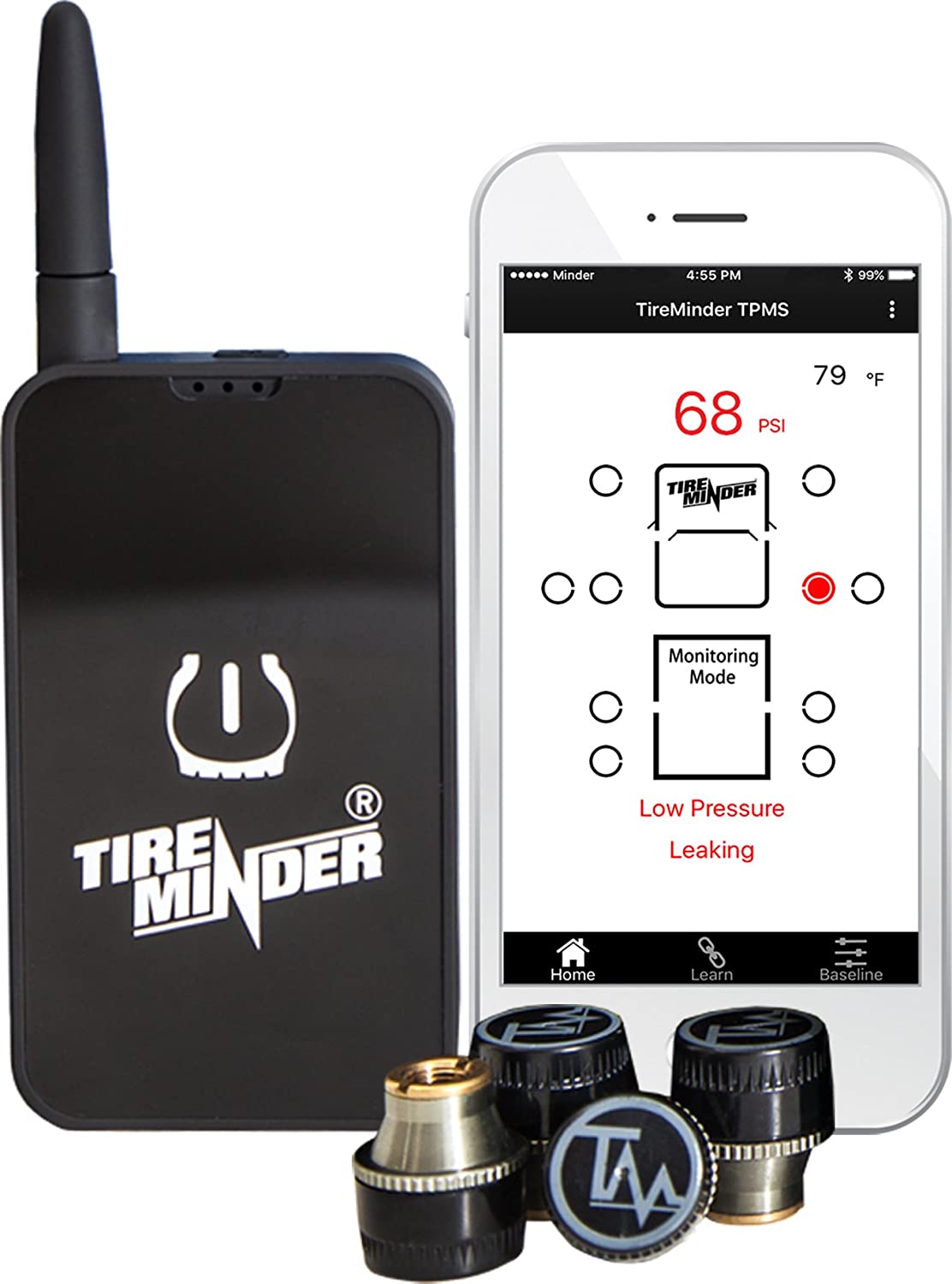 No one wants to have a flat tire or blowout while towing a trailer or driving an RV. But, unfortunately, tire failure happens, and even the most cautious campers might experience a tire problem during a road trip. Tire pressure monitoring systems monitor the tires on your RV, trailer, or towed vehicle and alert you to pull off the road when there is an increase in tire temperature or a sudden change in tire pressure.
RVezy pro tip: Did you know that adding roadside assistance to your RVezy RV rental will help you in the event of a roadside emergency, like a flat tire or blowout?
Portable vehicle awning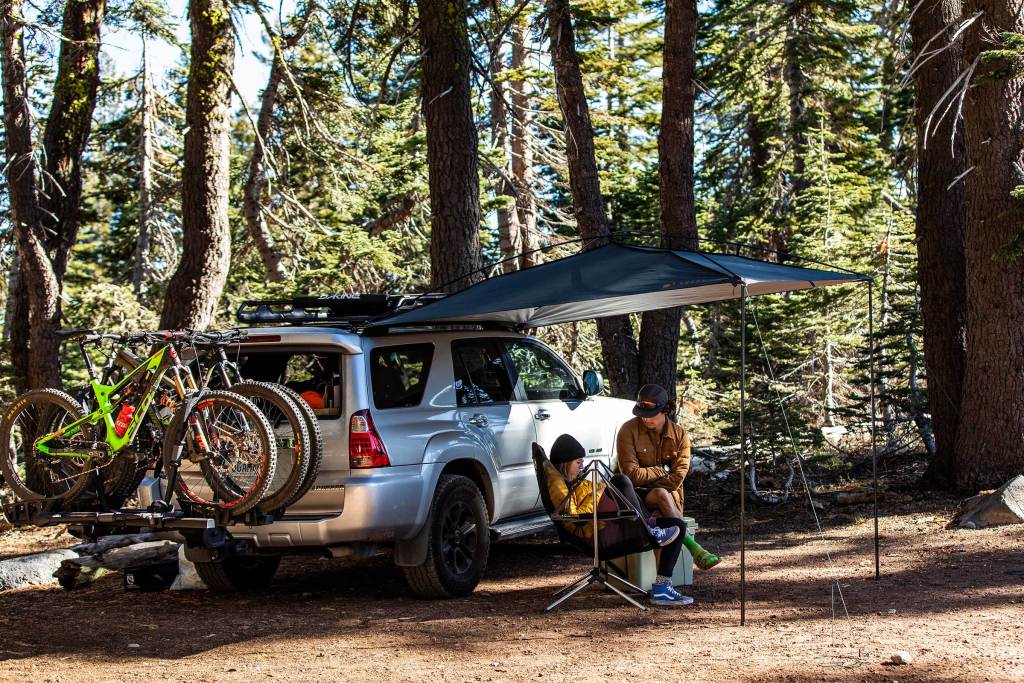 Do you ever wonder how RVers in teardrop campers or campervans shade their campsites when they don't have awnings or visors attached? Most tiny trailer owners purchase a universal after-market shade solution to help keep their rig cool. Portable vehicle awnings are simple to use, and they don't cost a fortune, either. Even people who have large motorhomes and trailers use portable vehicle awnings because they can replace broken awnings or give other areas of the RV or trailer shade, too.
Mattress upgrade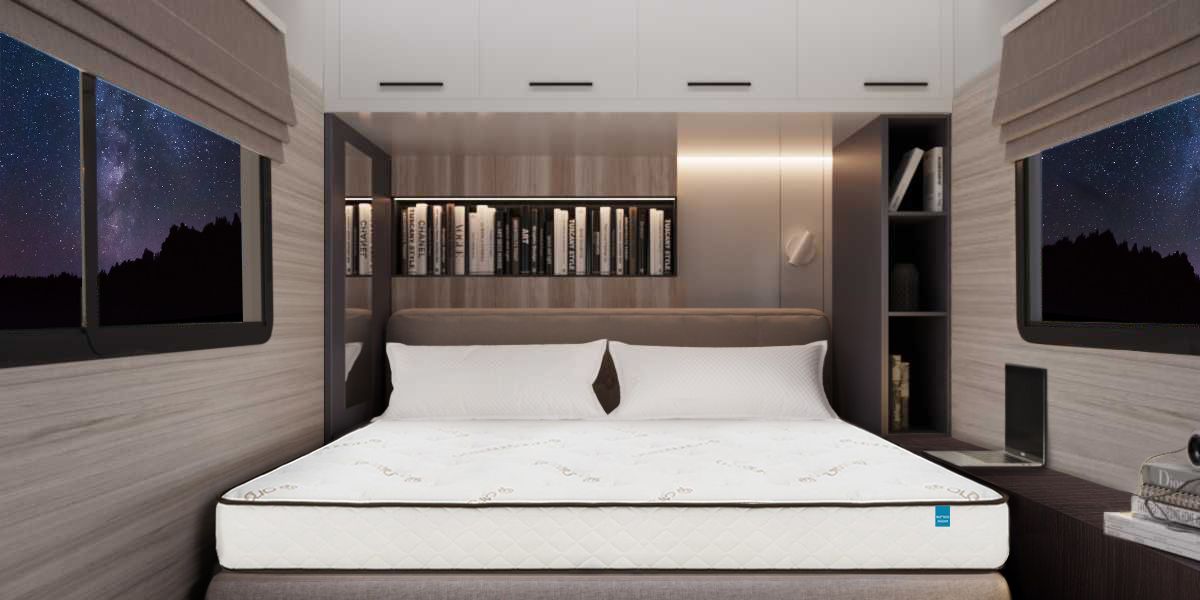 RV mattresses are notoriously uncomfortable. Believe it or not, manufacturers place thin mattresses in RVs intentionally to keep the dry weight low. The dry weight is the weight of the RV when shipped from the manufacturer without liquids, passengers, and cargo. Once RVs are sold, customers can add weight so long as the total weight of the RV loaded doesn't exceed the manufacturer's gross vehicle weight rating (GVWR). Depending on the upgrade, the weight of a mattress can vary. If your RV bed is an odd shape or size, consider purchasing a custom-sized RV mattress online.
RV steps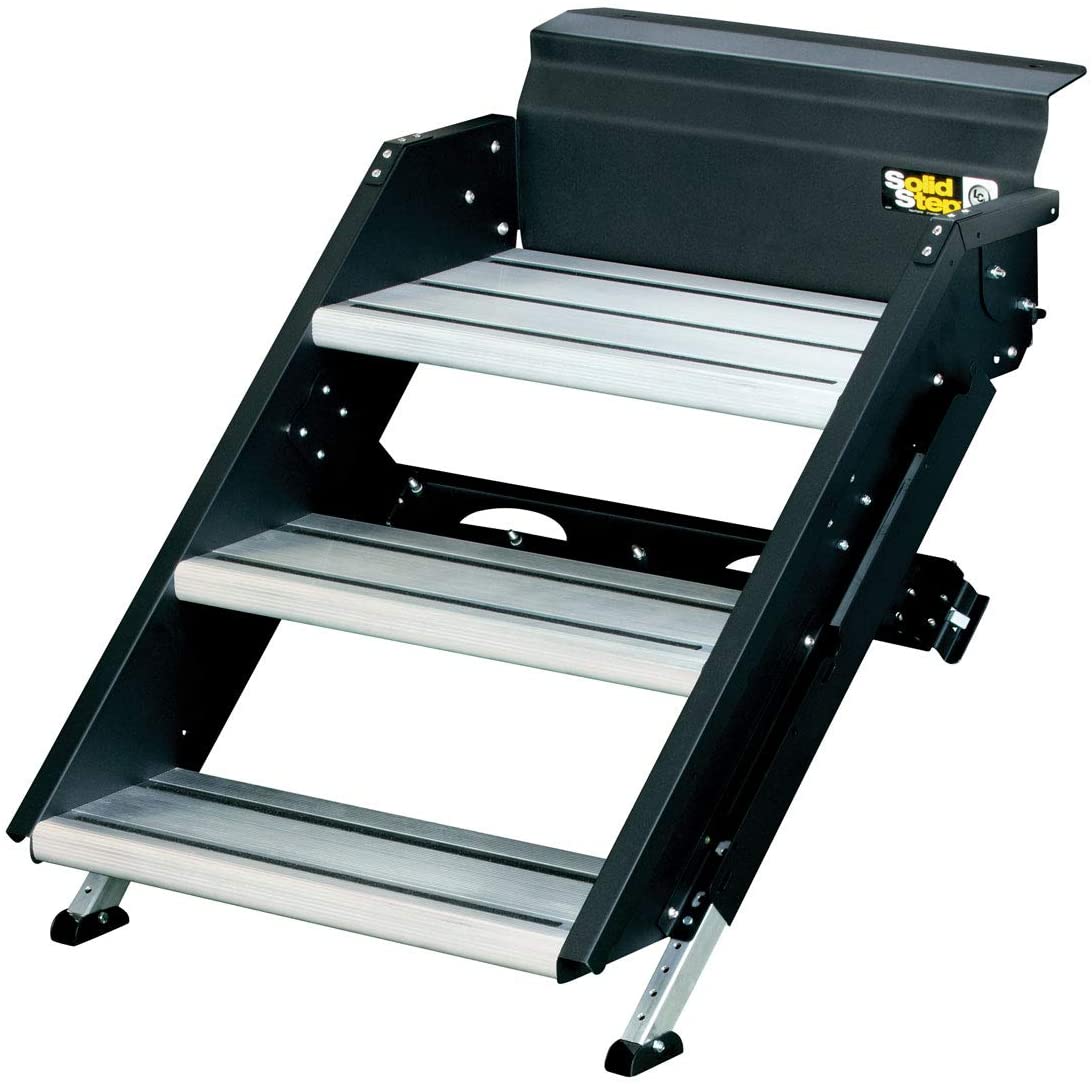 Have you ever watched people go in and out of an RV? If you haven't, pay attention to how most people thunder down the steps when they leave the living area to go outside. Most RV steps aren't made to handle a lot of weight. The thundering, or heavy landing, puts a strain on the steps causing them to bow with each strike. Replacing the stairs with a heavy-duty stowing RV step gives the steps greater stability and a more comfortable feel when exiting the travel trailer or fifth wheel.
Water filtration system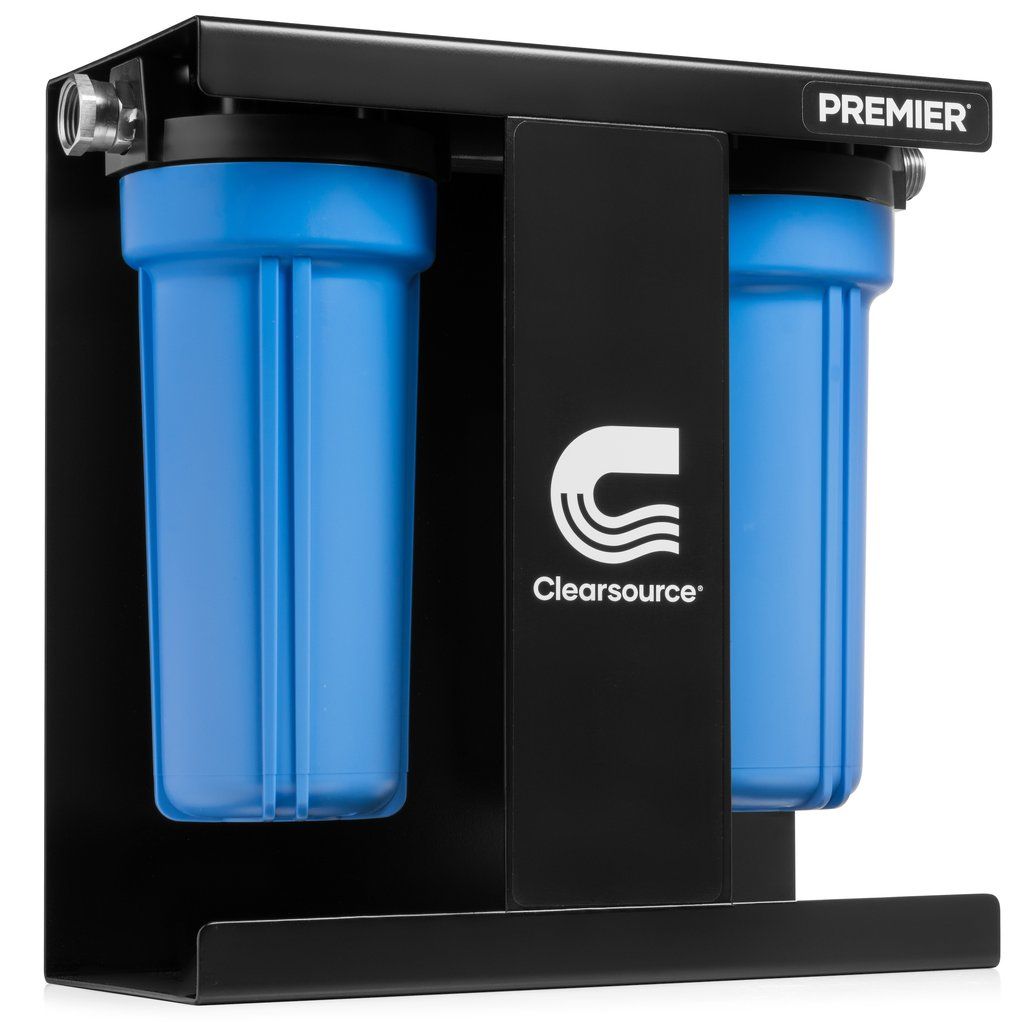 People who drink water from the water source at the campground should consider adding a water filtering system to their RV. The most common type of filter is an in-line water filter, which removes sediment and helps make the water taste better. In-line filters need replacing every three months or so. A larger water filter, like the Clear Source RV Water Filter System, has replaceable filters and helps remove viruses, bacterias, and cysts. Another option for filtered water is the countertop system, Berkey. Berkey is similar to the Clear Source, but it doesn't hook up to the waterline.
Lithium-ion batteries with solar panels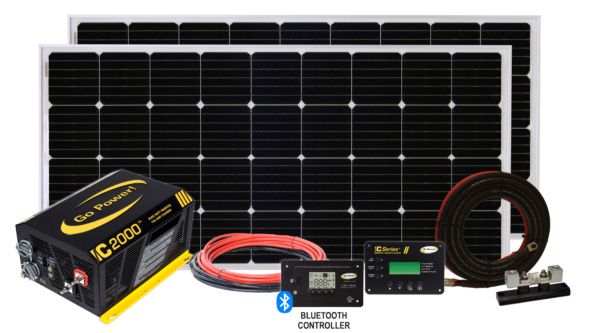 RVers who go off the grid for long periods don't usually rely on standard RV batteries because lead-acid batteries have limitations that impact travelers who want to stay disconnected for more than a few days. Instead, boondockers typically opt to upgrade to lithium-ion batteries with solar panels and an inverter. Solar with lithium-ion batteries is better than a standard or AGM batteries system. Even though this RV mod is expensive, it gives people the flexibility to live unplugged in free camping locations without a generator for weeks at a time.
Time to upgrade?
Some of the RV upgrades on this list are pricey. Before adding lithium-ion batteries with solar, a water filtration system, or a custom mattress, consider testing out an RV that already has those modifications installed. Spending two or three days off the grid in a rented RV can give you enough experience to know if you should modify sooner or later. You won't have to worry about buyer's remorse if you know you'll love the upgrade.
Looking for an easy way to pay for all your fancy upgrades? Consider renting out your trailer or motorhome on RVezy. You can make $1,400 a week and have full insurance coverage on every trip taken.