What people are saying about RVezy
RVezy is North America's most trusted RV rental marketplace, providing outdoor enthusiasts with a safe and affordable way to rent unique and authentic RVs from private owners.
Here's what people are saying about RVezy.
Editorial Reviews
Camper Smarts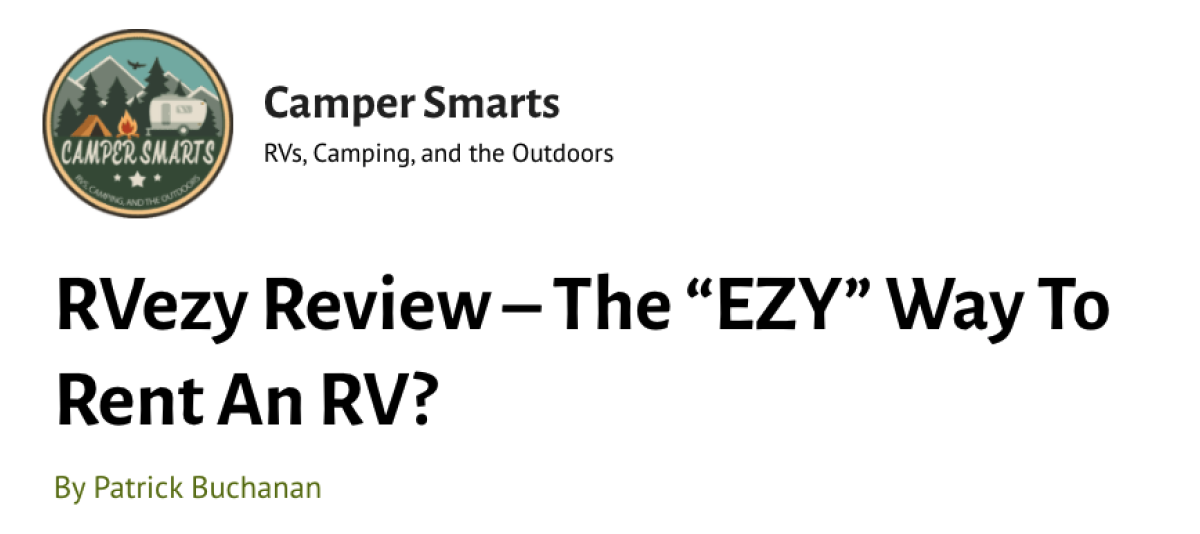 "RVezy's peer-to-peer RV rentals are a great alternative to traditional RV rental companies. As a renter, you get access to a much wider range of authentic RVs at a slightly lower cost and without the headaches of having to bring all your own stuff."
Patrick Buchanan, CamperSmarts.com
---
Travel Freak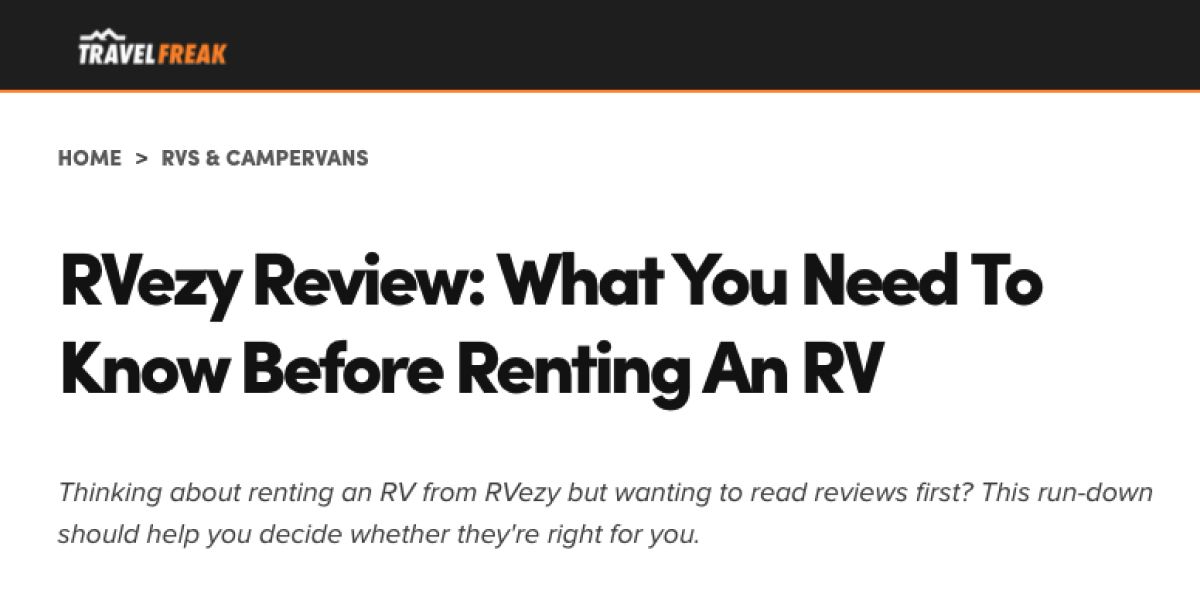 "[...] one of the best companies for owners looking to rent out their RVs. With great insurance, renter screenings, easy-to-use app, and top notch customer service, there is basically no risk to list your RV."
Jeremy Scott Foster, TravelFreak.com
---
The Wandering RV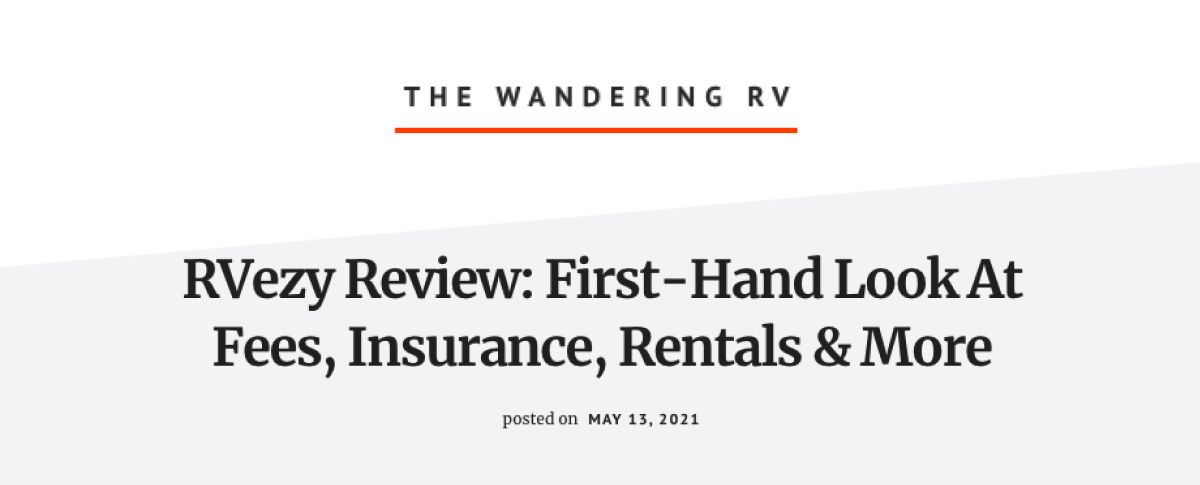 "Best customer service of any rental company we've used."
Bill Widmer, TheWanderingRV.com
---
"RVezy is such a great platform to start your RVing experience."
Shauna Kocman, FamilyTravelFever.com
---
"Customer service: Canadians are friendly. And, the folks at RVezy live up to the stereotype. They are helpful and, unlike some other travel companies, easy to reach."
Kyle Schumacher, Outwander.com
---
Customer Reviews
"It was a simple and easy process to book. For RV rookies like us, we appreciated that everything was taken care of through the application, and even when I had questions, their staff was super helpful and quickly solved any issues. If you're looking for peace of mind, you will not be disappointed."
⭐⭐⭐⭐⭐ - Charles H., Verified-Reviews.com
---
"I love the options, the variety and different locations. RVezy helps you find your perfect getaway. I will use this APP again. Staycation made simple or getaway..its got whatever you're looking for."
⭐⭐⭐⭐⭐ - Elizabeth F., Verified-Reviews.com
---
"Great service. It's so easy to find and book an RV. I love the security of doing the transaction through a third party like RVezy. It keeps both the RV owners and renters protected."
⭐⭐⭐⭐⭐ - Steve W., Verified-Reviews.com
---
RVezy Renter Review:
RVezy Owner Review:
Ready to get started with RVezy?
You can search for RVs near you or learn more about listing your RV. You can also download our app, available on iOS and Android devices.
Got more questions? Feel free to contact us today.