Let's be real, fall is the best time of year for activities. You're not too hot, and you can still keep the dust on your winter jackets. With the leaves changing colours, a cup of apple cider in your hand, and all of your family around, it is really the best time of year.
Now that you're not stuck inside sitting in front of a fan waiting to cool off, you can actually enjoy life again. Fall has so many great activities that you can do indoors or outdoors, and you'll have fun no matter what. So round up your family and check these activities off of your fall bucket list.
Go Apple Picking
Who doesn't love apple picking? Maybe you haven't been since you were a kid, and now it's time to take your family. There are tons of orchards in Canada that are open during fall that allow you to pick a variety of apples. This is a great family activity to do together because you can make so many fun memories and then go home and bake with the apples you just picked!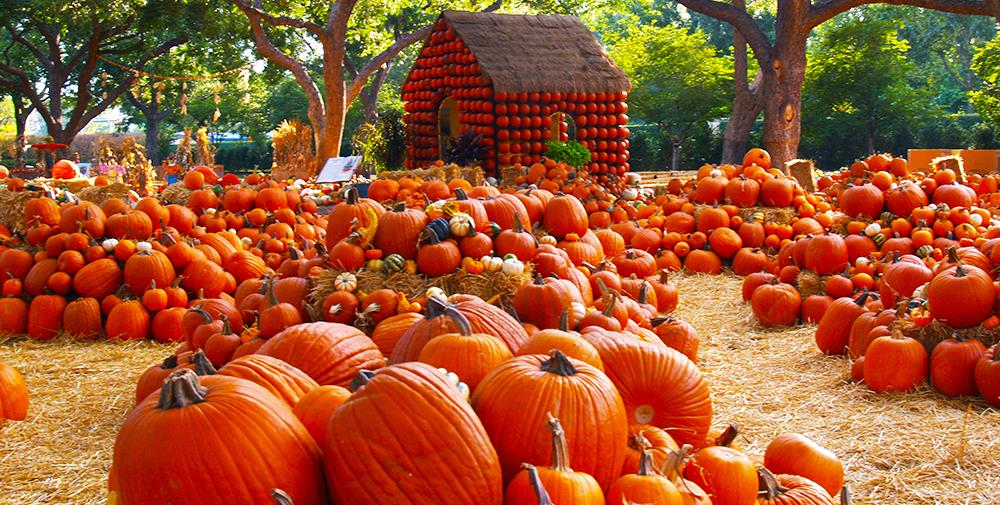 Pick Out A Pumpkin And Carve It
This is a must during the fall season! Picking out pumpkins, whether they're the tiny ones or the massive ones, is fun for everyone in the family. Pumpkin picking can be an afternoon activity, as you can of course go home and carve them with whatever picture you want on the front.
These kinds of activities make the best memories, as everyone loves Halloween and getting ready for it. Your whole family will love showcasing the pumpkins on your doorstep for everyone to see!
Bake Delicious Treats
Speaking of apples, why not make an apple pie? For some reason, baking seems way more fun in the fall when you can bake warm, spicy, and decadent treats. If you decide to go apple picking, you can make delicious treats such as apple pie, apple sauce, apple crumble, apple fritters, candy apples and so much more!
If you go pumpkin picking, you can also bake the pumpkin seeds for a nice snack. This is a huge bonus, and they always come out so delicious. Of course you can make other treats without apples or pumpkins, but those are two of the main ingredients in fall baking! You could also go for baked goods that require cinnamon, cloves, apple cider, marshmallows, and more.
Go On A Haunted Walk
There are definitely two kinds of people: the ones that love being scared, and the ones that hate it. If your family loves being scared, then you need to check out a haunted walk! They have them in all major cities across Canada and they're so fun and interesting.
If you and your family are interested in ghosts, anything haunted, and the stories behind old buildings, then this is a great fall activity. Of course, kids should be a little older while attending one of these walks as they can get pretty spooky!
Go On A Stunning Hike
Hiking in the fall is the best and not just because of the cooler weather. The leaves are changing colours and falling all around you and all you can hear is the crunching beneath your feet. Hopefully that gets you excited for some fall hikes, because it just got me excited!
Hiking is one of the most beautiful ways to see Canada. Whether you hike in a provincial park while camping in an RV or you hike by a trail near your house, the family will love it. Also, there are no bugs in the fall time so you won't have to worry about all those pesky mosquitos. There are quite a few short trails that give amazing views all over Canada, which is great if your family is new to hiking.
Roast Marshmallows During A Bonfire
Okay, you're probably thinking that this could be done during summer as well. And you're right. But like I've said before, fall is a way better time to do all of the things you love without the humidity and heat. Bonfires during the fall time are great for cuddling, blankets, and of course, s'mores.
You can invite all of your family over for some baking and end the night with a bonfire! You can drink apple cider, roast marshmallows, and if your family likes haunted things then you can tell scary stories by the fire.

Have A Picnic
Fall picnics are not only fun, but they're very colourful too. Bring a blanket and find a spot in a park nearby to have the most perfect picnic. The night before you can make some chilli, you can bring a few apples with you that you picked at the orchard, and you can even bring some hot chocolate or apple cider to keep warm!
This is a great activity for a fall afternoon as everyone will be hungry and ready to eat, and then you can all play games or even bring the football for some family fun!
Have A Halloween Movie Night
The best part about this activity is it can be done in the comfort of your own home, or you can seek out a park in your city that does movies nights outdoors! There are plenty of spots that have outdoor movie theatres, and a lot of them will cater to the season. If you would rather stay home, then you can bundle up and put on a fire and watch one of these festive movies:
Hocus Pocus
Halloweentown
The Haunted Mansion
Hotel Transylvania
The Nightmare Before Christmas
The Addams Family
It's The Great Pumpkin, Charlie Brown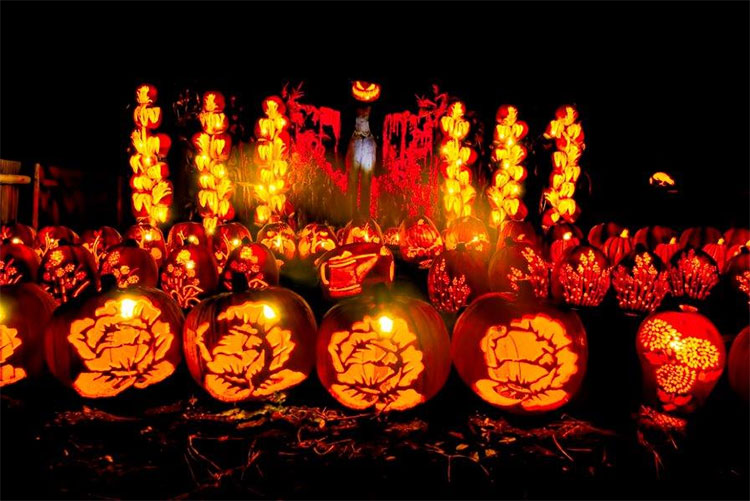 Visit A Halloween Event In Your City
The great thing about fall is starting September, everyone forgets about summer and it's all about fall now. That means all of the popular Halloween events in and around your city will be starting soon. No matter what province you live in there are sure to be Halloween and/or fall events to attend.
They can be scary, family friendly, or a mix of both! In most cities across Canada they have family friendly events to explore during the fall time, which consist of hayrides, pumpkin patches, corn mazes, and more!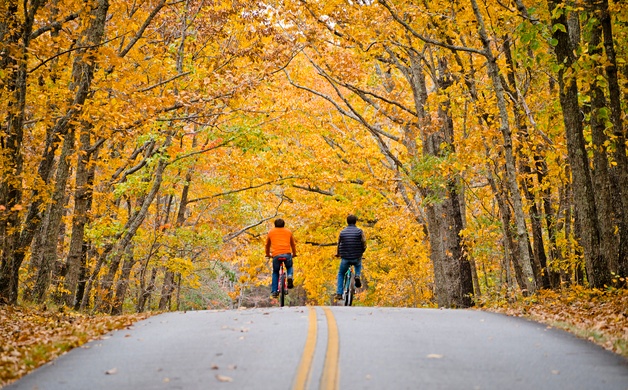 Go For A Family Bike Ride
Fall is the best time for biking. You can find plenty of trails near your home that allow for biking, and this is a great way to get your family to be active without feeling like they're exercising. You can pick a cooler day so you don't break a sweat, but if your family isn't new to bike rides then feel free to pack a lunch and make it a whole afternoon activity!
---
Fall is the perfect season to accomplish activities with your family that you've maybe put off all year because of the weather. You can do a ton of these activities without breaking the bank either, which is perfect. All of these family friendly activities will make sure that your family creates memories that will last forever!