Whether you are interested in renting an RV, if you're in the market to purchasing one, or if you're looking to upgrade to a newer model, here are some things you should know.
There are many things to consider when looking for an RV that will best suit your lifestyle.
Let us help you answer the question: "What RV is best for me?". There are many choices out there. From Class A motorhomes, Class C motorhomes, sleep vans, fifth wheels or pop-ups - each one provides its own unique value.  Choosing the best one really depends on your personal needs and preference.
Be prepared, we're about to give you the highlights of the different Style of RVs on the market and maybe even help you decide which is right for you.
---
RVezy - Canada's Largest And Most Trusted RV Rental Marketplace!
Own an RV? Watch this quick video to learn how you can list your RV and start earning today!
CLASS A MOTORHOME
When thinking about these motorhomes you might instantly think of celebrity tour buses and the sheer size of these motorhomes. They are indeed some of the most luxurious and well sought after RVs on the market.
Class A Motorhomes can usually sleep between 8-10 people, include a fully functional kitchen, full sized bathroom and usually have multiple slide-outs to increase their interior space when parked. These rigs can be up to 45 feet long, or even longer, and often include a ton of extra features like outdoor entertainment setups and outdoor kitchen.
These motorhomes make the perfect camper for big families or smaller parties who insist on travelling in style and luxury. However, buying new can be incredibly expensive you need to factor the cost of fuel because these RVs like to drink! Renting may be a great way to experience travelling in luxury with these or even considering buying used options. If you are looking for simplicity then a Class A might be overkill.
CLASS B MOTORHOME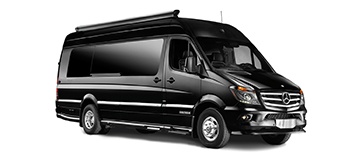 If interior space isn't your main priority, than Class B motorhomes (also known as, sleeper vans) might be a great choice for you! If you plan on being outdoors most of the time, having only a few square feet of living room won't be a big deal to you.
Even though these are the smallest motorhomes, they are surprisingly comfortable and livable. Usually the layouts are very well done and maximize the space in creative ways. Most will include functioning kitchenette and toilet facilities, as well as comfortable sleeping arrangements. Finally if you weren't already sold their small size means getting better fuel mileage + they fit most places like a regular van so you never have to be worried about bridges or narrow roads.
CLASS C MOTORHOME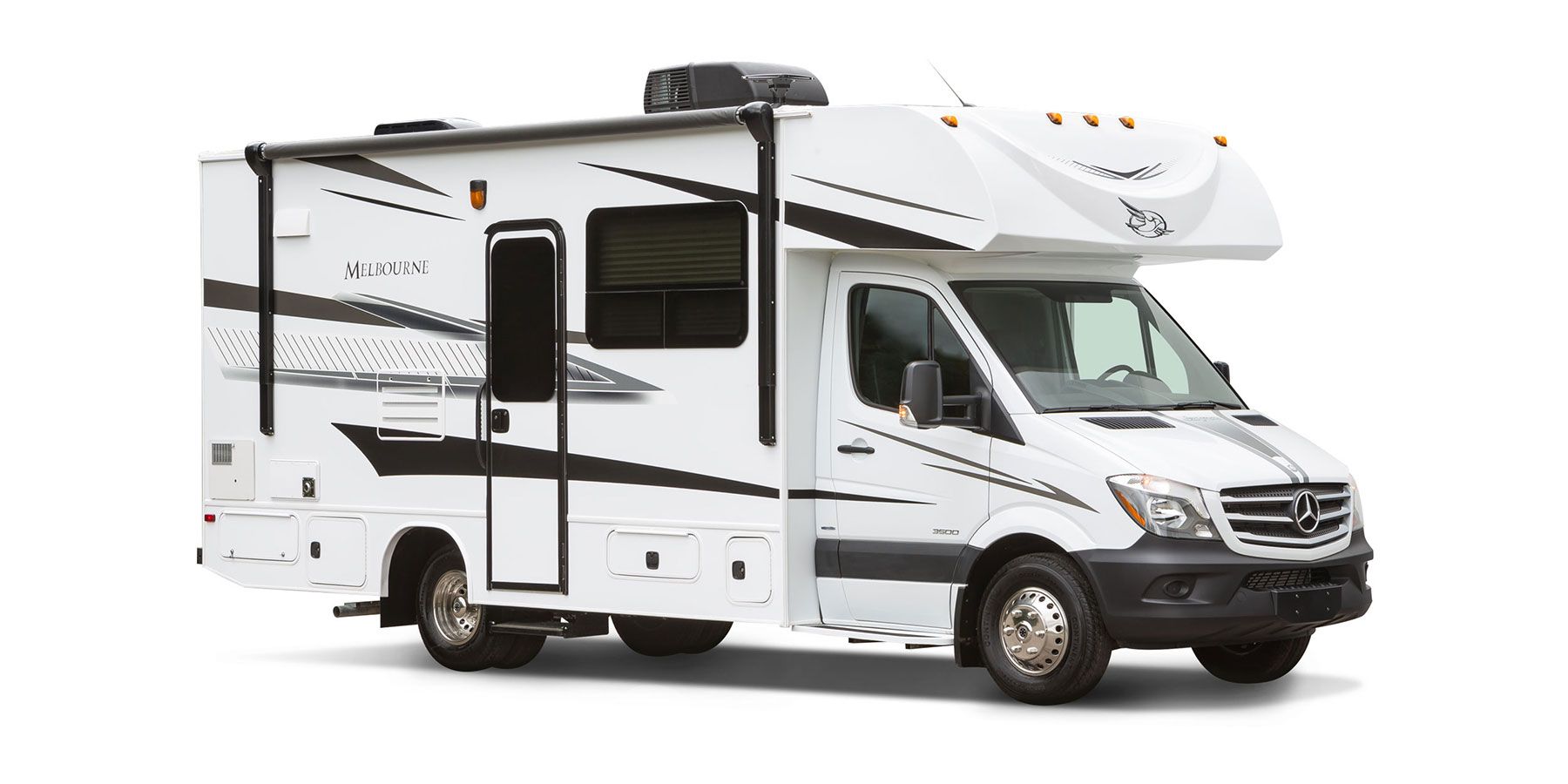 If a Class A motorhome is too big and a Class B are too little, Class C motorhomes might be just the right size for you.
Class C motorhomes share many of the same amenities as the Class A, but they're just smaller, making it easier to drive and handle, since they are built into a regular pickup truck chassis. They tend to be in middle of fuel mileage too. Class C fuel usage tend to be better than Class A motorhomes.
You can find Class C motorhomes to be much more affordable, making them a family favorite.
TRAVEL TRAILERS
The biggest difference between a motorhome and a travel trailer is that one is self powered, while the other needs to be towed.
The downside of a motorhome is always having to use it to drive around and explore your destination. With a travel trailer, you automatically have the towing vehicle as your transportation as well to drive freely once you've unhooked the trailer. Depending on the size of trailer you are pulling, you will usually require a large and powerful vehicle.
Travel trailers are also have a broad spectrum, with many choices to choose from, including pop-up trailers, toy haulers, mid-sized travel trailers, pods or even your extremely large fifth wheels.
Travelling in a motorhome or trailer
Finally, no matter what kind of RV you are looking to buy or  rent, the RV experience is sure to be a memorable one. Travelling in an RV is usually an awesome experience, so if you find yourself with a flat tire, or the campground you booked, has no room for you, keep your head up!
The best thing about being part of the camper community is the incredible people you will meet, if things are going wrong, if you're not sure on how something works, or if you need to borrow something you forgot, It's a guarantee that the community is there to help you during your adventure.