Note: We've updated this blog to help you find the coolest, most useful gadgets to go camping like a pro. Check it out, gearheads!

Biolite CampStove 2
Biolite's highly portable, electric wood burning stove is by far one of the coolest camping gadgets you can get. It's perfect to cook in any condition, giving you a ton of functionality with LED display and connectivity. You can even use it as a charging station, as it provides 5V of output. It can boil a litre of water in under 5 minutes despite its size, and it cooks entirely without smoke. Check it out!
TOURIT 30 Can Soft Cooler
This may be the best cooler you'll ever own: it's got a ton of room for such a small package, easily fitting up to 30 cans. IT has advanced cooling performance to keep your beers cold for far longer, its impact resistant and 100% leakproof, and has a 3 way carrying system. It's perfect for family RV camping because it has no BPAs, tons of room, and a 3 year warranty! Have a look here.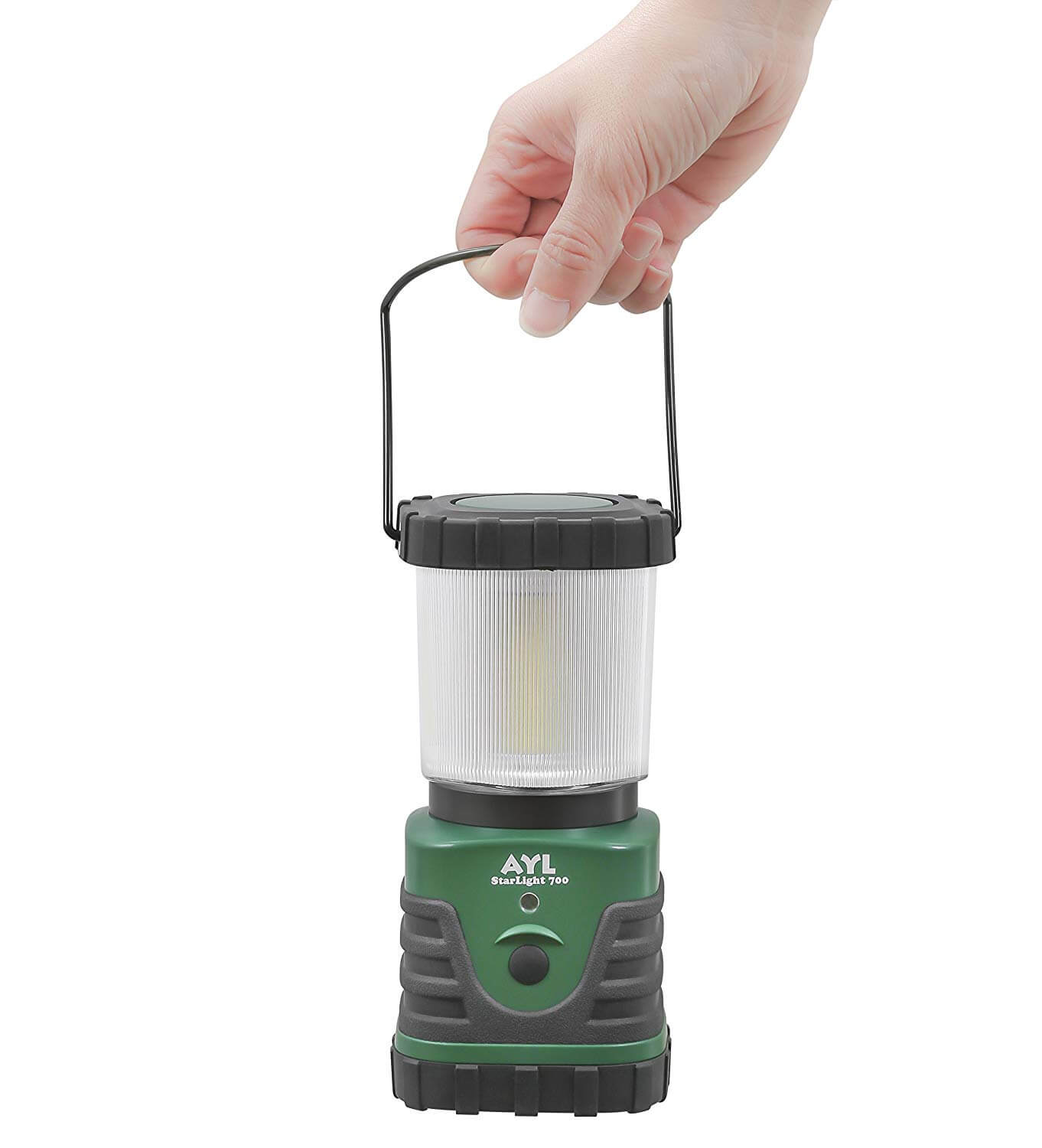 AYL Starlight
Chances are that on your RV camping vacation a good lamp will come in handy, particularly if you're stopping off at a site without power or the generator is running low. The Starlight is perfect for any scenario, boasting up to 6 days straight of continued light. IT uses LED light and it's the most reliable make in the market. It's lightweight, shock resistant, water resistant, and has 3 different lighting modes. You can get your very own here!
Therm-a-Rest Treo Chair
Tired of lugging around old fold out chairs that break or rip too easily? There's an easier way to keep some camping chairs handy with the Troe Chair. They are perfect for tight storage in your RV, lightweight and very easy to use - you just open them like a camping chair and sit back. They are made with strong enough material to comfortably carry 250 lbs, giving you a 13 inch seat that easily fits in your pocket when packed. Check it out!
This one is perfect for those of us who love to do it ourselves and know the value of a small but useful tool. It's inexpensive too. Made out of stainless steel and the size of a credit card, its a genius way to keep essential tools on you at all times, including several wrench settings, knife and saw edges, screwdrivers, can and bottle openers, and a ruler. Don't' leave for the campsite without it. You can get it here, from Amazon.
Keep reading for more amazing gadgets and tools to take with you on the road!


If there is one thing to be said about RV campers in Canada, it's that they sure do love their gadgets — and really, who doesn't? With an interest in cooking, my kitchen is chock-full of all kinds of gadgets to make life easier, and the more diverse the gadget, the better it is.

When it comes to living the #vanlife, whether you only participate in it for a few weeks out of the year, or you live the #RVlife full-time, the following RV gadgets are sure to make your Must-Have gadget list this season.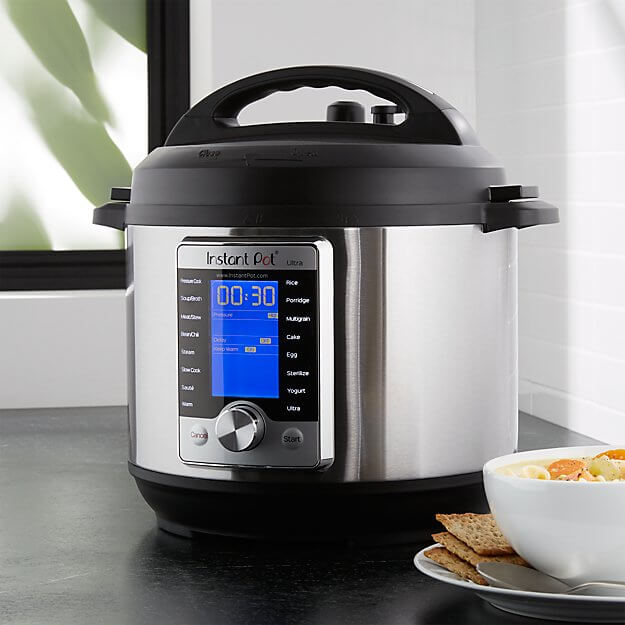 Instant Pot
I find owning a slow cooker invaluable. You just throw all your ingredients in the pot, head out for an adventure, and when you return you have a hot, delicious meal waiting for you. So it shouldn't be a surprise that the first item on my list of must-have gadgets for RV campers in Canada is the Instant Pot.

This little multi-purpose cooker replaces 6 kitchen appliances — with their Ultra model being billed as a 10-in-1 cooker! The Instant Pot base model combines the functions of not only a slow cooker, but also a pressure cooker, a rice cooker, a steamer, a warmer, and much, much more.

Although I'm a proponent of the slow food lifestyle, sometimes you need to get on the road to head out on that next RV adventure. So if you don't have 6 to 8 hours to wait around for the slow cooker, the pressure cooker function of the Instant Pot can speed up cooking by 2-6 times. Not only is it more energy-efficient, but it will also help to get you on the road faster.

Due to its diverse nature and compact design, the Instant Pot is a definite must-have gadget for every RV enthusiast in Canada.

Check out this list of popular Instant Pot recipes for some healthy and delicious suggestions to make on your next RV adventure.
Bluetooth Brake Controller
This next gadget on the list is a tech upgrade to one that many RV campers may already have. If you tend to tow a trailer behind your RV, whether you are towing extra storage or your day vehicle, you likely have an electric trailer brake controller already installed, since it is a requirement for many areas throughout North America.

A brake controller is installed in your RV and activates the trailer's brakes when the RV brakes are applied. There are many models of electric brake controllers on the market, and although they differ in the way they look and the number of brakes they can power, there are typically two different types: proportional and time-delayed.

As a quick explanation of the two, a proportional brake controller will apply the same force to the trailer's brakes as is applied to the RV brakes. So for instance, if you jam on the brakes in RV, the controller will put the trailer's brakes on with the same intensity. Whereas with a time-delayed brake controller there is a delay between the time you apply the brakes in RV to the time the controller reaches the preset intensity of the brakes on the trailer, all of which you can adjust within the settings of the controller.

A recent addition to the brake controller market is the introduction of a Bluetooth Brake Controller system, which is designed to be installed on a trailer and eliminates the need for modification to your RV.

Powered through the tail lights, this electronic brake controller system can be synced to any smartphone device through Bluetooth and provides the ability to easily monitor, configure, and control brake response right from your phone, making it one of our must-have RV gadgets.
Cast Iron Cookware
Another must-have gadget in my kitchen, whether it be at home or in the RV, sits on the complete opposite extreme of the high-tech Instant Pot. This never leave home without it device that has made the must-have gadgets list is none other than the very low-tech cast iron pan.

A well-seasoned cast iron pan is one of the most versatile low-tech kitchen tools around. Although some RV travellers may find it counterintuitive to pack such a heavy gadget, they may find that they actually don't require as much cookware because a single cast iron pan can serve so many purposes.

Whether it is being used on the stovetop to sear meats, crisp bacon, or even fry eggs, to baking breads and casseroles in the oven, or even used to cook all the above over a campfire, the versatility of a good cast iron skillet definitely lends itself to a spot on the must-have RV gadget list.

Check out these yummy cast iron skillet recipes that you can take on the road with you.
Internet Connection Accessories
Although I am a big advocate of going fully unplugged when it comes to RV adventures, let's be honest, in today's digital world having access to the internet can be crucial. Not necessarily a life or death type of situation, but if you have ever spent more than 10 minutes unsuccessfully trying to connect to that way too weak wifi signal it sure does feel like it.

Many RV resorts, parks and campgrounds are now offering wifi to all of their guests, be it for free or for a fee. At best the wifi signal typically only works when you're within spitting distance of the camp office, so if you are lucky enough to book that oh so coveted secluded spot — you know that one next to the babbling brook, surrounded by trees — your chances of picking up the signal are next to nil. That is of course, unless you have our next must-have gadget for RV campers, the WifiRanger.

This RV gadget not only boosts that weak wifi, but it also provides the capability to tether multiple signals together making it even faster, all within an encrypted connection to keep your information safe when connected to unsecured public networks.

Allowing you to connect to that elusive wifi — only when you really need to — makes the WifiRanger the last on our list of must-have gadgets for outdoor enthusiasts renting or owning an RV in Canada.

What are your must-have RV gadgets? Please feel free to share them with us in the comments section below.