We're thrilled to announce an update to your RV rental listing(s) that will give you greater control over your RV as well as provide crucial information to guests about your RV for safety and trip planning purposes, which will result in more accurate booking requests. We value your feedback, and this feature is a direct result of your valuable insights.
Seat belts, fuel type, and sleeping arrangements
We understand that planning a trip can be a busy and challenging task. That's why we've listened to your feedback and added new listing details that give you greater control over your RV details, and give customers peace of mind when searching for an RV to rent.
Here's what you can expect from this new update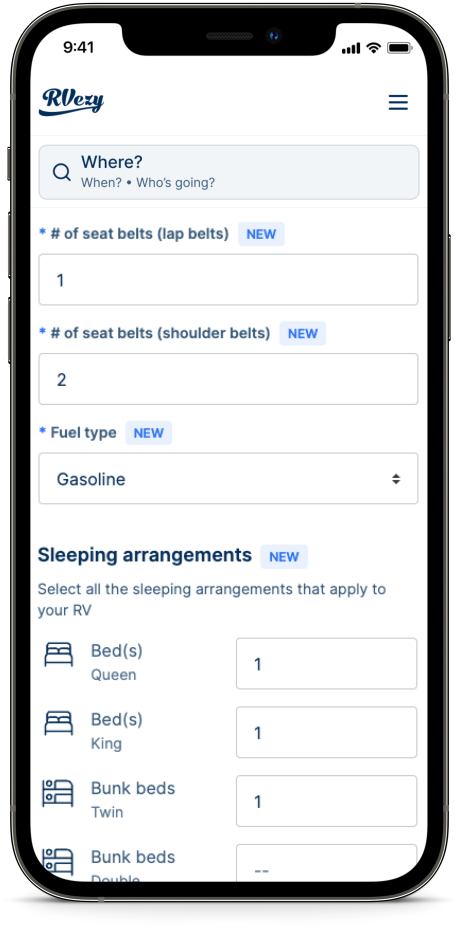 Seat belt information
To make rental decisions easier and safer, hosts can now specify the number of available seat belts in their vehicles. This ensures that everyone can travel comfortably and securely, whether it's a family road trip or a group adventure.

Bed details
A good night's sleep is essential for a relaxing RV trip. To give guests a better understanding of the sleeping arrangements in your RV, hosts can now provide details on the number of beds and their sizes. From cozy double bunks to spacious king-sized beds, this feature allows guests to plan their accommodations with confidence.

Fuel type
Using the wrong fuel type can lead to significant issues. To prevent any misunderstandings or mishaps, hosts can now specify the exact fuel type required for their RV. This eliminates any confusion and ensures a smooth start to your adventure without any fuel-related surprises.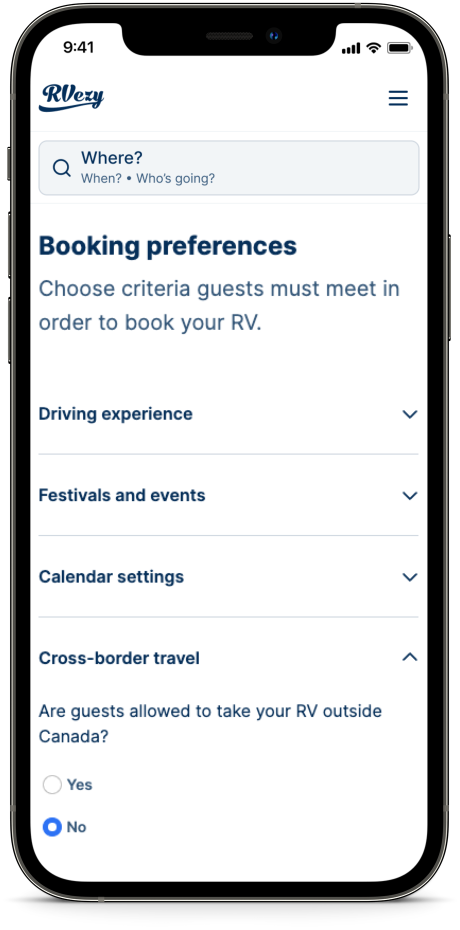 Cross-border preference
Hosts can now update their listing to limit cross-border travel, granting them even more control over their listing and ensuring their RV stays within desired borders.
Ready to update your listing? Head over to your RVezy account > edit listing > details and preferences to include them today.