You've got your RV, and you've planned your first road trip.
What's next?
You need to decide what RV accessories are essential versus which ones are just nice to have.
Lucky for you, you won't have to make the tough decisions because RVezy has done the hard part for you.
We asked RV owners to share their top RV must-haves, and we're passing the list on to you.
We've kept our list short and sweet and focused on the really important accessories that will help protect your RV, save you money, and ensure you get the most out of every RV adventure. This way, you can buy only what you need and still have a bit extra leftover for some RV gadgets or campground comforts, too.
Renting out your RV? Consider including the 10 RV must-haves with every rental. A prepared camper is a happy camper!
The top 10 (and a half) RV must-haves
#1 Wheel chocks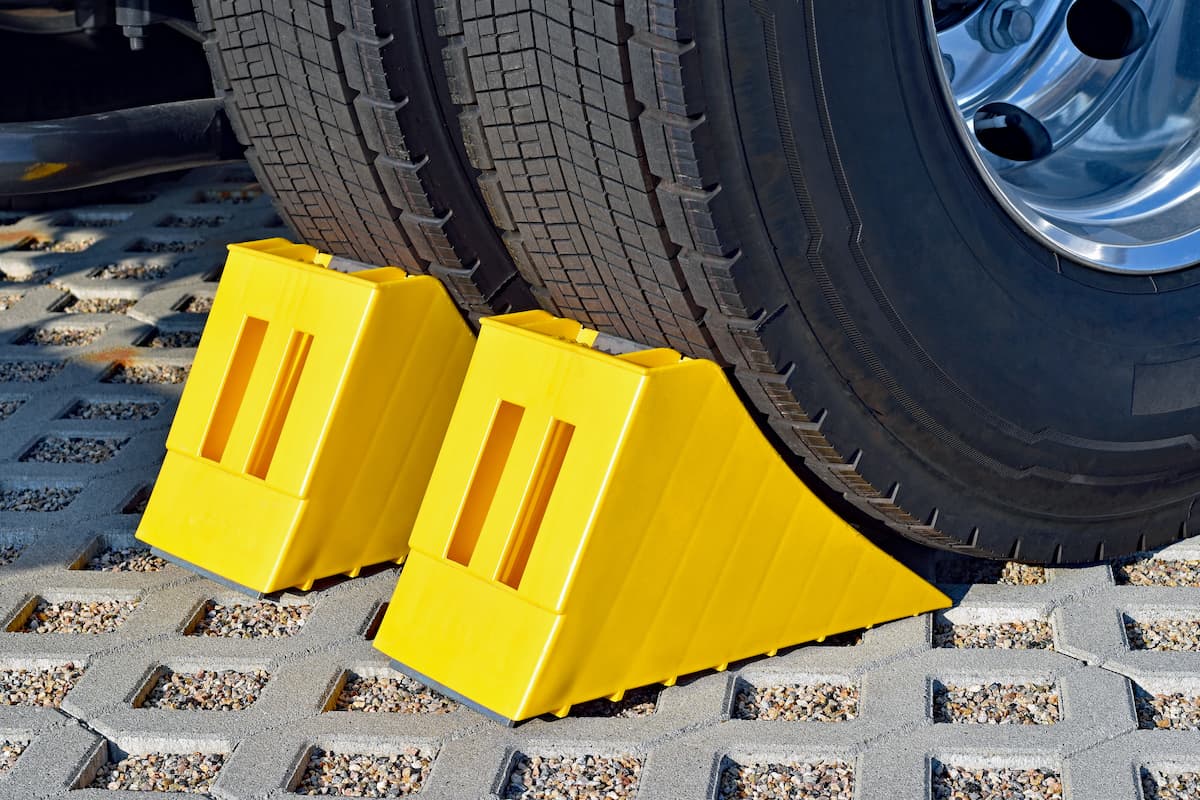 Every RV needs to have a good set of wheel chocks. Wheel chocks act as a secondary safety measure to prevent your RV from rolling in the event of a brake or stabilizer failure, a storm, or movement inside of the RV. Always use wheel chocks in a pair, and position the chocks downhill and below the RV's center of gravity.
#2 Leveling kit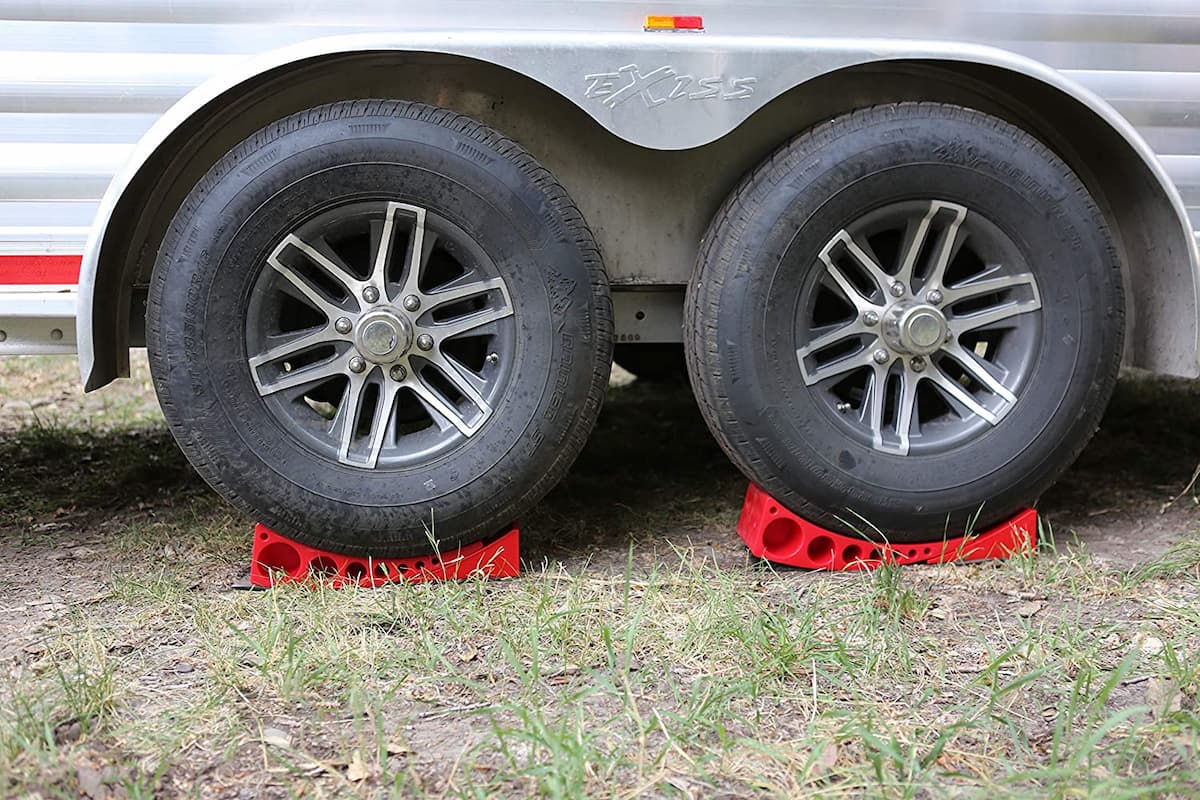 Unlevel RVs cause stress on the frame and create a sensation of imbalance. When an RV isn't level, refrigerators malfunction, water collects in corners of sinks and showers, and tank sensors display faulty readings. All RVs require leveling. Larger motorhomes and travel trailers may have hydraulic jacks with a built-in leveling system, but most RVs on the market require manual leveling. Always keep a bubble leveling tool and leveling blocks, like this Andersen Camper Leveler and Chock Kit to help level your RV and keep your systems operating correctly.
#3 RV power cord adapters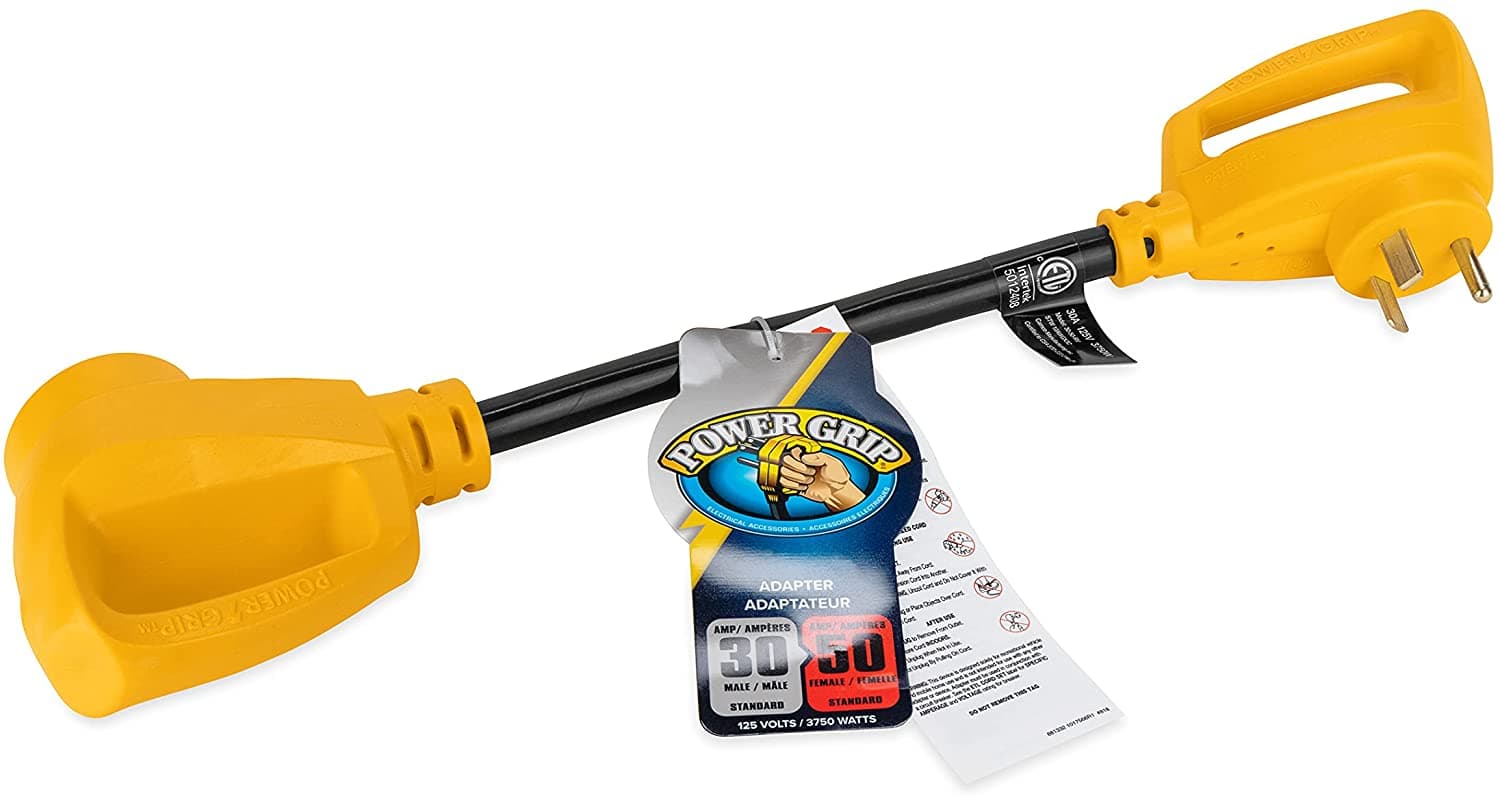 RV power cord adapters convert RV plugs to work when electrical service does not match the RV's plug. RVs typically have high voltage 30-amp or 50-amp power plugs. The two most common styles of RV power cord adapters are the dog bone and the puck-style adapters. Always keep your adapters with your other power supplies just in case you need to hook up to a connection with a different plug.
RVezy pro tip: When using a power cord adapter to move from 50- to 30-amp or 30- to 15-amp, avoid overloading your electrical service. Running two high-voltage systems at once, like a hairdryer and the microwave might trip a circuit.
#4 Portable surge protector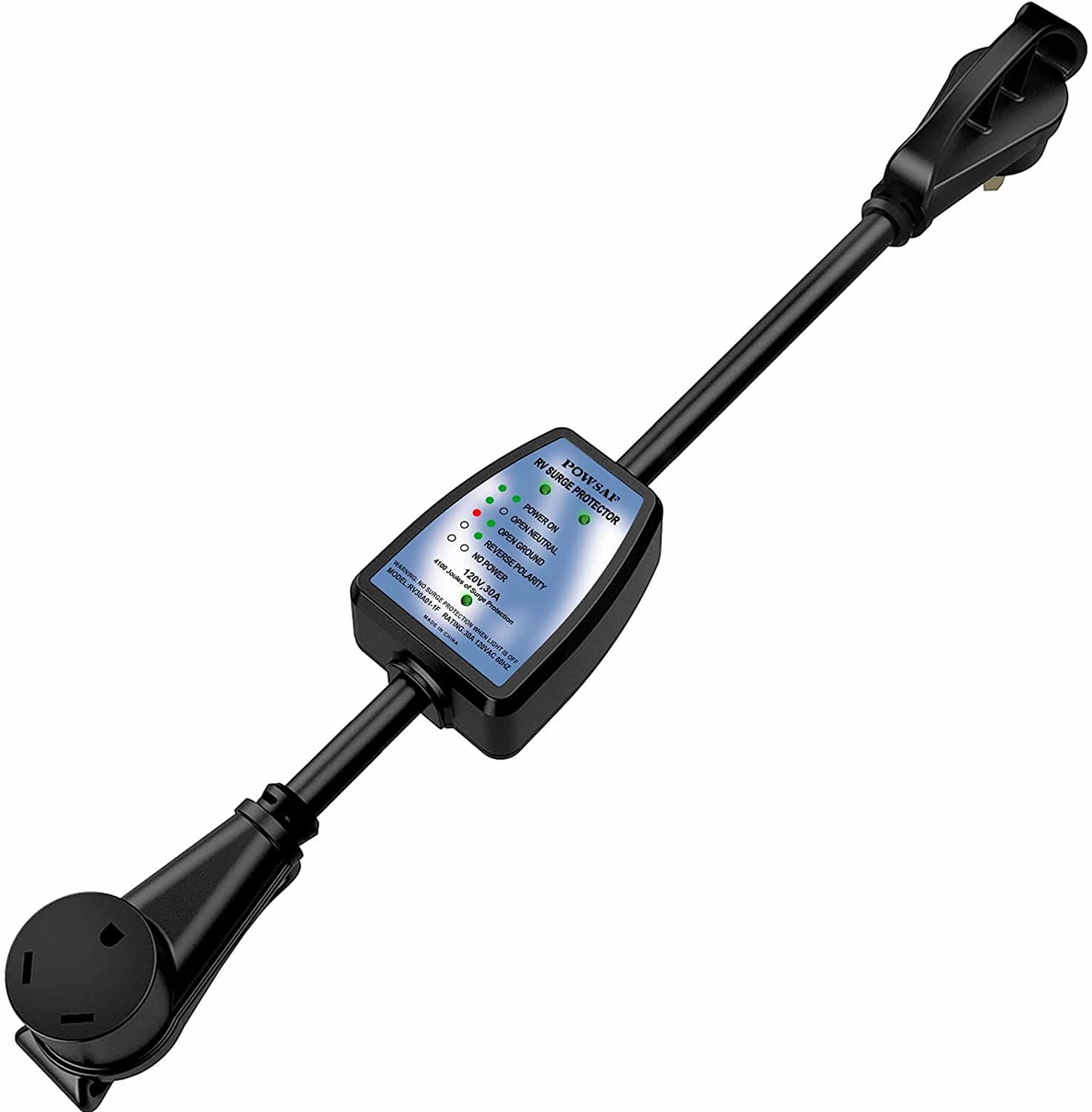 Surge protectors help prevent costly damage to an RV's electrical system. Power surges, low or high voltages, and faulty wiring can all damage your RV. A portable surge protector plugs directly into the electrical pedestal at a campsite and acts as a buffer between the campground's electrical service and the RV. Portable surge protectors vary in price depending on the level of protection the device provides. Purchasing a more expensive surge protector will protect your electrical equipment and give you peace of mind. Paying a few hundred dollars for a surge protector could save you thousands of dollars in electrical repairs should something go awry at the campground.
#5 Inline water pressure regulator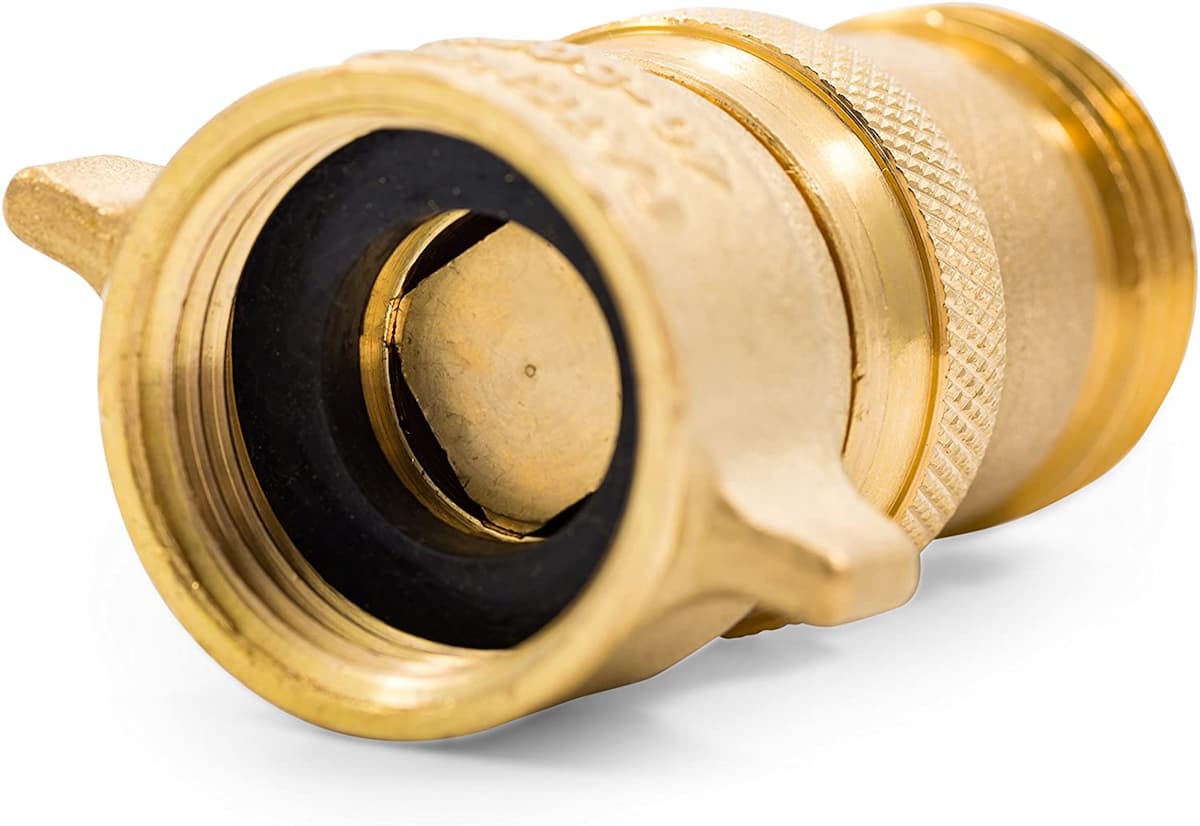 Protect your RV's plumbing system from high water pressure by using an inline water pressure regulator. Attach one end of this little brass device to the campground's water faucet and the other end to your freshwater drinking hose. The regulator reduces water pressure safely and consistently and helps prevent pressure-related water damage or leaks.
#6 Freshwater hose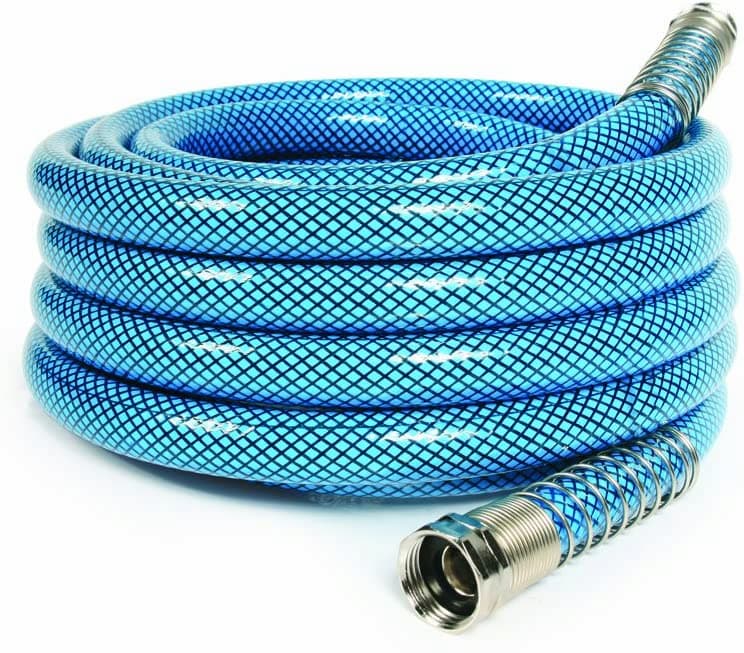 Always use an RV drinking water hose for your RV's water supply. RV drinking water hoses differ from garden hoses because RV water hoses have a thicker construction, are extra durable, BPA-free, lead-free, and phthalate-free. Most RV drinking water hoses are white or blue to help differentiate drinkable (potable) water hoses from nonpotable, RV black water hoses.
#7 Inline water filter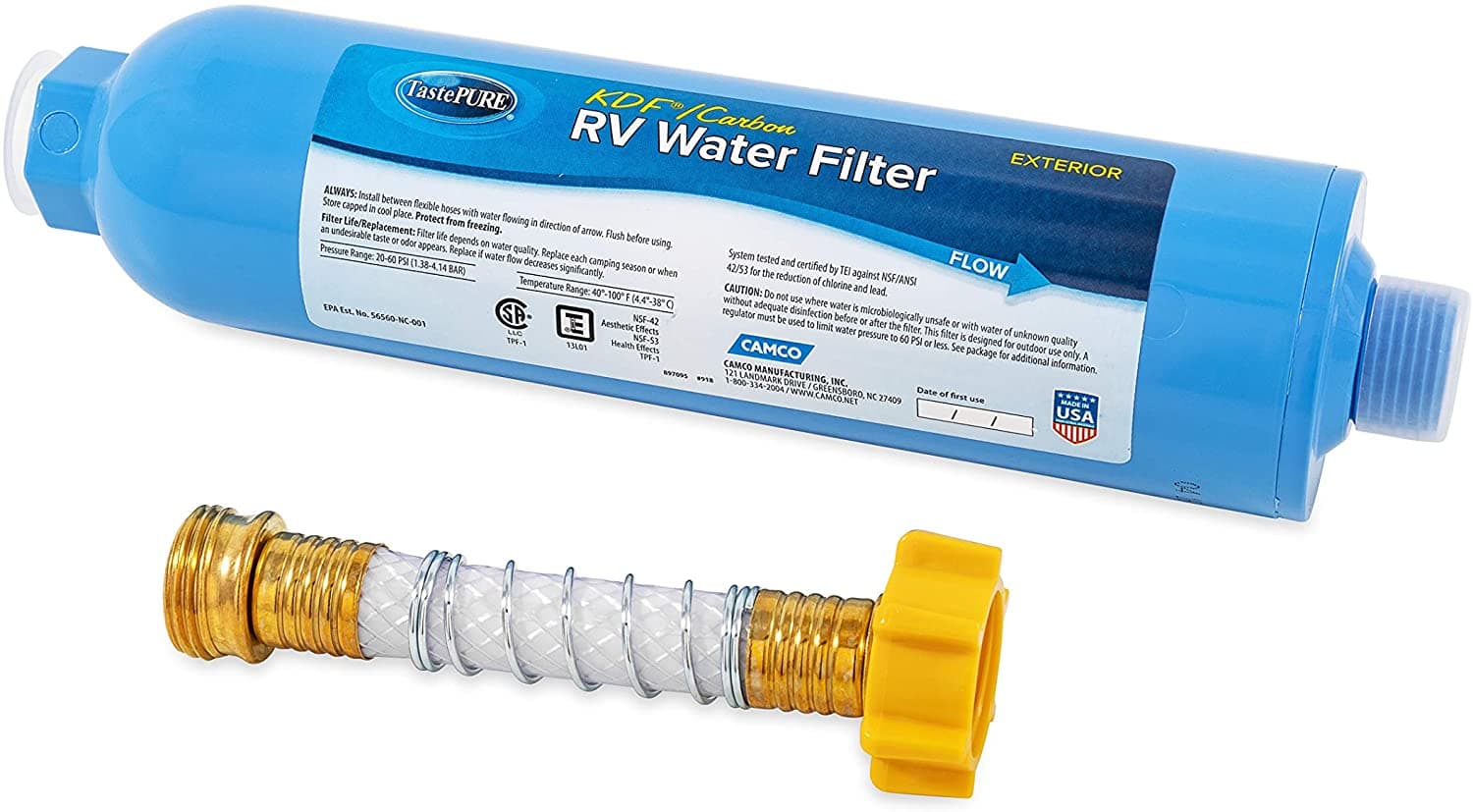 Filtered water is safer, cleaner, and tastes better. RV water filters reduce sediment buildup in the freshwater tank and help the water taste better. It's not necessary to install expensive or heavy-duty filters unless you use your RV full time. Most RVers find that an inline water filter is effective, easy to use, and inexpensive.
#8 Black and gray water sewer hose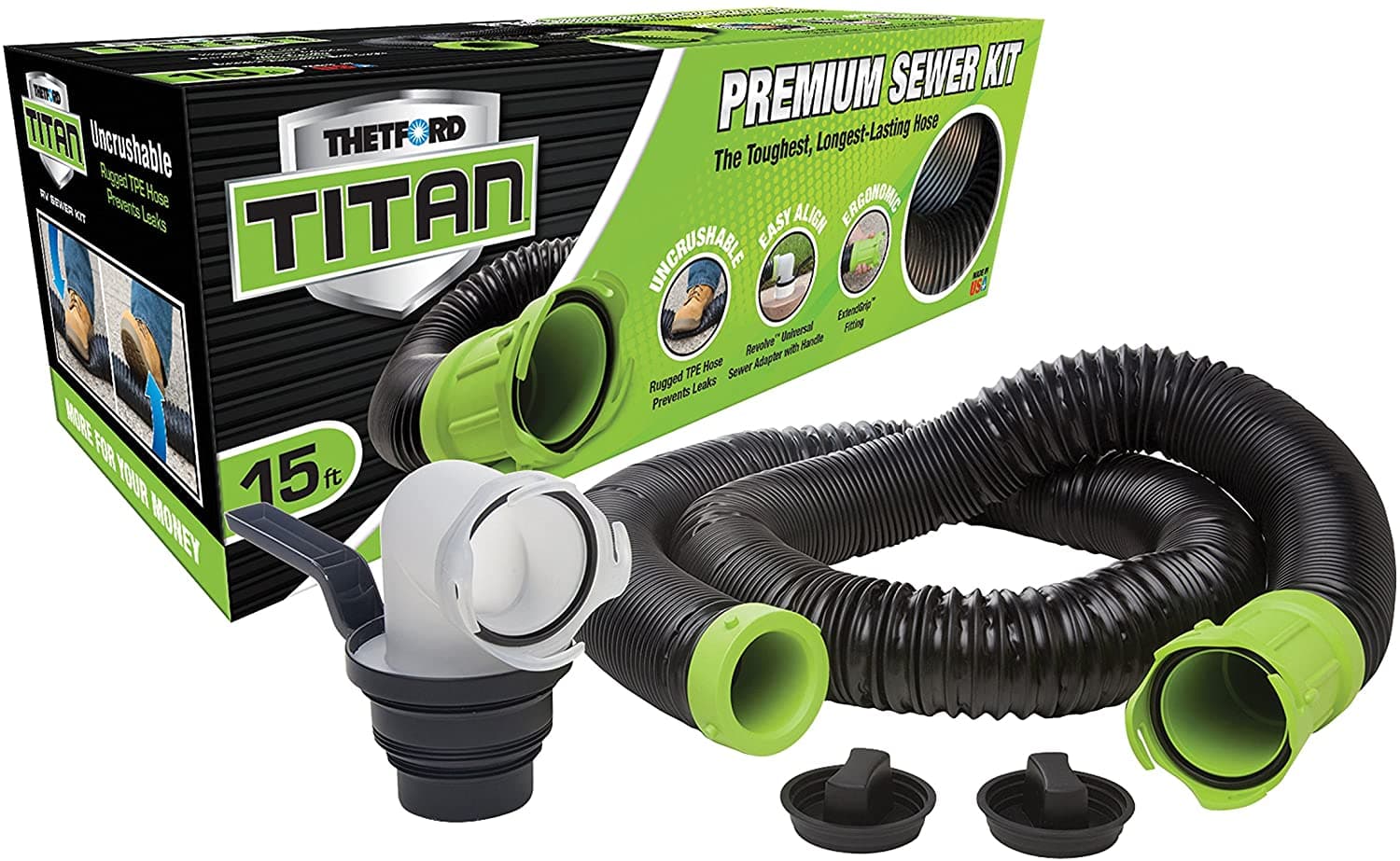 An RV sewer hose is a must-have for self-contained RVs. The sewer hose attaches to an RV's black or gray water tank and helps provide a safe and sanitary way to dump the liquid waste from the holding tanks into an RV dump station.
#9 Headlamp, flashlight, or lantern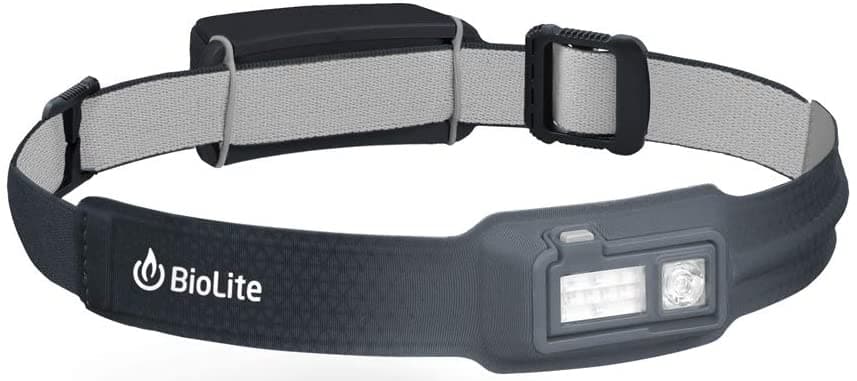 Always keep a headlamp, flashlight, or lantern with your RV supplies. You never know when you might need to set up camp in the dark or walk to the restroom in the middle of the night. Campers often opt to buy solar-powered or USB-powered lights because they eliminate the need to carry or dispose of extra batteries.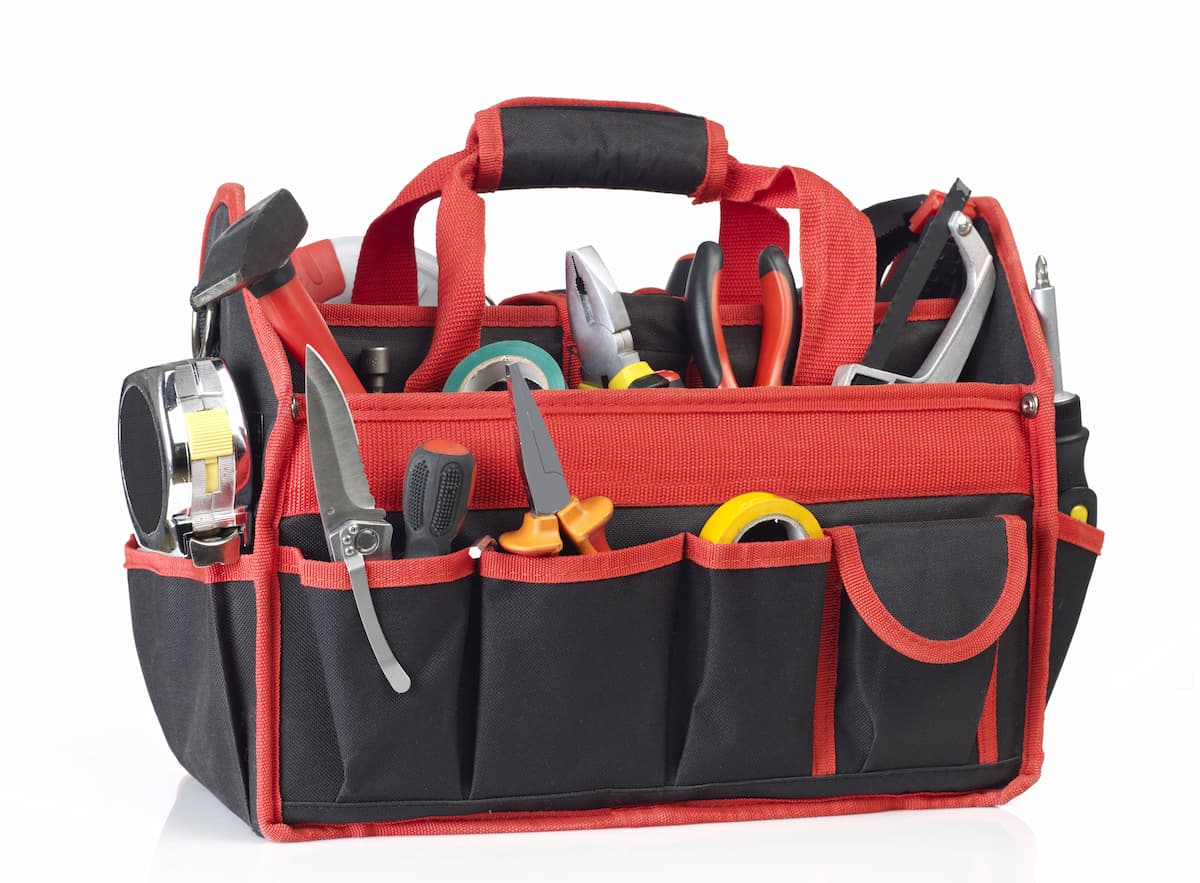 Got duct tape? Next time you head out on the road, fill a small tool bag with some of the basic supplies you might need to tighten a loose screw or repair a broken camp chair. Start with some duct tape, scissors, a Phillips screwdriver, a flat-head screwdriver, plumbing tape, and a wrench set. Then, as time goes on, add a few more tools and supplies as you see fit. Most RVers also add spare fuses, extra hitch pins or clips, lubricating spray, zip ties, and paracord.
#10.5 Cell phone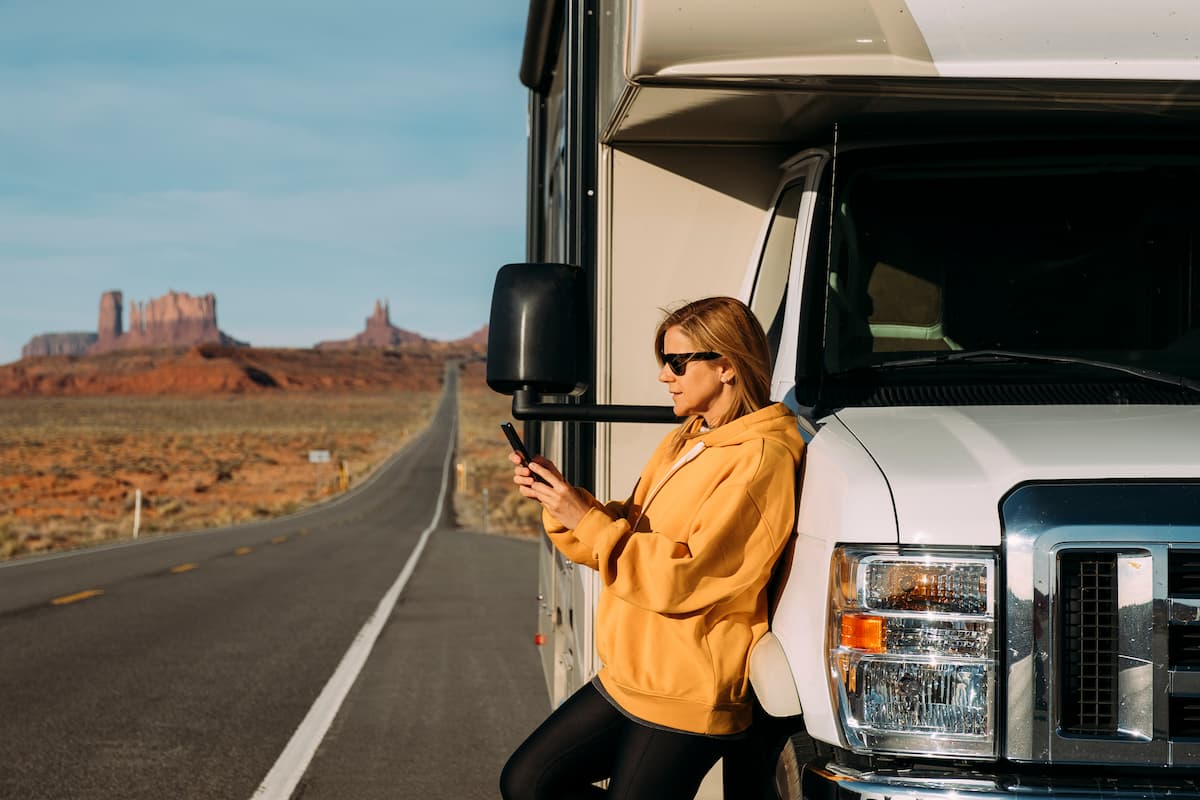 The last RV must-have is your cell phone. Why? Your phone gives you access to the best mobile RV apps for road trips and connects you directly to the RVezy app. RV owners can manage their bookings through the app and connect with renters while they're on the road. In addition, renters can reach out to owners with questions with a touch of a button. While a cell phone isn't technically an RV must-have, it's an RVezy rental essential and helpful in almost any situation.
RVezy renter tip: Every RV you rent on RVezy is unique. During the departure, walk through the RV with the owner to learn how to operate the unit and discuss add-ons or accessories.
Summary
Packing your RV for a successful road trip doesn't have to be complicated. As long as you can level your RV, connect to electricity, water, sewer, and troubleshoot the unexpected, you're good to go!
Preparation makes every road trip a bit more EZY.
Interested in renting out your RV? Learn more about listing your RV.
Ready to book your RV adventure? Explore popular RVs near you.