The sharing economy is changing the way the world works.
Pioneered by companies like AirBnB and Uber, it has started a snowball effect which is building into something big.
The sharing economy is being supercharged by today's technological trends, like the surge in smart phones and fast widely available internet. And it is showing some serious benefits!
Most notably, it is increasing the ownership of assets among the people. The RV sharing economy, in particular, provides an ideal example. It relies on RV owners to rent out their RV to vacation seekers in need, facilitated by a comprehensive sharing platform like RVezy.
It has turned RVs, which would normally be sitting in a garage or under a plastic cover in a backyard, into a stream of income for the owner and an affordable vacation for the renter. So, instead of RV ownership being dominated by RV rental companies, it is shifting back towards the people, which in turn is boosting RV sales.
In 2018, some of the world's largest RV names like Winnebago and Thor Industries are reporting higher than ever sales, and there is no doubt that RV sharing has had an impact on that trend.
Here are the key reasons why:
The RV Sharing Economy Turns RVs Into Investments
It provides a way for RV owners to subsidize their up front purchase costs, registration costs, insurance costs and ongoing servicing requirements.
An RV was traditionally a burden on it's owners, only providing recreational value in return. Now, RV sharing has completely revolutionized what it means to be an RV owner.
Using an experienced RV sharing platform like RVezy, an owner can make anywhere from $50 to $250 per night by renting out their RV (depending on which type of RV they own). On average, during rental periods, earnings for one RV can hit $1400 per week!
This revolution is turning RVs into long term investments, almost like a second property. This is attracting more and more buyers, particularly Baby Boomers who are seeking extra forms of income during their retirement years. And having a mobile home ready to explore after retirement is a nice cherry on the cake!
However the Baby Boomers are not alone. The proportion of young RV owners is increasing too. It provides them with an extra income stream to help achieve their goals.
Which leads us into the next point.
It Creates The Next Generation Of RV Lovers
Younger generations who previously could not afford to rent an RV, now have the opportunity to do so and experience the glories of RV life. An RV rented through an affordable sharing platform like RVezy can be half the price of a traditional RV rental company.
Renters have options like a budget tent camper for as little as $50 per night, right up to luxurious motorhomes which sleep can 6, 8 even 10 people, with every creature comfort you can fit into 30 feet of recreational vehicle, for $150 per night or more.
It's perfect for young and middle aged families to explore and experience the many beautiful environments North America has to offer.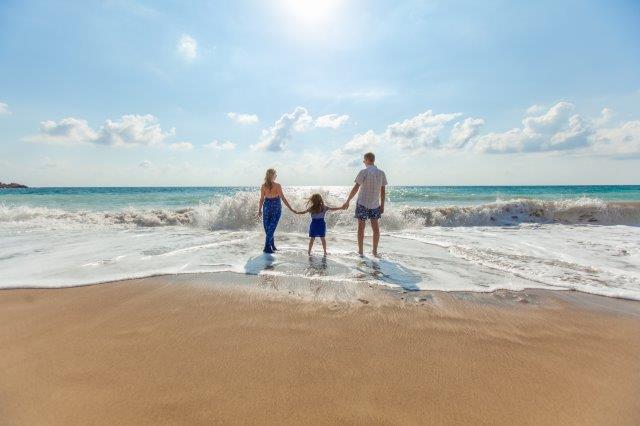 It also opens up affordable travel and mobile accommodation for all sorts of activities like skiing, music festivals, family and friend gatherings and just about anything else where accommodation and travel is essential.
The humble yet unforgettable roadtrip is now available to all.
As a result, the RV Sharing economy is fostering a love for RVs in the younger generations. When they are in the financial position to become an RV owner, they will more likely do so having experienced the RV life, and will thus keep the RV sharing economy snowballing onwards!
You Can Try Before You Buy
People of any age can effectively test the RV market and find exactly what class or model of RV they would like to purchase in the future, without the high rental prices we have come to expect from traditional RV rental companies.
And the experience you get with an RV sharing company like RVezy will leave you with a pleasant reminder of how good RV travel can really be.
Which provides a segway into our final point.
The RV Sharing Economy Puts Customer Service First
The final key part to the RV sharing economy, and a contributing factor helping people enjoy RV travel and thus providing incentives for sales, is the sharing platform itself.
Companies like RVezy link owners and renters together for maximum mutual benefit.
The job of RVezy is to make sure both parties have an overall memorable experience. Traditional RV rental companies may be more worried about covering their own RV costs, and as a result, can under-perform in terms of customer service.
Here is a few examples of the extent to which RVezy strive for high quality customer services and experiences:
Customer Support
An easy, hassle free online rental system provides simple entry into the RV sharing community.
It provides bilingual support to cater for the French and English speaking parts of the Canadian community, as well as a range of support channels like instant messaging, email and contact numbers.
A Smooth Rental Experience
Insurance is covered. 24/7 roadside assistance is covered. Administration processes are covered. Everything needed to facilitate a safe, enjoyable and successful RV rental experience, is covered.
Rental checklists are provided to ensure RV owners step the renter through things like RV setup, tear down, and even take them on a quick demonstration drive!
This direct access which renters have to the RV owner can provide vital information about the RV's unique do's and don'ts, which only an owner could know.
A Smooth Owner Rental Experience
Owners can simply sign up, upload some charming photos of their RV, and they're ready to reap the benefits. Plus they have full control over who they rent their RV too.
RVezy simply ensure that renters are verified and qualify through an insurance check, so that every RV is in great hands.
All transactions, including the income generated by an RV and managed through the RVezy sharing platform are secured and guaranteed with direct deposits.
Ultimately, RV rental by the owner is made simple and safe.
RV Sharing Economy Conclusions
There is no doubt the RV sharing economy, through industry leaders like RVezy, is playing a significant roll in boosting RV sales and energizing the RV industry.
It is helping to push the ownership of RV assets back to the people, and bringing the RV industry into the twenty first century.
To enter the RV sharing economy, come and join the growing community at RVezy.