We've put together some of the coolest, most amazing, and weirdest units on RVezy! Have you found any cool RVs that belong in this list? Let us know on our Facebook page!
No matter where you're headed throughout North America, we've got some seriously cool rigs you could take on your adventure: camping, parties, events, tournaments - you name it!
These RVers have really put time, effort, and love into their rigs - and the results are amazing. Check it out!
The A-Team Van
If this one interest you, you'll know it comfortably seats 4 and can perform in any situation. This iconic van is perfect for any outing or mission, particularly a Halloween party where you can show it off. It's also great for an extended road trip or camping just about anywhere; its outfitted with a double bed, it's got plenty of room for stowing equipment, and you can even smoke a cigar after a successful outing (smoking allowed).
---
The Expedition Trailer
Take on the wilderness with this incredibly affordable and versatile trailer. Check it out!
"This teardrop style trailer is fully equipped to take you off grid in style and comfort. Can be pulled behind most SUVs. It's very maneuverable and easy to tow. Fully insulated and heated allows the possibility of camping in all 4 seasons! The trailer features:
solar panel and charger, bluetooth sound system, TV, 45L fridge/ freezer, fully equipped kitchen, on-demand hot water, two burner cooktop, tons of exterior and interior storage, outdoor shower, interior fan, USB charge ports, fully insulated interior, roof rack, 120V 1000W inverter, dual deep cycle batteries and onboard charger, electric brakes AND controller, propane tank."
---
The Argosy Airstream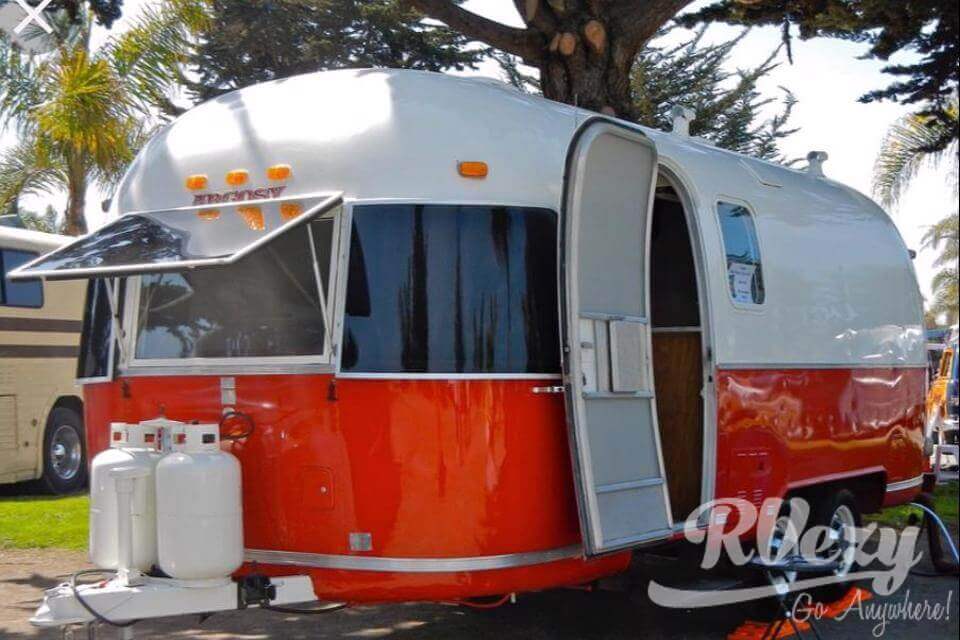 One of the best things about RVing is the lifestyle that is really represents - the American dream on wheels, a real slice of Americana. With this RV, you'll get the perfect classic experience and feel of the most iconic models ever assembled.
---
Fuel Efficient and Sharp Looking
Headed to Canada's fabled North? You'll be able to go anywhere with this incredible travel lite trailer. It's fitted to keep you warm and get you anywhere in comfort - with a furnace, stove, kitchen amenities and plenty of room you'll want for nothing in your trek up north. You can also have it delivered by the owner right to your spot!
---
Unit # 01 - Yukon Wrangler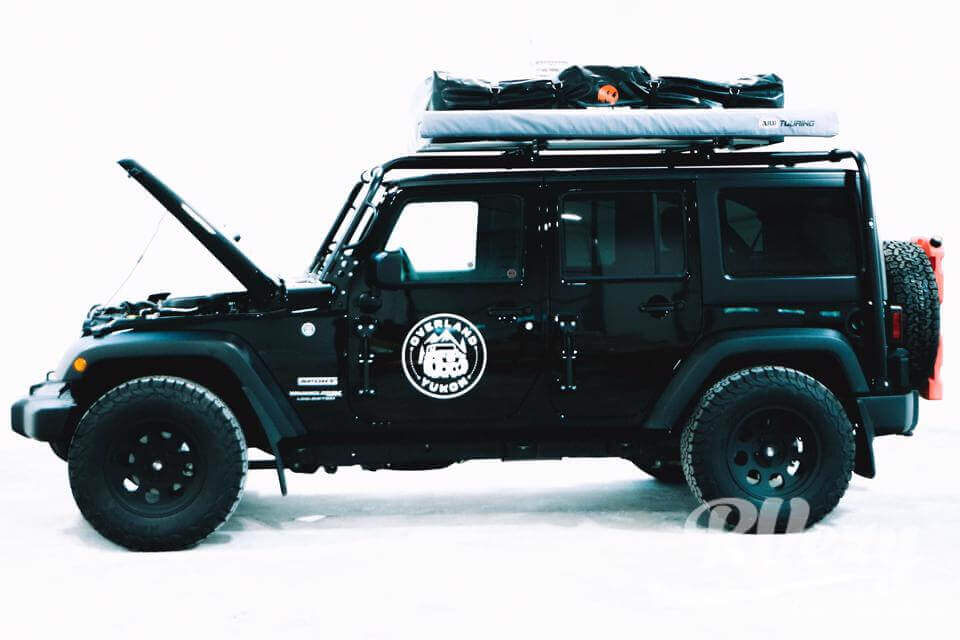 Conquer the north in this incredible Wrangler, fully equipped for the most challenging environments the Canadian North has to offer. It has tons of features that redefine all-terrain, and it comes with 200km per day, perfect for any type of long-range adventuring or exploration.
---
The Falcon - Brand New Ultra Lite Travel Trailer
Travel in futuristic luxury with this stunning travel lite trailer - brand new and with everything you could possibly need to go camping anywhere, to host friends or family without giving them the couch, or even to host invitees to an event or tournament. It's pet friendly, very easy to set up, and can be towed by just about any vehicle with a hitch. Delivery is also available!
---
Luxury Couples Getaway
Headed to Alberta? Whether it's for an extended road trip, a festival tour, an important tournament, or even for work you won't get more luxury and comfort at a 5 star hotel with this Grande Design. From incredible wood finishes and leather seats to a complete array of amenities, this is the luxury option for real glamping.
---
Ruby Red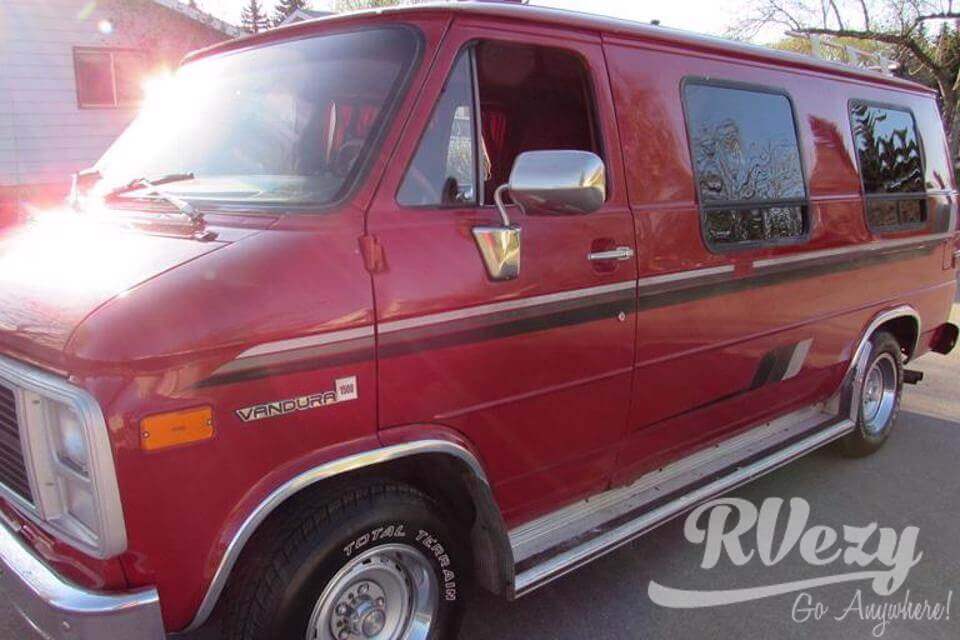 Ruby is the surfer's dream, and perfect for going to concerts, events, camping, beach outings, and so much more! The classic camper van experience awaits! It's really affordable too, and available with delivery!
Have a look at Ruby's listing here!
---
Shelly the Campervan
This is a perfect van for couples and the young at heart to explore Canada's amazing east coast. You'll never want to leave the Maritimes with this classic model, where you can sleep, hang out, store your gear, cook, and most of all, travel when and where you like.
Check out the monthly discount!
---
40 Feet of Fun
Travelling or hosting a big group? Want to impress and make amazing memories? Check out this sweet offer: This fifth wheel is about as big as they come, and you could easily sleep a small battalion. While you'll need the right vehicle to tow it, you won't find a luxury hotel for up to 8 people for such an amazing price!
---
HERE ARE SOME BONUS RVS!
Disclaimer: these are humorous additions to our site we are aware of, somewhere in the realm of real and not real.
Morticia
Do you have a dark sense of humor? Then Morticia is what you're looking for! Perfect for a gag, a little joke, a Halloween party, or even a romantic weekend for the very eccentric. You won't get the amenities, but if you're interested then you're not likely discouraged.
"Cool hearse, drive like a Caddy because it is. Double bed in the back, mood lighting. A beautiful romantic weekend away in Mortictia."
---
Nothing says Vacation like a Ford Model T
"Fully restored and in its original "Black" colour scheme, this Ford Model T is the epitome of camping. Starting to rain? Crank the roof system closed and painstakingly seal all the windows. Ready to sleep? Get into the fetal position and just sort of, there, you go, yeah but oww get off my, okay I think, I think, ahhh there. Ok now get ready for 5 hours of bliss as you are protected from the elements and comforted by the patent leather interior. No need for an alarm to wake up - the car will warm to 47C by the time the sun is crossing the horizon so the impossible-to-breathe sauna-like conditions inside will trigger your body's panic response in time to crank the roof open and hop out into that morning air. Gasping for breath you'll stretch your arms and be ready for a lotus pose in the pines in no time."
---
The Beebus
Currently under construction but we could not leave it out! Stay tuned for the official announcement from The Beebus team. The plans for restoring this school bus will make your jaw drop!
Check in on their progress here!
Have you seen any cool RVs that deserve to be on this list? Let us know!