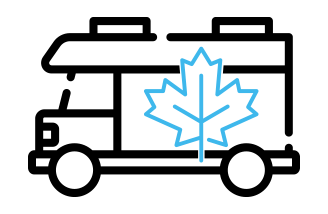 Best 36 RV Rentals near
nunavut, iqaluit
$100 Night
Family Friendly Glamping
Yellowknife, Northwest Territories
$150 Night
Aventure
Saguenay, Quebec
$100 Night
Glamping with the family
Churchill, Ontario
$300 Night
Coachmen Encounter
Orleans, Ontario
$109 Night
Roberto le Winnebago Classe A confortable et spacieux
Sorel-Tracy, Quebec
$255 Night
MERCEDES-BENZ - SPRINTER 2500 4X4
Quebec, Quebec
$135 Night
2013 Thor Majestic
Lorraine, Quebec
$85 Night
Ford E-350
Trois-Rivieres, Quebec
$245 Night
Kilométrage ILLIMITÉ! Réservation 2020 seulement! Maintenant.
L-epiphanie-, Quebec
$110 Night
Airstream Class B
Montreal, Quebec
$45 Night
BILLY LE BOLER
Sherbrooke, Quebec
$225 Night
Popular unit with returning delighted customers...
Bromont, Quebec
Motorhome RV Rentals near
nunavut, iqaluit
$250 Night
Holiday Rambler - Vacationer
Cayuga, Ontario
$170 Night
Coachmen - Concord
Casselman-, Ontario
$210 Night
ALP - Voyager
Barrie, Ontario
$175 Night
Jayco - Redhawk
GATINEAU-GATINEAU, Quebec
Trailer RV Rentals near
nunavut, iqaluit
$115 Night
Glendale - Glendette
St-Catharines, Ontario
$150 Night
Escape - 191bh. / Ingersoll
Ingersoll, Ontario
$150 Night
Kz - Escape 191bh / London
London, Ontario
$150 Night
Executive Suite - Forest River - Sabre Cobalt 5th Wheel
Peterborough, Ontario
Family Friendly RV Rentals near
nunavut, iqaluit
$150 Night
Gonna be great
Ottawa, Ontario
$250 Night
Forrest River - Georgetown
North-Gower, Ontario
$175 Night
2019 BRAND NEW APEX 289 TBS - A Luxurious Family Trailer for a perfect Glamping Experience!!!
Mississauga, Ontario
$150 Night
Comfort and Roomy
Pulinch, Ontario
Pet Friendly RVs near
nunavut, iqaluit
$100 Night
FunFunder Toy Hauler - for all your fun!!
Cobden, Ontario
$210 Night
Sunseeker - 3250dsle
Niagara-falls, Ontario
$50 Night
$160 Night
Ford - Sterling
Cambridge, Ontario
Vintage RV Rentals near
nunavut, iqaluit
$95 Night
Camper Van
Georgina, Ontario
$170 Night
$120 Night
Safari condo junior 99
Saguenay, Quebec
$175 Night
The coachmen Mirada 2000
Quebec, Quebec
RV Delivery near
nunavut, iqaluit
$200 Night
Fleetwood - Bounder
Orono, Ontario
$130 Night
$135 Night
Golden Mile
Kawartha-Lakes, Ontario
$225 Night
Mighty McGregor
Saugeen-Shores, Ontario
Local Iqaluit Attractions
Sylvia Grinnell Territorial Park
Just minutes away from Iqaluit, this incredible park covers the primordial tundra valley, icy rivers, and stunning waterfalls that make up the True North. It's the destination for real explorers who dream of catching rare finds like the arctic char, spotting unique fauna like the woodsia fern, or simply chasing after the aurora borealis in all of its glory. The park also has incredible archeological draws, including artifacts and sites used by the Dorset and Thule peoples. You'll be able to see arctic foxes and hares, caribou, and dozens of species of birds. It's always worth keeping in mind that camping this far north is always considered wilderness camping, so plan accordingly.
Qaummaarviit Territorial Park
Qaummaarviit is a real must-see, and not just for those who love archeology and human history. The Island's name means "the place that shines", and experts now believe the Thule peoples frequented this island off Peterhead Inlet for its incredible biodiversity. You can see a small village of 11 semi-buried houses dating back thousands of years, and have an idea of what life was like for the original inhabitants of the Island. The park is filled with interesting and revealing archeological and historic sites with guidance, where you can really dive into the past.
What our community is saying
Find Your Perfect RV Rental
Type a place, like "Ottawa" or "Calgary"