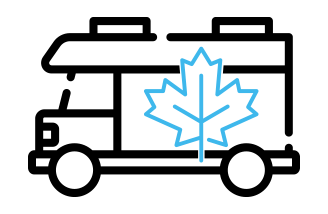 Best 33 RV Rentals near
ontario, niagara-falls
$175 Night
DelRose
Niagarda-Falls, Ontario
$225 Night
Sunseeker - 3250dsle
Niagara-falls, Ontario
$200 Night
summer time fun
Niagara-Falls, Ontario
$89 Night
Amazing fall rates! Bunkhouse & Brand New!
Niagara-Falls, Ontario
$75 Night
The Rock'n Rockwood
Niagara-Falls, Ontario
$230 Night
Fleetwood Tioga Montara
Niagara-Falls, Ontario
$100 Night
i5 Trailer
Niagara-Falls, Ontario
$110 Night
Coachman - Clipper
Niagara on the Lake, Ontario
$200 Night
GMC - Eleganza 2
Niagara Falls, Ontario
$115 Night
Glendale - Glendette
St-Catharines, Ontario
$80 Night
The Family Funster
Fort-Erie, Ontario
$85 Night
Keystone - Summerland Springdale Mini
Niagara-falls, Ontario
Local Niagara Falls Attractions
Niagara on the Lake
Just a few minutes away from the Falls is Niagara on the Lake, one of the quaintest and prettiest towns you'll ever visit. It also has some of the region's best wineries and vineyards, world-class restaurants and boutiques, and really well preserved 19th century architecture. The nearby Fort George is a great place to visit for a tour and, in the summer, you want to make sure you catch the Shaw Festival.
Les attractions locales et terrains de camping
There's lots to do in Niagara - from visiting the Falls or taking a tour beneath them, to all of the restaurants, museums, and tourist attractions that pepper the small city. You can take a short trip over the border to the USA and do some shopping, or take nice stroll though the Butterfly Conservatory, Rainbow Bridge, or the Old Fort. Of course, for RVers there are lots of options: KOA campgrounds is always a solid choice, or you might find yourself at Branches of Niagara or Scott's Family Campground. No matter where you choose, you'll be well places to see everything in the region with no hassles.
RV Delivery near
ontario, niagara-falls
$120 Night
The Avenger
Welland, Ontario
$100 Night
Irving RVing
Thorold, Ontario
$105 Night
2018 KZ sportsman
St-Catharines, Ontario
$115 Night
Hybrid Suryvor Sport
St-Catharines, Ontario
Motorhome RV Rentals near
ontario, niagara-falls
$225 Night
Kira's Kamper
Welland, Ontario
$210 Night
Damon - Intruder
St-catharines, Ontario
$175 Night
Zelda
St-Catharines, Ontario
$225 Night
Perfect Fit, Easy Drivin' - 25ft 2018 Forest River Sunseeker
Crystal-Beach, Ontario
Trailer RV Rentals near
ontario, niagara-falls
$110 Night
Starcraft - Wilderness
St-catharines, Ontario
$100 Night
Jan and Gails hideaway
St-Catharines, Ontario
$100 Night
The Wanderwall
St-Catharines, Ontario
$125 Night
Feels like home
StCatharines, Ontario
Family Friendly RV Rentals near
ontario, niagara-falls
$95 Night
K-Z - Sportsmen 23bhle
St-Catharines, Ontario
Pet Friendly RVs near
ontario, niagara-falls
$150 Night
Glamping Inc
Pelham, Ontario
$100 Night
Wren's Nest
Fort-Erie, Ontario
$115 Night
Happy glamping
Fort-Erie, Ontario
$80 Night
Little home from home
Welland, Ontario
Vintage RV Rentals near
ontario, niagara-falls
$95 Night
Holiday - Rambler
St-Catharines, Ontario
$75 Night
Lemon Pop
Fort-Erie, Ontario
$160 Night
Silver Bullet 1
Burlington, Ontario
$50 Night
Budget Friendly Clean Full-Featured RV
Toronto, Ontario
What our community is saying
Find Your Perfect RV Rental