Good news! We finally made it through winter, and that's definitely something to celebrate. While you may have gone RVing in the winter a couple of times, now there is no excuse to put it off any longer!
Spring camping doesn't get enough credit. The bugs aren't out yet, there is still a nice breeze during the day, and the campgrounds aren't entirely full. Those are definitely some reasons to plan your first RV trip of the year right now, but if you need a couple more, no worries!
The Weather Is Perfect
Of course we have to start out with the weather. Canadian's go through such horrible winters that as soon as spring comes along, we expect the snow to immediately melt and want to pull out our sandals. Spring starts on March 20th and ends on June 21st, which technically means spring has the best weather.
The weather in May and June could be described as perfect, so why do so many people camp in July and August? It's really just about preference and whether you'd rather a cool breeze or humid weather. The weather during spring is a little uncertain since it does rain, but since you'll be in an RV, you're good to go!
While spring may be cold in some areas of Canada, others are super warm. But as soon as May creeps up, we'll be wearing shorts, leaving our winter jackets in the closet, pulling out our bathing suits. If you've never experienced spring camping, you need to book your trip ASAP.
Less Crowded Campgrounds
Like I said before, most people like to take their vacation days to go RVing in July and August. While this is still a great time go camping, spring camping is highly underrated. People think of spring as cold and rainy, but that's not true at all. The sun shines way more than it rains, and if you like your space, then it's the perfect time to go camping.
Most campsites open for the year in April or May, so booking your spot will be easy. If you're thinking about when to take your camping trip with your friends and/or family, why not try the spring time? Try something new, and you'll definitely get your pick at the best campgrounds since it's not the high season.
A Way Longer Camping Season
Hear me out. So many people don't start camping until July or August because they want to wait for peak camping season. While that's still a good choice, if you start camping earlier on, you can take more camping trips!
Why not experience camping in all different sorts of weather? Spring is mild, breezy and always feels fresh. Summer is hot, sunny and easy, and fall is crisp and heartwarming. Don't you want to camp in all of those conditions?!
Lets say you always start camping in August because the weather is the hottest then. Since most campgrounds close in October, you only get two months of camping. But if you start in April or May, you get 6 or 7 months of camping. What one sounds better to you?
Want to Take a Spontaneous Trip?
No problem! Spring is the perfect time to take a spontaneous trip as not all of the campgrounds you have your eye on are fully booked. Want to go camping tomorrow? Next week? Two weeks from now? Spring camping lets you pick up and leave whenever you please.
Just to make sure, you'll definitely want to check with the campground you have in mind before you drive all the way there. While there will definitely be a spot waiting for you, it's good to see what their policy is for booking ahead of time or right on the spot.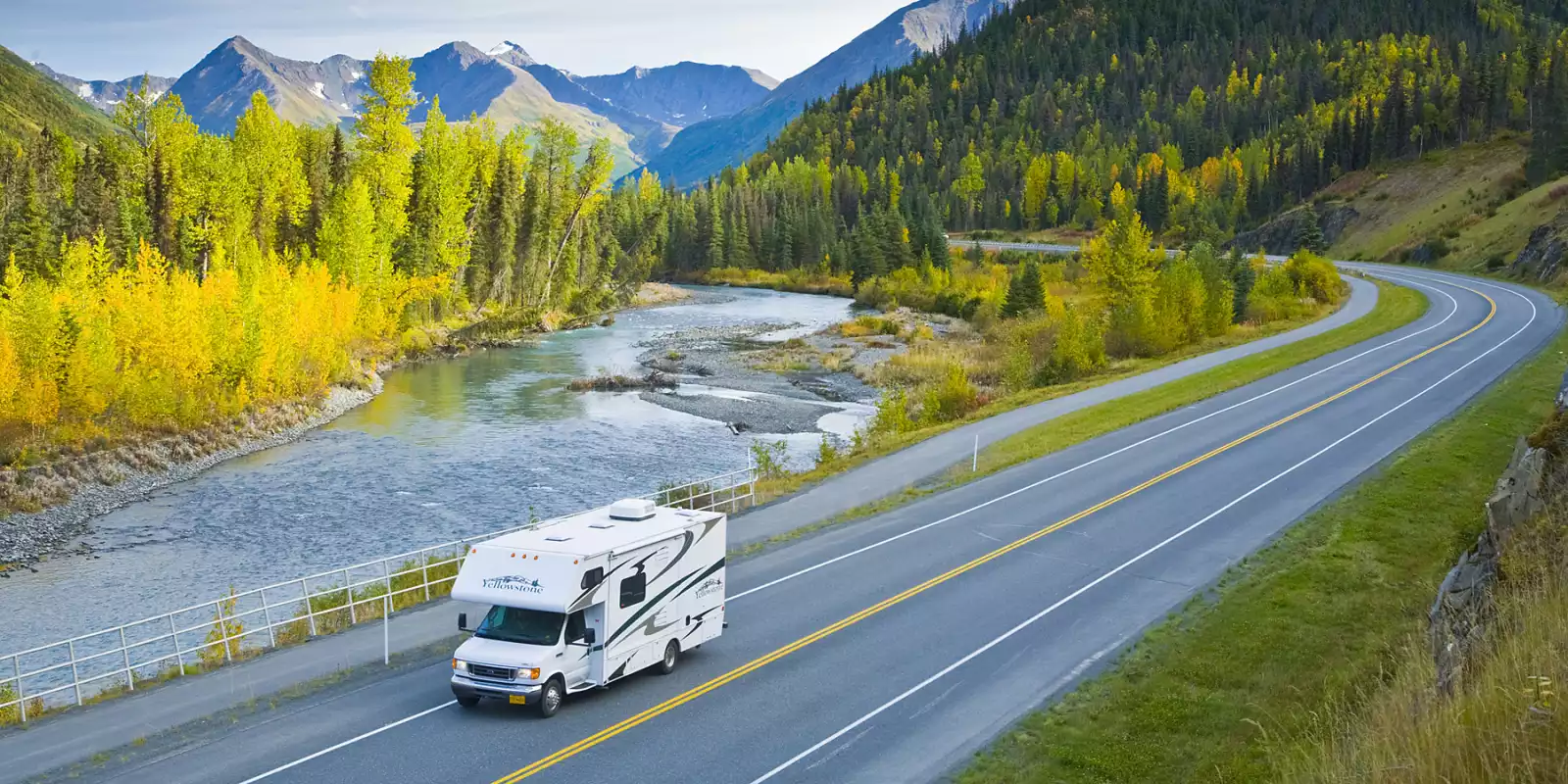 You'll Save More Money
While the price of renting an RV is usually only different in the winter and summer, campgrounds are cheaper in any season but summer. There is less of a demand for campgrounds in the springtime, so the prices go down.
If you've been wanting to check out more popular spots, spring would be the best time to do so. You'll be able to get the campground you want for cheaper, and since it will be less crowded, you can take friends and family along with you!
No Insects Allowed!
Let's all admit that the only thing bad about camping is the bugs. You have to have bug spray on you at all times and still manage to go home with a few bites. However, since the bugs aren't out just yet in the springtime, that's something you don't need to worry about.
The only insect you may have to worry about are bees, but that's manageable. You'll be able to get a good night sleep without the sound of buzzing keeping you up. I recommend keeping bug spray around just in case, but you can leave your citronella candles at home.
You Won't Have Any Extreme Heat Warnings
In the springtime, it rarely surpasses 20 degrees. That means the humidity stays at bay, and on a hotter day there is only a cool breeze. It's not very fun when you plan a trip only for there to be an extreme heat warning.
The health risks of being outside when it's scorching hot is not pleasant, and it can be dangerous sometimes. You can deal with things such as heat stroke, dehydration, sunburns, and more. If you camp when it's still breezy outside, you'll be good to go!
You'll See so Much Wildlife
Even though not all animals hibernate in the winter, they still don't come out as much as they do in the warmer months. If you're a big wildlife person, then camping in the spring is definitely for you. Did you know that most wildlife babies are born in the spring? That means you'll be seeing a ton of baby animals roaming around.
Don't be scared of wildlife! Make sure you don't leave any garbage out and lock your RV doors when you're gone or while you're asleep. Other than that, just admire them from afar.
You Can Enjoy a Campfire Without Overheating
While campfires are great for roasting marshmallows in the summer, it kind of defeats the purpose when it's super hot outside. You're already sweating and then you light a fire to sit by all night, it's crazy! But in the spring, it still gets a little bit chilly at night, which means it's the perfect weather for a campfire.
Don't feel guilty if you light a fire while camping in the winter, spring, summer, or fall! But a fire always feels nicer when it's there to warm you up. You can even grab a blanket in the spring to cuddle up by the fire while you roast marshmallows, and you also won't have to worry about swatting flies away. It's the perfect mix.
Spring Camping Is the Perfect Outing After Winter
Chances are you stayed inside most of winter. It's okay, it happens to all of us. While we're stuck inside from late November to early April, as soon as the snow melts, we become different people. And what better way to celebrate winter being over than with camping in an RV?!
If you're an avid camper, you're probably looking forward to renting an RV or finally taking yours out of storage and planning your first trip. Why not be spontaneous and do it ASAP?! We definitely suffer enough through winter, so spring is a chance to get out early and shake off the winter blues.
So book your RV and your campground and get moving. You need to experience spring camping at some point in your life, and all of the above sound like great reasons to me!