There are people out there who think it's only acceptable to go camping in the summer. As soon as summer hits on June 21st, they believe it's camping season. And while it's a great time to go camping, fall camping is definitely underrated. Why? Well there is no humidity, hardly any bugs, you can witness all the fall colours in full force. You can even eat a large amount of comfort food without feeling guilty!
While camping in the summer is great, fall camping is much more comfortable. You're not sweating from the heat, you can actually enjoy the weather, and you can also put sweaters on and cuddle up! Fall is a great season for camping, but just like any season, you'll need some camping tips to get the most out of your RV trip.
Here are 10 essential tips you need to know for successful fall camping:
1. Pick A Campsite That Has Fall Activities

The best part about fall is that you can enjoy outdoor activities without sweating a bunch. The humidity is gone, the leaves are changing colours, and the cool breeze makes outdoor activities so much more enjoyable. For the ultimate fall camping trip, be sure to pick a campsite for your RV that has hiking trails, waters to fish in, biking trails, kayaking, and more, and you'll find that camping in the fall is the best time of year.
Maybe you're still not convinced that fall activities are better than summer activities when camping. Have you ever just wanted to sit inside you RV with a fan blowing on you all day? In the fall, that option doesn't even cross your mind! There are so many fun activities that will occupy your time and those that you're with. You can also bring your own outdoor games to enjoy!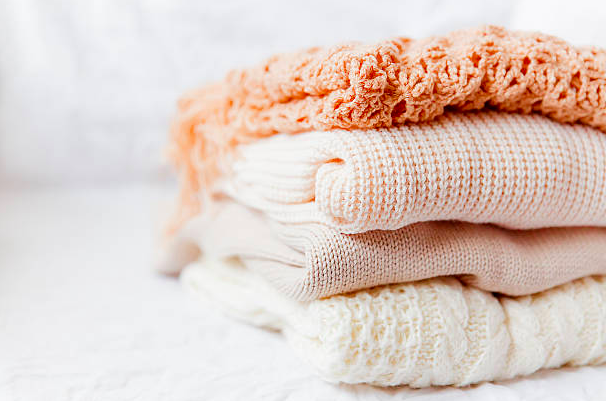 2. Pack For All Weather
The weather in the fall can be very unpredictable. Some days you'll wake up and it's 14 degrees and rainy, and some days you'll wake up and it's already 30 degrees. That's just something that comes with fall weather, so it's best that you come prepared. Bring a lot of layers with you so that you're prepared for whatever weather may come.
You can bring t-shirts, long sleeves, long pants, shorts and sweaters so you have an outfit for whatever weather decides to show up. The great thing about fall weather is it's usually the perfect temperature but just a little cooler at night, so you can pretty much get away with long pants and a long sleeve shirt throughout the whole day!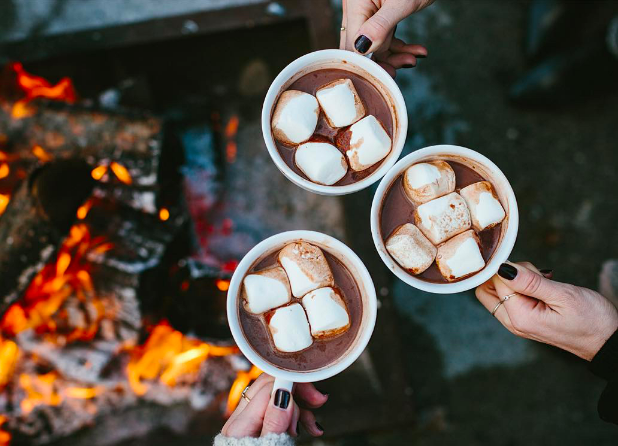 3. Prepare For Cooler Nights
In the summer it's definitely easy to sleep with no blankets, a fan on blast as well as a t-shirt and shorts. But in the fall, the nights can become very cold and you'll definitely want to bundle up. You can prepare for the cooler by bringing multiple blankets and a space heater with you on your trip - just in case.
You can also layer up, drink some hot tea or chocolate before bed, or cuddle up with the person next to you to keep warm. In the fall you probably won't have to worry about the temperature hitting the negatives. However, it still does get pretty chilly, so it's best to be prepared for cooler nights.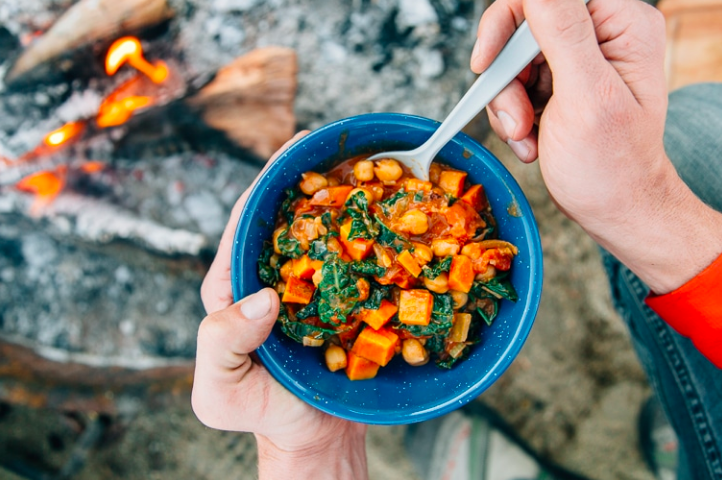 4. Pack Comfort Food/Meals
Another way to stay warm? Warm meals, of course! In the fall, food is all about comfort and you can even make meals ahead of time to freeze and defrost in your RV for greater convenience.
You can see a ton of suggestions here. All of these meals are so versatile and tasty, so your family is guaranteed to fall in love with them! You can also bring fun snacks, such as popcorn for movie and game nights, but most importantly, bring drinks like hot chocolate and hot tea so you can also keep warm!
5. It's A Great Time To Bring Your Pets
A lot of people worry about bringing their animals with them in an RV in the summer because it can be too humid outside. When you think it's too hot for a human to be outside, it's probably too hot for your pet too. In the fall season, the temperatures drop a lot, so you can finally be at ease with bringing your furry friend.
Dogs are great companions to bring on an RV trip as they are very adaptable. You can also bring along on hikes, have them sit by the fire with you, and cuddle with you once you're in bed to keep warm. They'll love being out in nature just as much as you do!
6. Bring Firewood With You
Many campsites stop or slow down the selling of firewood after the summer, so it's essential that you stock up and have a backup just in case. Bonfires are not only fun way for you to spend your evening, but they also keep you warm. No matter who you're with, they will say that roasting marshmallows on the fire is one of the best camping activities.
A campfire also helps to light up  your campsite, as it starts to get dark earlier in the fall time. This way, you won't be left in pitch darkness while you are outside your RV.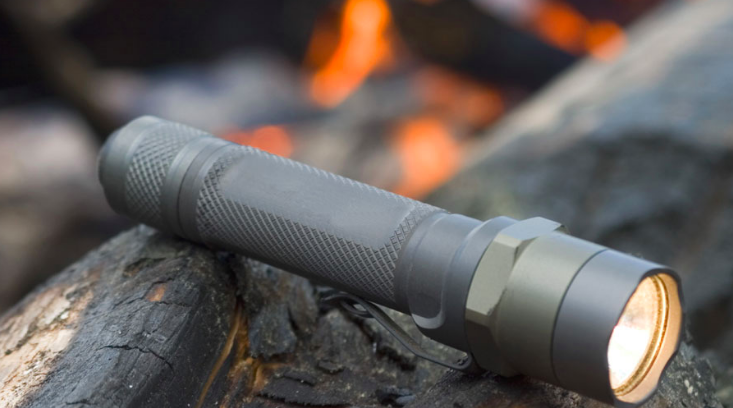 7. Bring Plenty Of Flashlights
Speaking of light, flashlights will be your best friend during your camping trips. Because it gets so dark so early in the fall, you can be better prepared for this eventuality if you bring extra lighting equipment.
You can bring headlamps, lanterns, flashlights, or even holiday lights to put around your campsite to make it easier!
8. Plan For Optimum Fall Colours
Of course you can go camping whenever you want in the fall time, but just think about stepping out of your RV and hearing the colourful leaves crunch beneath your shoes. Or having your morning coffee out on your picnic table looking at the colourful leaves and out onto the water. Camping goals!
Most of the time, the leaves start changing colours at the end of September to mid-October, so plan your camping trip with these dates in mind so you can make it before the trees become bare!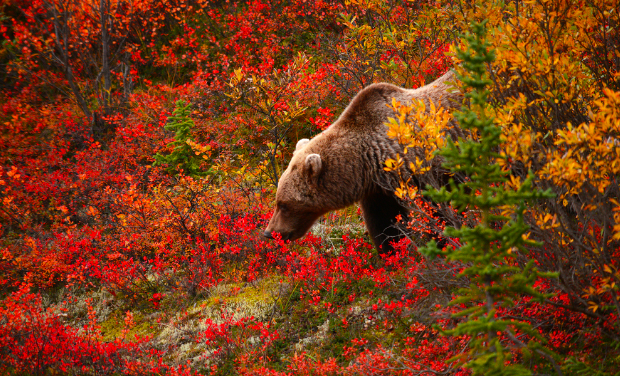 9. Be Aware Of The Wildlife
It's not as well-known, but wildlife can actually be more active in the fall time. This goes anywhere from bees to bears. Make sure that you're locking your doors at night and that you're aware of your surroundings while taking walks through the campsites.
You should also take the garbage out as soon as it gets full, as racoons can be lurking nearby. If you're into photography and see a form of wildlife near you, use the zoom on your camera, but whatever you do, do not go near the wildlife!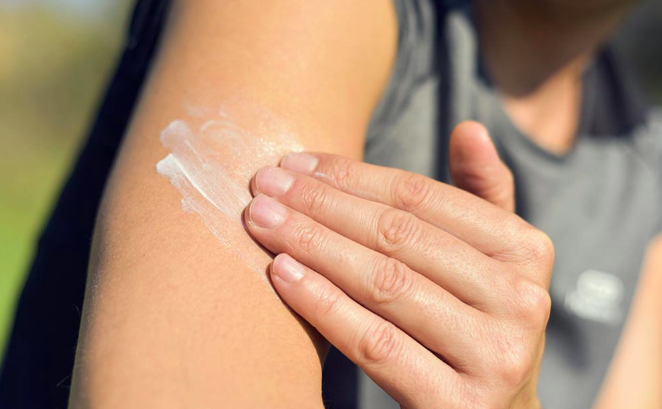 10. Don't Forget The Bug Spray and Sunscreen!
You may think that because it's fall and it's not as warm out that you can't get burnt. Think again! Just because it's cloudy, doesn't mean the UV rays can't get you. It's actually pretty sneaky how strong the sun can be, so you may as well be prepared for it. Putting on sunscreen, especially on kids, is essential whenever you're spending time outside.
And don't forget bug spray either! Bugs and mosquitoes are way less annoying in the fall than they are in the summer, but you can still encounter them, especially where there are trees. Prepare yourself by bringing sunscreen and bug spray and go home with little to no bug bites or no burns!
---
If you can't wait until next summer to start camping again, you really don't have to. Fall is the best time of the year to camp for all of the reasons above! There is no reason why heat and sun should be the only reason you love camping, because you'll get to experience so many more reasons when you take your RV for a camping trip this fall!
Book your trip ASAP and find out why fall camping is the way to go.