One of the amazing perks of renting an RV with RVezy is that you can get your RV delivered directly to where you want it.
Whether you don't want to drive, don't own a truck, are looking for ultimate convenience, or simply are organizing a group trip and can't drive multiple RVs at once, there are many reasons why RV delivery makes sense.
Here are ten most popular scenarios where you might want to consider getting your RV delivered:
Have an RV delivered to a campsite
One of the best times to have your RV delivered is when you are going camping with family or friends. You can have an RV that is listed near your campground delivered right to your lot. As most owners prefer to do it personally, they can help you setup the rig, make sure its on even ground and that all systems (like tanks and generators) are good to go.

With delivery to your campground, you don't have to worry about driving long distances or through unpaved roads, you don't need to worry about accidents or wildlife running onto the road, and you don't need to worry about gas. Prices, after all, can really change from province to province on any given day.

Camping with an RV is the real way to go glamping, the best way to stay warm, comfortable and safe any time of the year, no matter the campground. It's like a hotel room on wheels, with your own shower, kitchen and bed instead of sleeping bags, small tents and the bush.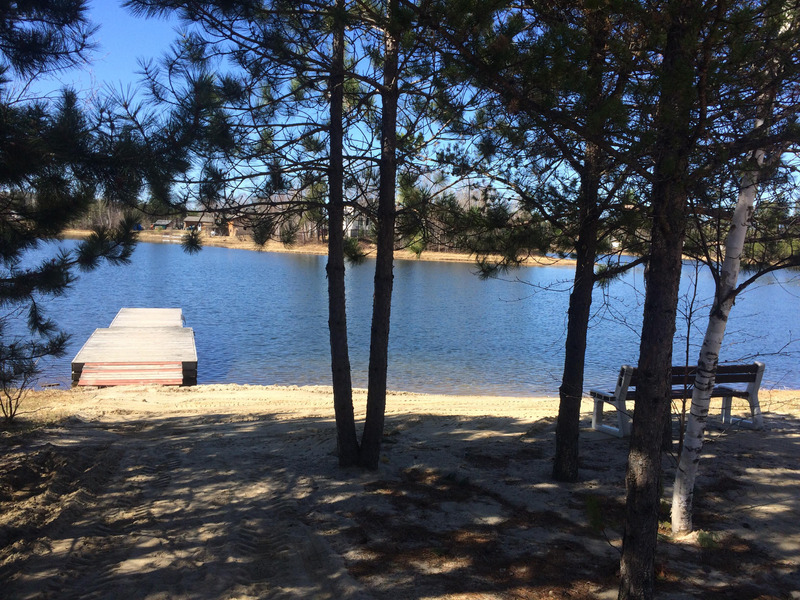 Have an RV delivered to a cottage
Ever go to a cottage with a large group of people? Well, someone usually has to sleep on the ground or the sofa when the whole family goes up for the yearly reunion. But it doesn't have to be this way!

You can have an RV delivered right to your family cottage, saving yourself the grief of sharing bathrooms, waking up sore on an old couch and sleeping only when the rest of the group lets you. With RVezy, you can split the costs between everybody for one or more delivered RVs and have everybody sleep in comfort, with no rush for the bathrooms and no sore backs, all for a fraction of a hotel reservation for a large group.

You can enjoy everything the cottage has to offer with the added comfort of your own space, your own bathroom and your own bed.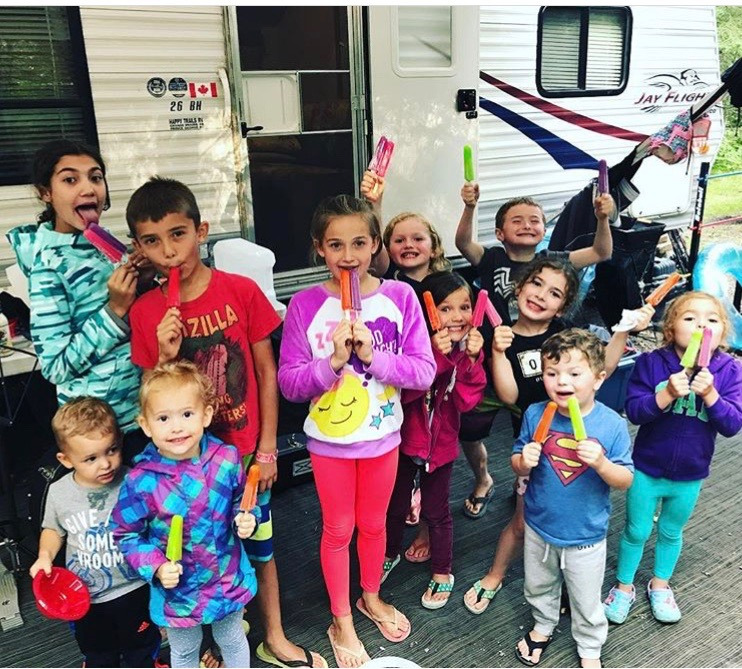 Have an RV delivered for your reunion
Cottages are not the only place where big families have to squeeze in and make do. Big family reunions suffer from some of the same problems: shortages of bathrooms, not enough beds for the whole clan, a crowded kitchen, and no room for privacy or quiet anywhere.

This is easily solved with a few RVs or trailers, rented from RVezy's amazing community. Each family can have their own space - that includes beds, kitchen, bathroom and living space to make the family reunion a whole lot more comfortable and easygoing.

The kids can watch a movie in a comfy RV while the adults have a few drinks and laugh about the old times. Food for an army is easier to handle with several kitchens too, and going to bed when you like is a whole lot easier when you can close the door behind you.
Have an RV delivered to your favorite event
There are a whole range of events that can be really hard to organize without an RV or trailer, and it's a lot less stressful to have it delivered when you have a hundred other things to organize and plan. Your event has to go well, whether you are hosting clients, family, or friends.

Having an RV (or more) delivered to your event could make things much simpler: you simply have them set up where you'd like your guest to stay, whether it's for filming a movie, showing a commercial property, a sporting event like a tournament, or bringing a group of nature enthusiasts to the best place for star-watching.
Have an RV delivered to a concert
Concert-goers know what it's like to find your way out of a big concert and make your way to a hotel in a city or town they don't know. You know what it's like to use portable washrooms, shared with hundreds or thousands of rowdy people. Concession stand food is expensive and the lines are huge.

Having an RV delivered to you and your group for a concert is the perfect way to avoid all of these huge inconveniences. You can have the RV parked at the event or nearby and use your very own kitchen and bathroom throughout the day, or get out of the sun and have a rest between artists. At the end of the night you can just walk into your RV and have a perfect rest without any hassles.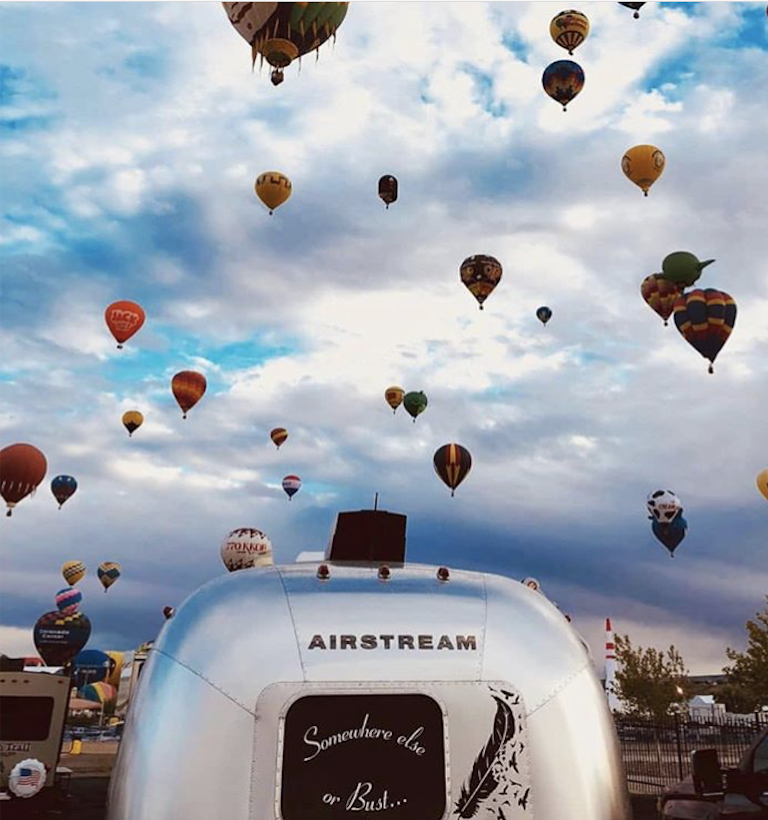 Have an RV delivered to a festival
Festivals are an even better time to have an RV delivered right to your lot. Many festivals across Canada count on visitors bringing an RV to stay several days rather than camping out in small and uncomfortable tents. They will even have access to power and water on site, for the bigger and more comfortable models.

You can have an RV delivered and setup for your group so you don't have to stand all day in the sun, in huge lines and suffering in portable washrooms. Your RV will be the perfect place to unwind and relax after the events at any festival, letting you get the most out of your passes. You can see every act during the festival with easy access to your own food, your own bed and your own space.

Have an RV delivered to a tournament
A team bus is no place to sleep before a big game, and finding hotel rooms for a whole squad of athletes is not easy. Whether it's for a hockey or football team, an RV can give as many as 8 people a comfortable bed to sleep in so they are fresh and ready to compete. You'll have plenty of room for gear and full control of the food the team is eating. You can also stay near the field or rink the length of the tournament, keeping the squad together and ready for action.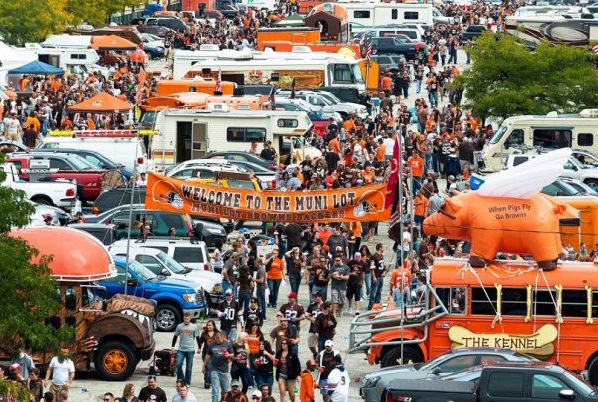 Have an RV delivered to your tailgating party
One of the best times to have an RV delivered is for a tailgating party. You can watch the game, have a few beers with friends and enjoy all of the amazing BBQ without having to worry about your own pickup or keeping track of time during the day. Just sit back, wear your jersey and watch the game in one of the best ways possible!
Arrange airport pickup
Coming to Canada to see the amazing sights of the True North? You know the best way to do it is in an RV, and you don't need to waste your time and money with rented cars or hotel reservations.

With RVezy's amazing community of owners, you can find an RV with airport pickup (and dropoff!) available from any major international airport, and most local ones too.

That way you can have your RV delivered right to the arrivals gate, letting you skip a whole lot of headaches and get on your Canadian road trip as soon as you arrive!
Accommodate large groups with RV delivery
A delivered RV can make life a whole lot easier when you have a really big group of people, whether its for a tailgating party or a big family wedding, a film production or a camping expedition.

Chances are that with a large group or an organization, the cost of having several RVs delivered to your location would make a whole lot more sense than renting a coach bus, hiring a driver, and reserving dozens of hotel rooms.

Having your rented RV delivered right to you just makes life easier, letting you get more time at your destination and with the people you love. It's a great way to save time, effort, and money.