Part of the RV lifestyle is learning how to navigate life on the road. Thankfully, there are plenty of RV apps created to do just that.
Since RVers are always thinking about their next road trip, we gathered a list of the 35 best RV apps to help owners and renters find campgrounds, dump stations, reliable internet, monitor the weather, plan trips, take care of pets, find fun, and of course, navigate their RV.
App categories:
RV rentals
RVezy

Price: Free.
Overview: RVezy is the most trusted peer-to-peer RV rental marketplace enabling outdoor enthusiasts to rent verified RVs from real owners. Just like Airbnb, the RVezy app helps owners list their RVs and manage bookings while helping renters find the perfect RV for their trip.
Why it's great: RVezy is the only peer-to-peer RV rental company with a single app for both owners and renters. On top of being very fast and user-friendly, the app is constantly being updated based on feedback from RVezy's community of owners and renters. The app also gives you a direct connection to their top-rated support team.

Download: iOS | Android
Connectivity
Speedcheck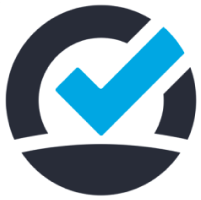 Price: Free with in-app purchase.
Overview: Most RVers require a stable internet connection during their road trip. That's where the Speedcheck app comes in handy. The app tests internet upload and download speeds, so you know your network's performance.
Why it's great: Campground WiFi is notoriously unreliable, and RVers need options to find a stable internet connection when the campground WiFi just won't do. Speedcheck shows users a map of the closest open WiFi connections. The WiFi Finder is an excellent addition because if the WiFi isn't strong in one location, it's easy to find another hotspot close by.
Opensignal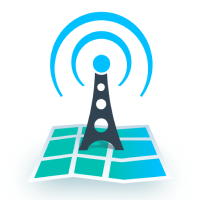 Price: Free.
Overview: Don't worry about finding a reliable internet connection on the road. Opensignal is similar to the Speedcheck app, except Opensignal allows users to test their upload and download speeds on WiFi, a mobile hotspot, and a cellular network.
Why it's great: RVers who enjoy boondocking will love the Opensignal app. Use the app to make sure your RV is facing the optimal direction to use your mobile hotspot. The directional feature helps you find the closest tower or strongest signal so you can set up camp where the signal is the strongest.  
GPS and navigation
Google Maps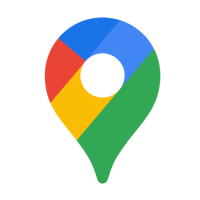 Price: Free.

Overview: Google Maps is a real-time navigation app with built-in layers displaying traffic delays, accidents, and up-to-the-minute detour options. Google Maps will get you where you want to go, but if you drive an oversized vehicle, be mindful of the route options. Not all routes are RV or big-rig friendly.
Why it's great: Google Maps is the top-rated navigation app worldwide. Google Maps is continuously improving, making it almost seamless to get from one point to the next. With Google Maps, you can find gas stations, restaurants, and other points of interest along your route. Users can download maps for offline use and connect their devices to some dashboard entertainment systems. Many of the Google Maps interfaces are hands-free, so all you need to do is ask Siri or Google for some help, and you are good to go!
Waze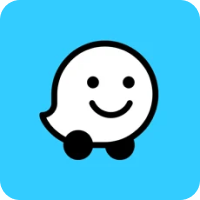 Price: Free.
Overview: Waze is the second-most loved navigation app behind Google Maps. The two apps differ primarily by the visual components. Waze gives drivers directions, traffic updates, and detours based on real-time traffic, and users can alert other drivers of road conditions, hazards, and speed traps.
Why it's great: Waze lets drivers integrate their music or book apps, so there is no need to leave the app to change your playlist or pause your book. If you want to see where you are going before hitting the road, use the online version of Waze and send your phone directions. Using the online version will allow you to search for low bridge crossings or other routes that might not be RV friendly.
AroundMe

Price: Free with in-app purchase.
Overview: AroundMe helps you locate what's around you in seconds, which means you won't ever have to wonder what's close by, no matter where you are.
Why it's great: This app is visually appealing and quickly locates places like coffee shops, hospitals, banks, gas stations, and attractions and shows you what is closest to your current location. Then, you can use the app or a program like Apple or Google Maps to navigate where you want to go.
Trip planning
Roadtrippers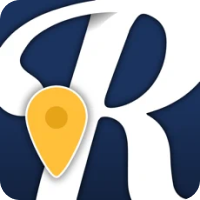 Price: Free. Upgrade to Roadtrippers Plus for $29.99 a year.
Overview: The Roadtrippers app, now part of Togo RV's Roadpass Pro, helps RVers plan epic road trips with unique stops along the way. Plan your route differently with Roadtrippers by selecting roadside attractions or points of interest to help build your itinerary. Roadtrippers works in conjunction with Campendium, OvernightRVParking.com, also part of Roadpass Pro.
Why it's great: For some people, the journey is just as important as the destination, and Roadtrippers helps RVers build epic journeys. Users can build their trip from scratch or start with a trip guide to get them started. Upgrade to Roadtrippers Plus to have access to downloadable maps, live traffic conditions, and the collaborate with friends feature.
Want to know how RV Life Trip Wizard and Roadtrippers Pro compare? We tried out the top RV trip planners to determine which planner has the best road trip features for RVers.
RV Life Trip Wizard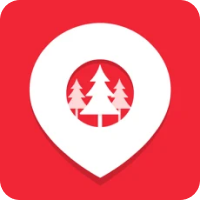 Price: Free (RV Life) $59 a year (RV Life Pro).
Overview: RV Life Trip Wizard is a comprehensive trip planner created specifically for RVers. RV Life Trip Wizard is part of RV Life Pro, the one-stop shop for trip planning, camping, and RVing.
Why it's great: Pro is the way to go. RV Life Trip Wizard and the RV Safe GPS, all part of the RV Life Pro network, work together to give RVers safe routing.
Campgrounds
Some of our favorite campground apps are now part of a comprehensive RV app family. For example, find Campendium on Togo RV and Roadpass Pro and RV Life Campground Reviews using your RV Life Pro credentials.
Allstays
Price: One-time cost of $9.99 with additional options for in-app purchases.
Overview: Allstays is one of the most extensive campground locators and RV databases around. The Allstays app is part of the bigger Allstays family, including an online pro version and several add-on apps. Currently, the app is only available on Apple devices, but users can access all of the information via PC or Mac online.
Why it's great: Allstays is one of the top-rated campground locator apps. Like most apps, Allstays has a user-rating feature where campground guests can leave reviews. Allstays is a more comprehensive campground app because it's continuously adding features like road grades, low clearances, truck stops, dump stations, and more. The Allstays app has sister apps that work with the platform like Military FamCamp Campgrounds and Rest Stops Plus. Some of the sister apps are included as part of the Allstays bundle, while others have in-app purchase options.
Download:  iOS
Want to know what your campsite looks like before you reserve your site? Check out Campground Views and take a virtual tour of the campground. Campground Views is web-based and is the perfect partner for your favorite RV app.
Campspot

Price: Free
Overview: The Campspot app helps campers find and book RV campsites instantly.
Why it's great: It's easy to search campgrounds by location, date, and availability. Once you've found a campground you like, you can find sites that match your desired amenities. Before you reserve your spot, look for sites that offer Good Sam, FMCA, and other membership discounts, and choose the location in the campground that suits you best.
Spot2Nite

Price: Free.
Overview: Spot2Nite is a centralized marketplace for campers to find and book RV sites instantly.
Why it's great: Set up your vehicle profile, spot and park preferences, and campground memberships before you look for a spot to camp. The app will show you only the spots that match your wants and needs, which makes your search for the perfect spot even faster!
KOA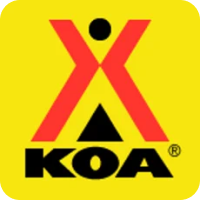 Price: Free.
Overview: The KOA app is the perfect companion to the KOA website. The app helps RVers search for a KOA campground while they are not at a computer.
Why it's great: KOA fans will love how easy it is to search for a campground, find available sites, and reserve a spot all in one place. Almost all of the campgrounds on the app have online booking, so you won't have to worry about missing out on a spot if you can't speak directly to someone at the campground. Go ahead and make your reservations at midnight. This app is open 24 hours a day.
Boondocking
iOverlander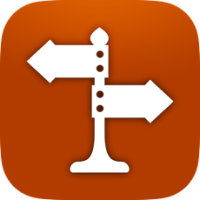 Price: Free with the option to contribute to the web-based non-profit organization.
Overview: The iOverlander app is primarily a boondocking search tool. RVers can filter their search by location, type of accommodation, and amenities.
Why it's great: Users contribute real-time site details such as overall safety, road conditions, available amenities, cell service, and much more. This community-based app helps campers find free camping locations and gives them pointers to whether or not the site is campable. Some overnight camping locations are not indefinitely free. Thankfully, users can give other RVers a heads up to whether the site still permits overnight camping or is accessible to RVs.
Freeroam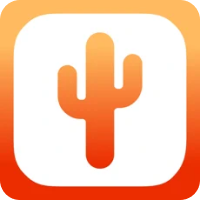 Price: Free.
Overview: Freeroam is a crowdsourced platform run by a non-profit organization. The app helps RVers search for campgrounds and filters by location and amenities. The app includes paid and free overnight camping locations.
Why it's great: The Freeroam app is continuously improving as more users contribute to the campgrounds. The cell signal, road difficulty, fullness, and safety features on the app are helpful since these are the reasons why people may avoid boondocking. Another fun feature of the app is the human-made road noise meter. More often than not, campgrounds are close to train or road noise. This app helps you avoid noises so that you might get a better night's sleep.
Campground alternatives
Harvest Hosts + Boondockers Welcome

Harvest Hosts and Boondockers Welcome are now two great campground alternatives under the Harvest Hosts name. Use the Harvest Host app to search and book both Boondockers Welcome and Harvest Hosts sites.
Price: Free. A yearly subscription is required to use the service.
Overview: Harvest Hosts and Boondockers Welcome are now in one app!
Harvest Hosts is a subscription-based membership service that links RVers traveling in self-contained rigs with overnight accommodations at breweries, wineries, golf clubs, distilleries, farms, Boondockers Welcome locations, and more.
Why it's great: Off-the-grid RV camping has never been more tasty or fun! Harvest Hosts allows campers to sleep in unique locations surrounded by vineyards or working dairy farms. The service supports the hosts by bringing patrons to support and bring visibility to their businesses while giving RVers a safe place to stay overnight.
Hipcamp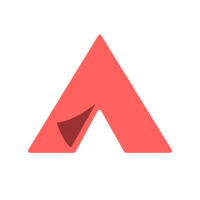 Price: Free.
Overview: Hipcamp is a reservation service that links campers with unique overnight stays throughout the U.S. and Canada. Tent campers, glampers, RVers, and cabin-seekers can use the app to find overnight accommodations anywhere from private land to traditional campsites.
Why it's great: RVers can stay off the beaten path with Hipcamp. Instead of searching for a campground near your favorite destination, search for a Hipcamp location. Since the locations vary, every campground has something different to offer its patrons.
Want to know more about Hipcamp? See why Hipcamp is quickly becoming a favorite overnight destination spot for RVers.
Pets
Wag!

Price: Free.
Overview: Wag! connects pet lovers and caregivers so that pet parents can find pet care at home or on the road.
Why it's great: The Wag! app is perfect for pet owners who like to travel because it's easy to find everything from walking service to overnight care, wherever you are located. Did you know that most national park trails aren't pet-friendly? Instead of skipping that hike, consider finding a trusted Wag! pet sitter the next time you're on a road trip.
Pet First Aid

Price: Free.
Overview: The Pet First Aid app, developed by the American Red Cross, is designed to help pet owners in a medical emergency.
Why it's great: This app gives pet owners everyday first aid treatments and access to veterinary advice. It will help you recognize and treat minor medical emergencies and know when to get your pet to a veterinary hospital. The app shows users everything from tick removal and basic wound care to recognizing heat emergencies, allergic reactions, and other medical situations.
Government
National Park Service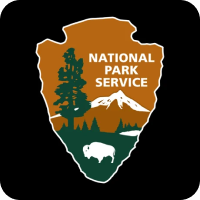 Price: Free.
Overview: The National Park Service app is the official app for all 420+ national park designated locations. The app has everything from park amenities to park news, and it helps national park lovers navigate the ins and outs of every park, monument, preserve, and historic site.
Why it's great: The National Park Service app is a one-stop-shop for everything related to national parks. You can get any park's information with the touch of a button. RVers know that it's not always easy to have reliable cell phone service inside national parks. This app has a feature that allows users to download park-specific maps, tour information, and much more for offline use.
Recreation.gov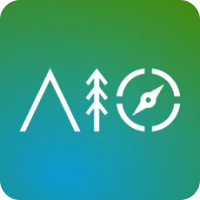 Price: Free.
Overview: With the increased interest in camping, more government-owned camping facilities have moved to a campground reservation system. The Recreation.gov app gives users the features of the website at the tip of their fingers.
Why it's great: The app makes it easy to find a park or campground close to you and reserve a site on the spot. RVers might not always know where they want to stay until they get to a location, and this app filters campgrounds and parks according to dates and user preference. The best part about this app is that it helps users buy timed-entry tickets, tours, and federal recreation passes from their phones.
Weather
Accuweather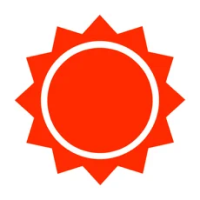 Price: Free. Upgrade to premium for $8.99 a year.
Overview: The Accuweather app gives users an up-to-the-minute weather forecast with personalized weather settings. The app includes weather news stories, a layered radar map, and lets people see current and upcoming weather in more than one location.
Why it's great: RVers will love the Accuweather app because it's easy to see weather conditions in multiple places. Users can adjust the settings to have the app update in the background and send real-time weather notifications while driving. The severe weather alerts can keep you ahead of the storm and help you avoid potentially dangerous weather. Remember, driving in inclement weather can be dangerous.
Highway Weather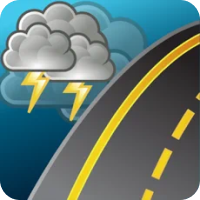 Price: Free. A subscription with real-time driving mode and ad removal is $1.99 a month. No subscription with ad removal is a one-time fee of $1.99.
Overview: The Highway Weather app was created with the traveler in mind. It gives drivers the best time to leave based on current weather conditions and shows the forecasted weather along your route. The drive now and plan ahead features can help RVers avoid potentially hazardous weather on their road trip.
Why it's great: The app is simple to use and shows drivers an hour-by-hour wind, precipitation, and temperature forecast for the entire route. You can adjust your transit method and projected speed so that the hourly forecast shows what the weather should be like throughout your journey. It's especially helpful for RVers because it shows drivers where the weather could be problematic, and makes it easy to visualize conditions whether you leave as planned or change your departure time.
Weather Mate

Price: Free. Upgrade to Weather Mate Pro for a one-time fee of $4.99.
Overview: Weather Mate is one of the most reliable weather apps because the forecasts come from Weather Underground, The Weather Channel, and over 250,000 crowd-sourced, personal weather stations.
Why it's great: This app has colorful surface maps, a National Weather Service weather radio feature, and a travel planner. The animated layers and overlays can help RVers know everything from rain and wind to the direction of severe weather. Want to know if you're in the path of a storm? The app's down-to-minute accuracy and tracking are unmatched.
Download: iOS
Pro tip: Organize your RV-friendly apps using a folder or dedicated screen on your phone or tablet.
Fuel and dump stations
Pilot Flying J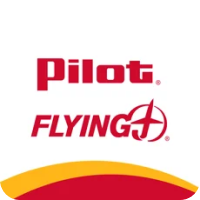 Price: Free.
Overview: The Pilot Flying J app isn't just for truck drivers. This app helps locate the closest RV-friendly Pilot Flying J station.
Why it's great: Not all gas stations are created equal. RVers need confidence knowing that their next fuel stop is big rig or trailer friendly. Use the app to locate the closest fuel station or find a location equipped with propane or an RV dump.
Love's Connect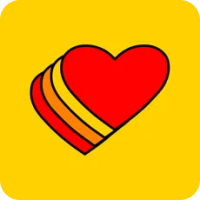 Price: Free.
Overview: Like the Pilot Flying J app, the Love's Connect app puts RVers in control of their next fuel stops. Love's Travel Stops are both RV and pet-friendly.
Why it's great: Love's Connect gives RVers a tool to locate the closest RV-friendly fueling station. Most Love's Travel Stops also have RV parking, a dog run, a dump station, and a propane fueling station. Love's Travel Stops also permit RVers to use the private showers, so if you are a boondocker trying to conserve water, you can find an easy way to get cleaned up on the road.
Gas Buddy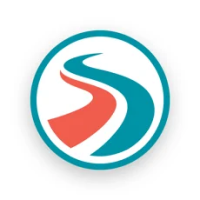 Price: Free for most features. GasBuddy Premium is $9.99 a month and includes roadside assistance.
Overview:  The GasBuddy app helps drivers locate fuel stations with the best prices. Other drivers help verify current fuel prices and share real-time price updates. Gas Buddy can also help you save money with the GasBuddy fuel card.
Why it's great: Who doesn't like saving money? If you know there is a gas station a mile away with cheaper gas, why wouldn't you go there instead? The GasBuddy app also has a fuel log so you can see the cost of gas plus your average miles per gallon. Premium users get access to 24-hour roadside assistance, provided by Allstate, for up to 3 events per year.
RV Dump Stations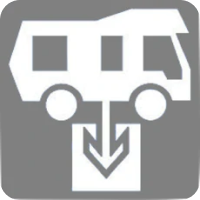 Price: A one-time payment of $0.99.
Overview: The RV Dump Stations app is an Apple-only app created to help RVers and truck drivers locate dump stations throughout the United States and Canada. The user-friendly map helps people visualize the dump station, so it's easy to determine if it's the best place for your size rig.
Why it's great: Most of the stations have additional information such as GPS coordinates, address, phone number, and the cost to dump. Since some dump stations are cash-only, it helps eliminate the frantic search for spare change before you get to the station to clean your holding tanks.
Download: iOS
Want to find more tips and tricks for locating a dump station? Check out How to Find An RV Dump Station Near You.
Sanidumps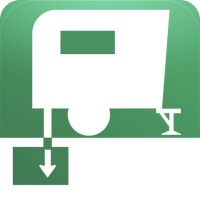 Price: The Android app is free with ads. The online platform is free, with a choice to donate to the website's operating costs.
Overview: Sanidumps is an online platform and Android app created to help RVers locate dump stations throughout the United States and Canada.
Why it's great: Sanidumps is a comprehensive collection of RV dump stations found at RV parks, private campgrounds, public campgrounds, and municipal parks. Sanidumps also shows truck stops, rest stops, and commercial dump stations and, when available, indicates the cost to dump. The online platform is easy to navigate, but non-Android RVers will have to find the closest dump station using their mobile phone's browser.
Download: Android
Outdoor
AllTrails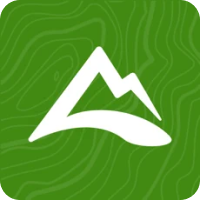 Price: Free with in-app purchases.
Overview: AllTrails is a hiking, running, and biking trail app that helps users find trails near them. The user-rated trails make it easy to find beginner, intermediate, and advanced trails in your area.
Why it's great: RVers will like the AllTrails app because it takes the guesswork out of finding trails in unfamiliar areas. The downloadable offline maps add a layer of safety in the case your cellular service becomes unavailable. Since the app runs on real-time user reviews, you won't have to wonder about trail conditions. Traveling families will also love the app because they can find kid and dog-friendly trails.
GoSkyWatch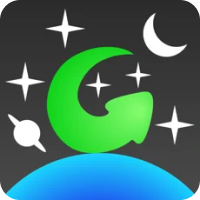 Price: Free.
Overview: GoSkyWatch is an Apple app that helps stargazers find constellations, planets, and comets. The app updates its location, so it's never been simpler to find out what you can expect to see above the horizon. The app runs on GPS positioning, so it's not necessary to have cellular service for it to work.
Why it's great: Seeing the stars away from light pollution is a camping perk. The GoSkyWatch app helps stargazers find information on current moon phases, real-time planetary alignment, and rising planetary information. The app is user-friendly and takes the guesswork out of finding a constellation or comet. GoSkyWatch has a feature that allows users to see what the sky will look like in the future as well, so you can crawl into your camper and get some sleep until it's time to see the stars.
Download: iOS
SkyView® Explore the Universe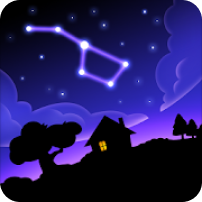 Price: A one-time payment of $1.99. Free version is called SkyView® Lite.
Overview: The SkyView® app, created for Android, is a stargazing app that uses your camera to locate elements of the night sky. Find constellations, galaxies, and planets by holding your phone to the sky. The app runs on GPS positioning, so it's not necessary to have cellular service to work.
Why it's great: The SkyView® app is intuitive, so it provides real-time planetary information, whether it's day or night. Constellations come to life with life-like overlays, and the descriptions for each feature are informative and exciting. Dark sky enthusiasts don't have to sit outside in the cold, hoping to catch a glimpse of a meteor shower. Now, you can sleep in the comfort of your warm RV and come outside to stargaze when you are ready.
Download: Android
iNaturalist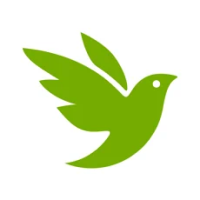 Price: Free.
Overview: iNaturalist connects users to nature with just a few taps. The app works worldwide, so you have access to over 300,000 plant and animal species wherever you are.
Why it's great: RVers will love the iNaturalist app because it's perfect for nature lovers, bird watchers, and hikers. Nothing goes better with RVing than the great outdoors. iNaturalist can help you identify and record thousands of plant and animal species, and the data you collect supports a community of users and scientists all over the world. Now, you won't have to wonder if the plant you see along the trail is poison ivy or poison oak. Just point your phone and identify the plant!
History and unique travel stops
Autio

Price: Free download with subscription listening plans available.
Overview: Autio brings the landscape to life with narrated stories touching everything from history, nature, culture, and more.
Why it's great: The app is like a living history guide providing listeners with entertaining and informative stories narrated by familiar voices like Kevin Costner and John Lithgow. Listeners can choose their interests and have local stories told to them as they travel across the United States. The coolest thing about this app is that you don't have to commit to a long-term subscription because plans start at a one-month, one-time purchase.
Download: iOS
GyPSy Guide

Price: Free to download. Purchase plans vary in price.
Overview: GyPSy Guide is a location-based audio tour app that uses GPS to find stories of interest along your road trip throughout the United States, Canada, and Australia.
Why it's great: Going on a road trip to a place like the Great Smoky Mountains National Park, Sedona, or Yellowstone National Park? Before you hit the road, search and download audio tours, complete with stop-by-stop narration for your trip. Road trippers can buy one guide or bundle and save by purchasing more than one tour at a time.
ExploreHere

Price: Read for free or upgrade to pro for $7.99 a year for premium features such as narration.
Overview: Ready to explore the world? Download the ExploreHere app, a written, pictorial, and audio historical account of over 150,000 sites worldwide.
Why it's great: ExploreHere uses your location to find points of interest nearby. In the app, users can learn about National Park Service sites, historical markers, interpretive signs, and much more at home or on the road.
Final thoughts
RV apps make almost every aspect of the RV lifestyle better. They help us stay safe, save time and money, and discover new things. However, spending too much time using these apps may keep us from enjoying the beauty that RVing and camping offer.
Next time, when you're in the great outdoors, why not unplug and use your phone only when necessary? Like when you want to snap a pic or two to help you remember your RV adventure!