The world has fallen back in love with road trips, and RVs are in the driver's seat of this road trip revival. Whether you own or rent an RV, planning a successful RV road trip doesn't have to be complicated.
In this article, we've put together six steps to help you save money and make sure your RV road trip goes smoothly.
Step 1 - Outline a flexible budget
Finalizing your budget before examining the affordability of each piece of your projected RV road trip is like adding sugar to your tea before tasting it for sweetness.
Start with a flexible number that will allow for some wiggle room on either side of your estimated budget. Then, start budgeting backward.
Note: We wrote these steps with RV renters in mind, but most of the information will help RV owners plan a successful road trip, too.
RV Rental
If you don't own an RV, your main cost will be your motorhome or trailer rental. Since your RV replaces hotel and car rental expenses, we'd recommend setting aside roughly 50% of your initial budget to your RV rental.
RV rental prices vary depending on the type of RV, RV age, and length of rental. Keep in mind that discounts apply to weekly and monthly rentals.
Here are a few RV types and their average cost per night:
Class A motorhomes | Length: 30-50 feet | Sleeps: 6-10
10+ years old = $150-$250/night
Newer = $350-$450/night
Class B motorhomes | Length: 10-20 feet | Sleeps: 2-4
10+ years old = $100-$200/night
Newer = $200-$350/night
Class C motorhomes | Length: 20-30 feet | Sleeps: 4-7
10+ years old = $125-$225/night
Newer = $225-$400/night
Fifth Wheel | Length: 32-36 feet | Sleeps: 4-8
10+ years old = $75-$150/night
Newer = $150-$300/night
Travel Trailer | Length: 20-30 feet | Sleeps: 4-7
10+ years old = $50-$125/night
Newer = $125-$200/night
Additional costs
Here are some of the other important elements you should consider when budgeting for an RV road trip. The cost of RV travel fluctuates seasonally. Peak travel season, weekends, holidays, and special events might be affected by price premiums.
RV rental insurance and roadside assistance - Helps ensure your trip goes smoothly. About 15%-20% premium over the nightly rate.
Fuel - Will vary greatly based on the size of the RV and distance you will cover.
Mileage charges - Some RV owners offer unlimited mileage at no extra cost.
Campground fees - Most campgrounds will charge between $20-$80/night.
Park entrance fees - Small fee charged to visit State and National Parks. If you're visiting multiple parks, it's best to purchase a season pass.
Dump station fees - Full-service dump stations cost $10-$25 per dump.
Propane costs - Filling up propane tanks costs $25-75 per tank depending on their size.
Food - Determining how much you will be eating in or out will have a significant impact on your budget.
Entertainment expenses - Going to a theme park? Sporting event? These big tickets items add up and should be considered before departure.
Step 2 - Envision your itinerary and pick your anchor locations
Road trips are like snowflakes; no two trips are the same. All successful RV road trips start with a vision.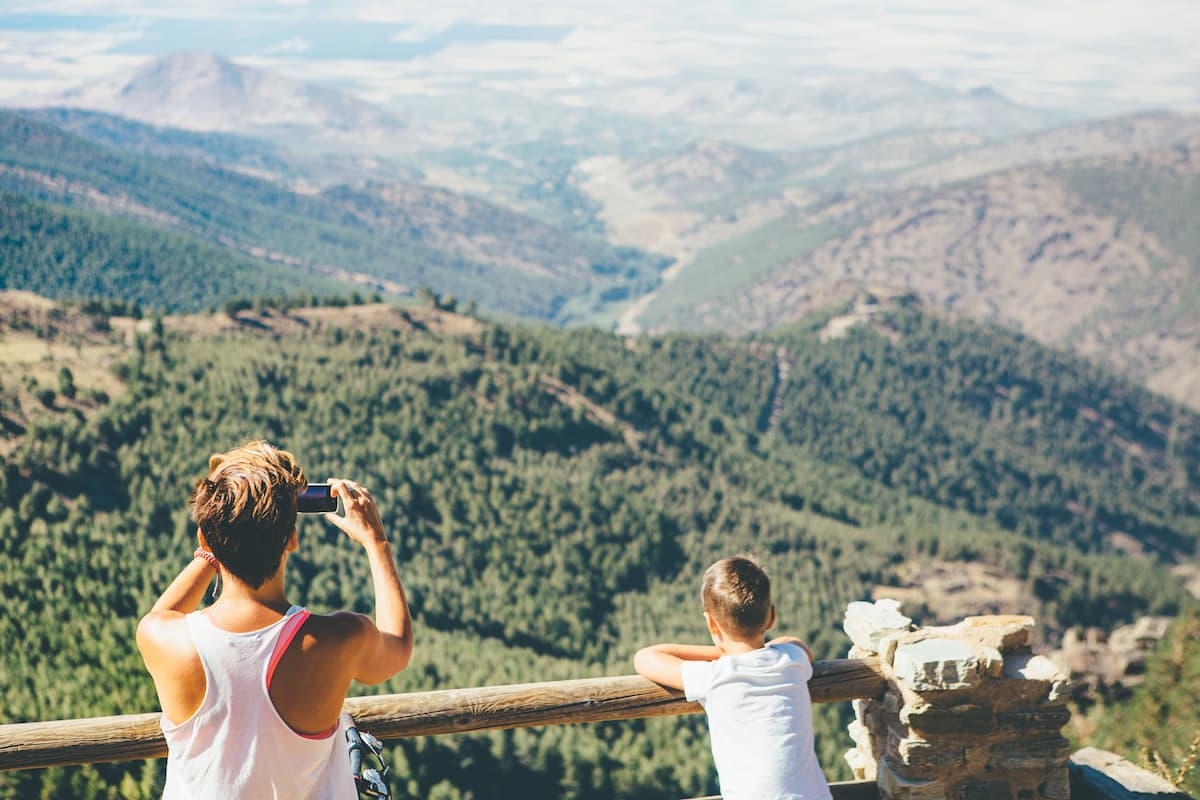 Do you imagine taking a leisurely trip along a scenic highway where your stops are just as important as your destination? Or do you picture driving from point A to point B more efficiently so you can spend the bulk of your trip at your final destination?
Whether you are driving a historical highway or heading south for the winter, the structure of your road trip matters.
Anchor locations
Your anchor locations are the non-negotiables of your RV road trip. These cities, attractions, and points of interest should become the foundation of your itinerary. Once you establish your foundation, it's easier to manipulate the moving parts or the finer details of your trip.
Pro tip: Don't reserve your campgrounds until you know that there will be available campsites at all your anchor locations.
Next, begin searching for available RV parks or campgrounds close to where you want to stay. Campgrounds and RV parks at popular destinations, like national parks, often fill up a year in advance. Sold-out campgrounds may drastically change the trajectory of your RV road trip. It's easier to reevaluate your route and shift your anchor locations than rebook all of your campgrounds.
Step 3 - Choose the right RV
Before renting your RV or reserving campgrounds, make sure all of the pieces of your road trip match up. Planning an RV road trip is like putting together a puzzle. You don't want to complete the inside of the puzzle if the frame has missing pieces.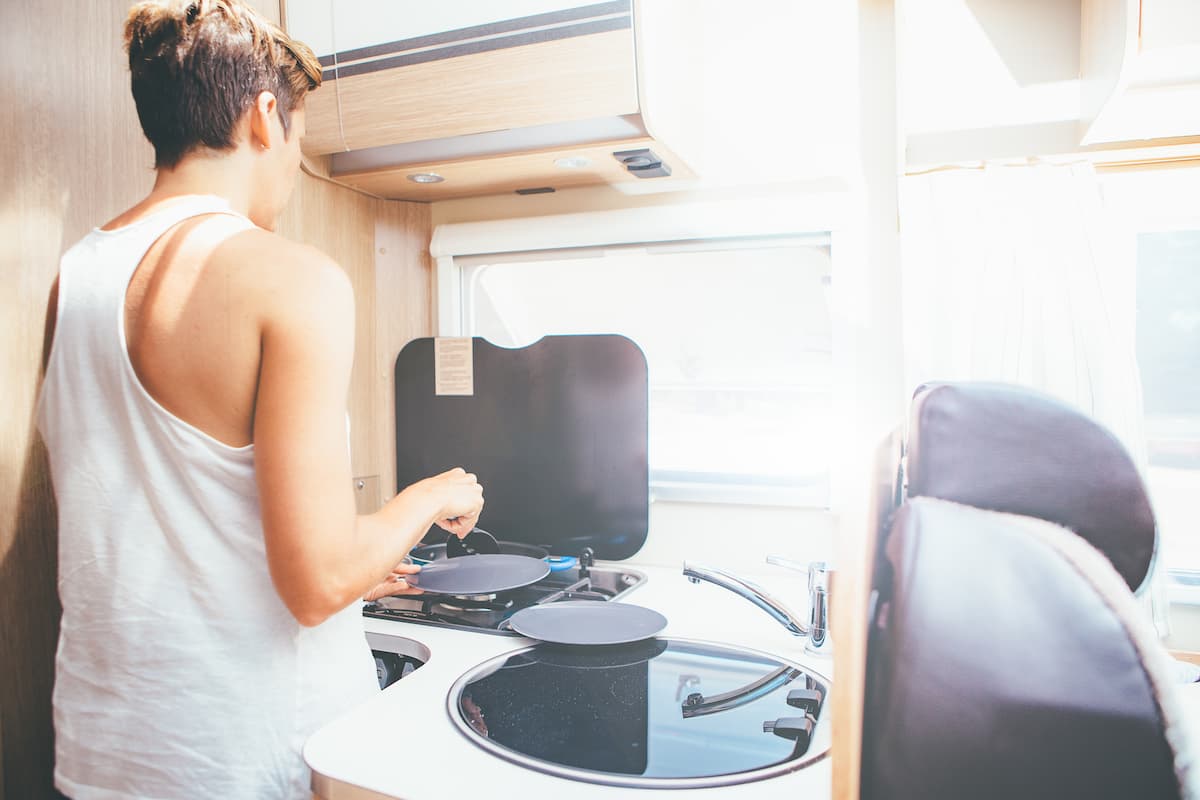 Here are a few things to ask yourself before finalizing your RV rental.
How many people does your RV need to sleep? Choose the RV that will comfortably accommodate everyone in your party. Think about the space needed for gear, food, and sleeping. Some sleeping areas in RVs, like convertible dinettes and sleeper sofas, might be smaller than traditional beds.
What type of camping do you want to do? Not all campgrounds are equal. Double-check that the campgrounds you want to reserve can accommodate your rental RV. In the United States, national park campgrounds, on average, don't permit RVs and trailers bigger than 27-feet long. If you plan to boondock or camp off-grid, you also want to ensure your rental RV has solar, a generator, or other off-road provisions.
Do you want a driveable or towable RV? Your itinerary will help you decide which type of RV might work best for you. First, evaluate your transportation and campground needs. Second, determine if you are comfortable towing and backing up a trailer. Unless you choose a deliverable RV, you should feel confident handling your rig.
Will your RV be your primary or secondary mode of transportation? Most people who rent drivable RVs use their rig as their primary mode of transportation. That means you have to account for your RV size when camping, driving, navigating, and parking. Otherwise, you'll need to plan to use public transit or rideshares.
What kind of mileage allowance do you need? Every rental is different. Some RVs come with unlimited mileage, while others might calculate mileage differently. Before choosing the perfect rental, make sure you have a good idea of how far you plan to travel. Don't forget to add in miles if you plan on using your rental as your primary means of transportation.
Pro tip: Worried about towing a fifth wheel or travel trailer? Consider campground delivery. In some cases, delivery can save you money, and it will almost certainly give you peace of mind.
Step 4 - Reserve your RV rental, campgrounds, and activities
Now that you've done the backward planning, you are ready to put your plan into action! It's time to secure your rental, book campgrounds at your anchor locations, and reserve your activities.
Renting your RV: Renting an RV has never been easier! RVezy, North America's most trusted RV rental platform, will help match you to your dream RV. It's like a match made in RV heaven. Want to make things even RVezier? Download the RVezy app to book an RV rental right from your phone.
Booking campgrounds. Are you ready to reserve the RV parks and campgrounds for your anchor locations? Some campground owners want you to call for reservations, while other campgrounds require you to make reservations online.
Need help finding the best places to stay? Find out which RV trip planners can help you find RV parks and campgrounds close to your anchor location.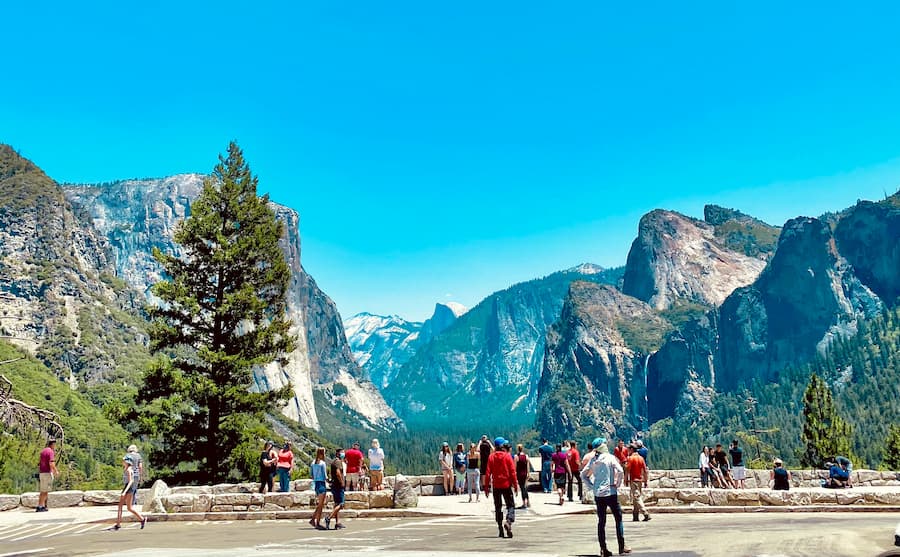 Step 5 - Make a list of what you need to bring during your RV rental
Once you choose your RV rental, you can start to make a list of the items you will need for your trip. Some of the best RV apps have pre-made checklists that can help you pack for any RV road trip.
Unlike traditional RV rental companies, most RVezy rentals include essential items such as dishes, cookware, and linens. Each listing provides detailed information on the things you can expect to be a part of your rental.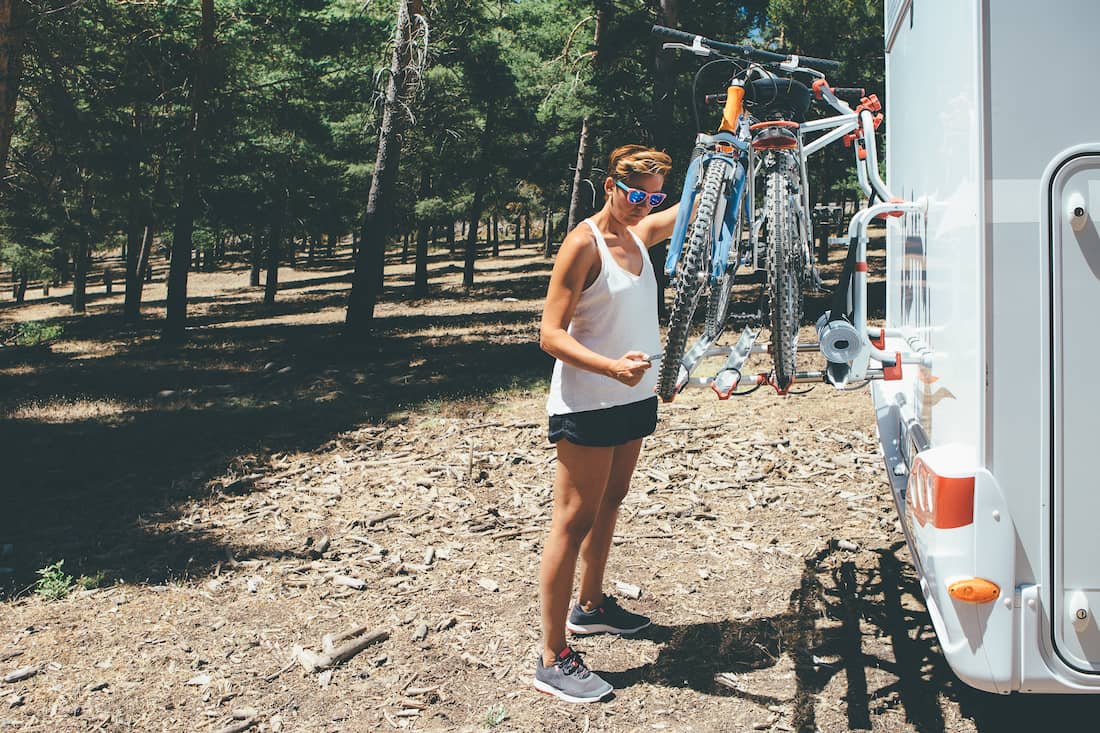 Since every RVer's needs are different, here are a few items to think about adding to your packing lists.
Entertainment. What will you do if there isn't any internet or the weather keeps you inside of the RV? Bring card games, downloaded movies, magazines, or other fun items to keep everyone entertained. If your rental includes a TV and DVD player, pack a few movies that the whole family will enjoy.
Paper goods. Your RV most likely come with linens, but will it have trash bags, paper towels, and RV-friendly toilet paper?
Outdoor equipment. Camp chairs, propane grills, and portable fire pits all help set the perfect campground atmosphere. Don't forget to check if you need to bring lighters or waterproof matches with you to light your campfire or your propane stove.
Other Essentials. Consider packing bug repellent, sunscreen, a headlamp, bear spray, and a reusable water bottle.
Step 6 - Finalize your itinerary with these RV road trip tips
When filling in the gaps on your itinerary, it's essential to set reasonable driving expectations to determine how many miles you hope to travel in a day. Driver's fatigue sets in faster when you drive or tow an RV because of the increased level of awareness required to navigate your motorhome or trailer safely.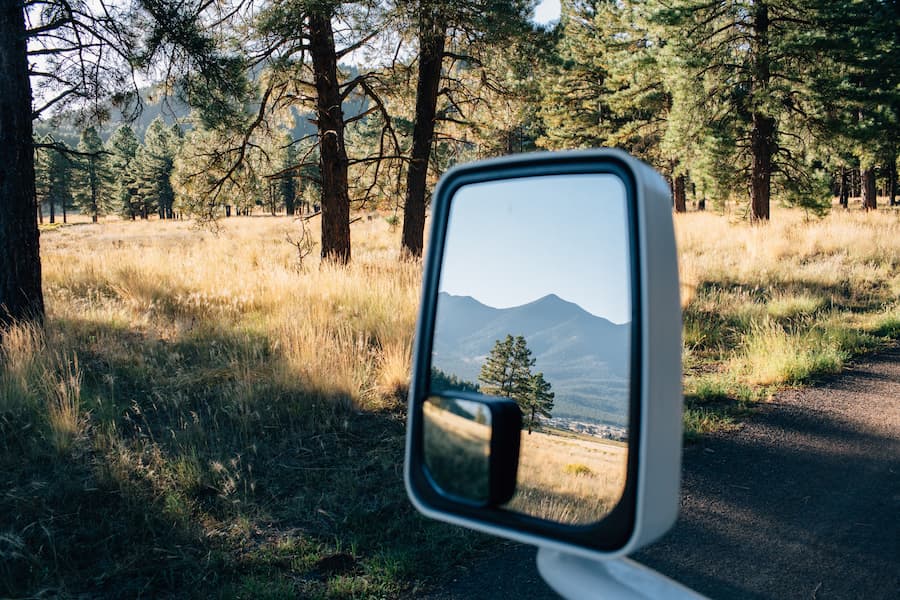 Here are some RV road trip tips to consider as you finalize your itinerary.
Less is more. To avoid fatigue, consider adopting the 330 by 3:30 rule. The rule suggests that you should stop driving once you've hit 330 miles or it's 3:30 in the afternoon. This rule helps you arrive at your campground with some energy and still allows you enough time to set up camp before it gets dark.
Drive time. Google Maps and online map programs calculate average drive times. RVers should add approximately 20% to that time to account for safer speeds. Increase the percentage to add in time for fuel, roadside attractions, and rest stops.
Smart driving. Avoid the frustration of navigating big cities during rush hour by adjusting your departure time. Some cities have toll roads, and it can be stressful to find the right toll lane during rush hour traffic. If you can't avoid toll roads, be ready to use the cash-only lanes or purchase a prepaid toll pass before hitting the road.
Safety comes first. All successful RV road trips start with safe travel measures. Be mindful of your RV size and check your route for low clearances and road restrictions. Also, be prepared to lower your speed when pulling a trailer.
Weather aware. Weather can impact your itinerary. Prepare for weather delays and have an alternative route planned in case of inclement weather. Use weather apps and weather radio to help keep you ahead of a storm.
Roadside attractions. For some people, the journey is just as important as the destination. To spice up your route, look for quirky roadside attractions or historical points of interest. Check out Roadside America to help you locate roadside oddities and silly stops along your route.
Start planning now
Now is the perfect time to experience the joys of an RV vacation.
Your road trip opportunities are endless, and with an RV rental, you can test out everything from a tiny teardrop trailer to a motorhome. There isn't a better way to experience the open road.
Once you plan one successful RV road trip, the second trip can be just around the corner.