It's almost that time of year again where the snowbirds are heading down south to spend the dreadful Canadian winter somewhere hot and sunny. That means it's time to start thinking about what to pack, what to check, and how to get your RV ready.
If you're driving to your destination, there are a lot of things you will need to take with you. From valid driver's licenses, to extra sheets, to fans for the heat. There are some things you can just pick up at the store as you go, but there are also things that are irreplaceable. You don't want to get to the border to realize your passport is going to expire while you're there. These are things you need to check out, well, yesterday!
So if you're already scrambling to get things ready and not forget anything, here is a list that will help you get to your destination smoothly and without that dreaded "Oh no, I forgot *insert item here*". Do you have nightmares about that, or is that just me?
Documents
One thing… or a few things you cannot forget are your travel documents. While it may be easy to forget some things at home, you don't want your credit card to get declined because you forgot to tell your bank you were out of the country. Things like that are very important to have ready, even before you start packing. Here is a list of the most important documents you cannot leave home without:
Passport: I have nightmares about getting to the border or the airport and forgetting my passport at home. Don't let this happen to you! Your travel documents are so important if you're leaving the country, and it's also important to make sure they don't expire before or while you're there. If you have a Nexus card, you should also check to see when it expires.
Drivers license: If you're driving an RV, just like any other car, then you need a valid license with you. Make sure to check when it expires a couple of months before your trip, as it takes a little while to get it delivered in the mail.
Banking: Have you ever gone out of the country, only to find out that your card has been blocked? It's the worst. Letting your bank know that you will be out of the country for a said amount of time is very important, so they won't suspect any fraudulent activity. It's also important to make sure your debit and credit cards haven't expired, and that you set up automatic payments for your bills. You definitely don't want to have to worry about paying your bills while you're on vacation.
Travel insurance: No one plans on getting sick or breaking their arm or anything like that while they're on vacation, but unfortunately these things happen. You will want to make sure to have your travel insurance with you at all times, just in case an accident does happen.
Packing
What do you pack when you're out of the country for up to 5 months? Well, I could say a lot, but you also have to think about how much can fit into your RV. Making sure that you pack enough so you're not having to do laundry all the time but also that you have enough options is something you'll want to consider.
Here is a list of things to take into consideration while packing:
Have options! Remember that no matter where you go, it can be boiling hot during the day and much cooler at night, or there may be some days it's hot all day or raining all day. Being prepared with a good amount of shirts, long sleeves, sweaters, shorts, and pants that can all be worn together is your best bet.
Pack what makes you feel comfortable. I know we all have a few items we love because they're nice-looking, but they can either be too itchy, too tight or loose, or even too hot. Packing items like these in your suitcase when you don't even wear the item at home is just taking up extra room in your suitcase.
You don't need to stock up on things like toothpaste, shampoo, conditioner, etc. You can buy those things when you're there. Stocking up to save money will ultimately leave less room in your bags or in your RV.
Just in case, it's smart to bring extra blankets, and sheets. This way if you get cold you can just get another blanket, or you can even have people stay over and have extra bedding for them.
Just because you're on vacation doesn't mean you're leaving all your devices at home! You can still use your computers, phones, tablets, etc. So don't forget to pack the chargers or any other cords you may need!
Health Products
When it comes to medication, and something that you need daily, it's really crucial that you get prescriptions in advance from your doctor before you go. You don't want to be in a situation where you've run out, and maybe you can't get the same medication in that country. Preparing this way will make things a lot easier and less stressful.
If you have certain products that you can't live without, whether that's food, special shampoos, supplements, or anything else you can think of, these are the things you should stock up on. Going from Canada to a different country means there is a huge difference in the products at stores. A supplement you love in Canada may be completely different in the United States.
Do you have a gym membership at home? You can put gym memberships on hold for the amount of time you're out of the country! Going from Canada to another country, it's not likely that they have the same gyms, so you could always go month to month at a gym where you're staying.
Home Checklist
You know that feeling when you're halfway to work and you think you forgot to turn your straightener off? Or you can't remember if you blew that candle out even though you're pretty sure you did? When you're leaving your house for 5 months, that's the last thing you want to think about! Here is a checklist of how to feel comfortable leaving your home for a while:
One of the best ways to feel comfortable being away from your home is to have someone house sit for you while you're gone. If you don't feel safe or comfortable leaving your home unattended, I'd definitely get that. So having a trusted family member or friend be there while you're gone will help put your mind at ease for that time!
If no one can stay at your home, make sure someone can pick up your mail for you. While the mailbox will overflow, it's not safe to have newspapers pile up at your door to let people know you haven't been home in a while.
Put your lights on timers. Even though you won't be home, you don't want people to think you're not home. When it gets dark until your normal bedtime you can have your lights on timers so everything looks normal at your home.
Consider turning off your air or keeping it at a neutral temperature, as well as maybe turning off your water to save money. This would not matter if you have someone staying at your home.
Don't leave anything in your fridge! The last thing you want is to come home to moldy food or old food in your fridge. Cleaning it out before you go will leave less worry for you when you come home. The same goes for all the garbage in your house, or in your garage.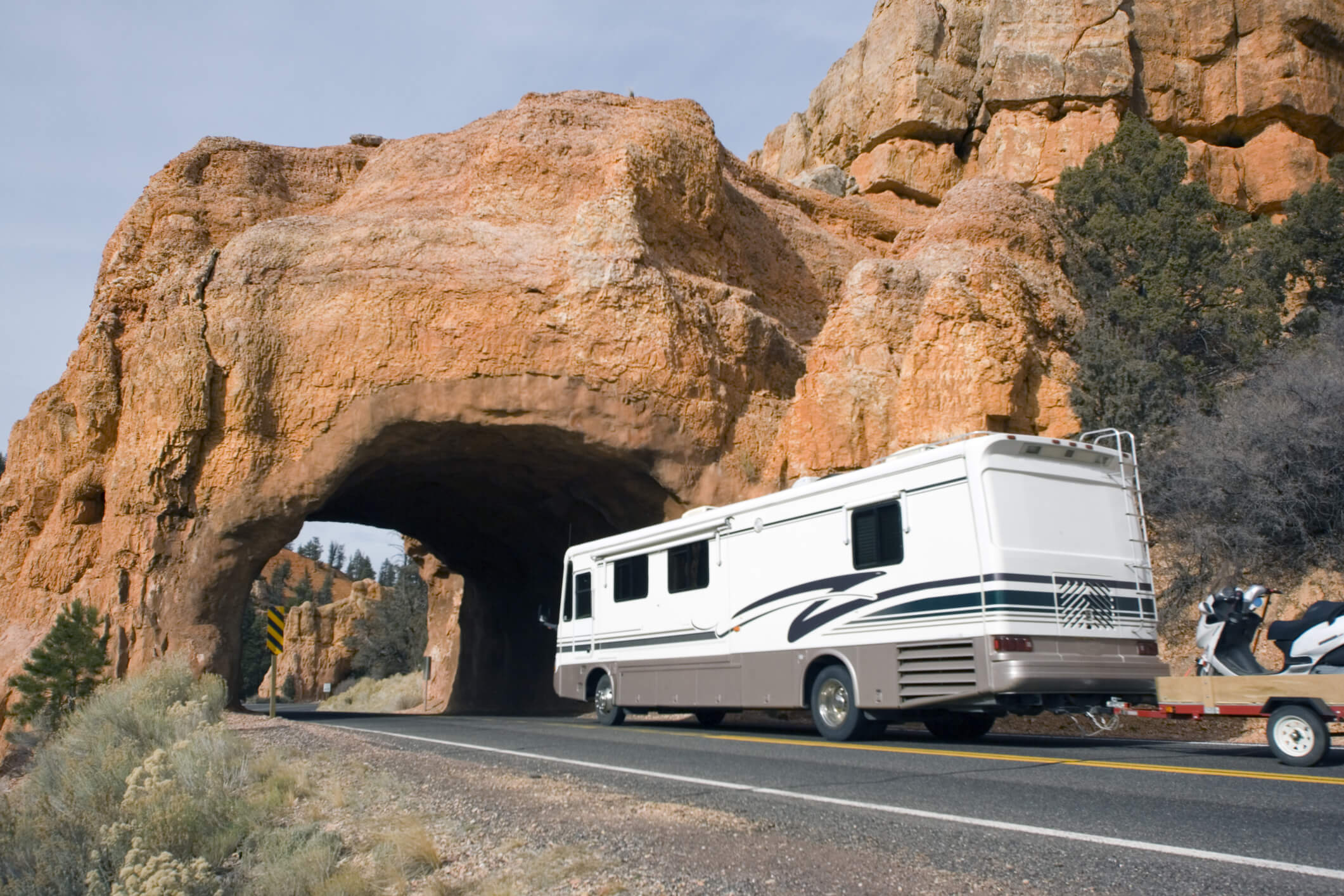 The Drive
Obviously, this is one of the most important parts of the whole trip! You can't just guess on where you'll stop, where you'll sleep, or when you'll end up in different places. That will just leave room for mistakes as well as getting stuck in the middle of nowhere while you're tired.
Here are all of the things to consider while making the drive down south:
Have a GPS on your dashboard, as you can't plan the trip out with no guidance. You will be able to put in the stops you want to make, and see how long it will take you to get there. I wouldn't recommend putting in your final destination right away, as you will definitely want to make stops along the way to eat, sleep, and stretch your legs.
Don't tuck your passports and/or Nexus pass into storage! These are things you'll want to keep handy, especially when you get to the border. As well as your drivers license and insurance just in case you happen to get pulled over.
Plan your rest stops, gas stops, as well as when you're going to pull over for the night. It's great to have a goal for where you want to stop every day that you're on the road.
Do not bring any foods that are not allowed into the United States. The two main things you cannot bring into the United States are fruit and animal products, so make sure your fridge isn't stocked full with those.
---
And there you have it! While it may seem like a lot to pack, remember that these are just most of the essentials that you will need to have a stress-free time. There is nothing worse than forgetting something super important at home, but if you use this checklist, then you should be totally fine.
Remember not to over pack, think about what you use in your day to day life, and just go from there.