Looking to camp at Disney's Fort Wilderness Campground but don't have an RV? No problem! Did you know that you can rent a motorhome or camper directly from a local owner on RVezy and have it delivered and set up at your campsite?
In this article, we show you how to book your Fort Wilderness campsite and RV rental to help you make the most of your Disney adventure while saving you money along the way.
Let's get started.
How to book a campsite at Disney's Fort Wilderness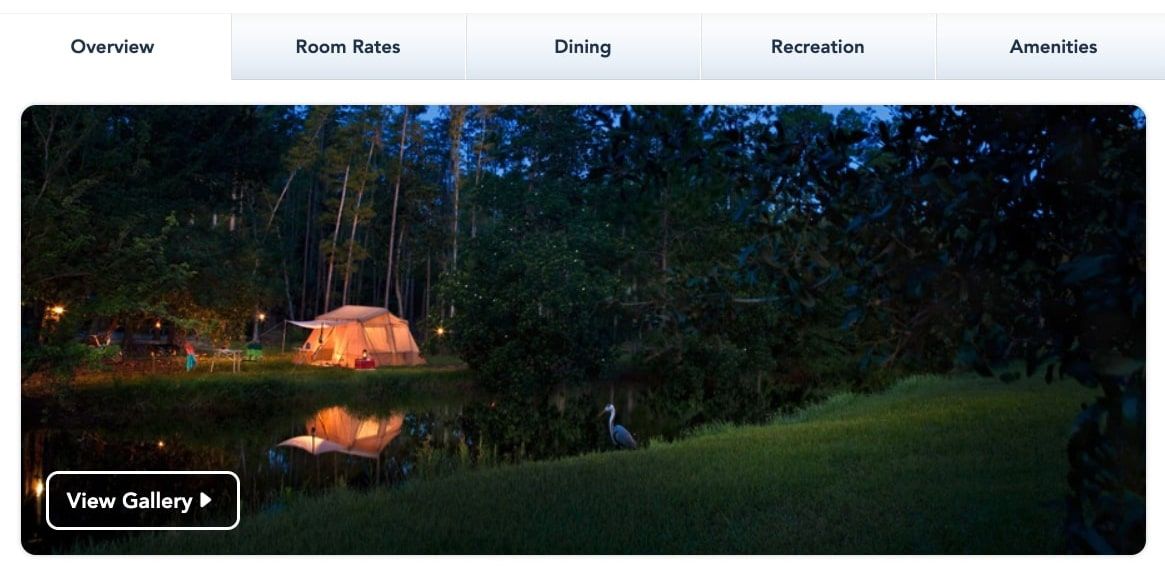 Disney's Fort Wilderness Resort & Campground, located just minutes from all the Disney theme parks, is one of the country's most popular RV camping destinations. The campground features close to 800 sites for RVs and tents, and a variety of amenities like swimming pools, a marina, and horseback riding.
To book your campsite:
Visit Disney's Fort Wilderness Resort & Campground website and enter the dates for your trip, the number of guests, and your preferred resort. You'll want to select "The Campsites at Disney's Fort Wilderness Resort" if you want to go RVing.
The next step is to choose your campsite. Fort Wilderness offers five types of RV campsites: tent or pop-up campsite, premium campsite, premium meadow campsite, full hook-up campsite, and preferred campsite.
Once you've selected your campsite, you can choose from several add-ons to make your RV trip even more magical. By staying at an official Disney resort, you get access to discounted rates for their theme parks. The more parks you visit, the better the discounts.
Once you're reviewed your purchase order (cart), you will be prompted to make your payment.
*Pro tips: Fort Wilderness books up quickly, so be sure to book your campsite as soon as possible! We'd recommend at least a couple of months in advance during the busy season. If you cancel your campsite at least 30 days or more before your arrival, you will receive a full refund. Please review Disney's terms and conditions for up-to-date information.
How to book your RV rental with RVezy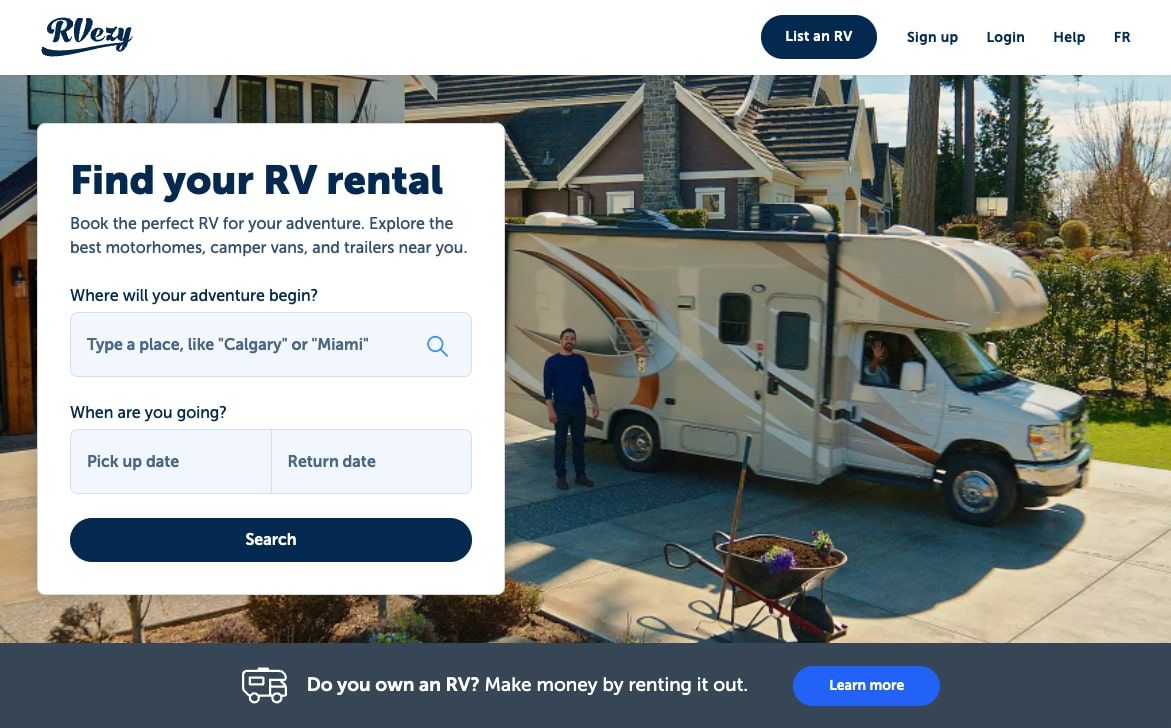 RVezy offers a variety of motorhome and camper options for rent. So whether you're looking to have a motorhome delivered to you at the airport or have a camper set up directly at Fort Wilderness, RVezy has got you covered.
To book your RV rental:
Search for RVs near Fort Wilderness and enter the dates for your stay. Depending on the type of trip you're looking for, you might want to filter by RV type and if you want to rent a delivered RV.
You can use the sort or map functions to find the perfect RV for you.
Once you've found the RV you want, you will need to send a booking request with your payment information, which will let the owner know you're looking to book their RV. You will be required to select your protection plans and any add-ons. Owners often offer add-ons like a BBQ, bicycles, or camp chairs.
If you select an "Instant book" RV, your booking will automatically be accepted. If not, you typically need to wait a few hours for the RV owner to accept your booking.
*Pro tip: Clearly communicating your trip details and expectations with the owner will make your trip planning a breeze. It will also help the RV owner provide recommendations for your RV trip.
Top-rated RV rental examples
RVezy offers hundreds of great RV rental options near Fort Wilderness. For the most accurate results, we'd recommend visiting the live search results page and refining your search based on the dates you're traveling and options you're looking for, such as delivery.
Here are some of the many RV options you might see: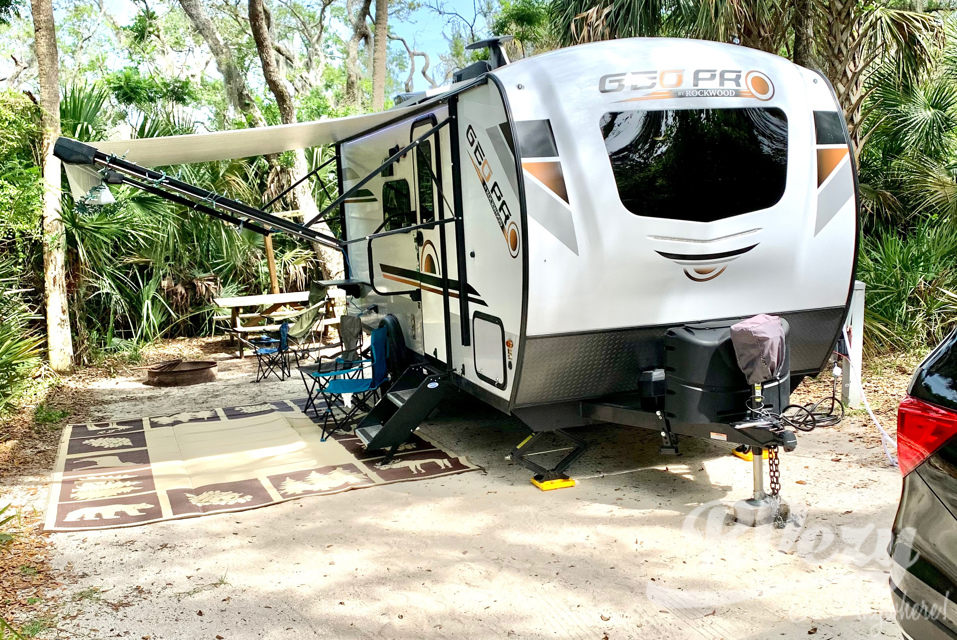 Winter-Springs, Florida
Sleeps 6
Offers Delivery within 155 miles
From $75 USD/night
---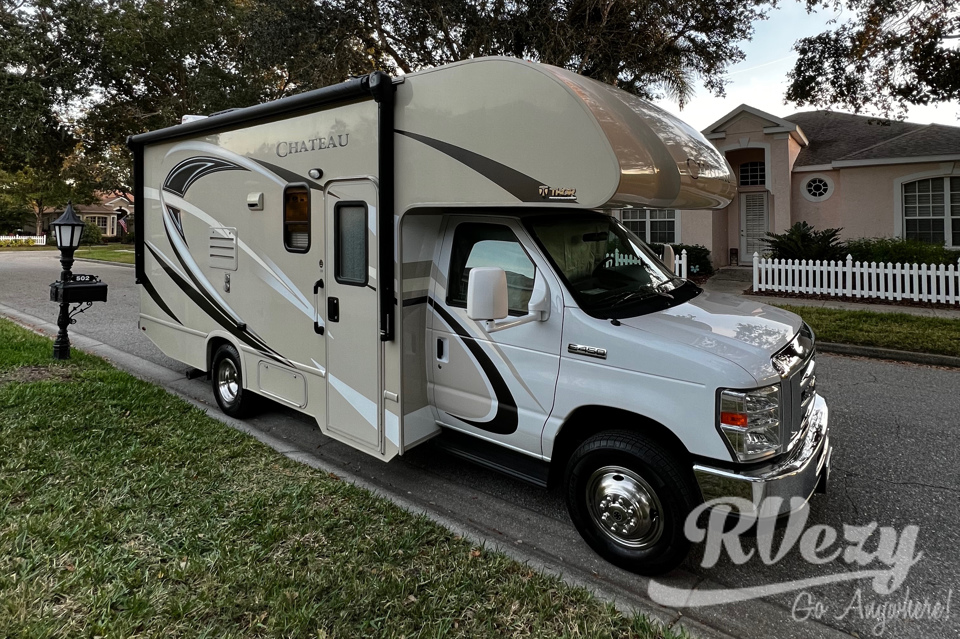 Winter-Garden, Florida
Sleeps 4
Offers Delivery within 155 miles
From $150 /night
---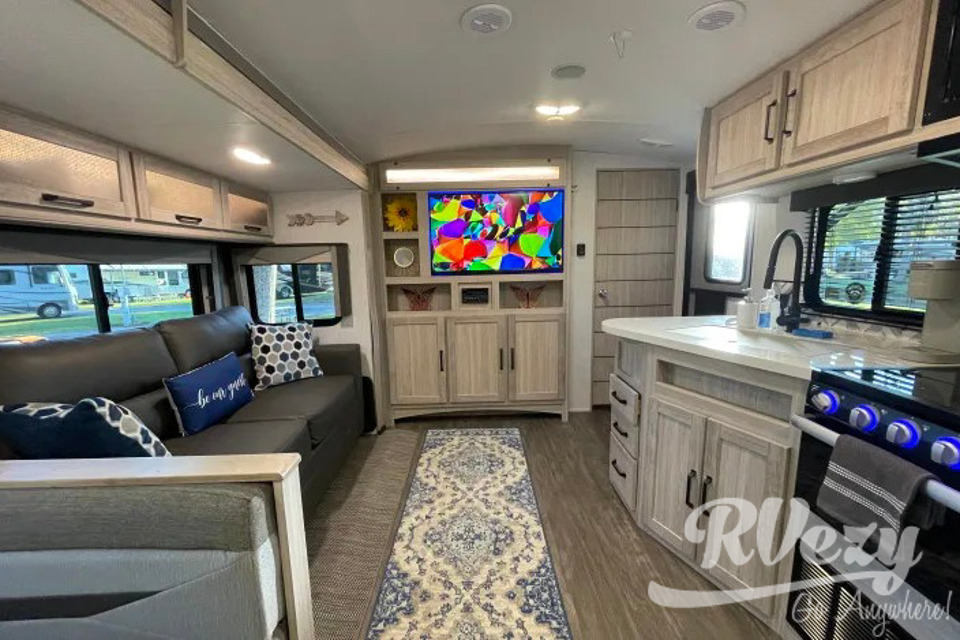 Celebration, Florida
Sleeps 10
Offers Delivery within 60 miles
From $159 /night
---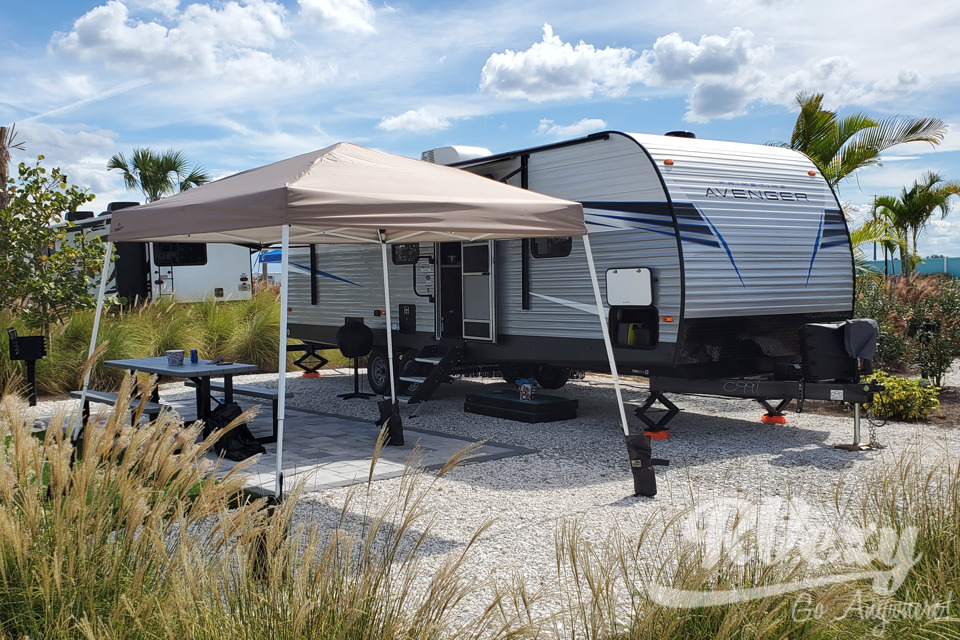 Polk-City, Florida
Sleeps 4
Offers Delivery within 60 miles
From $65 /night
Looking for more great RVs? View all available RV rentals.
Additional tips and important information
If you're getting your RV delivered and set up by the RV owner at Fort Wilderness, you will need to inform the resort ahead of time so that the owner can enter the property. Here is the contact information for the Resort:
4510 North Fort Wilderness Trail
Lake Buena Vista, Florida 32830-8415
(407) 824-2900
If you're looking to stay in a single location for the duration of your stay, we'd recommend renting a camper instead of a motorhome. Travel trailers, fifth wheels, and other towable RVs are much less expensive to rent compared to motorhomes.
You can rent a Golf Cart to get around Fort Wilderness.
Pets are welcome at Fort Wilderness. You can also rent a pet-friendly RV by selecting the option from the available filters.
Summary
Disney's Fort Wilderness is a great place to camp and make lasting memories, even if you don't own an RV.
With RVezy, you get to choose the vacation style that suits you best. You can either rent an RV in Orlando and explore everything the region has to offer or go on a glamping adventure by getting your camper rental delivered to a top-rated campsite like Fort Wilderness.
Take the time to plan your trip early. A Fort Wilderness RV rental will allow you and your family to stay on the doorstep of the Disney parks while enjoying Florida's amazing weather and stunning scenery offered by the Resort's 750 acres of pines and cypress forest.