We've gathered everything you need to know about Hipcamp's website and mobile app, including pros, cons, and everything in between, so you can decide if the popular camping app is right for you.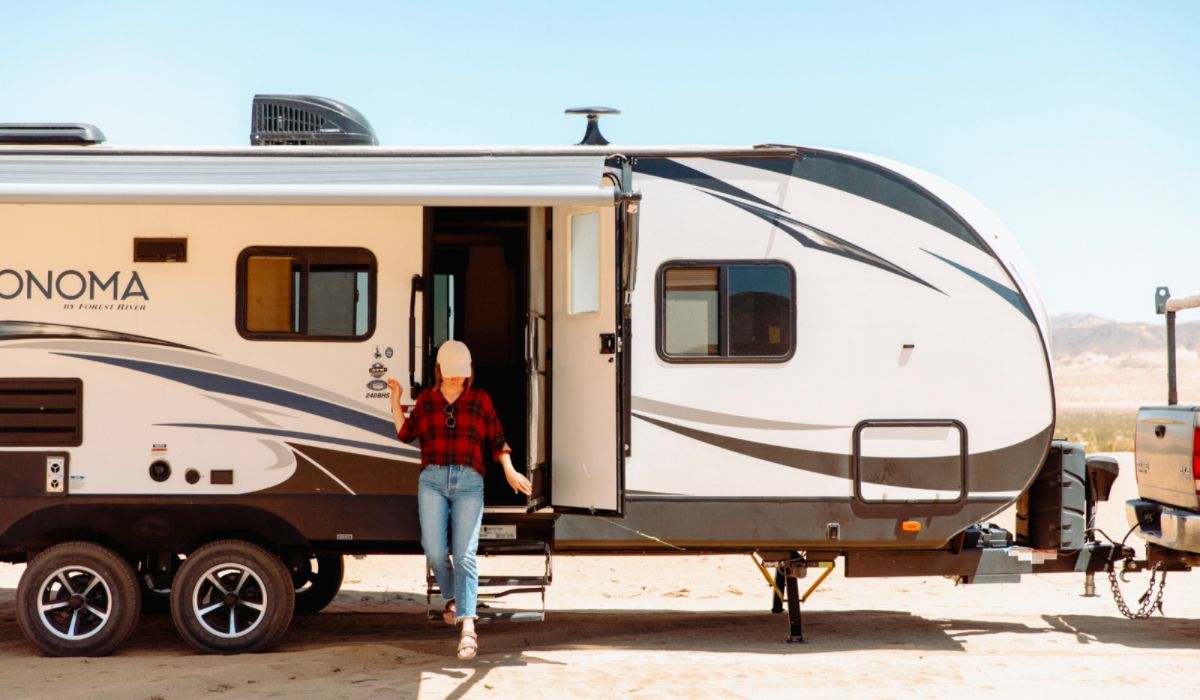 What is Hipcamp?
Hipcamp calls itself the most comprehensive resource for discovering and booking unique outdoor stays. It's a website and mobile app (Apple // Android) that connects campers with landowners known as Hipcamp Hosts. These unique stays are one of Hipcamp's biggest differentiators — as they highlight the opportunity to explore new places, meet new people, and support the protection of wild places.
"By connecting people with the land and each other, Hipcamp works to support those who care for the land and get more people out under the stars. We do this because we believe humans in nature bring out the best of human nature." — Hipcamp
We've found that the site has reliable insider information on public parks and national park campgrounds, and it's great for tips, user photos, and reviews as well.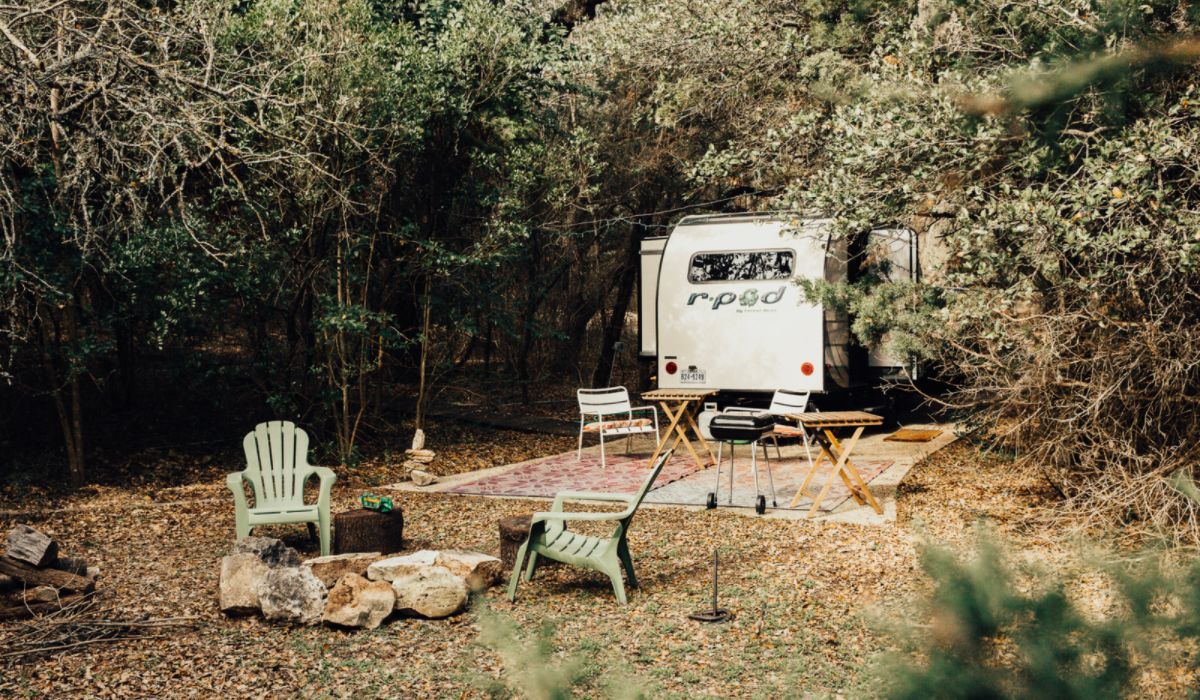 Where is Hipcamp available?
Hipcamp has been around since 2013 and is currently operating all around the U.S., Canada, and Australia. We've found that Hipcamp has spots in every Canadian province, but Ontario and BC have the best selections right now.
How much does it cost to use Hipcamp?
The Hipcamp app is totally free. Hipcamp Hosts set their own pricing for their sites, typically between $5 to about $100 per night for RV campsites. Additionally, Hipcampers pay a small service fee to cover things like customer support and payment processing fees. Aside from this, Hipcamp Hosts earn 90% of what they charge, meaning that every booking puts money into the pockets of local landowners.
What kind of camping can you find on Hipcamp?
Hipcamp is all about finding and sharing the newest and coolest nature spots, including some incredible RV spots across Canada. In addition to private places to park your RV, you can also find tent camping sites, glamping, cabins, treehouses, and yurts. While the website shares info on public parks and campgrounds, bookable Hipcamps are all on private land and hosted by landowners.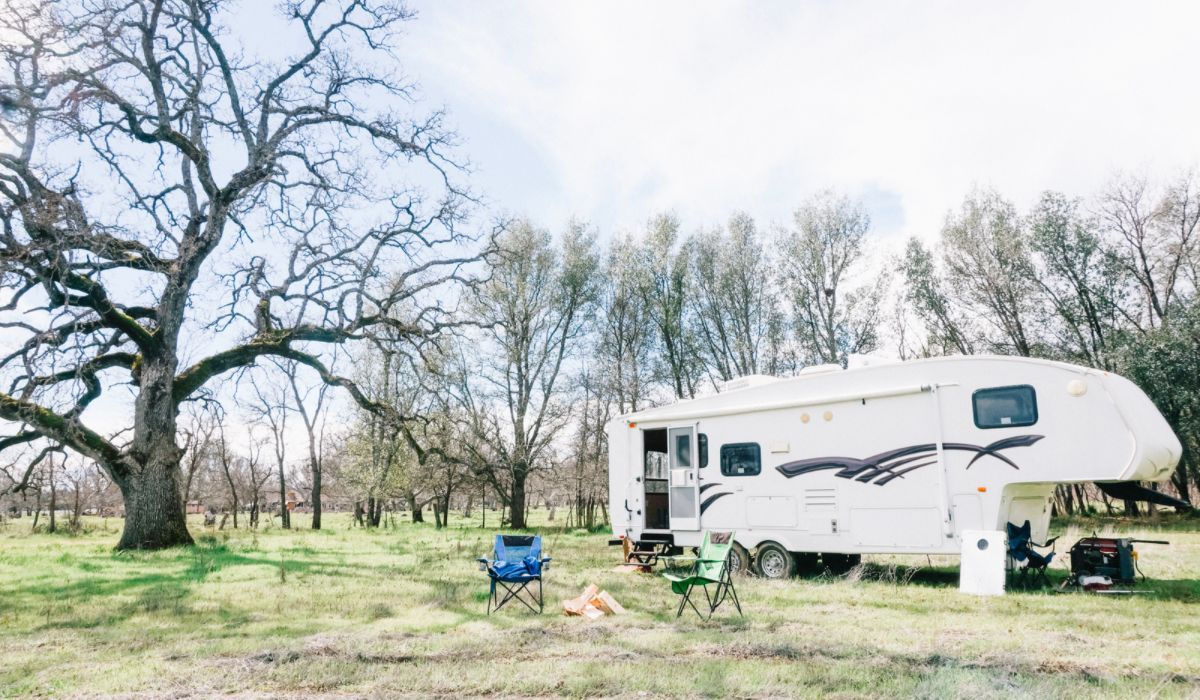 Is Hipcamp safe?
It's proven — Hipcamp is legit, and since 2013, thousands of RVers have used it to find unique camping spots. Hipcamp helps ensure safe stays by vetting its Hosts and requiring them to abide by both Hosting Standards and an Inclusion Policy.
Hipcamp is a peer-to-peer marketplace, so every Hipcamp is different with varying experiences. Still, all Hosts must verify their identity, and Hipcamp undertakes an internal quality assurance process to ensure its sites meet certain qualities. Currently, Hipcamp maintains a verified rating of 4.5 stars on Trustpilot and excellent app reviews in the Apple App Store and Google Play. Further, as a measure for host and camper safety, Hipcamp only shares exact site locations once a booking is made, but the map feature gives you an idea of where the Hipcamp is located.
Pro tip: Reading reviews is a helpful way to get a feel for what to expect at any given campsite.
How to search for campsites on Hipcamp
To begin searching in the app or on the Hipcamp website, plug in your preferred dates and use the filters to find an RV location that fits your needs. For example, you can narrow down your search by price point, RV length, available hookups, the number of guests allowed, and more.
Pro tip: Want to book a last-minute stay? Narrow your search by choosing this weekend or next weekend to see what's available within a few weeks.
From there, read the listing descriptions to learn more about each spot's location, accessibility, amenities, and requirements. Some, for example, might only be accessible via four-wheel drive, while others might have directions that require navigating via latitude and longitude rather than a GPS app.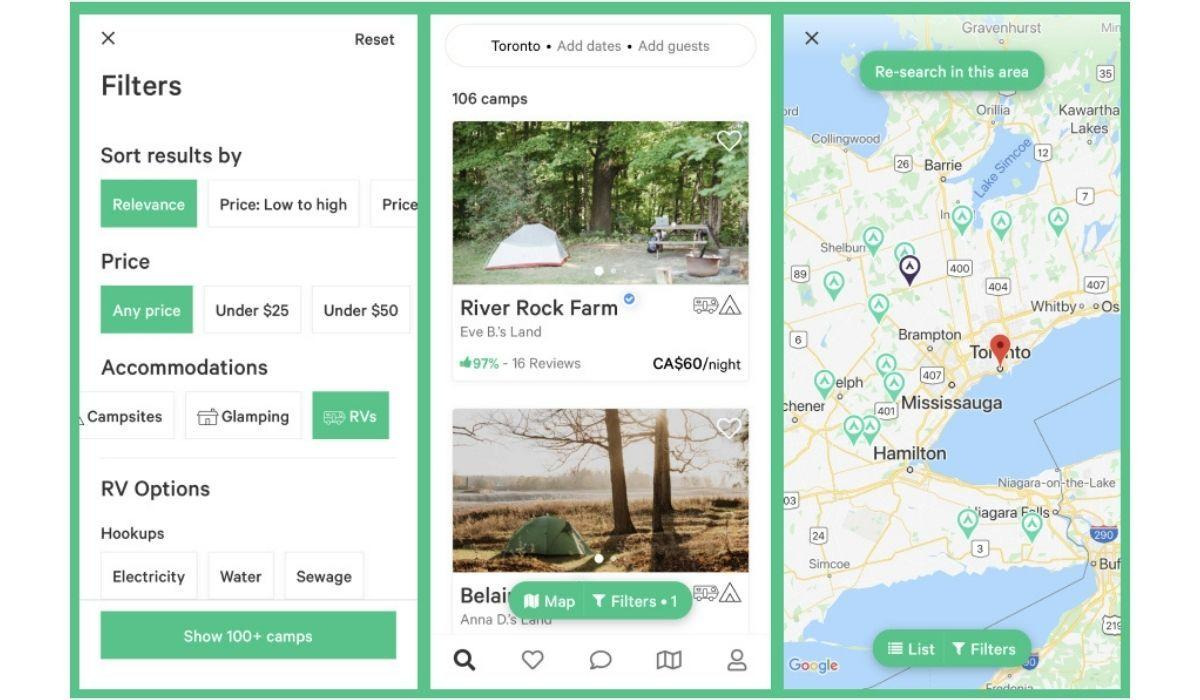 Booking a campsite (host communication)
Booking an RV campsite with Hipcamp is pretty easy. Once you find the spot you like, you can select your chosen dates, then go through a couple of pages to complete either a booking request (when a Host requires advance notice and the ability to approve your booking within 24 hours) or the Instant Book process (when your booking is confirmed immediately). Either way, you'll get more details via email and SMS (if you allow it) as your booking goes through. At any time along the way, you can send your Host a Hipcamp Message in the app, on the website, or via SMS. The Host is automatically notified.
Pro tip: Check out each listing to find cool Hipcamp extras like firewood sales, on-site activities, sleeping bags, Host-led workshops, or farm tours.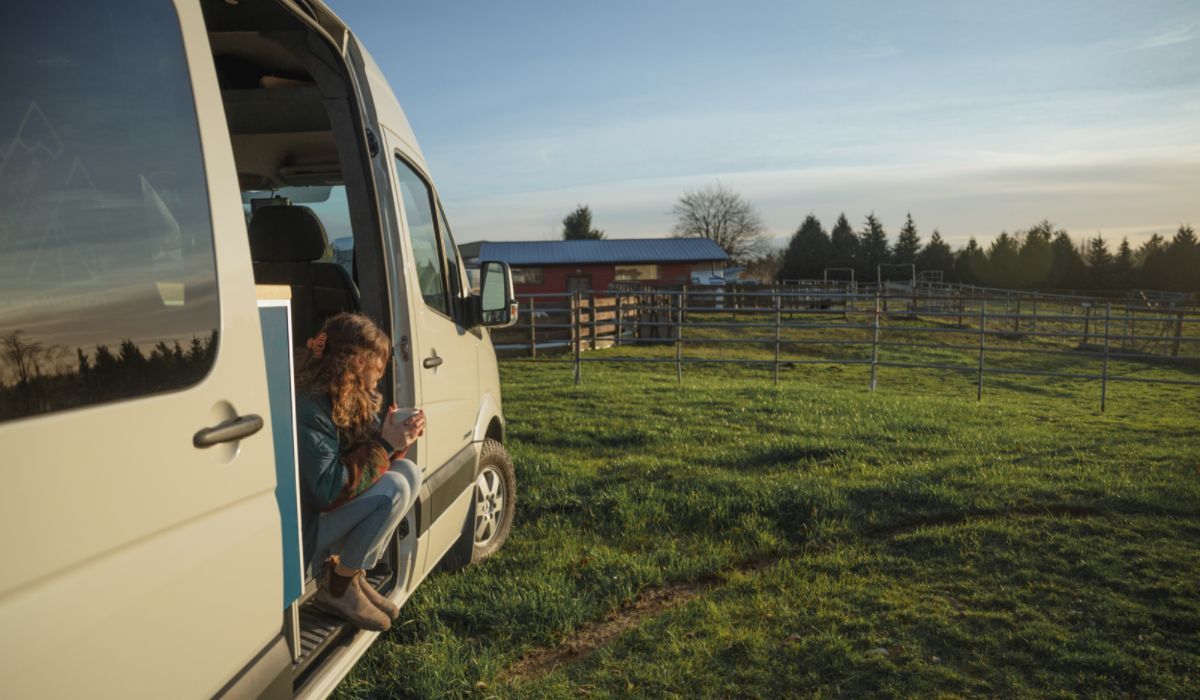 Checking in and checking out
Since some Hipcamps are more secluded than others, we recommend that you save your location using offline maps and communicate with your Host earlier than later. That way, they will know when to expect you, and you'll have everything you need to reach their place if you don't have a reliable cell signal.
Some Hosts do in-person greetings upon arrival, while others provide detailed instructions for campers to make themselves at home on their own. If you get lost or can't seem to find the right entrance, it's possible to shoot the Host a message via SMS or text message. This also applies if you need their help during your stay. We've found that Hosts are responsive and genuinely want to make sure campers have a positive stay, so they're usually just a message away.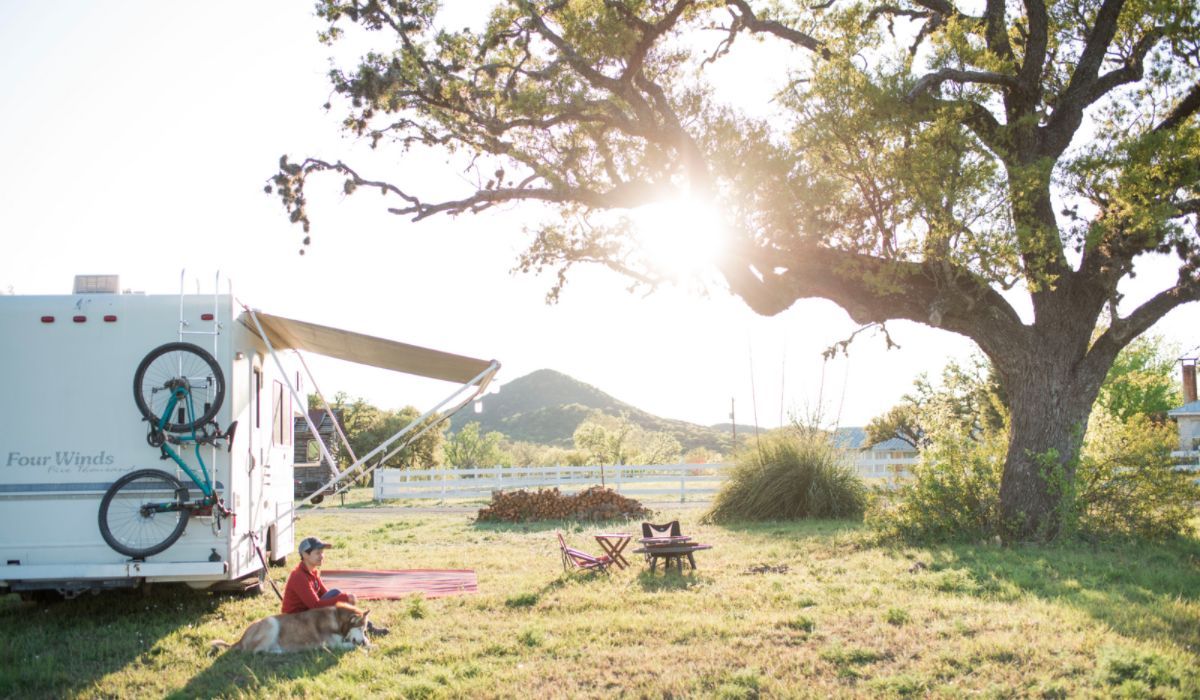 Pros and cons
Pros
Privacy is a huge plus. Hipcamp properties are typically larger than five acres, sometimes with just a single campsite where you can spread out and forget the rest of the world. This is probably one of Hipcamp's biggest differentiators compared to public campgrounds or other private campgrounds, especially for RV campers accustomed to being packed in with dozens of other rigs.
It's easy to communicate with Hosts. Whether you'll be arriving later than expected or need firewood, it's easy to shoot your Host a message in the Hipcamp app or via text message. The Host is automatically notified, so they can help answer your questions.
Every experience is different. With Hipcamp, one night, you might find yourself watching the sun set with a pack of llamas on a family farm, and on another day, you could be heading out on a fishing trip with an expert Hipcamp Host knows their nearby river like no other. It's all a part of the adventure.
Cons
Every experience is different. We recognize that varying pricing, ratings, and locations can give some campers more of an adventure than they'd like. That's why it's important to read listing descriptions and reviews carefully and choose the right spot for you and your vehicle, especially when it comes to clearances, four-wheel-drive requirements, and directions.
The app has tons of options — sometimes too many. When looking for a place to stay, it can be tough to click into a site's details and then get back to your primary list of filtered results. We want to see the very best spots near our searched location, and there can be a lot to sift through.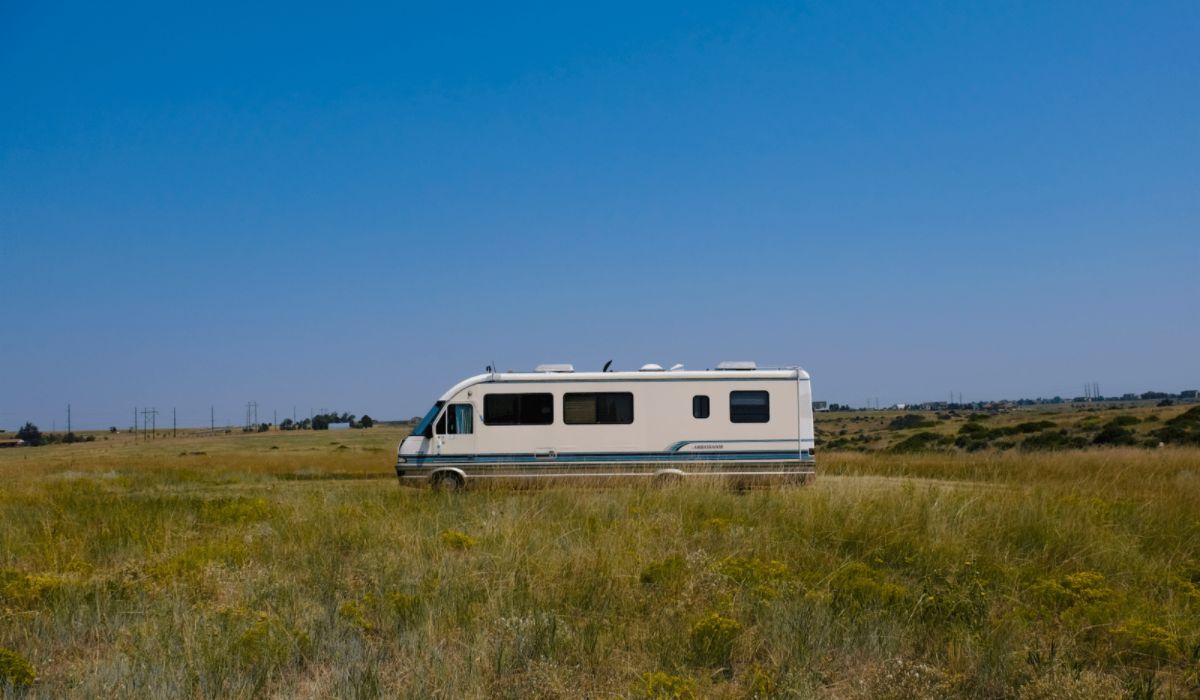 Final thoughts
In short, Hipcamp is a solid option for RVers looking for unique places to camp, from private hideaways to more campground communities with stunning landscapes. Most spots go beyond the typical large RV park experience to provide one-of-a-kind stays with special touches from each Hipcamp Host.
Ready to get out there? RVezy can help. Download the RVezy app to search for the perfect RV rental to match your Hipcamp stay. We'll see you on the road!