RVers know how to get creative when it comes to finding places to stay, and we're here to add one more simple option to your RV toolkit — Hipcamp.
Hipcamp is a top-rated website and mobile app (Apple // Android) that helps travelers discover and book one-of-a-kind outdoor stays, which include some pretty amazing RV spots across Canada.
Some may refer to Hipcamp as "the Airbnb of camping," but it's more than that — it connects RVers with a community of private landowners and stewards who welcome them to park on their unique ranches, farms, beaches, and land preserves. With an easy-to-use app, offline map capabilities, and A+ customer support, Hipcamp unlocks access to both last-minute overnight oases and basecamps for extended adventures, whether you're solo, with a partner, or on a group trip.
And the best part? With Hipcamp and RVezy, you can plan the perfect road trip in just a few clicks. Read on to find out how to find the very best RV campgrounds for your RVezy rental with Hipcamp.
A first look: Hipcamp offers unique stays across Canada
While no two Hipcamp sites are exactly alike, all Hipcamp RV sites help travelers escape the crowds and experience the outdoors. Sites are typically located outside cities and range from an Ontario alpaca ranch with electrical and water hookups to a u-pick blueberry farm in British Columbia that accommodates self-contained rigs up to 34 feet long.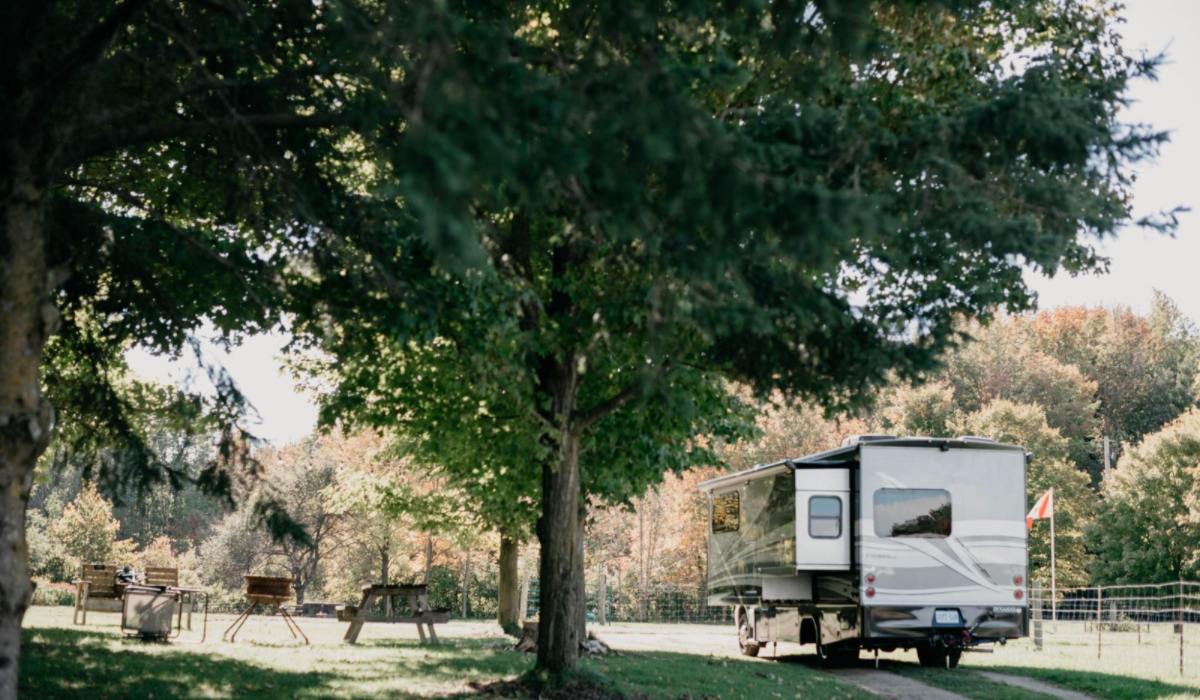 More landowners in every province and territory join Hipcamp every day, meaning more options for you. These Hipcamp Hosts are typically available (either in person or via messages) to answer questions, share area recommendations, and help with any issues. Many Hosts also offer Extras and Day Passes as additional ways to connect and engage with their land — whether through an on-site horticulture class, time with farm animals, or a fresh-from-the-ocean seafood dinner.
Here are some of the most popular Hipcamp RV spots in Canada: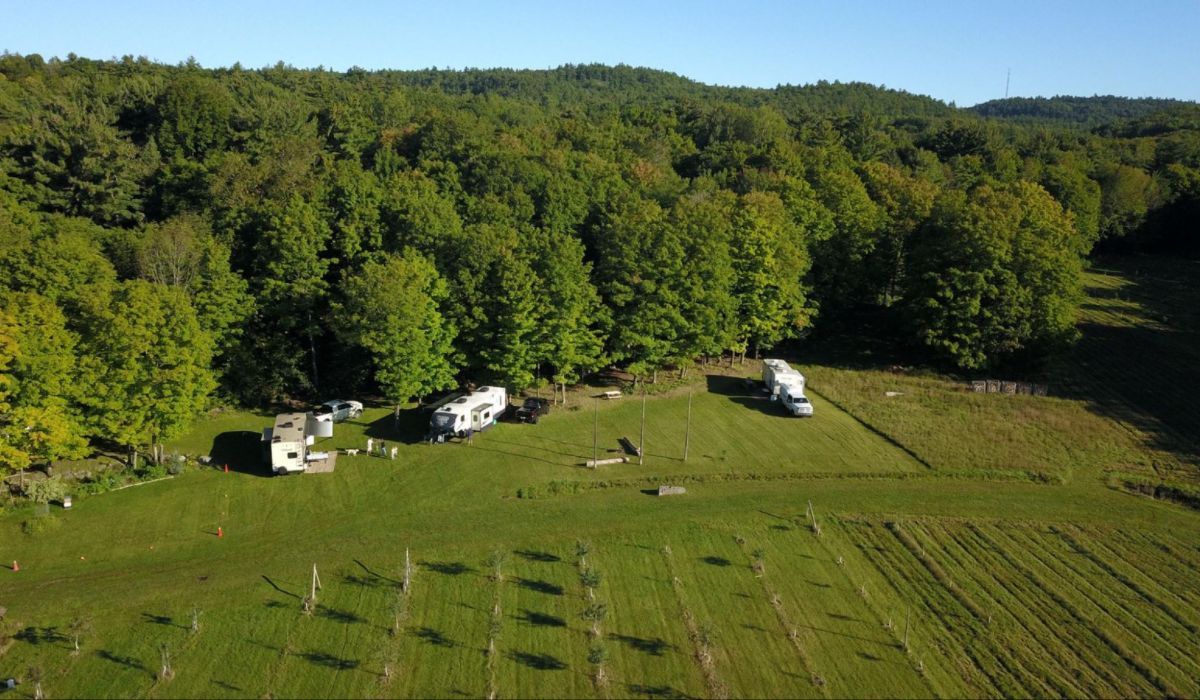 Finding the right RV campground site for you
Since each site is unique, Hipcamp RV listings detail the following:
RV site logistics you'll need to know in advance.
Available amenities.
The number of guests allowed per site.
Other essential information, such as whether or not pets or campfires are allowed.
To begin searching, simply plug in your preferred dates, then use the filters to find an RV-friendly location that matches your wants and needs.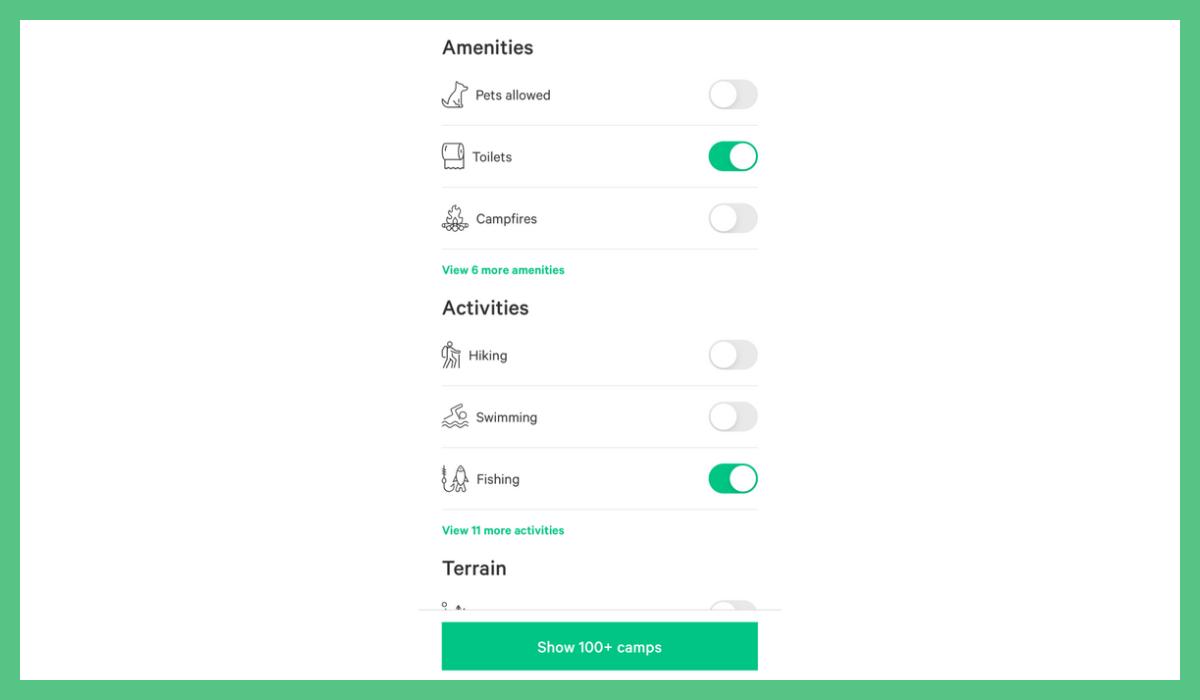 Continue on with the filters to search for the things that matter to RVers, such as pet-friendly locations, length or class restrictions, and amenities like:
Electrical, water, or sewer hookups.
Potable water.
On-site restrooms and showers.
Trash.
Wi-Fi.
Picnic tables.
Campfire rings.
It's possible to narrow down your search to exactly what requirements you have while also filtering to only show Hipcamp sites with scenic features you're interested in, such as great fishing spots or sites in a forest. Hipcamp stays are often scenic and secluded, which means you can park your campervan in a meadow and fall asleep to the sounds of nature instead of the sounds of a highway. Plus, options are available for both motorized RVs and towables.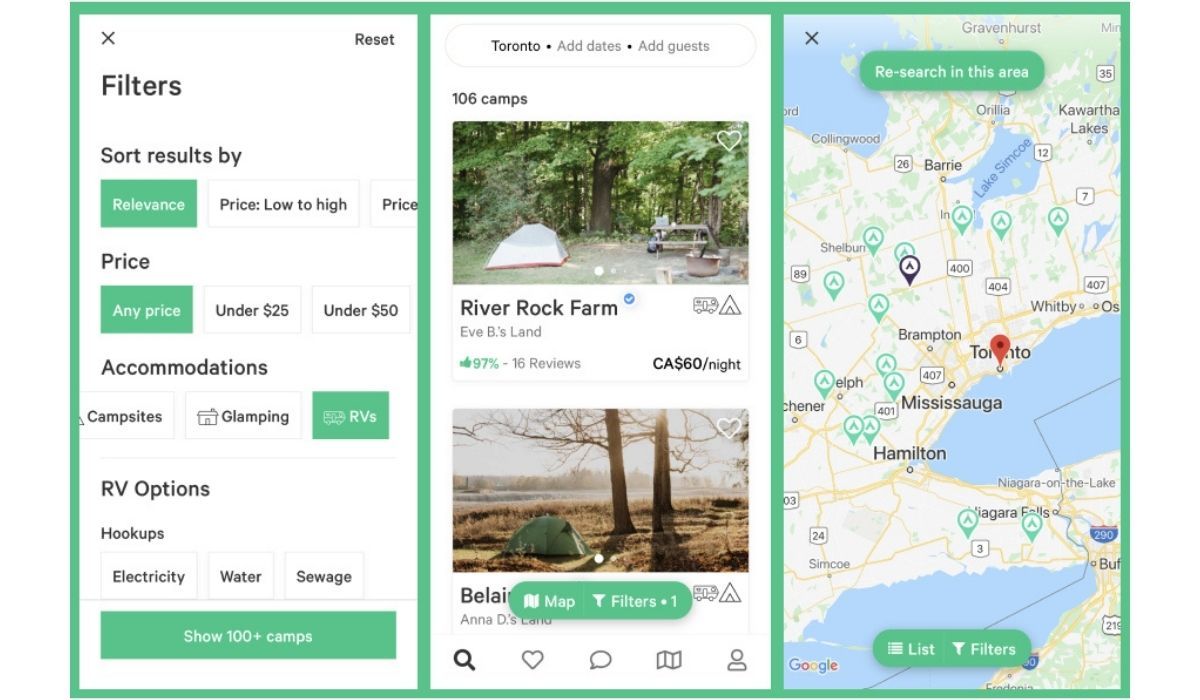 Pro tip: Booking a last-minute stay? Use the 'Instant book' filter to show Hipcamp listings you can book without waiting for Host approval.
Here are some popular searches to get you going.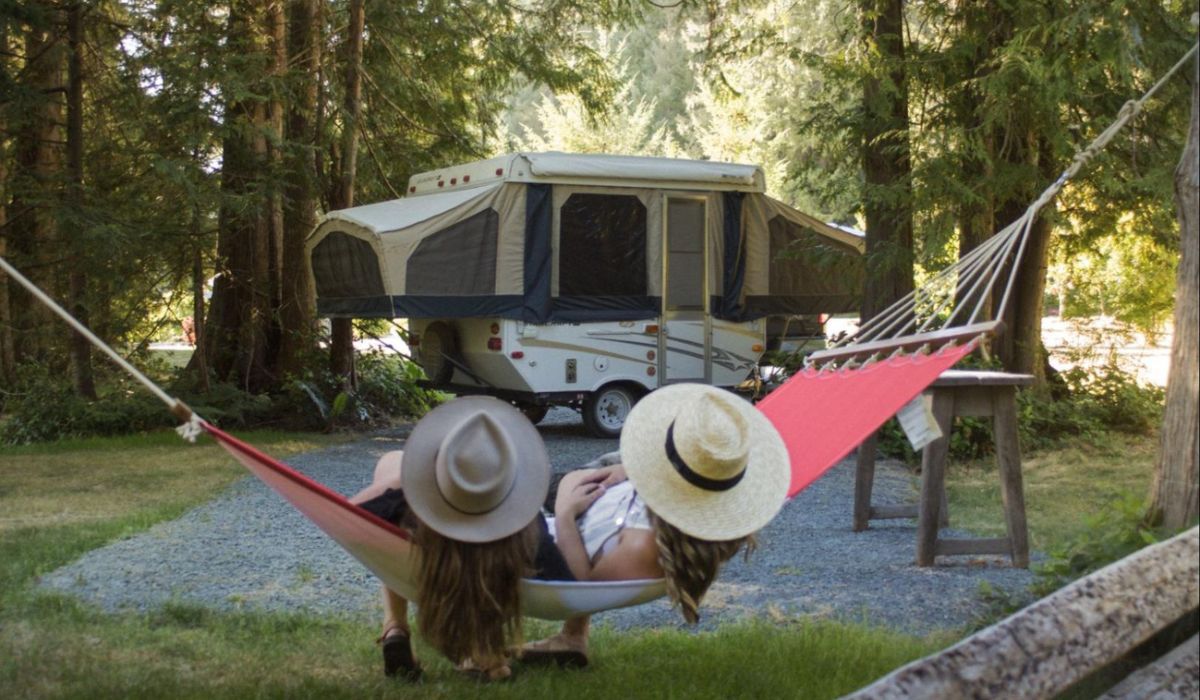 Let's get you out there
We're excited to see where you head off to next! In the meantime, here are some parting tips to help you make the most of your trip. And if you have any other questions about Hipcamp, get in touch with their support team.
Now's the time to book. The best way to avoid disappointment is to book your RV rental and campsite in advance. You'll get the very best selection of dates, rentals, and sites for an unforgettable trip.
Read through the details. The last thing anyone wants is to show up for the night with a 40-foot motorhome when the campground can only accommodate a 30-foot rig. Always review the site details in advance of booking and arrival to avoid any surprises.
Know Hosts are here to help. No one knows their land and the surrounding area better than your Hipcamp Host. They're just a few clicks away in the Hipcamp app if you end up needing anything.