A lot of the time, we believe everything fun starts on June 1st and ends as soon as September 1st rolls around. While that may be true for some things, that's definitely not true for camping. Actually, there are pros and cons to camping in both the summer and fall time, there are definitely more pros in the fall.
No matter who you are, after a few months of humidity, you just want a nice fall breeze. You can open up the windows, sleep comfortably again, and you're surrounded by the most stunning colours falling off of the trees. What more could you want?!
Camping in the summer vs. the fall is very different.
Whether you go in July or October, you'll notice a ton of different elements that you may find you like better. While of course there are a lot of benefits from camping in the summer, let me try to convince you why you should be booking a fall camping trip with an RV ASAP.
The Weather is Perfect for camping activities
Think about the perfect weather. What does that look/feel like to you?
To me, I'm picturing leaves on the ground, with the sun shining, and a cool breeze but it's still warm enough outside that you don't need a jacket. I'm sure a lot of you agree on that as well. Well, think about that weather while you're camping with your loved ones where there are plenty of hiking and biking trails, places to fish, places to hunt, and much more.
And don't forget activities outside of the campsite, such as apple picking, going to a pumpkin patch, and even going up in a hot air balloon (if you're adventurous like that!).
Fall is so peaceful
Maybe you're looking for quiet time. Camping in the summer is definitely not where you'll find peace and quiet, as campsites are pretty much booked all summer long. Come fall, campsites are less crowded and also more affordable! If you've been waiting for a campsite, this is the perfect time to book it.
Summer is More Expensive
The RV rental rates are lowered almost 50%, so you can justify finding the perfect RV for your trip. Campsites will generally offer lower rates as well because of the more quiet season.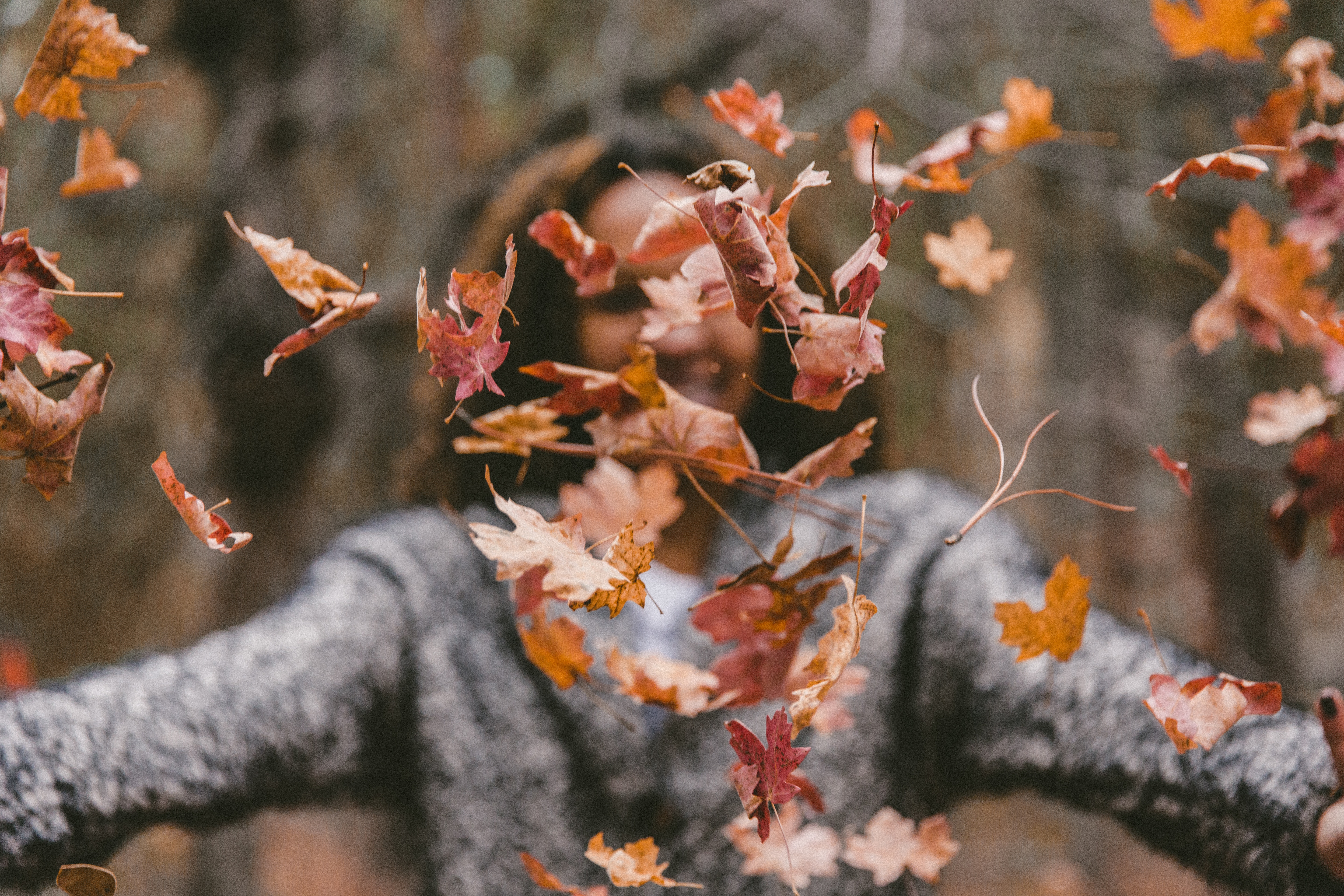 Thanksgiving brings the family together
I'll admit it, I do get a bit sad when summer is over, but then I remember all the great things Fall has to offer and quickly feel excited for the change of seasons.
One of my favourite things about Fall is Thanksgiving. If you haven't tried it yet - you can round up the family on Thanksgiving weekend and meet up at an RV campground to celebrate the festivities. Camping on Thanksgiving is definitely an experience of a lifetime that your whole family will enjoy.
On the other hand, if you're keen on meeting at your relatives place, why not travel there in style? The benefit of driving up in an RV is that you can stop along the way to explore some beautiful scenery and try some new adventures. You'll also have a lot more room, all your meals and things with you and a cozy place to sleep.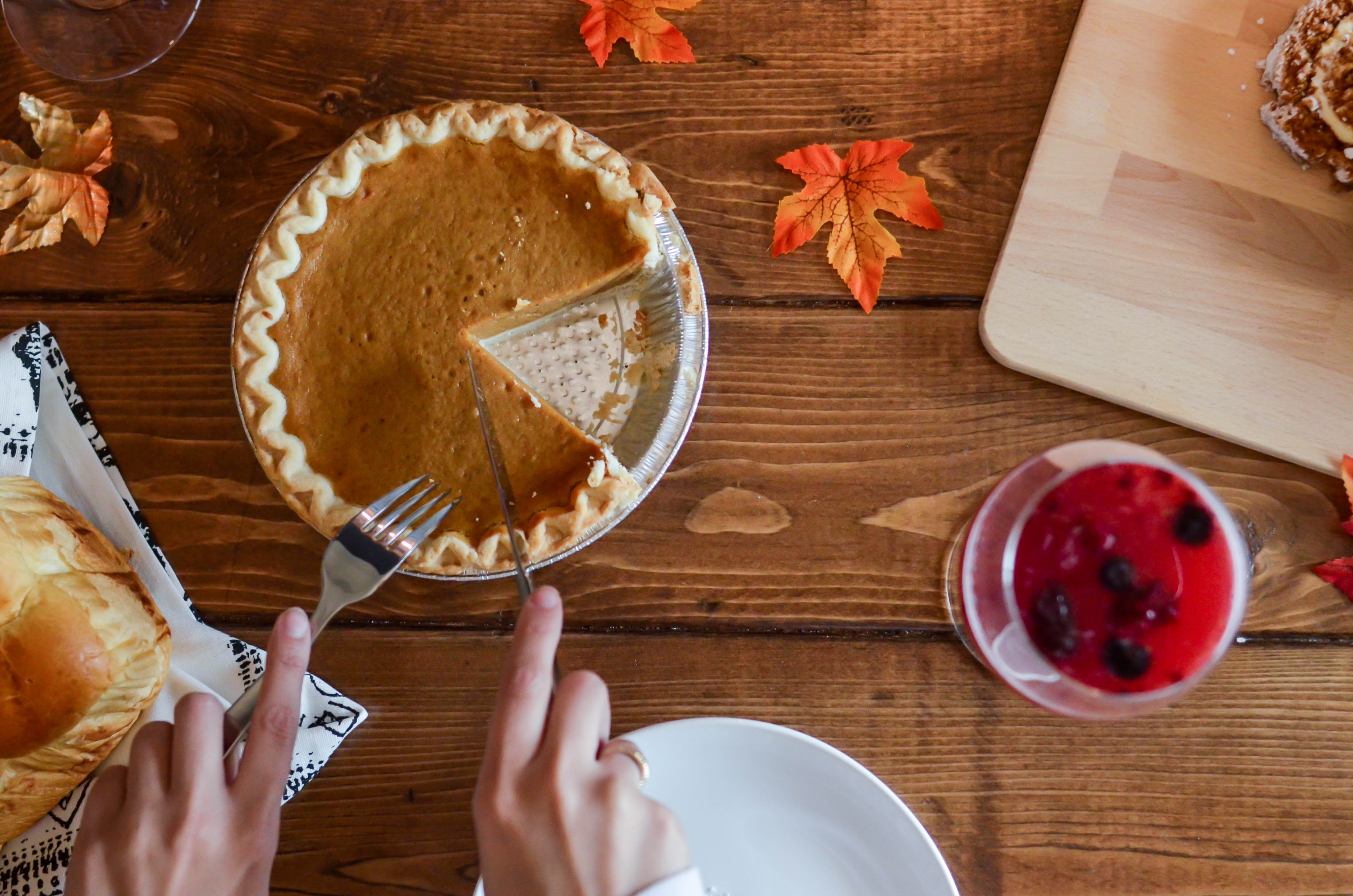 Drive Down South
Now that the weather is getting cooler, it's the perfect excuse to take that trip down south you've been pushing back in the Summer. Whether you want to go tailgating with some friends and catch a football game or head to Disneyland with your family, RVing is definitely the most fun and affordable way to do it!
There is really never a better time to book an RV camping vacation then in the fall time. If you aren't convinced yet, here are just a few of the reasons why we think you'll love RVing in the fall:
No more (or less) bugs
More comfortable sleeping weather (or weather in general)
You save a ton of money! (On your RV rental and on the campsite)
You can be more active without the heat
Enjoy fun fall festive activities and Thanksgiving with your family
You have an excuse to take a road trip down south
Eat warm and comforting foods
And so much more. Maybe you're ready to get out of the city and get into nature, but you're just not sure how fall camping works. Well, it works pretty much the exact same as summer except a few things switched out. Like I mentioned before, you can save so much money camping in the fall as the rates are lower and there are less people camping.
If you're looking for a quiet trip away, this is it! Fall is a very special time for you and your significant other or friends to go camping. And don't worry about buying tents for all of you, renting an RV has so many more benefits and during this time of year the prices are a steal.
Not only are RV trips just so fun, but they're an adventure you have to say yes to at least once in your life. Whether you're going with your partner or with a bunch of friends, you know you'll have a great time. We've already ruled out that campsites are way cheaper in the fall time, but so are RVs. So you're saving so much money, but having the same amount of fun. Doesn't that sound amazing?
Why you should camp in an RV
When you rent an RV for a trip, you're not just getting the RV but you're getting the freedom, the comfort, the experience and the incredible memories. You're also getting all of these amazing amenities too:
A kitchen to cook in
Multiple beds
A toilet and washroom
Couches
A TV
And more!
And did I mention you can get the RV delivered to you at the campsite?
I mean, if you're not already booking your fall vacation plus an RV on RVezy, then grab your phone and call up a few friends!
So let's go over this one more time. Beautiful trees with changing leaves all around you, camping and RV rental prices are half off, you won't sweat from the humidity which means you'll be able to hike, bike, and fish in peace, there are less bugs around, and much more. If you're looking for peace and quiet away from home, you've found it. In my opinion, fall camping is just as great as summer camping but for totally different reasons. However, you've got to experience it for yourself.
Start planning your trip now and save money while you're at it during the best season of the year.