If you are reading this, it means you are either dreaming about or planning a vacation! For the best money saving tips, here is a cost breakdown based on common factors from accommodations to food costs to travel costs.
Accommodation Options
Based on your intended location, there are a few accommodation options. For camping, your choices consist of tents or RVs (motorhomes, trailers, or camper vans). Tents are the cheapest option, however there are some drawbacks. RVs, on the other hand, offer a more luxurious and comfortable experience.
For other types of vacations, such as a road trip, you have RVs on one side and hotels/motels on the other.
RV Camping Vs Hotels
When comparing RVs to hotels, there is a clear winner in terms of cost and experience - RV camping, every day of the week. In the next part of this article, we break down the key costs associated with both options, illustrating why an RV always wins the race (and it's not just because it is the only option with wheels!)
Key Areas For Analysis
Here are the three key areas to consider when comparing accommodation costs. Each area is directly affected by which accommodation option you choose.
Food Cost Analysis
RV Food Costs:
In general, RVs come with kitchen facilities. Cooking your own means reduces overall food costs. An RV opens up the possibility of buying cheap food before you leave home and then storing them in the RV. It is more difficult to carry food to a hotel room in a suitcase.
Plus, while on the road, you will most likely pass roadside produce stalls nestled in the countryside, providing access to more affordable supplies during travel.
RV food cost estimate: $10 - $20 per day, per person (RV cooked meals)
Hotel Food Costs:
To start, booking a hotel room with cooking facilities is harder to come by and far more expensive. Rooms without kitchenettes are cheaper. However, in order to have a proper hot meal, you are limited to ordering takeout or going out to dinner, which will significantly increase food costs.
The location of the hotel also plays an important role in determining food costs. If the hotel is close to the airport or the downtown core, you can expect the price of food to go up significantly. The price of cooking your own meals in your RV, however, remain low and stable wherever you are.
Hotel food cost estimate: $50 - $60 per day, per person (takeout)
Travel Cost Analysis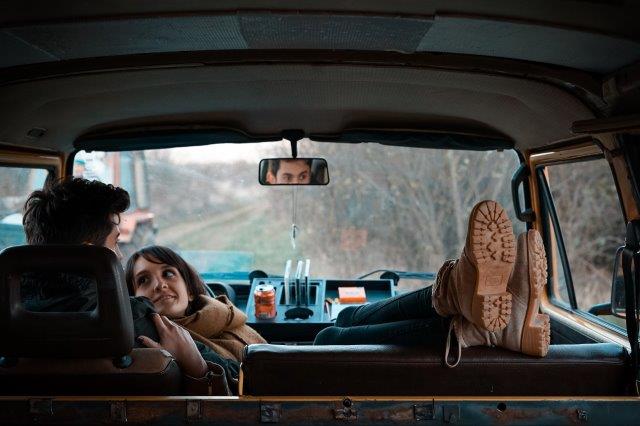 RV Travel Costs:
To clarify, gas is the only true travel cost associated with RVing. The rental price falls into the direct 'rental' cost basket, which is analyzed after the travel section.
Driving a motorhome, camper van, or towing a travel trailer will consume around 12 to 30 liters of gas per 100 kilometers. These following prices are calculated with a gas price point of $1.20/per liter. Here's the potential cost:
RV travel cost estimate for a 500 km return trip: $72 - $180 in fuel per vehicle, per trip (depending on fuel type and the size and age of the RV)
All insurance and roadside assistance coasts are taken care of with RVezy's insurance policy, which minimizes the chance of any additional travel costs.
To further save on fuel costs, here are a few RVezy renter tips:
Aim for more modern, fuel efficient RV models.
Book an RV sized to your family. A heavier RV will consume more fuel than needed.
Talk to the RV's owner. They will tell you about how much fuel their RV uses. They will also give you driving tips that may help you conserve fuel.
Hotel Travel Costs:
Your hotel travel costs depend on distance and your travel method. Even if the hotel is only a few hundred kilometers away, travel costs will generally include a combination of the following:
Car rental (if you are not driving your own vehicle)
Car fuel costs
Plane, train or bus travel and luggage tickets per person
The cost to travel to a hotel will also depend on the hotel's location and how far it is from your starting point. For example, domestic flights in Canada are some of the most expensive in the world.
The non-variable fact is that it will be more expensive than an RV fuel bill.
Hotel travel cost estimate: Too expensive!
Rental Cost Analysis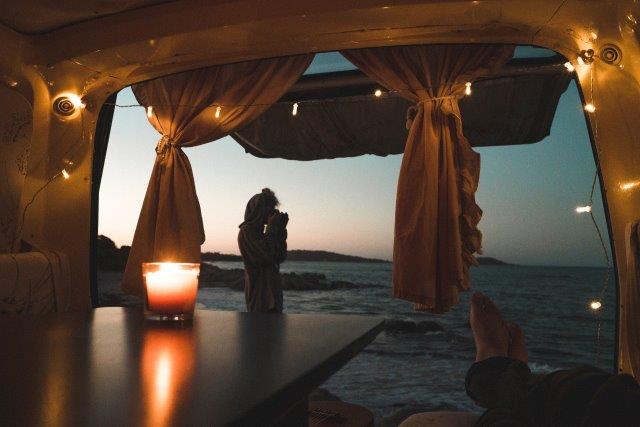 RV Rental Costs:
RV rental costs are split between the rental fee and campsite fees. These will vary depending on the type of RV you want to rent and whether you want power and water hookups at campsites.
Hint: To drive down costs, locate free RV campsites.
Here is the breakdown:
RV rental = anywhere between $50 - $150 per night, on average, or more if you are looking for luxury!
Camping fees = $0 - $70 per night
RV rental cost estimate: $50 - $220 per night
Many RVezy owners offer weekly and monthly rental discounts, which helps bring down the cost of longer trips.
Hotel Rental Costs:
As with the RV analysis, it varies depending on how many beds you need and what facilities you want. For a hotel to fit four people, here is a ball park estimate:
Hotel rental cost estimate: $100 and $400 per night
The end result shows that an RV provides, by far, the most affordable vacation model. You save money on food, travel, and rental, which produces a very cost effective accommodation option. For larger families, in particular, you can save hundreds of dollars depending on how long you are vacationing for and your desired levels of luxury.
To investigate your most affordable RV options, from simple but effective tent campers to self contained holiday homes-on-wheels, check out the comprehensive RVezy rental catalogue.
There is an RV option for everyone!
(image source: designboom.com)