Did You Know:
Canada is one of the best countries in the world for whale watching!?
Quebec is right at the top of Canada's best whale watching provinces?
If you haven't yet taken advantage of Quebec's thriving whale population, then maybe it's time!
What Exactly Is The Quebec Whale Watching Route?
Located in the Gulf of St Lawrence region, the Quebec whale watching route is a picturesque coastal road stretching for more than 1250 kilometers along the Cote-Nord, from Tadoussac to Blanc-Sablon.
The name kind of gives away it's main attraction....
It's widely recognized as one of the best whale watching regions in Canada, and even the world! We're not talking about long expensive boat tours either. A huge variety of whale species are frequently seen from the land!
The southern end of the Gulf of St Lawrence funnels down into the St Lawrence River, and a number of whale species can be seen right up to Saguenay Fjord!
The Best RV Based Whale Watching Holiday Available in Canada!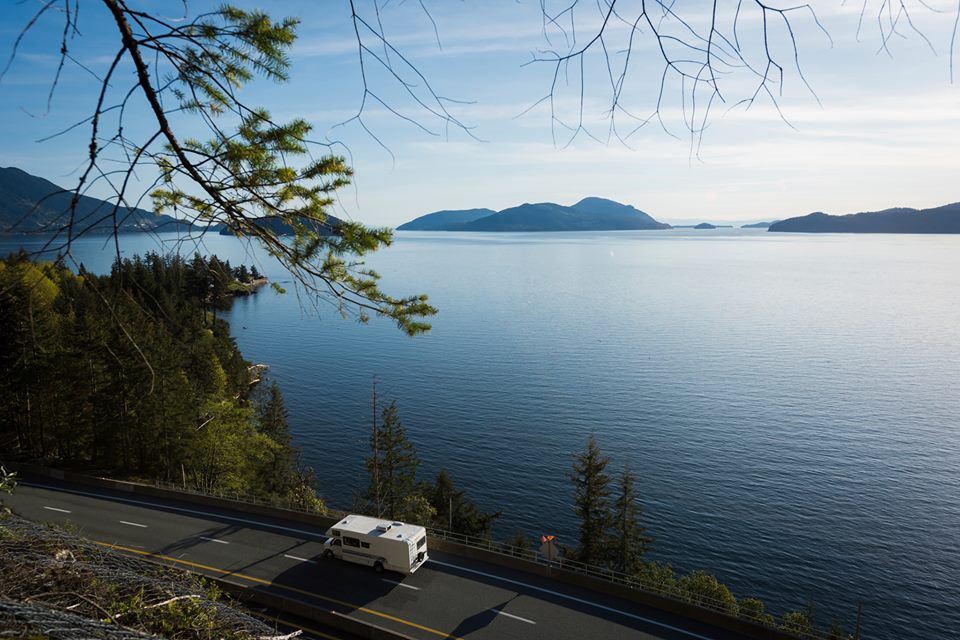 An RV provides absolute freedom to roam and soak up the maritime rich culture, explore breathtaking landscapes and of course observe the best whale watching routes in Canada, where you can view the large marine residents.
Next, we discuss everything you need to know to plan your Quebec whale watching RV adventure!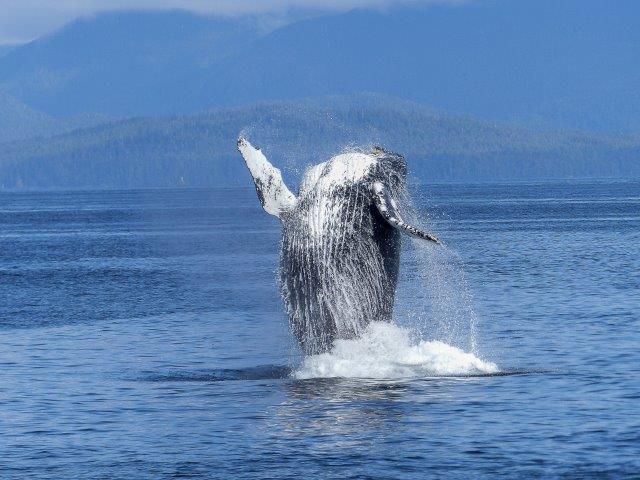 The start of the Quebec Whale Watching Route, is the Tadoussac Whale Watching Route, which is only 215 kilometres and three hours drive north east of Quebec City. The best time to do the Tadoussac Whale Watching Route is during the months of September and October.
RVezy has a huge range of RV options on offer in the Quebec City region which could be picked up and commandeered directly to the coast. That means quick direct access to some Tadoussac whale watching action!
How Long do You Need?
The real question is how much time you have to spend? You could spend a few days, right up to a few months RV camping, relaxing and whale watching! Basically, you have a chance of spotting whales no matter how many days you're there.
Whales of Quebec: Which Whale Species Can Be Seen?
If you were hoping to see whales in Quebec City, you will have to travel a couple of miles to areas such as the Gulf of St Lawrence. In total, there are 13 different species of whales frequenting the Gulf of St Lawrence, some of which enter the St Lawrence River itself!
However, whale watching in St Lawrence River has become increasingly well known over the years mainly due to it's world renowned Beluga whale watching opportunities!
There's not many other places in the world, if any, where you can do some Beluga whale watching from the comfort of your RV!
When is the Quebec Whale Watching Season?
Whale watching season is generally May to October. However it can vary a little, and whales are sometimes even spotted in Winter! It just depends if lady luck is on your side.
The winter months do get pretty cold, which means many other travel and safety factors to think about, so for the best experience we recommend sticking to the traditional RV summer season.
When is the best time to see the most popular whale species?
Beluga Whales are frequently spotted all summer. However, some reside in the area all year round! Beluga whale watching is one of the most memorable activities available on the east coast!
Blue Whales most commonly visit the area between August and early October. They more often reside in the Gulf of St Lawrence.
Humpback Whales are most common in the spring and the start of the fall, aligning with their annual migration patterns.
The Whales Online facebook page provides up-to-date whale sightings in the area (although it's only available in French).
The Whales Online website also offers a heap of great whale watching tips!
Whale Watching Methods
The range of whale watching options include:
Whale watching tours by boat (Zodiac boat tours are said to be the best way to see these majestic animals due to comfort and range).
Whale watching tours by kayak (A great way for some Beluga whale watching action in the St Lawrence River).
Rent a private boat or kayak to do some whale watching in St Lawrence River yourself!
Or, forget about renting boats and booking whale watching tours from Quebec City. Just take a pair of binoculars and observe from the land instead!
What Type Of RV Should You Choose?
This decision depends on your unique situation, for example:
How big is your crew? And
Do you want a fully self contained home on wheels, or simply a means to sleep and reside in this beautiful part of the world?
Check out the RVezy range to start planning your whale watching adventure!
RV Weather Considerations
The weather during the summer Quebec whale watching season is relatively mild for this part of the world, with the lowest temperatures along the route (around the 0 degree Celsius mark). Any RV will do the job here.
However, on either side of the summer period, the temperature on the northern half of the route can fall below 0 degrees Celsius so a winterized RV may be a better option.
During winter months, your going to want some serious RV winter capabilities along the entire route.
What Gear Is Needed?
Whale Watching Quebec Essentials (to cover land based activities):
Binoculars
Whale ID booklet or phone app
Hat
Sunscreen
Warm windproof/waterproof clothing
Extra warm cloths if exploring during winter or the shoulder seasons
First aid pack
Water bottles
Day rations.
RV Bare Essentials:
GPS, navigation phone apps or books
Kitchen gear (i.e. portable stove if none provided, cooking utensils, washing equipment)
Bathroom, beach and swimming gear
Bedding (make sure its warm in case temperatures drop!)
Rubbish bags
Lantern, headlamps, torches, candles, and matches
Variety of spare batteries
A small tool kit
A variety of spare ropes and tapes
A spare tarp and tent pegs
Vehicle recovery gear ( i.e jumper cables, spare tire and a jack)
Outdoor chairs and table
Leveling blocks + spirit level
Fire extinguisher
Whale Watching Quebec Itinerary
Check out quebecmaritime.com for some great whale route itinerary ideas.
However, the beauty of this kind of trip is the freedom to roam where ever you like! Stay a little longer here, dart of a little early there, it's up to you!
Follow the whispers of whale sightings or just relax in a handful of the most beautiful coastal locations!
Good Whale Watching Luck!
We hope you have some great whale watching opportunities while touring through RVezy!