Are you an RV owner looking to make some extra money this year?
You've come to the right place.
Whether you've been on RVezy for years or just recently listed your RV, the following tips will help your RV show up higher in search and get you more booking requests — resulting in up to 400% more rental income.
Best of all, the tips are super EZY to follow and guaranteed to work. Here's why:
We're sharing secret criteria used in RVezy's search algorithm. By following these tips, more people will see your RV.
We've analyzed thousands of our top-earning RV owners (making $30,000+ per year) to see what their listings and behaviors have in common.
Download the RVezy app
Although downloading the RVezy app won't directly impact your RV's ranking in our search results, it's the easiest and fastest way to manage your listing and upcoming bookings. It's also the best way to complete the other tips on this list and used on a regular basis by top-earning owners.
Owner tip: Don't forget to turn on push notifications in your phone's app settings so that you get in-app reminders when renters inquire about your RV!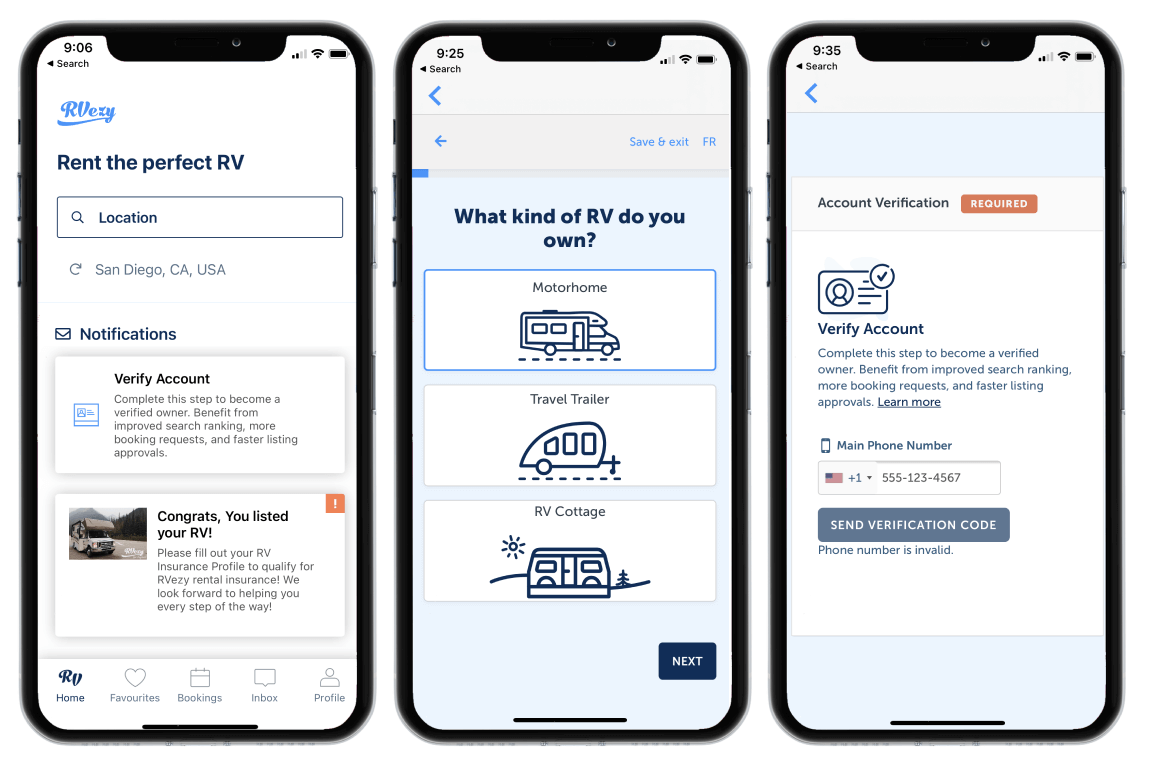 Did you know? Close to 90% of accepted bookings are done through the RVezy app.
Download the RVezy app: Android | iOS
Don't let booking requests go unanswered
There's nothing worse for a renter than to see their booking requests expire or for their messages to go unanswered for days.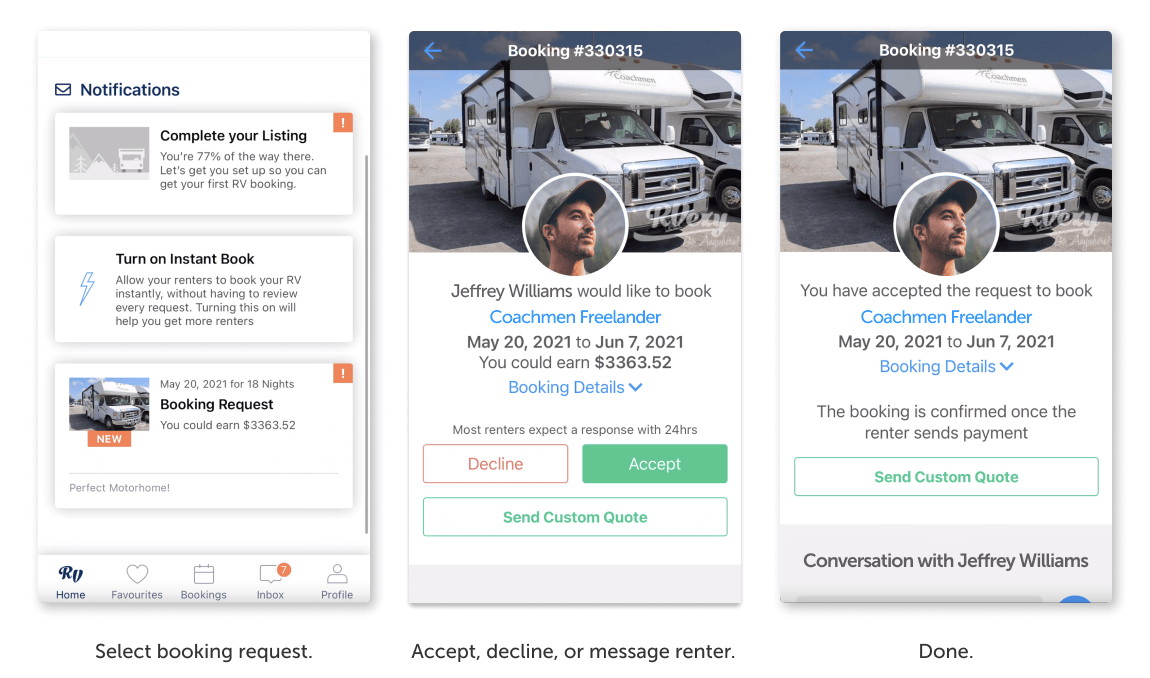 To avoid unnecessary renter frustrations and be considered a top owner on RVezy, you should always accept, decline, or respond to your booking request within 24 hours.
Communication is key
Communicating with potential renters before accepting their booking requests is a great way to ensure both you and your guests get the most out of the platform. The more proactive you are about responding to renter requests, the higher your RV will show up in the RVezy search. The best part? Responding to a request only takes a few seconds.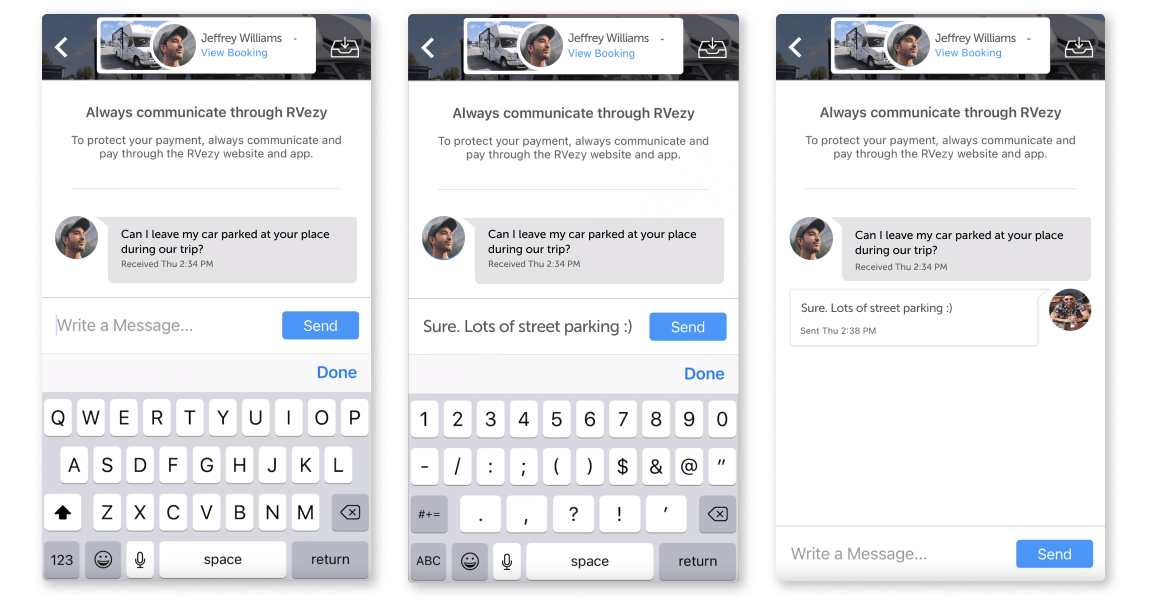 Not getting quality booking requests? Here are a couple of quick tips:
Update your description to set better expectations for your renters. For example, if you're only looking for renters with towing experience or don't want people going on cross-country trips, it's best to put your rental requirements front and center in your description.
Not interested in two-day trips? Adjust your minimum night stay to three nights or more. Remember, your RV will only show up when the RV search meets your criteria!
Block dates within your calendar
Whether you want to use your RV for personal use, you've rented it out on another platform, or you won't be available to manage bookings, it's important to block off dates when your RV isn't available for rentals.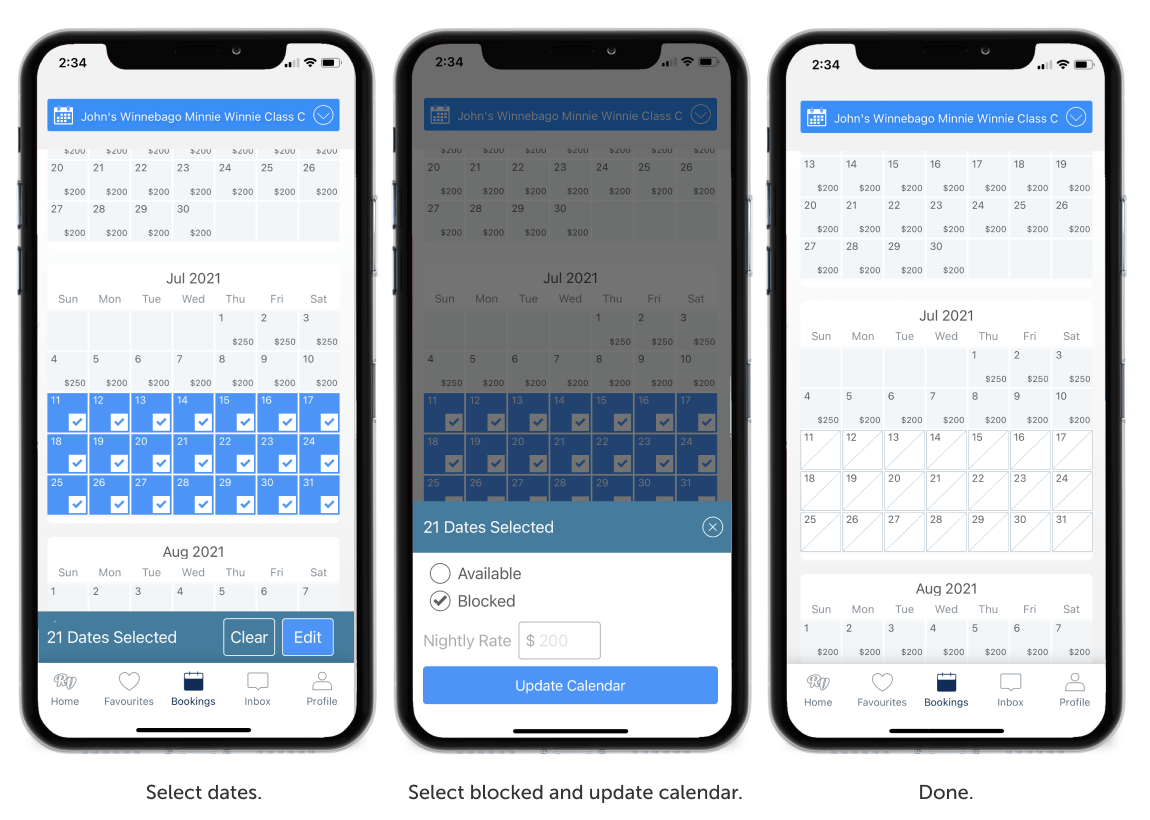 To be a top RVezy owner and have your RV show up at the top of the search, you need to keep your calendar updated. Declining multiple RV rentals because you forgot to update your calendar isn't a great experience for renters and something you want to avoid.
When you go in and update your calendar, don't forget to increase your price for long weekends and holidays. Top RVezy owners typically increase their nightly price by 20% for high-demand periods.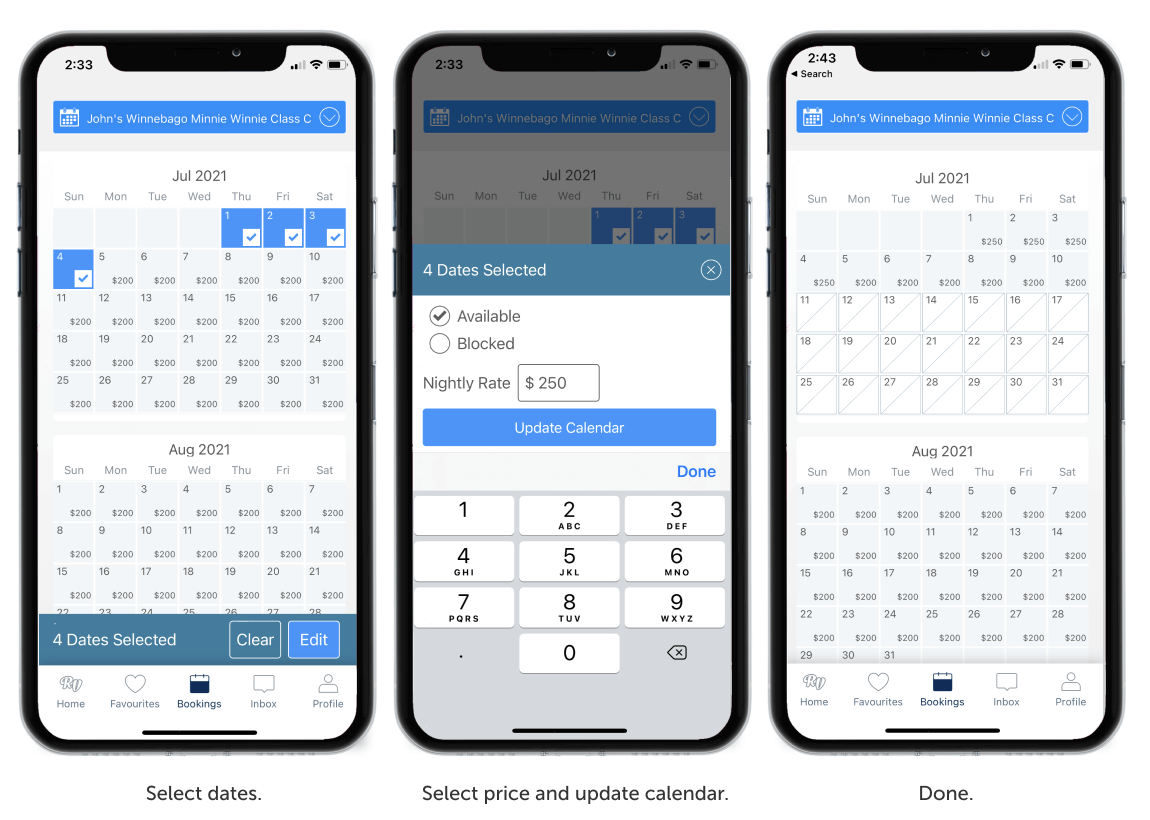 Add more pictures to your listing
You've probably heard that a picture is worth a thousand words, right?
But how about five pictures are worth a 1,000% increase in booking requests?
It's true. We dug through the most profitable RV listings and hundreds of thousands of booking requests and realized that listings with five or more pictures had the best results by far.
The single most important thing RV owners can do is add more pictures to their listing.
Now let's not forget that quality is as important as quantity.
Take time to add photos that will help potential renters visualize themselves in your RV. Well-lit images taken from multiple angles will help showcase the spaces where renters will spend most of their time, like the bedroom, bathroom, kitchen, and living area.
Keep in mind, good photos can be the difference between making $3,000 a season to $30,000 a season.
Here are some great RV listing examples to inspire your next photoshoot!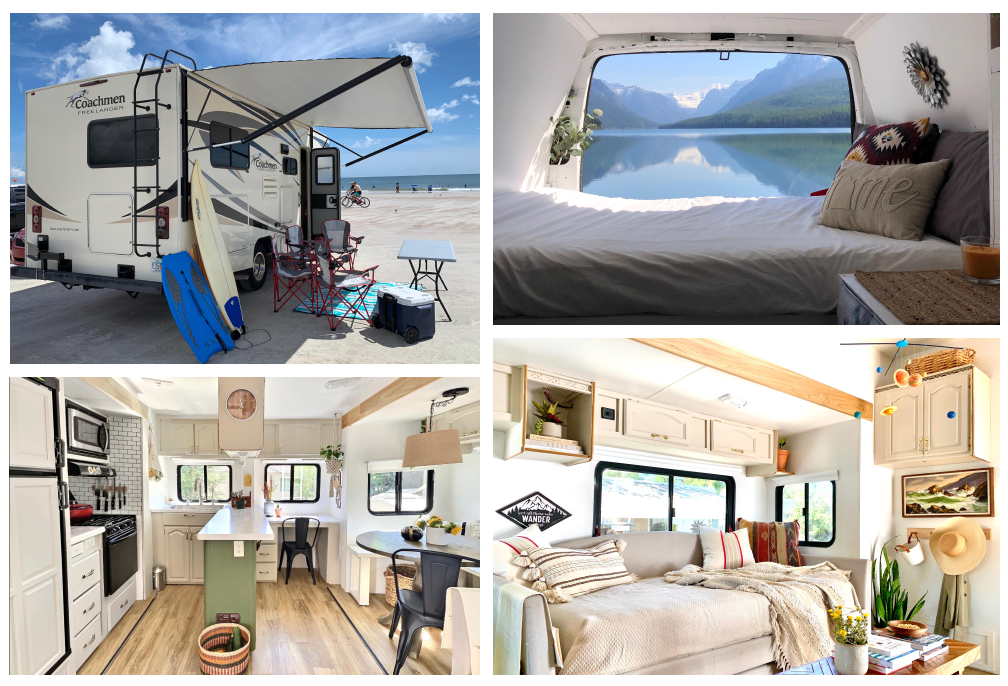 Ready to add some better pictures to your listing? Login to your RVezy dashboard.
Looking for more tips and tricks?
Join the RV Owners Group (RVezy), where you can ask questions, share tips, and interact with other RV owners. You also get a first-hand look at new product features and chat with the RVezy team.

Note: as a private Facebook group, the only requirements are that you've got an RV listed on RVezy and that you love RVing.
We can't wait to see you!