Looking to get out and explore the sights and sounds around you? Whether it is your first RV trip or your twentieth, you can learn how to plan like a pro and get the most out of the trip.
Do Research on the Perfect Spot
Having a wide variety of options can make your planning easier. Talk to your friends, coworkers, or neighbours and see where they recommend. Your social media sites are also a great resource for asking people for suggestions or reviews. Check out our Facebook page for community discussion and announcements!
The best thing you can do is some research online for the perfect location. Make sure to look at the amenities and options available. If you have a bigger RV, you'll want to have a hookup to power and water as well as a Wifi connection. Some campgrounds, for example, may have plenty of attractions (natural or otherwise) but are not near a body of water. Other places may be near water but lack nearby attractions. Base it off of your own interests and definition of fun!
The perfect spot for the moment may not always be a campground. It may be a free spot to park. There are many great spots along Canada's highways that offer free parking. If you are looking to either save money or the campsite you had your eye on is booked up, here are some helpful tips for finding free campsites. These tips can also come in handy when plans fall through or you decide to change destination on a whim.
If you are looking at a provincial park, many campgrounds offer photo previews of their campsites. That way you can get an idea as to what to expect.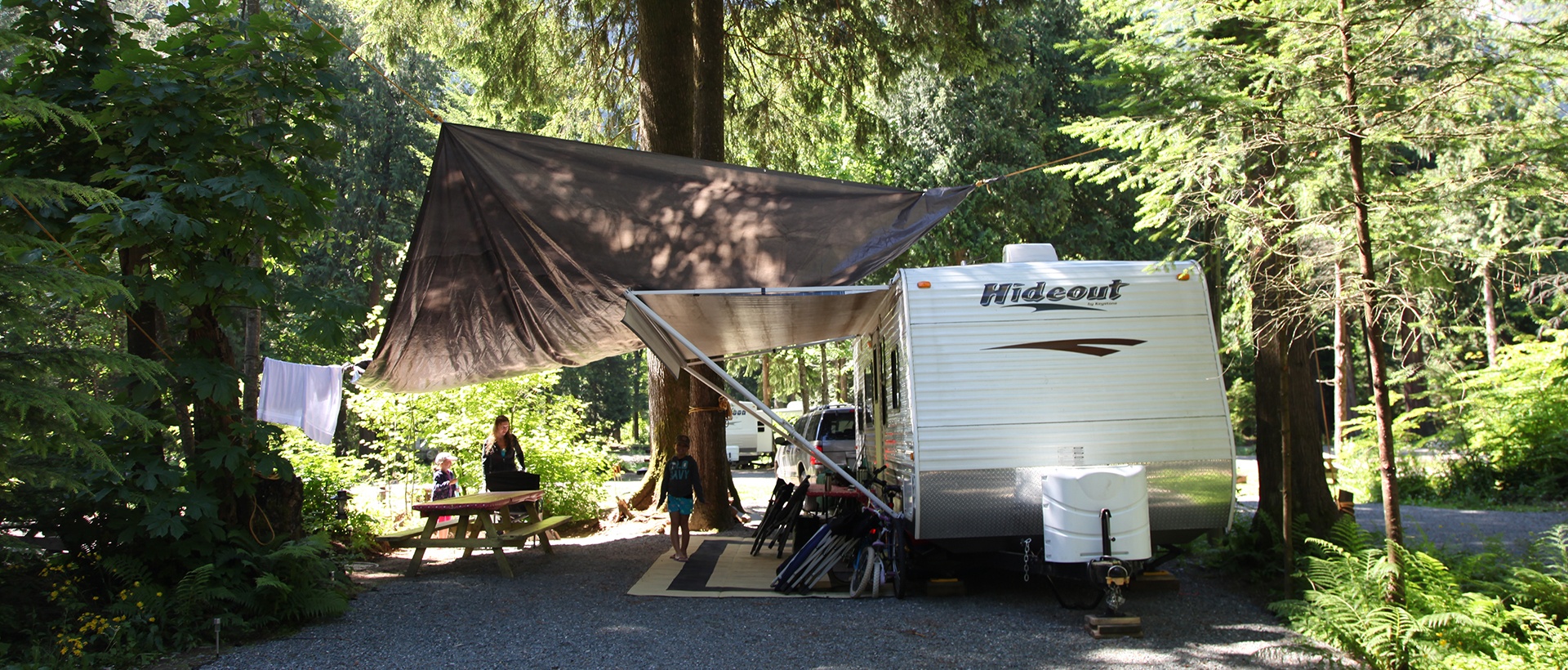 Book an RV and Camping Spot Ahead of Time
To get the best of both, try to book an RV and a campsite early. Most campgrounds will allow you to book five months in advance. You can also book an RV well before your trip date and get the best picks. For example, if you are planning on departing on July 25, then you should book at the end of February or beginning or March to ensure the best RV and site. You should book your RV and your campsite around the same time so that you're not left with one and not the other.
Many parks have an online booking system, such as Ontario Parks. With a reservation, you will have your peace of mind knowing that your campsite is waiting for you when you arrive.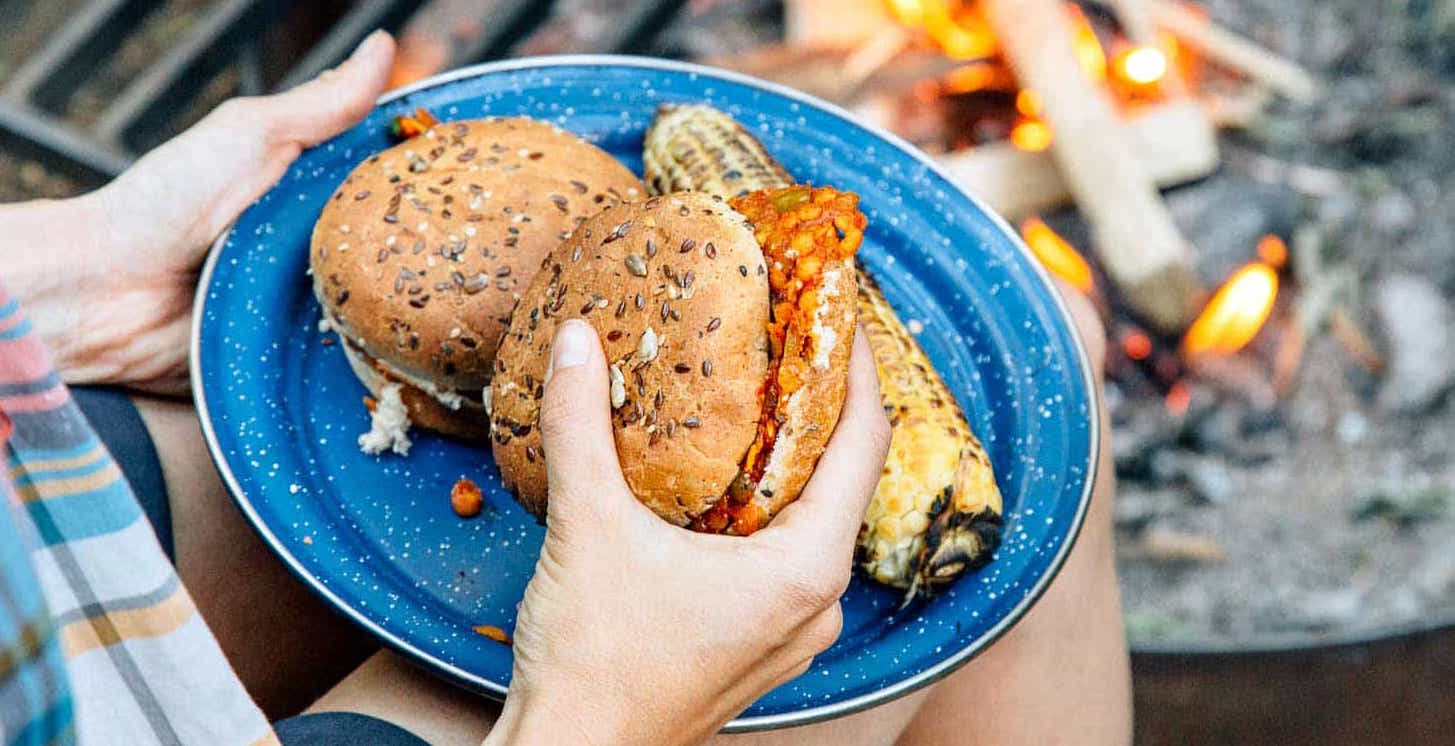 Meal Prep and Cooking!
Meal prep saves you a lot of time when planning your RV trip. Plan out your meals at least a week in advance so that you have time to grocery shop. Focus on dry and canned goods. For fresh food, buy it a day or two before you leave to ensure it is fresh for your trip. Also, prepare your bigger meals early and freeze them for your convenience. Many RVs have a fridge or freezer plus an oven; make sure to check the RV's amenities. For a travel trailer, you may have to bring coolers and ice packs to keep your fresh food cold.
If you are stumped on what to make for your family, you can check out some comfort foods recipes here or some ready made meals here.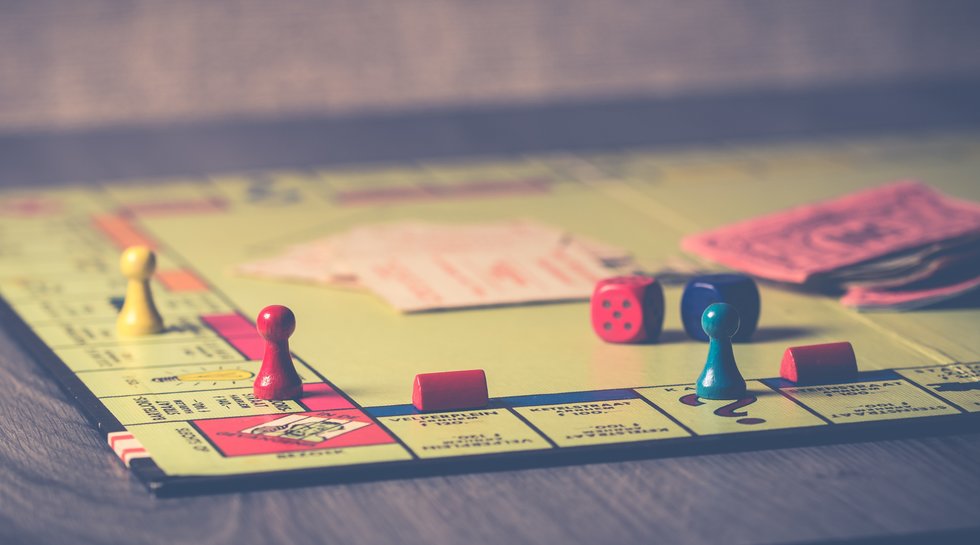 Look at the Weather Before You Pack and be Prepared!
Weather can be sporadic. Check the extended weather report for your destination in advance to get an idea of what to expect. Make sure you are prepared for whatever nature throws your way. Even if there is not a threat of rain, bring rain jackets, rain boots, and umbrellas. Extra shoes and socks are essential in case your primary pair gets wet. Tarps are also very helpful for covering your travel trailer or to create an awning off your RV. String the tarp up to create a shelter from the rain.
If you are camping later in August and into September and October, nights can get cold. Always bring a set of warm clothing, even during the summer. You can also bring along linens, towels and pillows to make sure you have everything you need.
Here are a few ideas on what to bring to keep you entertained during rainy days:
Board games (e.g. chess, backgammon, Yahtzee, Scrabble)
A portable DVD player or a laptop for family movie nights
Books for quiet reading time
A deck of cards
A portable speaker and some music so you can listen to your favourite songs
Find Attractions and Events Around the Area
Explore what your campground has to offer. Many campgrounds have events going on during the summer that can entertain the whole family. From informative hikes to painting on the beach, there are plenty of things you can do.
You can also head to an RV resort, where the kids can swim and play while the adults relax, BBQ, chat, and take it easy. It's a great way to make RV friends and give the kids some awesome memories. You can find everything from water park resorts to golf courses that are RV friendly throughout Canada.
If you have access to a car, research attractions near your campground for offsite adventures. It is a great way to get out and explore, especially if it is too rainy to sit around the campsite. Chances are that there is something great to see just around the corner.
You can also line up your trip so you can check out summer festivals and concerts, like Boots and Hearts or Big Sky, as well as big holidays like Canada Day, the best one of them all!
---
Hopefully, if you were on the fence about planning an RV trip, then this made you decide to go for it. With a few trips under your belt, you may even become a pro with your own tips to share.